Hi Friends!
Happy Monday! Can you believe we're already on day 6 of the #surviveon35 challenge? I was selected to participate in a challenge sponsored by Anytime Fitness and given $70 to buy groceries for this challenge.
In case you're just catching up, you can see what' we've been eating for the past several days by clicking the links below:
Day 1 Eats
Day 2 Eats
Day 3 Eats
Day 4 Eats 
Now, let's recap Sunday's eats.
Breakfast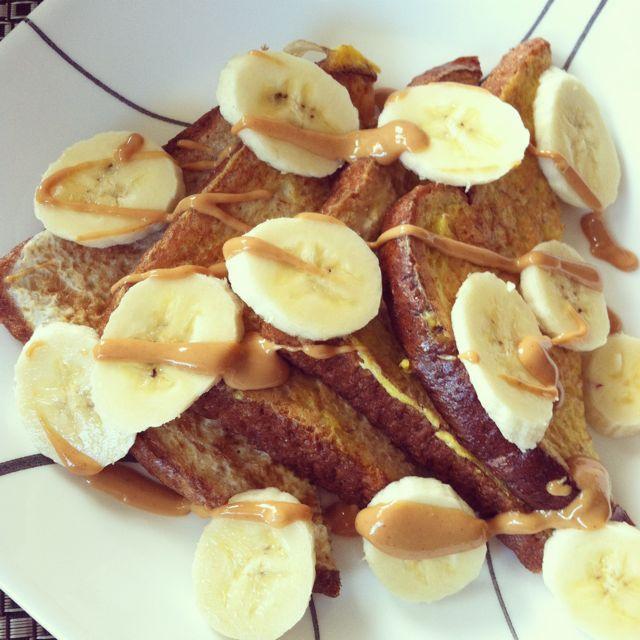 French Toast with sliced bananas and melted peanut butter.
I used 4 slices of whole wheat bread, 2 eggs and a splash of milk.
It was delicious even though it was just sandwich bread,
not the fancier bread I usually use.
I forgot to add a sprinkle of cinnamon,
But that would have been an added bonus.
The rest of the day was all about leftovers: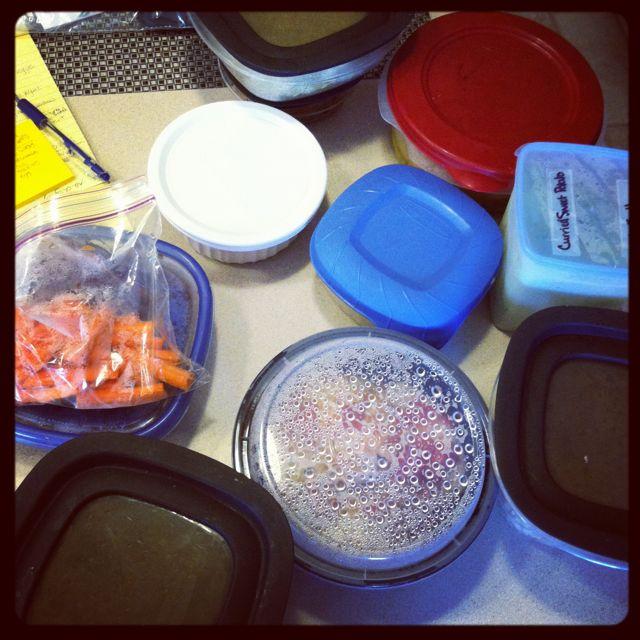 Lunch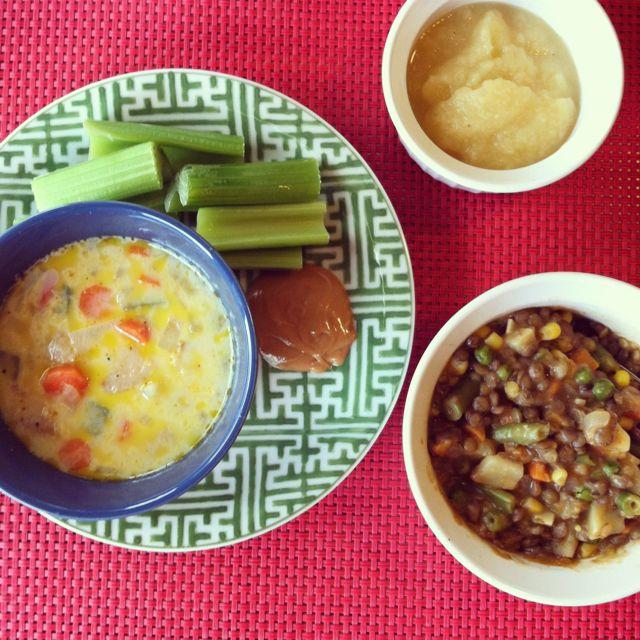 I had leftover fish chowder, leftover lentil pot pie & some celery with pb.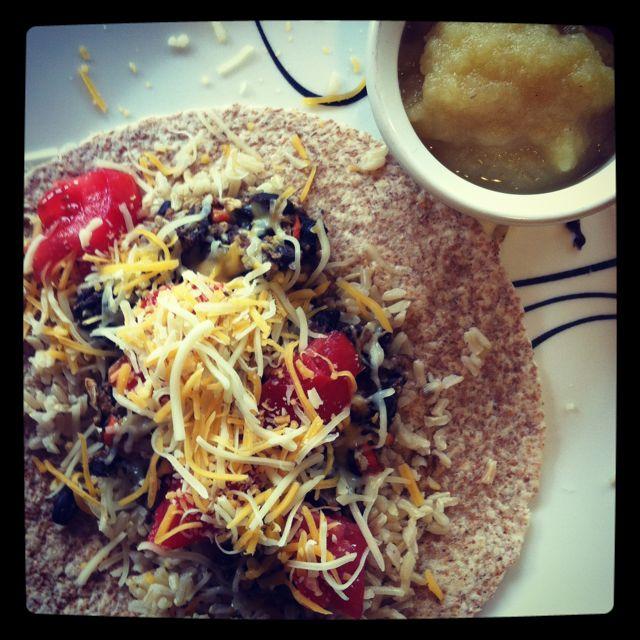 Hubby had a wrap using a leftover black bean burger and some applesauce.
Snack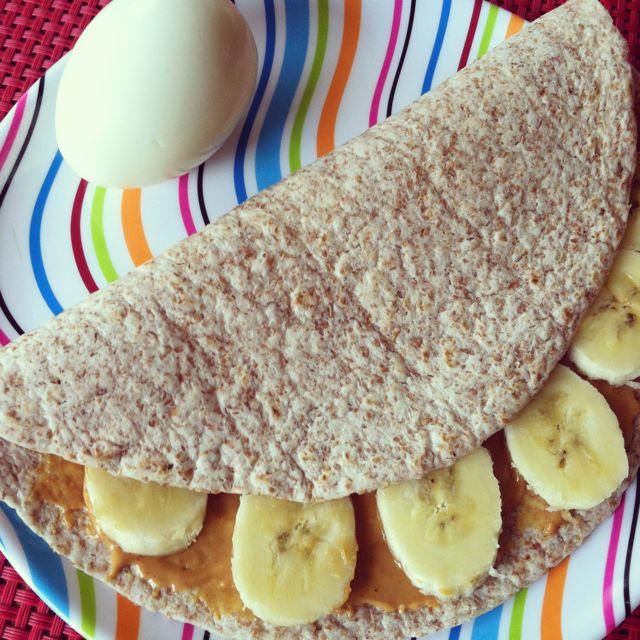 PB & Banana quesadilla with a hard boiled egg.
Dinner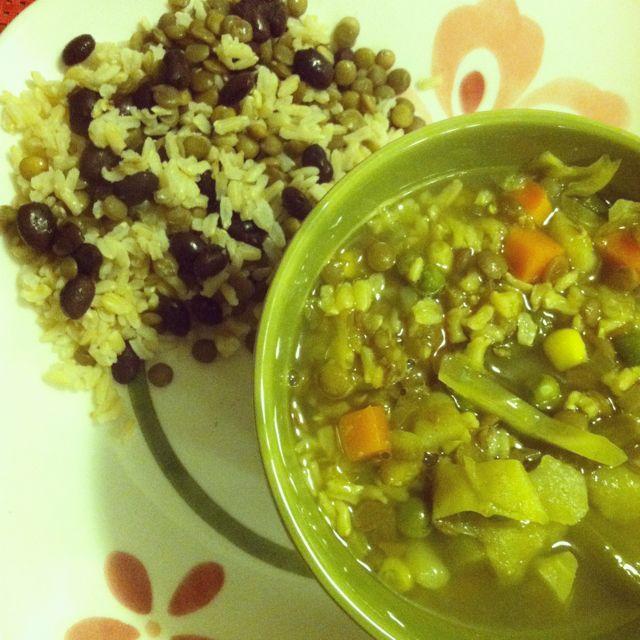 Leftover Curried Lentil Veggie Soup and a side of beans/lentils and brown rice.
Hubby had the last bean burger topped with hummus, onion and cheese
and a side of black beans and rice.
Dessert
Banana "fro-yo" with a handful of blueberries.
—————————-
All together now: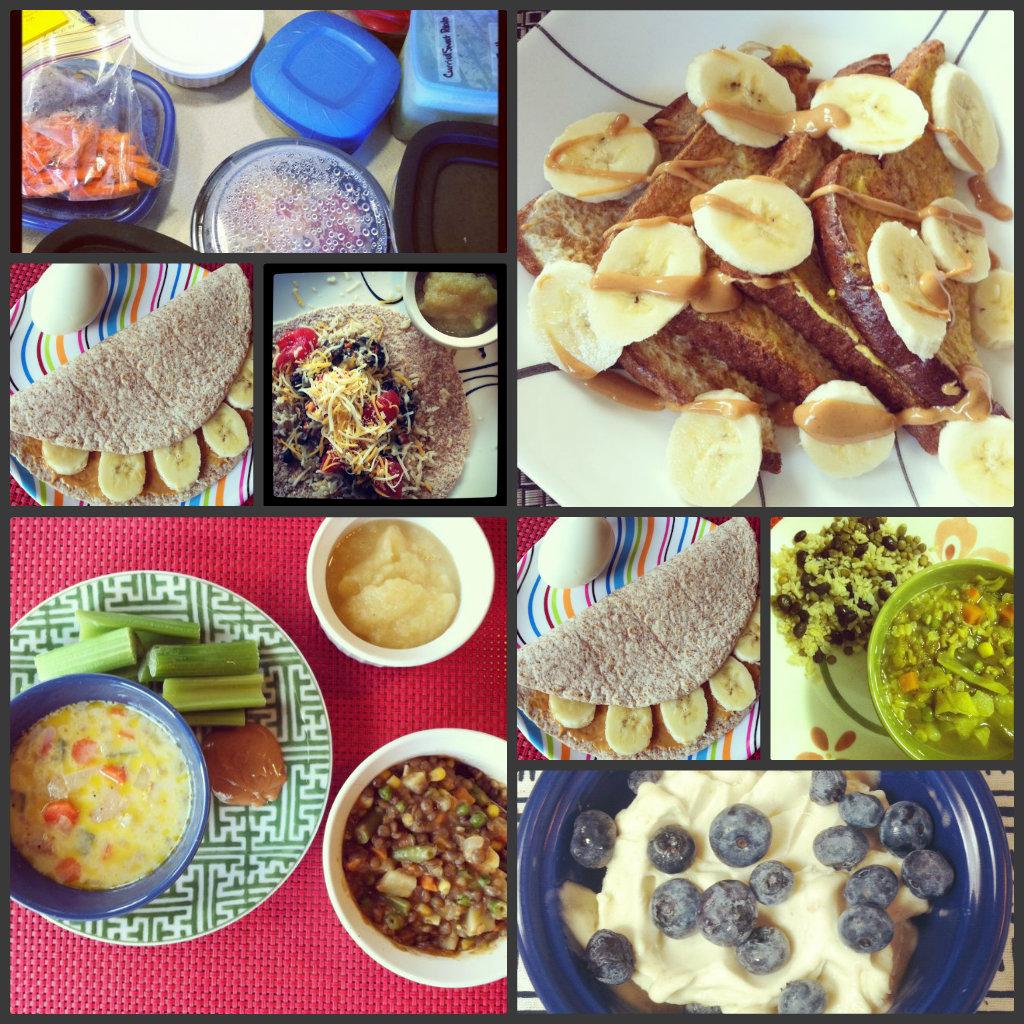 ———————————–
Also, I stopped by Kroger yesterday to spend the rest of my $70. As you recall, I only spent $56.87 on my first trip. My plan was to save about $10 so that I could restock a few things near the end of the challenge.
Here's home I spent the rest of the money: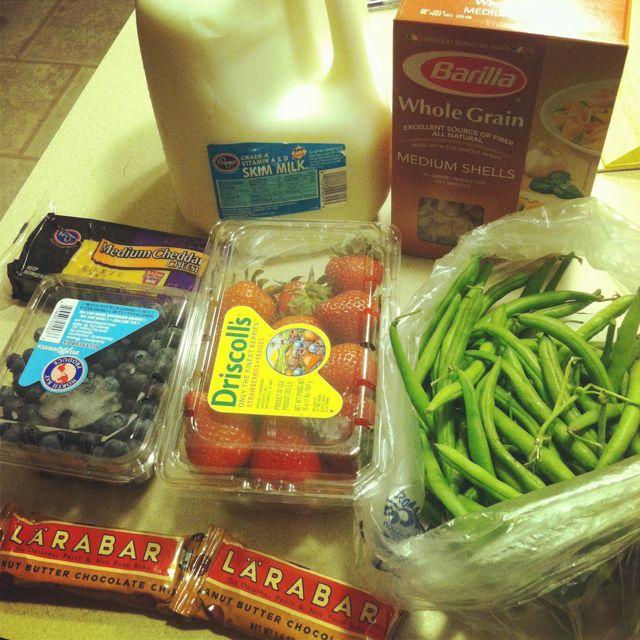 I restocked a few basics like milk and fresh fruit.
I picked up a few items for our last two dinners,
and grabbed a few larabars for snacks,
since I know I'll be at the library a lot this week.
————————–
So, between the two trips, my grand total was: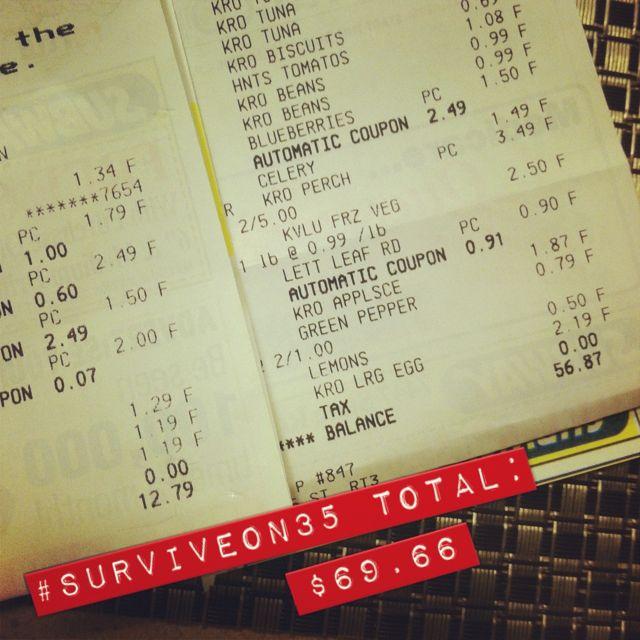 Stay tuned for the last two days of #surviveon35 eats and a final recap post!
Enjoy!
–Lindsay–
LEARN HOW FOOD AFFECTS YOUR BODY.
Get my free Table Talk email series where I share bite-sized nutrition information about carbs, protein, and fat, plus bonus information about snacks and sugar!