Hi Friends!
Let's take a look at Friday eats shall we? I was selected to participate in a challenge sponsored by Anytime Fitness and given $70 to buy groceries for this challenge.
Breakfast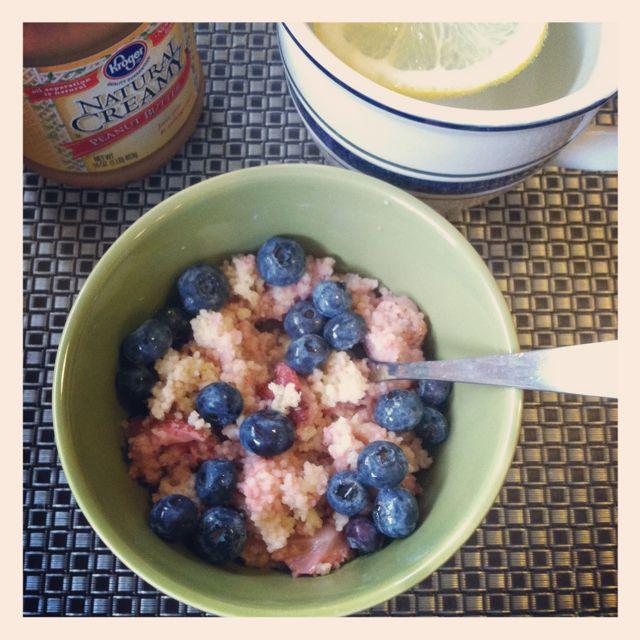 Berry Breakfast Couscous
Usually I use quinoa to make this. CLICK HERE to see the recipe.
Yesterday I used whole wheat couscous instead of quinoa,
left out the vanilla and topped it with blueberries.
I was going to add peanut butter as well, but skipped it.
AM Snack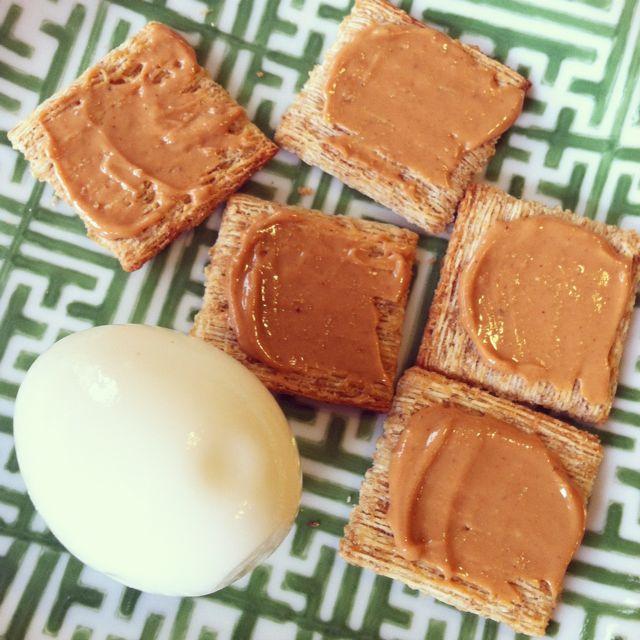 Hardboiled Egg
Triscuits w/ Peanut Butter
Lunch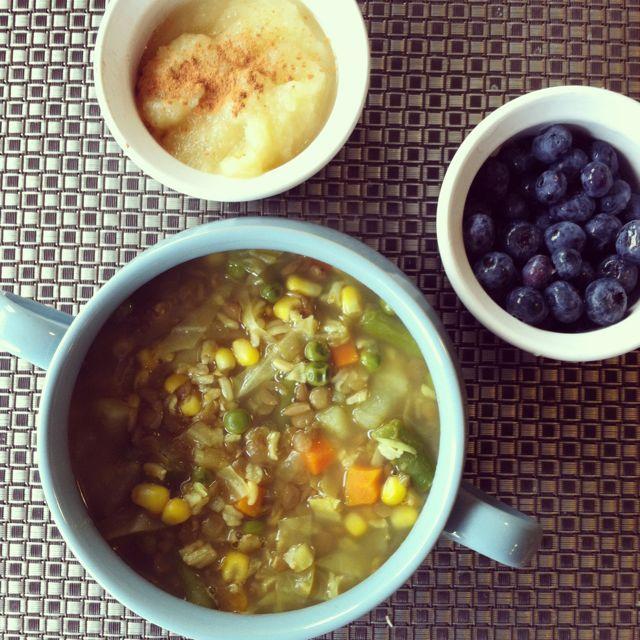 Curried Lentil & Veggie Soup
2 cups mixed vegetables
1/2 a russet potato
1 clove garlic
2 Tbsp onion
1 c lentils
4-5 cabbage leaves, sliced
3 c veggie broth
1 c water
1 c brown rice
curry powder & cayenne pepper to taste
Saute the onion, garlic and potato until tender.
Add the veggies and saute another 3 minutes.
Add the broth, water, cabbage, spices and lentils.
Bring to a boil reduce heat and simmer for 20 min.
Stir in the rice  and heat through.
Serve warm.
—————————-
Served with applesauce and blueberries.
——————————
PM Snack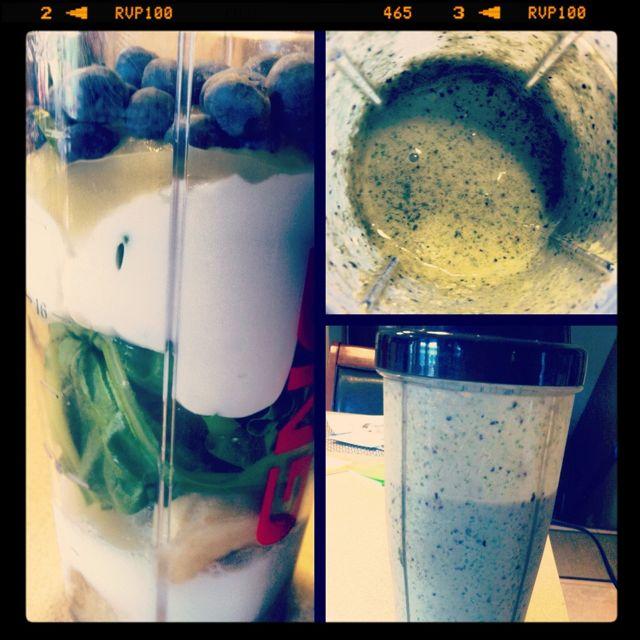 Green Monster Smoothie
1 banana, cut into chunks and frozen
1/3 c skim milk
2 big handfuls spinach
1/4 c applesauce
1/2 c plain greek yogurt
1/4 c blueberries
Ice
Combine all ingredients in a blender and blend well.
Dinner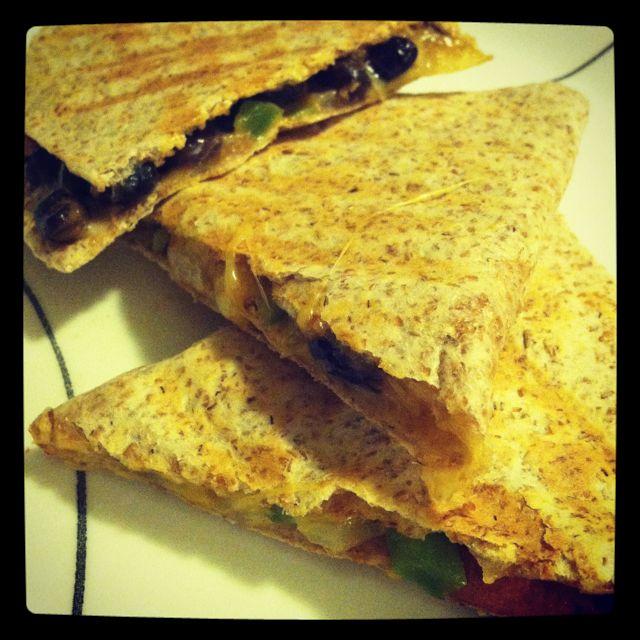 Black Bean & Sweet Potato Quesadilla
1 c black beans
1/2 a sweet potatoes diced, microwaved until soft
1/3 c green pepper, diced
1/4 c onion, diced
cayenne pepper, to taste
2% shredded Mexican cheese
2- 8 in whole wheat tortillas
Saute onion and green pepper until crisp tender.
Add black beans and sweet potato and heat through.
Spoon mixture onto tortilla, top with cheese.
Cook in a pan, oven or panini press.
———————————-
This made 2 quesadillas with enough filling leftover to make one more.
I cooked them on our George Foreman grill.
———————————
I also had a late afternoon bowl of cereal!
—————————-
All together now: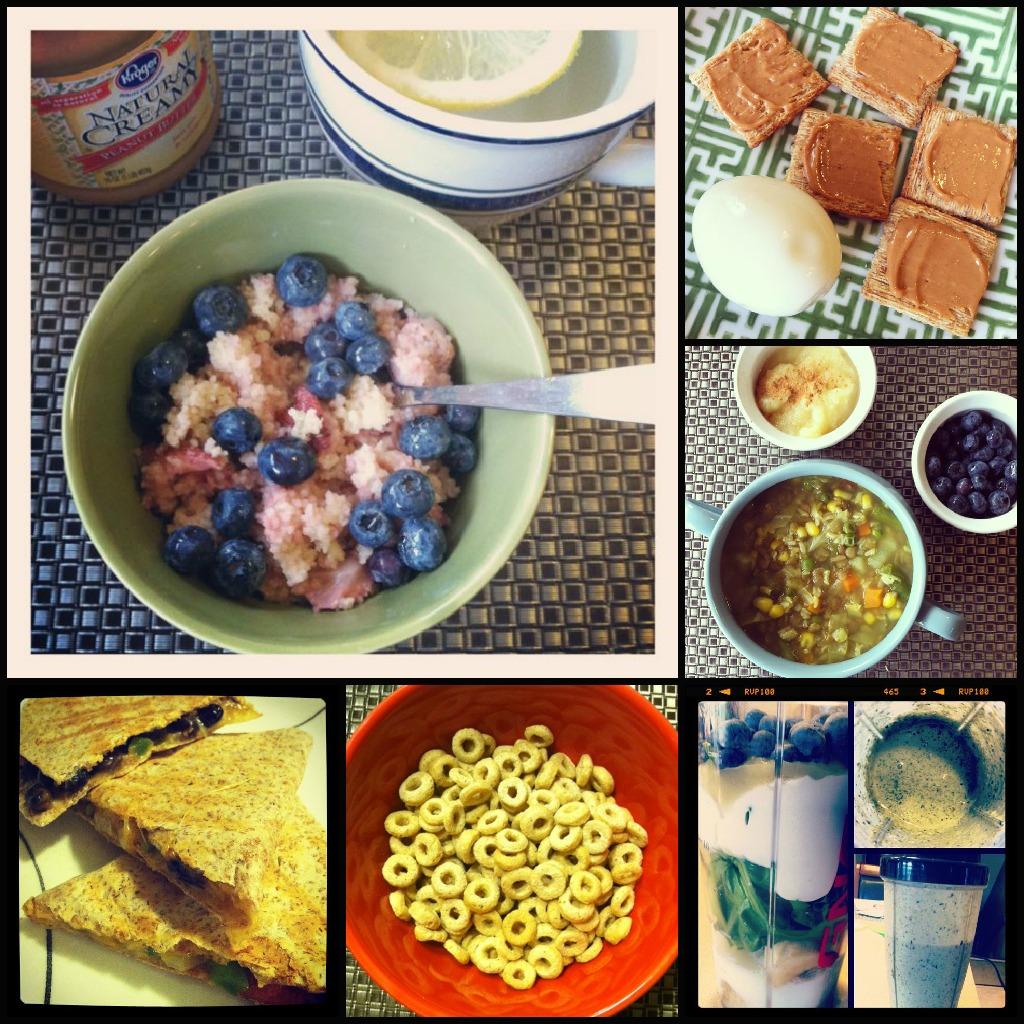 Enjoy!
–Lindsay–
LEARN HOW FOOD AFFECTS YOUR BODY.
Get my free Table Talk email series where I share bite-sized nutrition information about carbs, protein, and fat, plus bonus information about snacks and sugar!