Hi Friends!
Hope everyone's having a great weekend! Let's have a quick look at yesterday's eats shall we? I was selected to participate in a challenge sponsored by Anytime Fitness and given $70 to buy groceries for this challenge.
Breakfast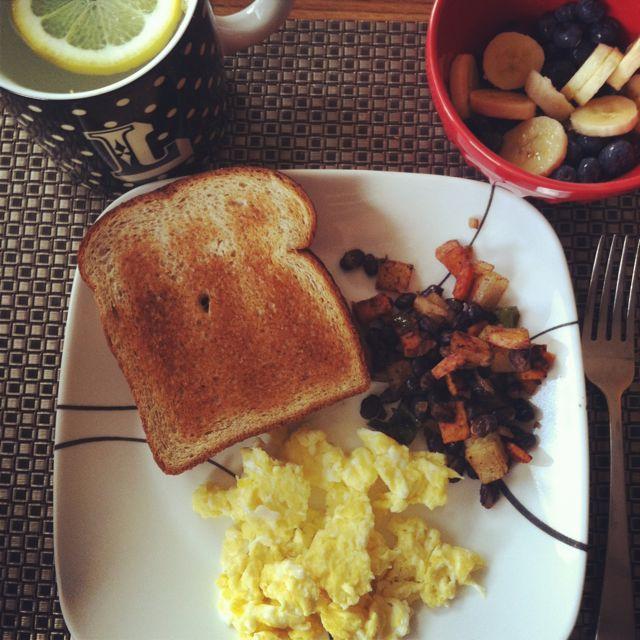 Scrambled Eggs
Whole Wheat Toast
Potato & Black Bean Hash
Sliced bananas and blueberries
—————————-
For the hash, I just diced up 1/4 of a russet potato and 1/4 of a sweet potato and microwaved them for about a minute and a half. Then, in a really hot pan, I sauteed the potatoes, some onion and some green pepper for a few minutes to get some nice color on the potatoes. I added a little McCormick's seasoning at the end to finish it off. Delish!
——————————–
Lunch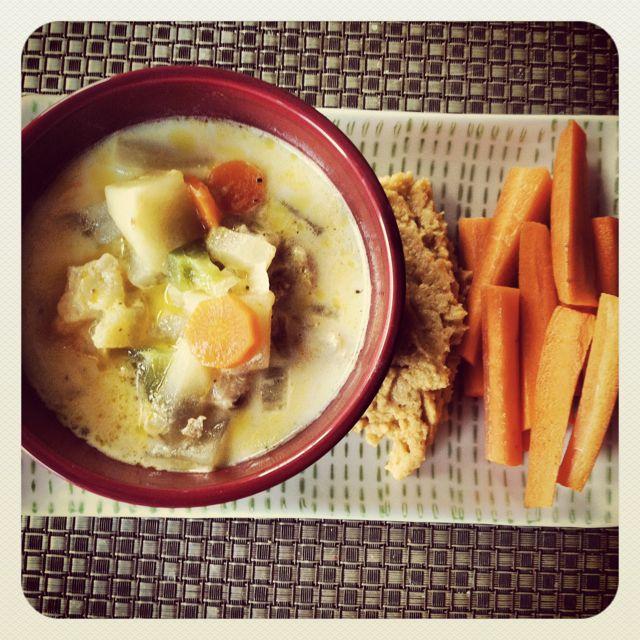 Fish Chowder
1/2 a russet potato
1/3 c onion, diced
1/3 c carrot, diced
1/3 c green pepper, diced
1.5 lbs fish, cooked and flaked
Old Bay seasoning & black pepper to taste
1 c vegetable broth
2 c Skim milk
In a dutch oven, saute the potato, onion, carrot and peppers for 5 min.
Add the broth, milk and seasonings and bring to a boil.
Reduce heat and simmer for 15 minutes or until potatoes are tender.
Add the fish and simmer 5 minutes more.
Serve warm.
Hint- I made this soup in the morning and served with lunch.
It's best when it sits for a while.
I used Perch for the fish, haddock is a great choice as well.
This made enough for about 3 bowls. You could easily double it!
—————————-
Served with carrots and hummus.
——————————–
Afternoon Snack
Plain Greek yogurt
Applesauce
Sliced banana
Blueberries
Toasted Oats cereal
Dinner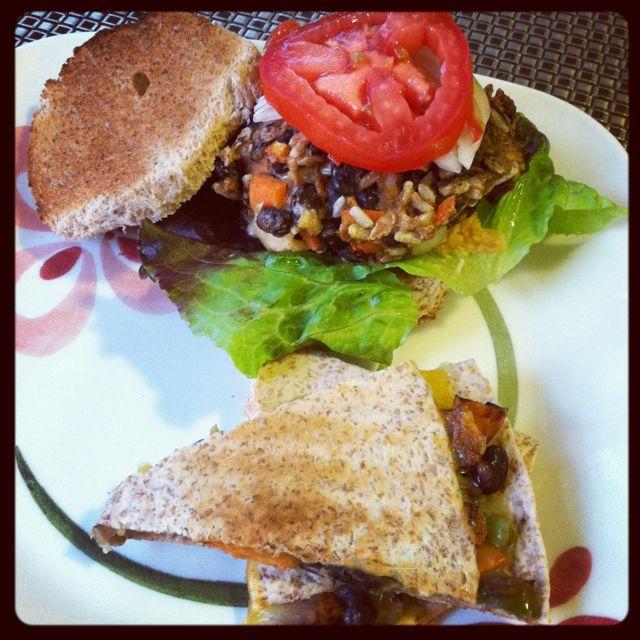 Black Bean & Brown Rice Burgers
1 1/2 c black beans, cooked
1/2 c brown rice, cooked
1/2 c carrot, diced
1/3 c onion
2 cloves garlic
1 egg
1/4 c breadcrumbs*
red pepper & paprika to taste
Place 1/2 the black beans in a small bowl and smash well.
Stir in the remaining beans, carrot, onion and garlic.
Add the egg and breadcrumbs and mix well.
Form into 4 patties.
Place in the freezer for at least 30 min.
Remove and bake at 400 degrees for 16-18 min, flipping once.
*I didn't have breadcrumbs so I smashed up some
toasted oats cereal and used that instead.
-Also, I didn't buy buns so I just cut bread slices into circles.
Works well, especially if you use the ends of the loaf.
————————
Served with another black bean and sweet potato quesadilla to share!
————————–
All together now: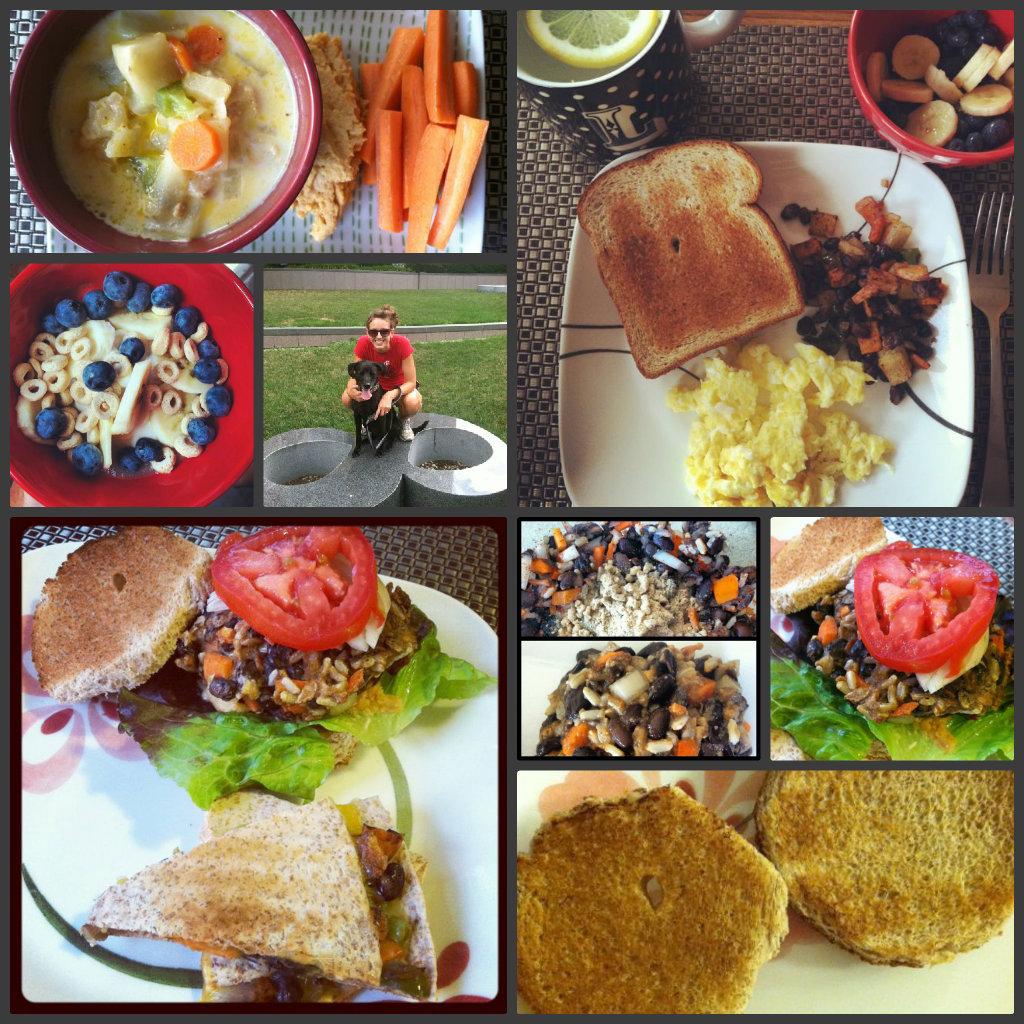 Plus a bonus shot of Tucky & I- we took the boys on a long walk around the
OSU campus since it was a beautiful day!
Enjoy!
–Lindsay–
LEARN HOW FOOD AFFECTS YOUR BODY.
Get my free Table Talk email series where I share bite-sized nutrition information about carbs, protein, and fat, plus bonus information about snacks and sugar!