Hi Friends!
We're starting something new around here. A little experiment of sorts. Lots of you guys have been asking for weekly meal plans and I've finally decided to give them a go. I've been pinning like crazy to my Healthy Breakfast, Lunch and Dinner boards on Pinterest so I thought it might be fun to highlight some of the deliciousness I've pinned by putting together a few breakfast, lunch and dinner ideas for you guys each week.
This isn't a plan I'm going to follow, although I may try some of the recipes….this is just a collection- a week of quick, healthy meals to provide you with some inspiration while you plan your meals for next week. Try them all or try just a couple…whatever works for you! Already have your meals planned for next week? Pin this post to one of your own Pinterest boards to save it for when you need some inspiration later.

If you guys like this series, I'll try to keep it up! My thought is to have some kind of theme for each week- this week being "a week of quick, healthy meals". I brainstormed a few other ideas including a week of:
Gluten-Free Meals
Paleo Meals
Vegan Meals
Slow Cooker Meals
Meals all from a certain magazine like Cooking Light or Eating Well
Be sure to let me know in the comments if you like this series idea and if you have suggestions for other weekly themes!
Alright…so here we go:
Breakfast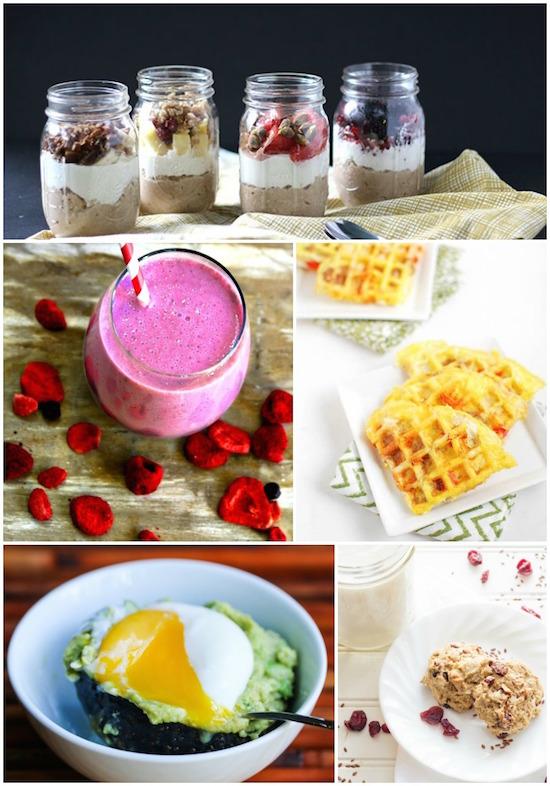 Lunch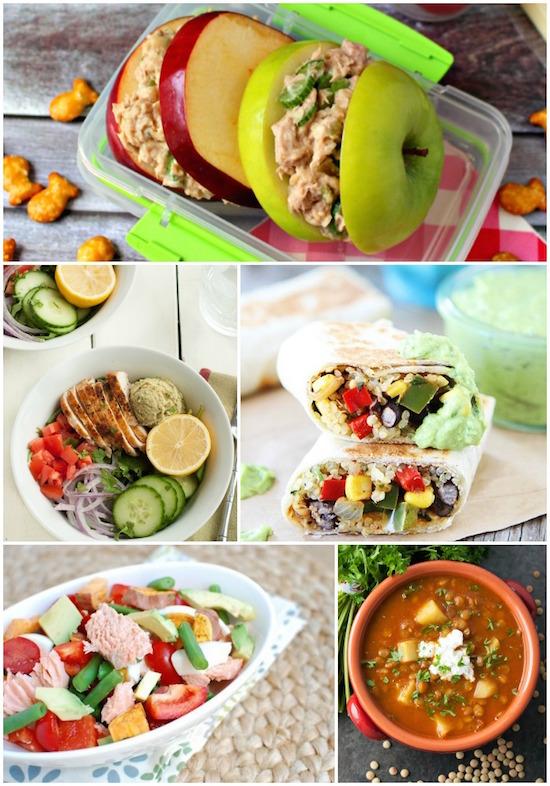 Dinner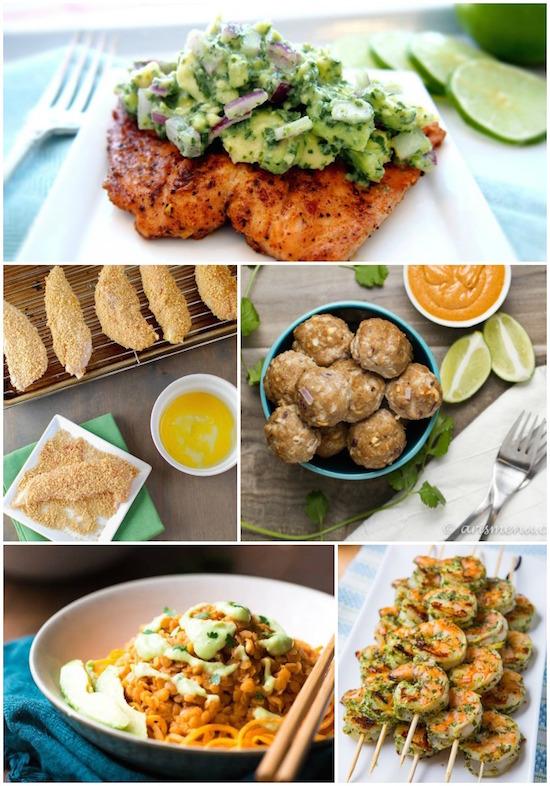 ————-
Want to get a head start on the week by doing some Food Prep over the weekend? Here are some ideas based on this week of meals:
Bake a batch of breakfast cookies for grab and go breakfasts throughout the week.
Prep a few jars of oatmeal and keep them in the fridge for breakfast on a busy morning.
Make a batch of quinoa and use some in wraps for lunch.
Make some tuna salad for a quick packable lunch.
Grill or bake some chicken to have on hand to add to salads for lunch.
Make a pot of soup to eat for lunch or dinner throughout the week.
Make a couple batches of freezer chicken tenders to stock your freezer.
Make and bake your meatballs so all you have to do is reheat them for dinner.
Chop veggies. Eat them raw for snacks or have them ready to throw on a roasting pan for a side dish.
Enjoy!
–Lindsay–