These Healthy 5 Ingredient Snacks can be made quickly to power you through the afternoon slump. Plus several simple snacks that don't need a recipe!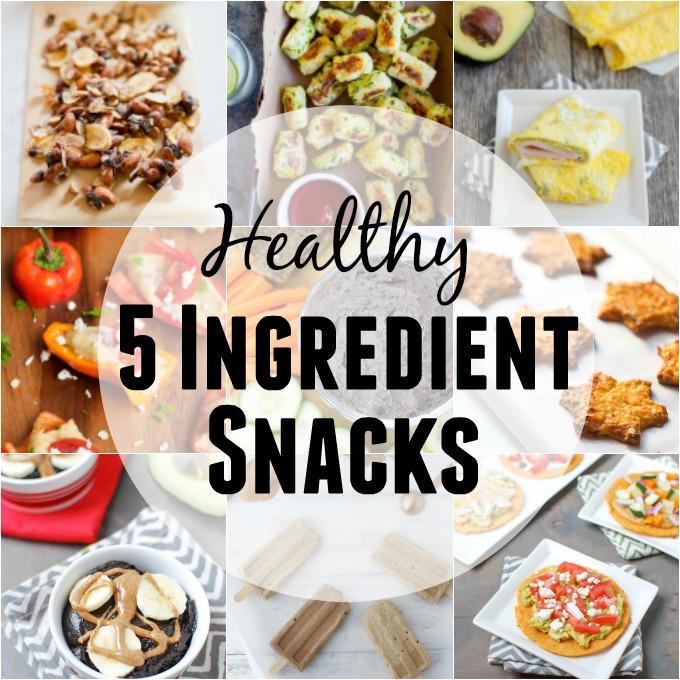 Hi Friends!
Let's talk about snacks today shall we? Squish and I are both huge snackers and I actually dedicate a lot of my food prep time each week to making sure I have healthy snacks on hand for both of us to eat throughout the day! We definitely have some staple favorites, but I'm always looking for new, simple ideas that I can whip up quickly.
I decided to put together a little roundup of ideas for you guys of quick, healthy 5 ingredient (or less!) snacks. Hopefully it'll give you some new inspiration for the week!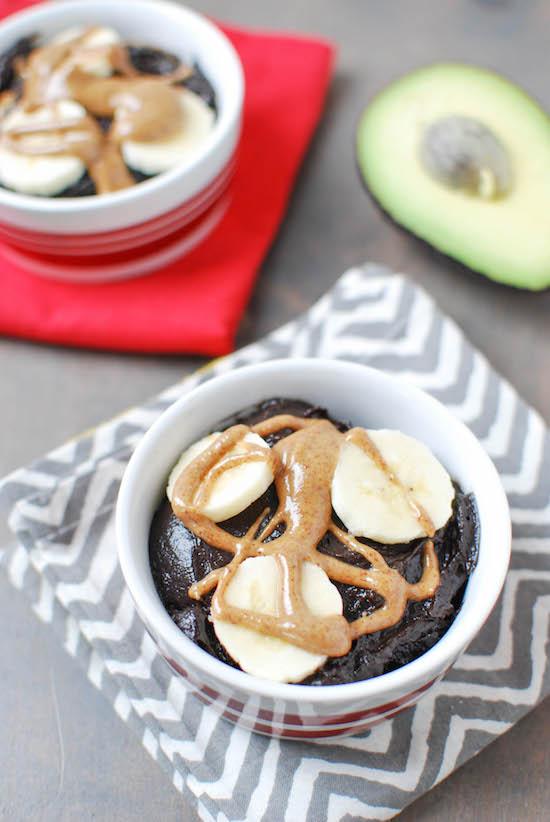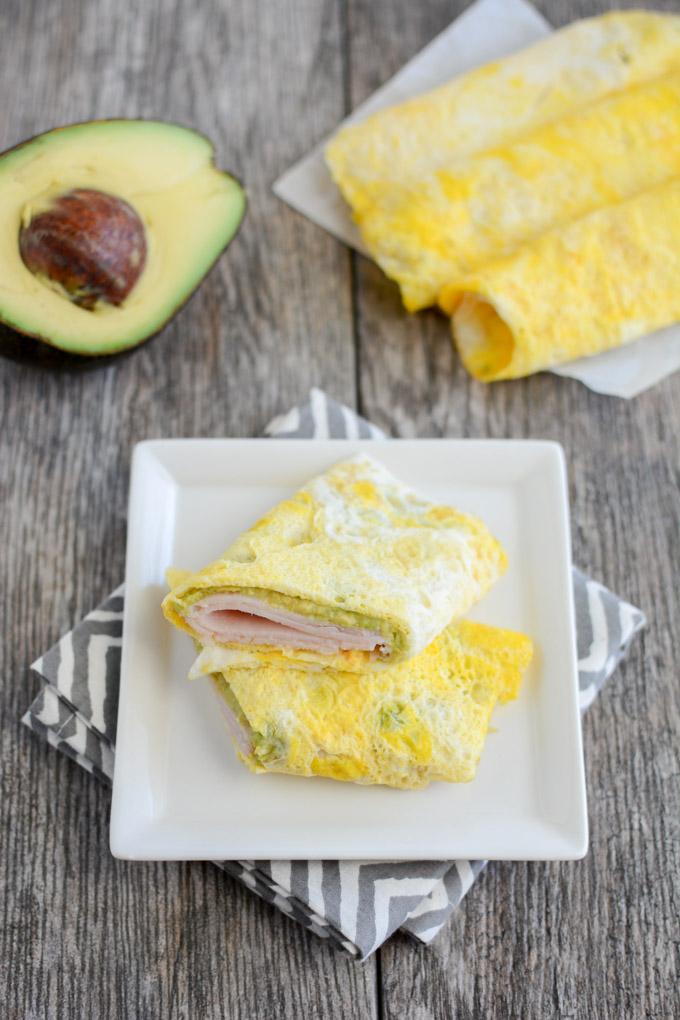 Egg Wraps with Turkey & Avocado/Hummus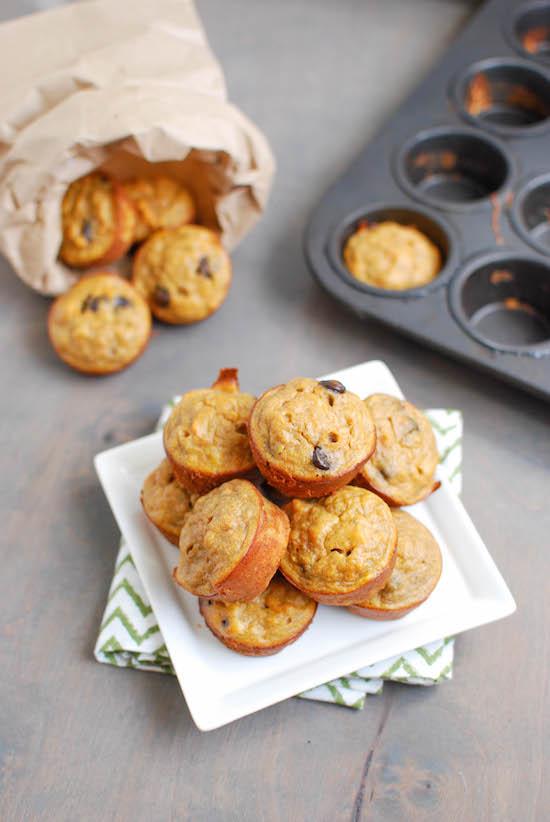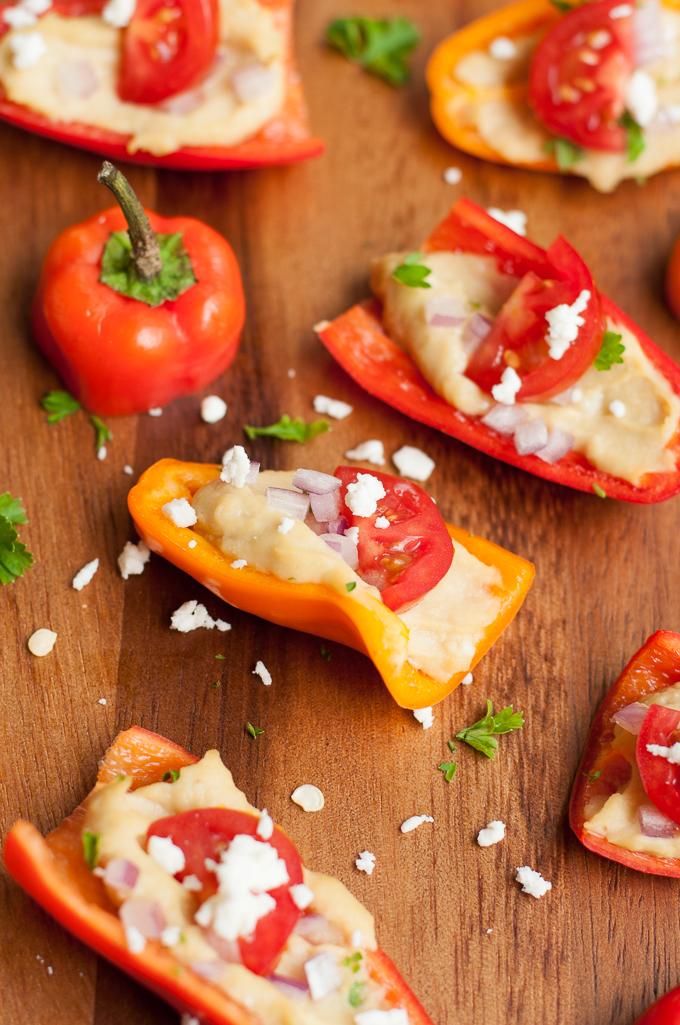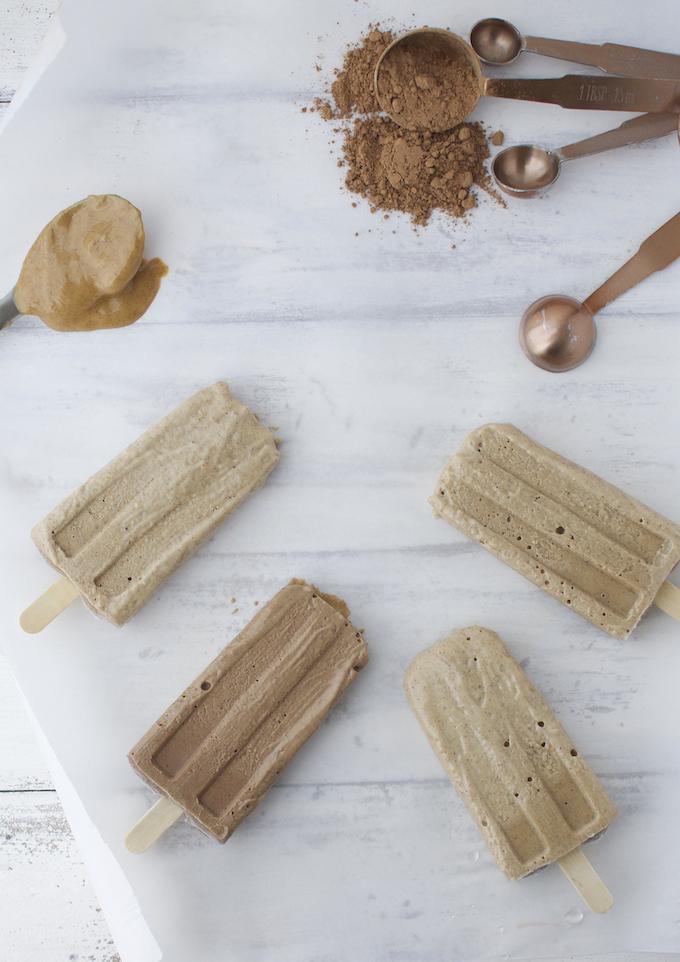 Banana Almond Butter Popsicles
Quinoa Peanut Butter Snack Balls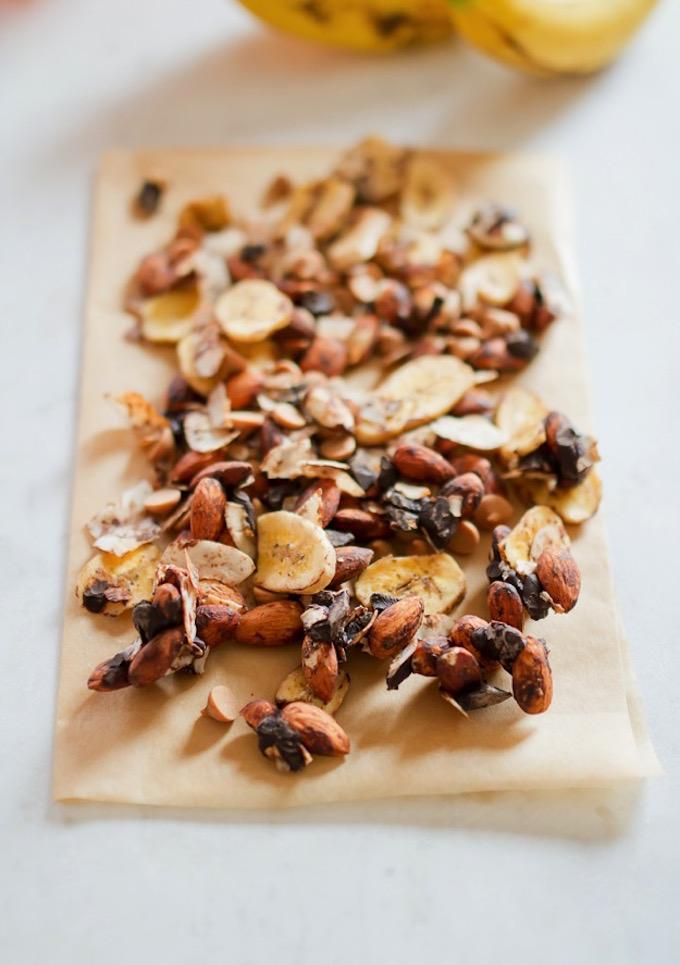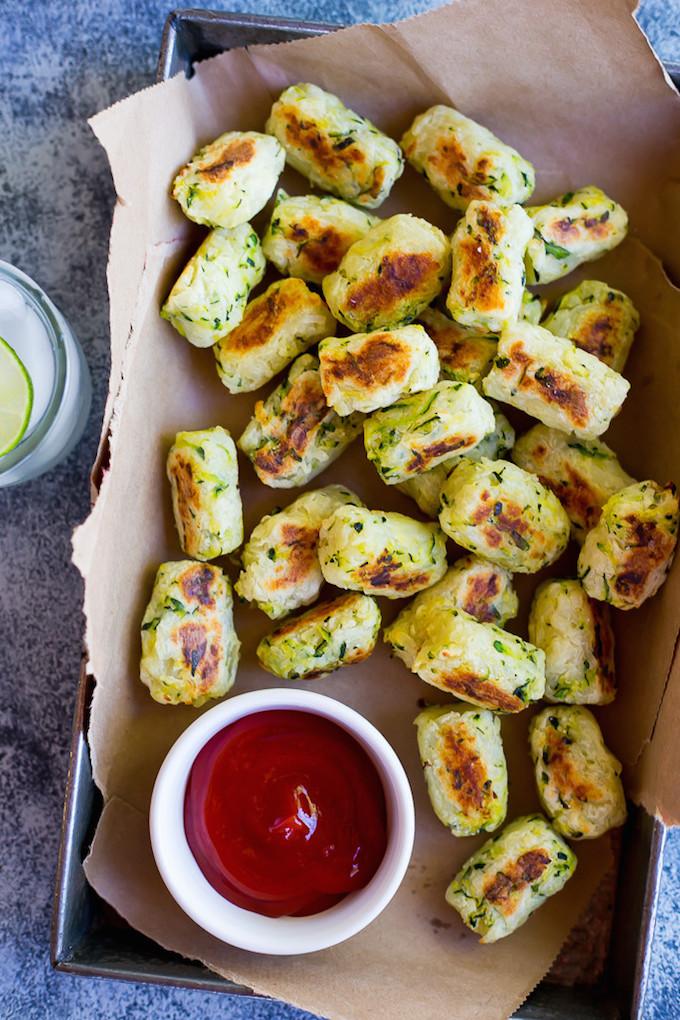 Peanut Butter Chocolate Chip Energy Bars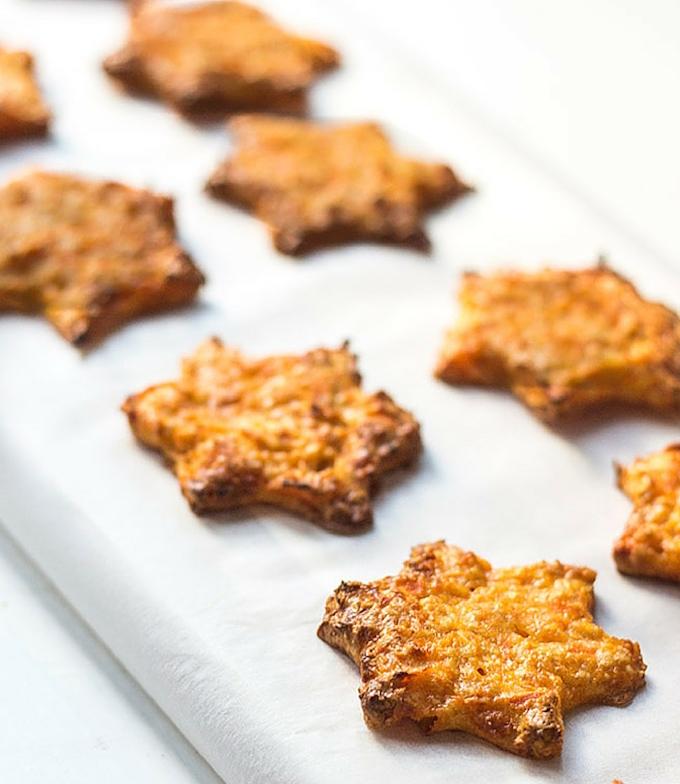 High-Protein Black Bean Lime Dip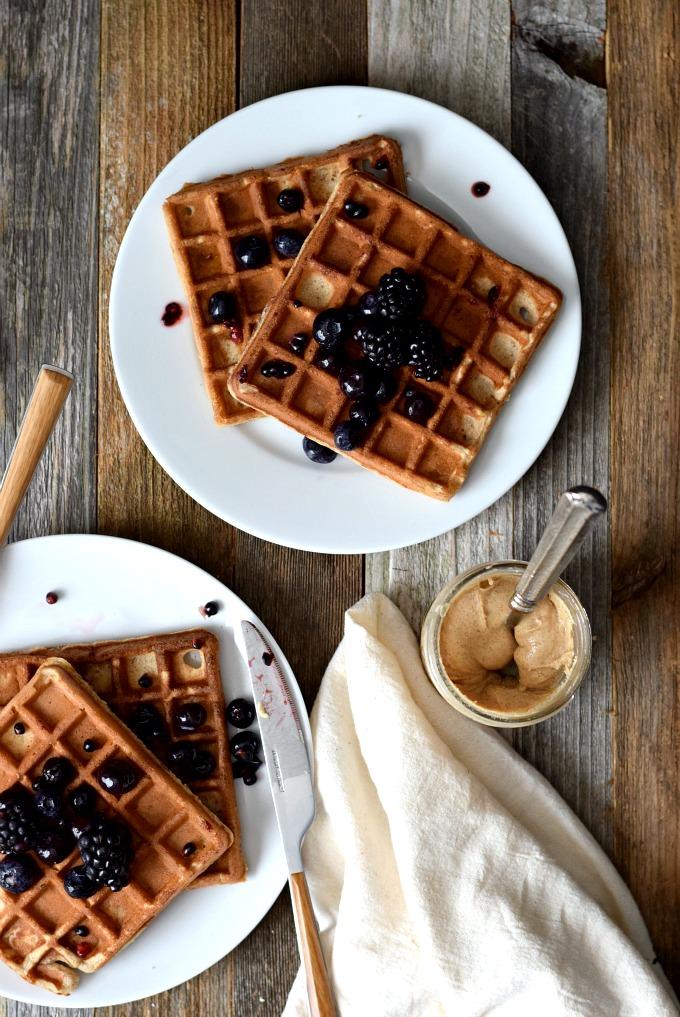 4-Ingredient Banana Waffles
And because some of my favorite snacks are so simple that they may never be a recipe on the blog, here are a few more ideas:
15 No-Recipe Snacks
Tuna + hummus + salsa + peppers + onions
Rice cake + smashed avocado + hemp hearts
Jicama sticks + turkey or ham + hummus
Popcorn + nuts + dried fruit + pumpkin seeds
Sweet potato fries + plain yogurt + sriracha
Whole wheat tortilla + black beans + cheese + salsa
Apple rings + peanut butter + granola
String cheese + nuts + crackers
Steamed edamame + sweet potato chips
Sweet potato + almond butter
Fruit juice + unflavored gelatin
Dates + nut butter/coconut butter
Cottage Cheese + avocado + berries
Plain greek yogurt + powdered Ranch + sliced veggies
Low-sugar whole grain cereal + milk

[Tweet "Try one of these Quick, Healthy 5 Ingredient Snacks from @leangrnbeanblog today!"]
Enjoy!
–Lindsay–
LEARN HOW FOOD AFFECTS YOUR BODY.
Get my free Table Talk email series where I share bite-sized nutrition information about carbs, protein, and fat, plus bonus information about snacks and sugar!