These Apple Cinnamon Blender Waffles are the perfect breakfast to wget your morning off to a great start and also make a great afternoon snack!
Hi Friends!
Time for another breakfast idea!
As for how the idea for these came about? Well here's the thing- I like to have "things" in my waffles, pancakes, etc. What I don't love is that little bit of batter that inevitably seems to remain around whatever "things" you put in. You know what I mean? I love Banana Crunch Pancakes but there's always a little raw batter around the banana slices. The worst.
So here's the solution. Blend up the batter, mix-ins and all. Now you get all the flavor of the mix-ins, without the raw batter problem.
Winning!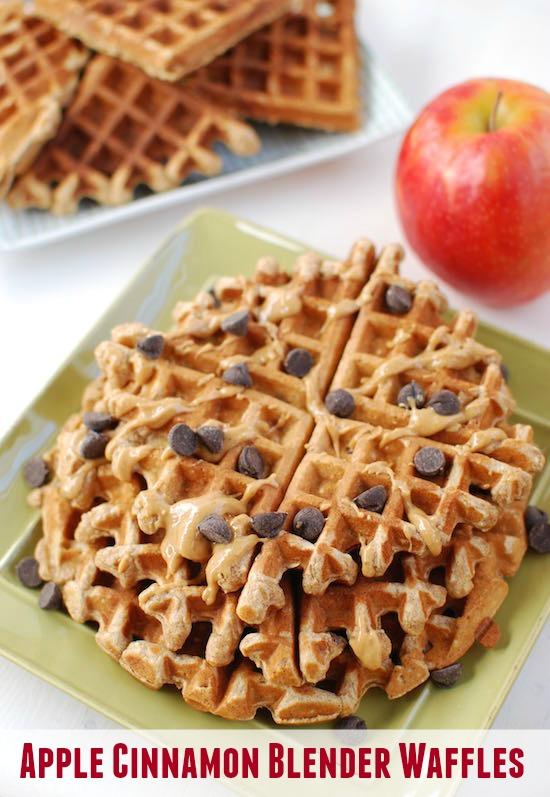 I've been loving apples lately so I whipped up an apple cinnamon variety. Banana crunch is next on my list…although I suppose they won't exactly be crunchy once they're all blended…but you know what I mean.
Here's what you do:

Apple Cinnamon Blender Waffles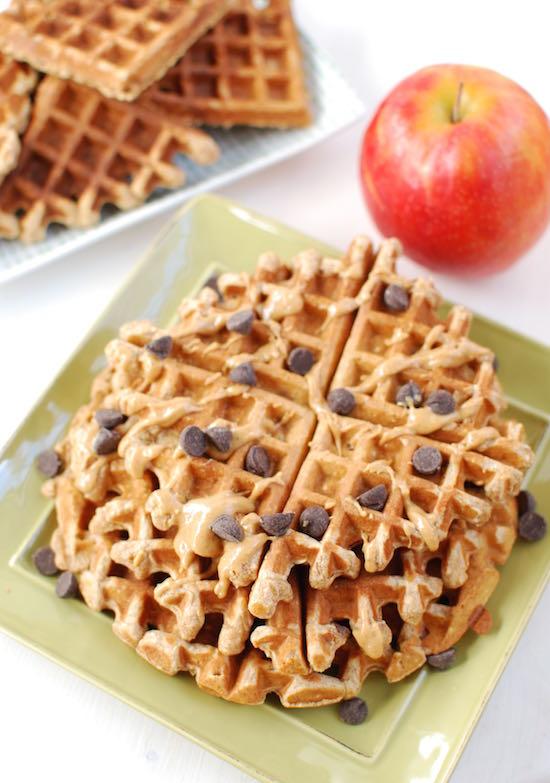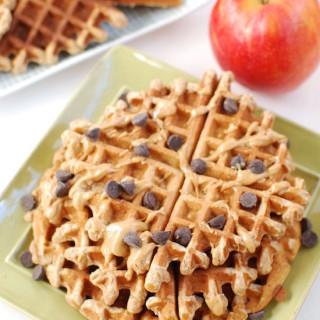 Quick and easy blender waffles. Add all the ingredients, give them a whirl and pour into the waffle maker!
Ingredients
1

egg

1

cup white whole wheat flour

1

cup oats

1

cup milk

2

tsp baking powder

1

cup chopped apples

2

tsp cinnamon

2

Tbsp oil

2

Tbsp sugar

2

Tbsp peanut butter

optional toppings: peanut butter, choc chips, yogurt, fruit, etc
Instructions
Add all ingredients to a blender.
Mix until well combined.
Follow waffle maker instructions to cook.
Top as desired
Pretty simple right? Note that my waffle maker is not a Belgian waffle maker but I imagine either kind would work just fine!
Let's chat:
What toppings would you add?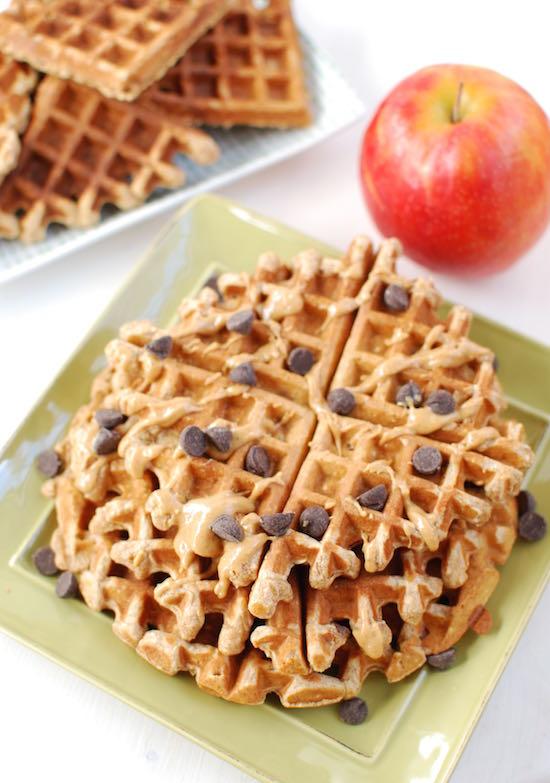 Enjoy!
–Lindsay–