These Blueberry Muffins are lightly sweetened and bursting with flavor. They're kid-friendly and make a great breakfast or snack!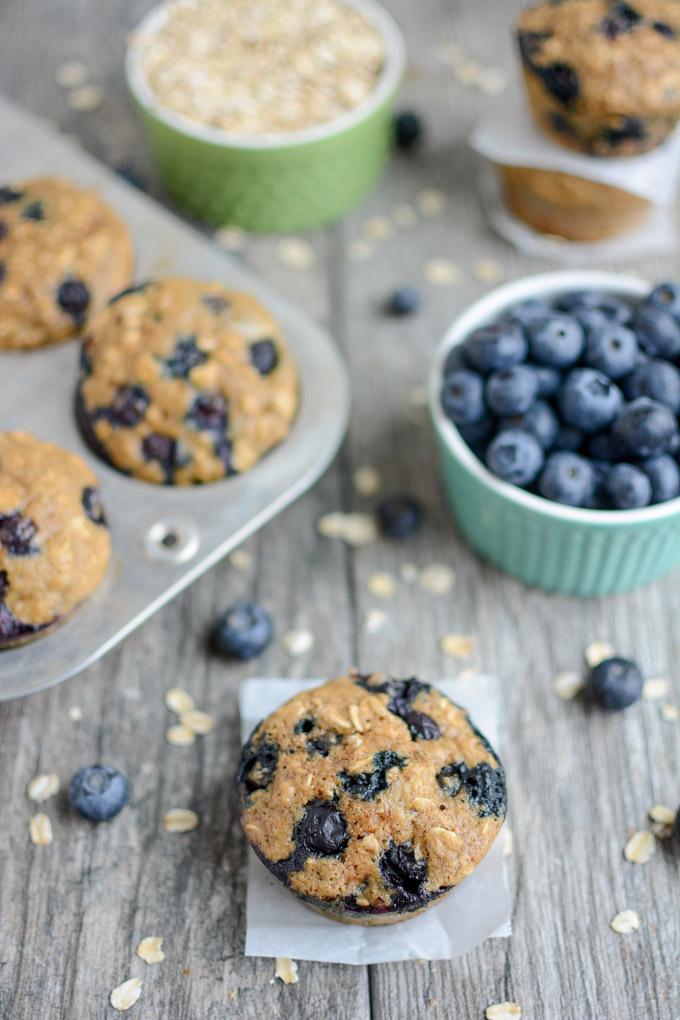 *Originally published June 2014. Photos and post updated June 2018*
Hi Friends!
It's hard to believe it's been almost exactly 4 years since I shared these Blueberry Muffins with you guys. They're still a favorite around here and I recently tested a dairy-free version so I wanted to bring them back into the spotlight again! Something you may not know about me… I spent my summers in high school and college working for a woman who owned her own landscaping company. The hours were long – we worked from 6AM to 4PM, but the pay was great and I got to work with all my closest friends. My boss was, in a word, wild. In a few other words – eccentric, unconventional and a little kooky. But she had a good heart.
Blueberry Muffins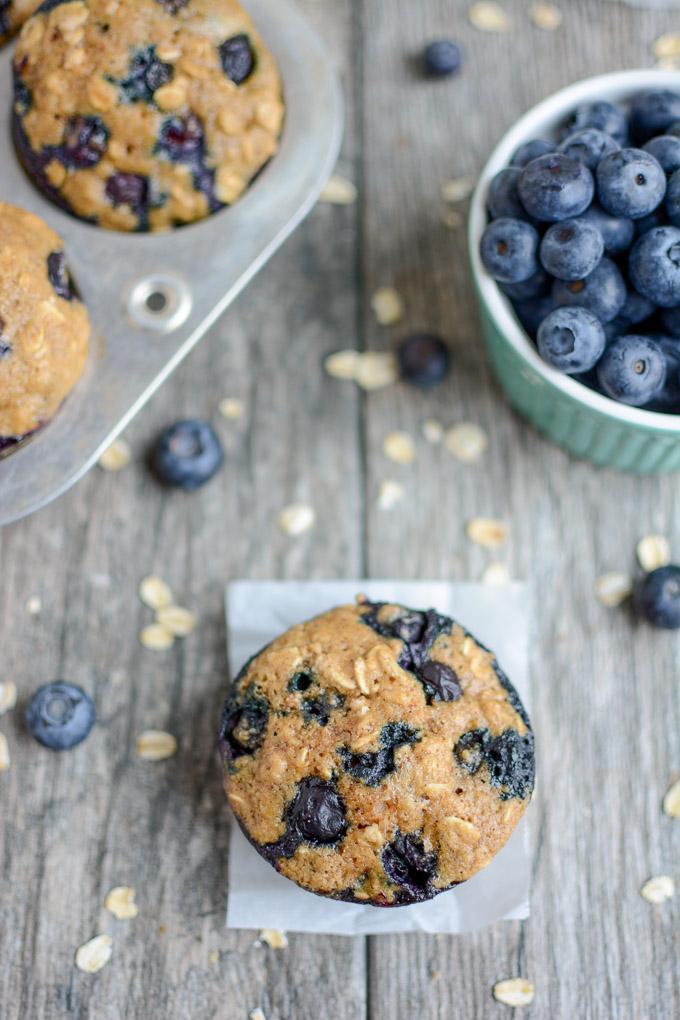 She would leave frozen Gatorade for the trash men every week when then temperatures climbed above 100 degrees, she started everyone who worked for her at $12/hr and gave us all a $1/hr raise for every summer we came back, and if we were working on a particularly hard job, she'd give us her credit card and send us to the local grocery store to cool down and buy freshly baked muffins. Muffin days were the best days. And blueberry muffins were my favorite.
Thus, the reason for this post. I've made a lot of blueberry muffins in my day and these that I'm about to share with you might be the best batch yet. They're big & fluffy, packed with blueberries and not overly sweet. Don't skip the sprinkle of sugar on top!
Here's the recipe:
Print
Blueberry Muffins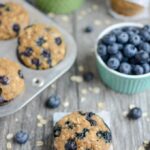 These Blueberry Muffins are lightly sweetened and bursting with flavor. They're kid-friendly and make a great breakfast or snack!
Author:
Prep Time:

5 min

Cook Time:

25 min

Total Time:

30 minutes

Yield:

Makes 8 muffins
Ingredients
2 Tablespoons melted butter (or oil)
1 egg
2/3 cup plain yogurt (or non-dairy milk)
1 teaspoon vanilla extract
1/3 cup sugar
3/4 cup white whole wheat flour
3/4 cup rolled oats
1/2 teaspoon baking powder
1/2 teaspoon baking soda
1 teaspoon cinnamon
2/3 cup fresh blueberries
Sugar for sprinkling (optional)
Instructions
Preheat oven to 350 degrees F.
In a large bowl, mix together butter, egg, yogurt, vanilla and sugar until well combined.
Add flour, oats, baking powder, baking soda and cinnamon and stir until just combined.
Gently mix in berries.
Scoop in greased or lined muffin tins. Fill the tins most of the way full – you should get 7-8 muffins.
Press a few berries into the top of each muffin (if desired) and sprinkle lightly with sugar.
Bake for 25 minutes or until a toothpick inserted into the center comes out clean
Notes
Feel free to use frozen blueberries instead – just toss in a little flour before mixing them in!
Use oil and non-dairy milk to make them dairy-free.
Saving a few blueberries to press into the top of each one makes them look extra fancy…and sprinkling with just a pinch of sugar on top is crucial, in my opinion!
This recipe makes 7-8 large muffins. They're very moist, so I store them loosely covered instead of sealing them in an airtight container. If you aren't going to eat them within a couple of days, I'd recommend storing them in the fridge. But let's be honest…they're probably not going to last that long!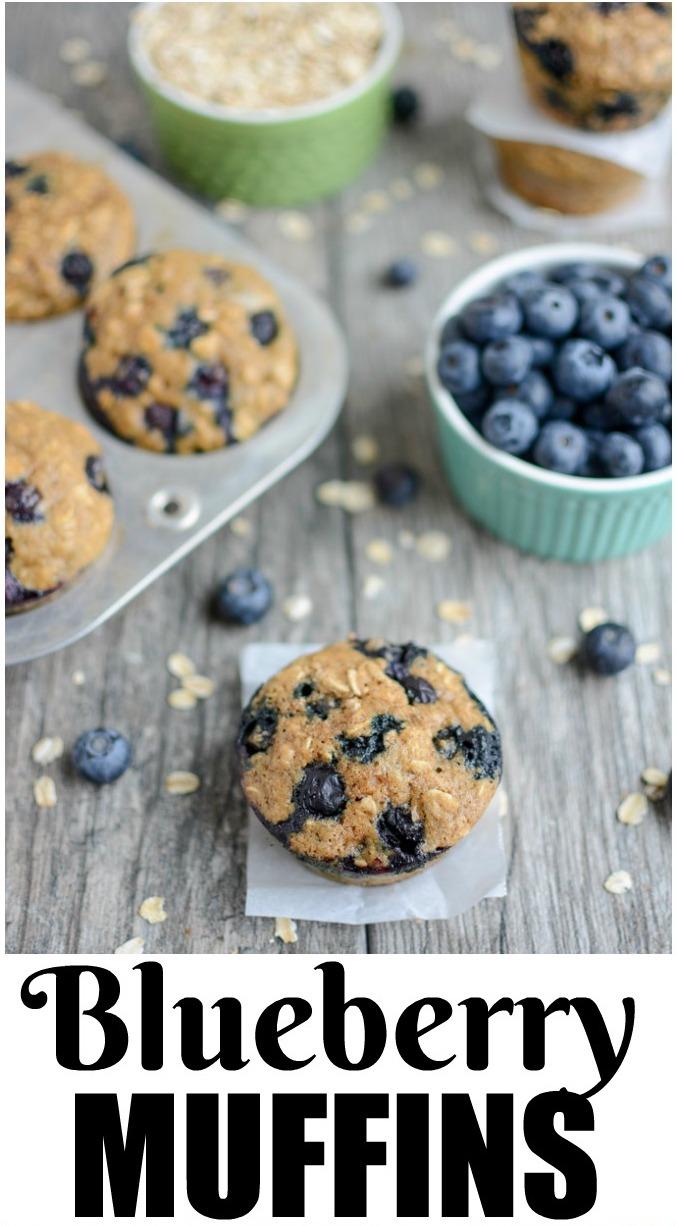 Try these Healthy Blueberry Muffins with your freshly picked summer blueberries!
Click To Tweet
Muffins make a great addition to your weekly food prep sessions. They're perfect to have on hand for a healthy breakfast or snack. If you liked this post, you'll love my ebook – The Ultimate Guide To Food Prep. It dives into even more detail about how to food prep, troubleshoots common problems and provides tons of tips to make it easier! Click the image below for more details!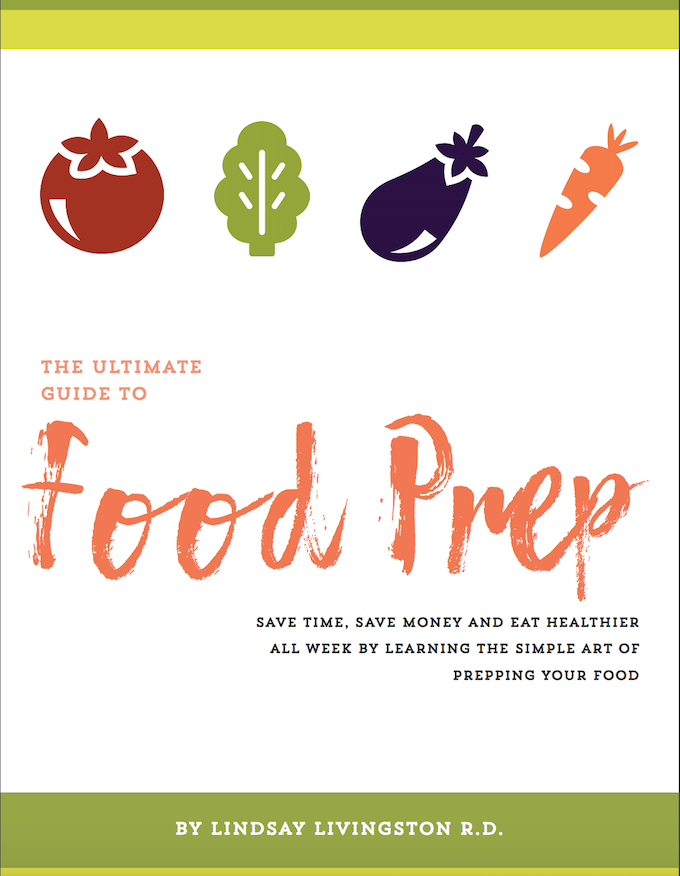 I know I've shared a couple muffin recipes lately but we just love them in the summer! Look for two new dinner recipes coming soon.
Enjoy!
–Lindsay–