Hi friends –
Every couple of years, I feel the need to write a post for my fellow bloggers. In 2012 I wrote this one after I'd been blogging for a year and a half – Things Blogging Has Taught Me – Part 1. A little over a year later, I wrote this one – Things Blogging Has Taught Me – Part 2. Now here we are in 2015. I've been blogging for over five years. My blog has continued to grow and evolve and now I'm lucky enough to call it a job.
Like any job, it has its ups and downs and after a tough couple of weeks in a bit of a blogging rut, I felt inspired to share a few more blogging truths, along with some of the tips, tricks and lessons I've learned on my blogging journey.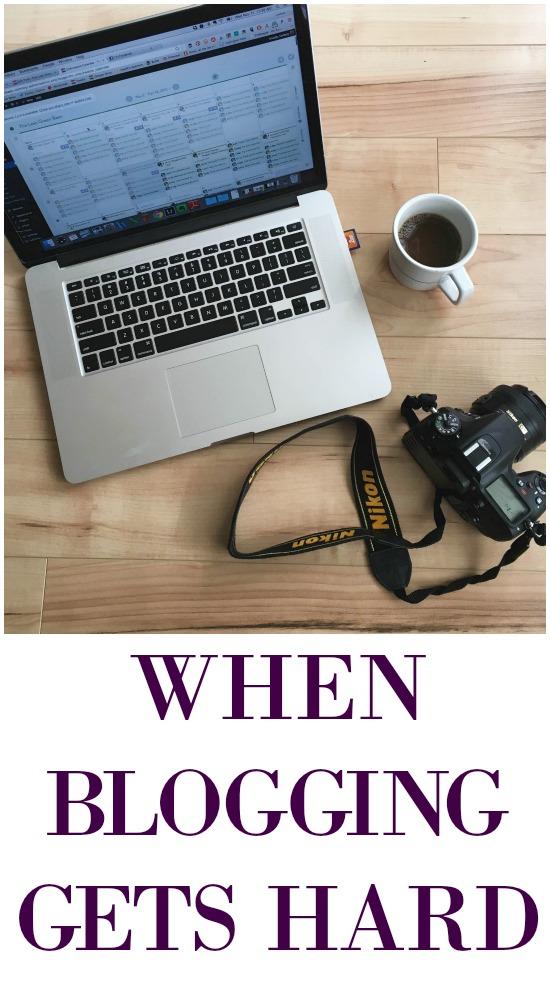 Because, in the spirit of keeping it real….no matter where you are in your blogging journey, you WILL end up in a blogging rut at some point.
Blogging is hard. It takes work – both on the front and back end.  It takes time – probably more than most people imagine. And it's not always fun.
Here are some blogging truths:
There will be fails. You will have weeks where you make 10 recipes and every.single. one will end up in the trashcan. There will be a post that you spends hours crafting and writing, that you think it's the best thing you've ever written and when you publish it – no one will like it.
You'll let your stats dictate your mood. Your pageviews will reach an all time high and you'll be on cloud nine…and then they will nosedive, for no apparent reason, and you'll spend a ridiculous amount of time thinking WTF did I do wrong?
You'll get jealous. Someone else will publish a recipe that's so brilliant that it immediately goes viral that you'll spend the rest of the day wondering "why didn't I think of that". You'll read a post about how someone makes thousands of dollars for a single sponsored post when you've never made any money off your blog. You'll see someone taking an amazing trip without having to pay for any of it and you'll think – why can't I be that lucky?
You'll fall behind. No matter how organized you are, or how far ahead you plan, there will be weeks when you don't publish as many posts as you planned to. There will be emails that don't get answered in a timely manner. There will be nights you stay up until 2am trying to finish a post because you forgot about a deadline.
You will feel overwhelmed. The sea of social media can drown even the strongest swimmer. And just when you think you've figured out some sort of schedule, the next big thing will ignite like wildfire and you'll find yourself wondering how the hell you could possibly have time to do one more blog-related thing.
You'll be criticized and judged. There will always be people out there who live to rob others of their joy. There are mean-spirited people who have nothing but negative things to say about you, your blog, your recipes, the way you dress, what you eat, etc. Blogs are, for the most part, a public forum. You're putting yourself and a part, sometimes a large part, of your life out there for the world to see. And people won't be shy about sharing their positive and negative opinions about the choices you make.
---
So when all of that stuff happens, here's what you need to do: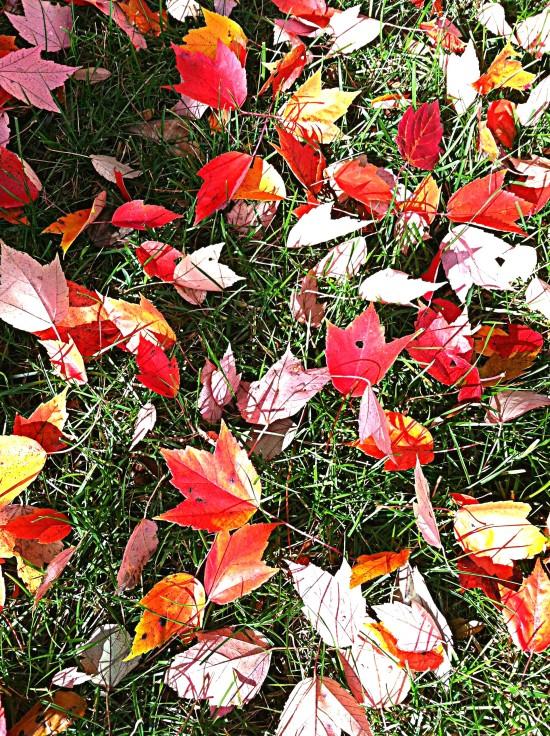 Take a deep breath and re-center yourself. No matter how great your job is or how much you love it, there will be days when it sucks. And that's ok. Remember that every day is a new day and a new chance to start over with a positive mindset and work on changing the things that didn't go well yesterday.
Inhale determination, exhale stress.
Let go of the negatives and focus on the positives.
Take a break if you need to. A day off, a week off, whatever it takes to allow you to come back excited and refreshed!
Keep trying. Not every recipe will fail. Not all your photos will have weird lighting. Not every post will be your most popular, but they won't all be your least popular either.
Don't force it. Feeling like you HAVE to post a recipe that includes xyz ingredients just because everyone else is doing it might not turn out so well. Instead, get back to having fun and cooking or writing about what YOU are passionate about.
Take a photography course or buy in ebook. There's always something new to learn and good photography is so critical to blogging.
Focus on finding your niche and defining your ideal reader. Learn everything you can about your readers and then think about what kinds of posts you can create that will help them solve a problem. That's what will keep them coming back
Redirect your focus. Numbers aren't everything. Instead of spending your time worrying about your stats, STOP CHECKING THEM. And don't worry about how much money or how many pageviews anyone else is getting either. Shift your mindset toward doing whatever you can to make yourself better!
Focus on things that are more easily within your control. Have you made it as easy as possible for people to share your content with share buttons, plug-ins, etc?
Have you optimized your bests posts for SEO to help improve the chances they'll come up in google searches?
Are you taking high-quality photos that will encourage people to pin and share your content?
Have you thought about other ways to diversify your income such as company collaborations, ebooks, etc so you aren't as reliant on pageviews as a source of income?
Stay humble. When success does come, remember that pageviews don't equal entitlement. Having 500,000 pageviews a month doesn't mean you're any better than the blogger with 1,000 pageviews.
Continue to prove yourself by creating great content.
Don't lose your moral compass for money. Stay true to yourself and what you believe in even if it means turning down money.
Remember that while you control some of your success, so do your readers, the people who feature your work, etc. Respect them and thank them.
Produce good content. If you build it, they will come. Invest your time in building your blog brand, creating posts that are helpful and well written with great images.
Find a balance of evergreen content that is always relevant and seasonal content that fits the here and now, but can be re-promoted every year at a certain time.
Choose quality over quantity. Posting 2 amazing posts a week is better than 5 haphazard, unorganized posts.
Be smart. Good content is whatever content YOUR readers find most valuable. Don't worry about anyone else's readers.
Seek inspiration. You can find it everywhere.
Step away from the computer and just LIVE.
Revisit old posts and think about how you can repurpose them into something new.
Browse Pinterest, cookbooks, etc and think about how you can put your own spin on something.
Just ask. Post a question on social media or send a survey to your readers asking what they'd like to see from you.
Be flexible. Because, life. You're living it. And sometimes it gets in the way.
Have a tentative schedule but don't be afraid to change things around if needed.
Leave room in your calendar to throw in a great idea if something pops up.
Give yourself a loose schedule and then let creativity take over and see what you come up with.
Don't be too hard on yourself if things don't go as planned.
Prioritize. Repeat after me – you CANNOT do it all. And if you try, you're setting yourself up for failure. You'll get so overwhelmed that you'll end up not doing anything well.
Pick a few social media platforms you enjoy and do them well. Don't worry about everything else.
Get help if you need it. Hiring an assistant can free up your time to focus on other things that require your skills.
Give back. Karma is real, my friends. And believe me when I say that what goes around, comes around…in both a positive and negative way. Take the time to promote others, help others, answer questions, pay compliments, show respect etc and it will come back to you twofold. Celebrating someone else's success does nothing to diminish your own.
Read a great post? Share it. Pin it. Tweet it. Link to it.
Love someone's photos? Tell them! And ask them for a tip or two.
Love the way someone worked with a brand or wrote a sponsored post? Tell them! And then take notes and learn from what they're doing well.
That's all I've got for you today. Let's chat:
What's your best tip or piece of advice for when blogging gets hard?
[Tweet "When blogging gets hard, here's what to do! via @leangrnbeanblog"]
Enjoy!
–Lindsay–
LEARN HOW FOOD AFFECTS YOUR BODY.
Get my free Table Talk email series where I share bite-sized nutrition information about carbs, protein, and fat, plus bonus information about snacks and sugar!