Hi Friends!
Just popping in for a quick post today to share a fun little treat for your favorite furry friends! I don't know about yours, but my dogs LOVE treats. They also love human food…some of their favorites being sweet potato, peanut butter, bananas, yogurt and carrots.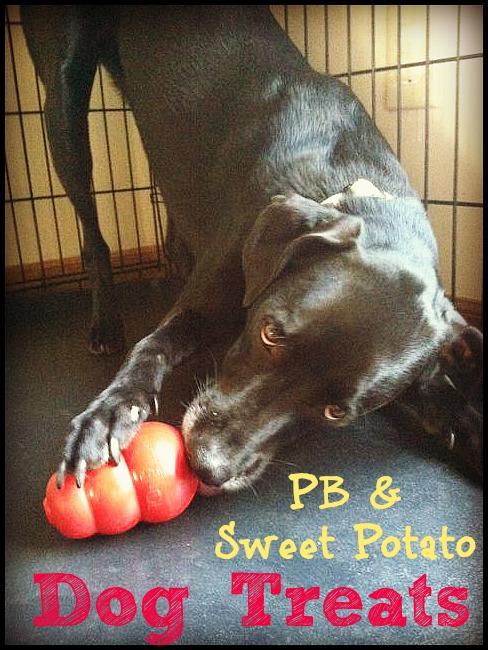 A few weeks ago, I had to idea to combine two of their favorite human foods- sweet potato and peanut butter, and freeze them into cubes so I could put them in their kongs. Our dogs get a little pb in a kong whenever we put them in their cages. We used to stick the kongs in the freezer so the pb would freeze and it would take longer for them to lick it out. However, we only have 2 kongs so that didn't usually work out so well.
By freezing the pb into cubes, I can keep those in the freezer and then just pop a couple inside their kongs whenever I leave. So much easier! If you don't have ice cube tray you could just drop the mixture into blobs on a cookie sheet and let them freeze that way…or spread the mixture into a pan, freeze and then cut into whatever shape you want.
For this batch, I combined 1/2  roasted sweet potato (just the inside, not the skin) with 3/4 c peanut butter. Mix well, scoop into ice cube trays and freeze.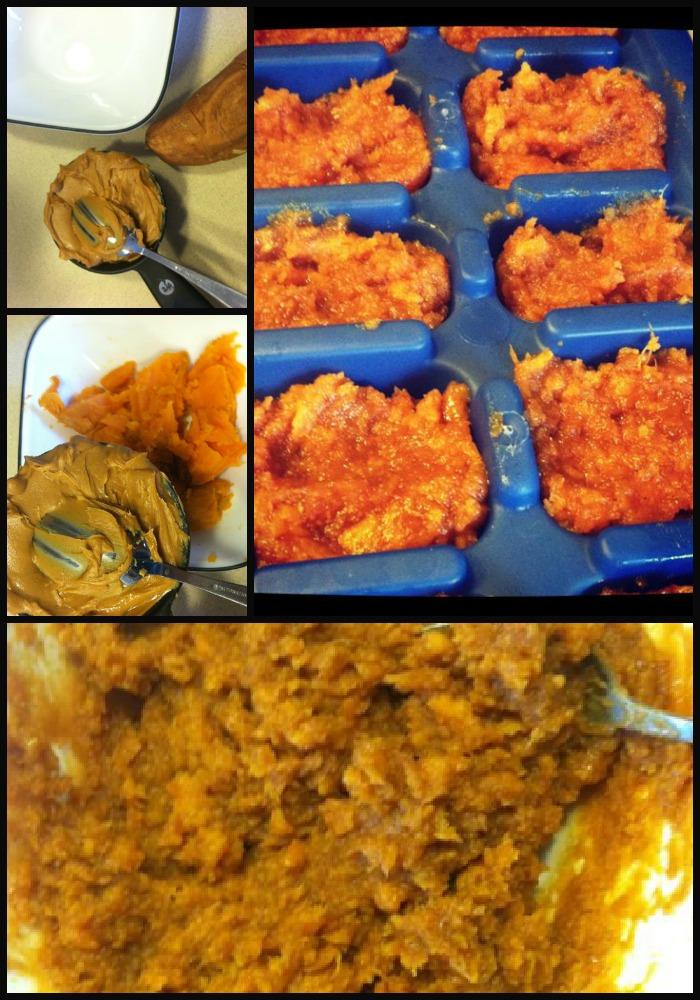 Then transfer to an airtight container.
When you're ready to head out the door, pop a couple in a kong and toss it in their cage with them!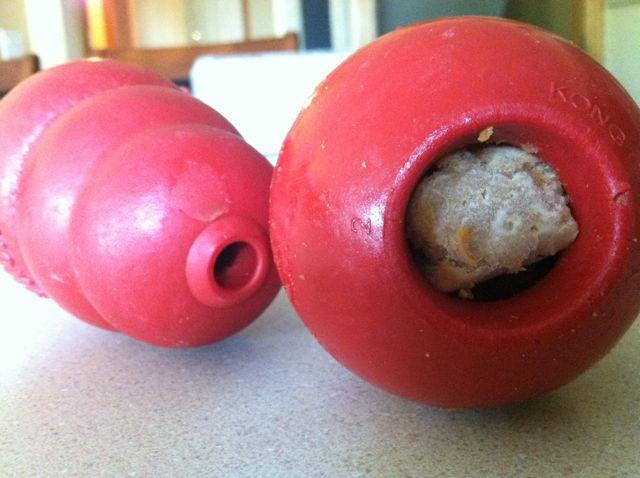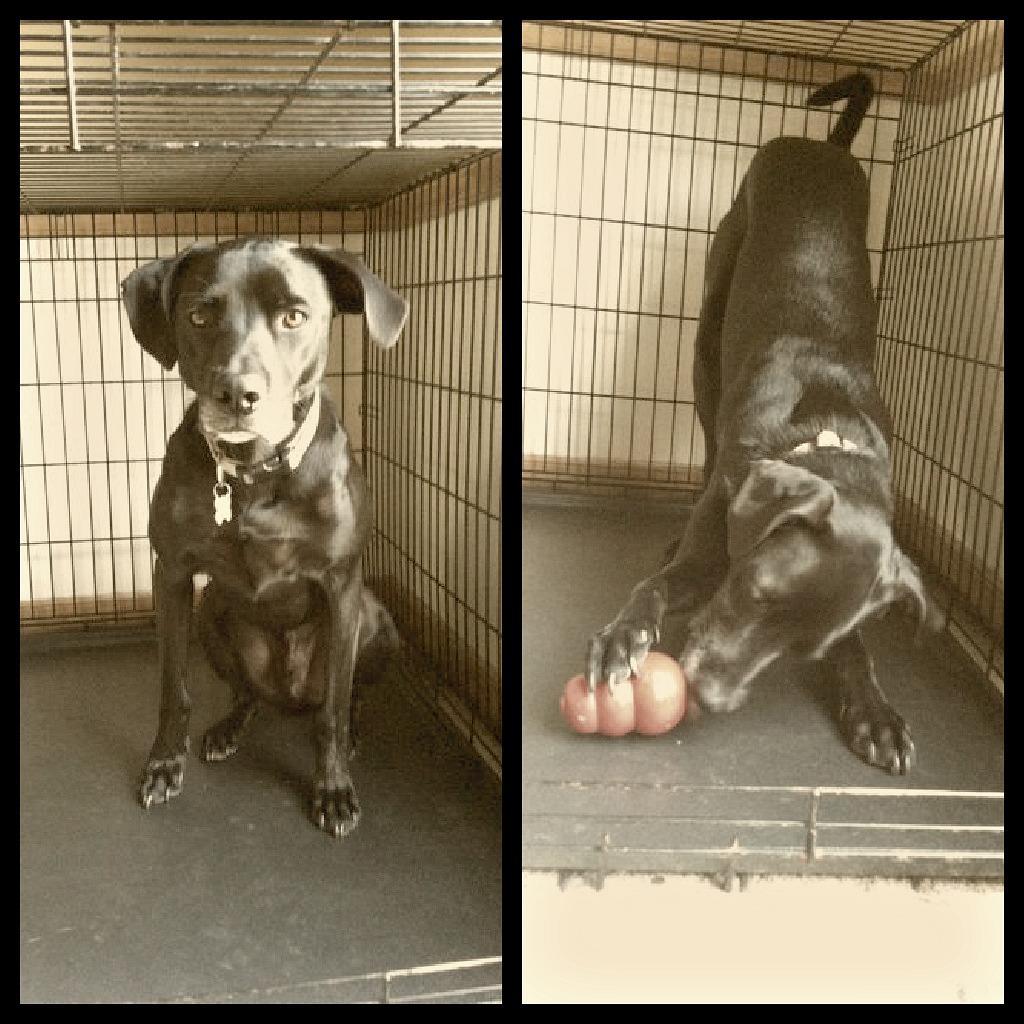 Here are some other simple combos you could try:
PB & mashed banana
PB & Yogurt with banana chunks
Mashed carrots & Banana
PB & grated carrots
Your pups will love you for it!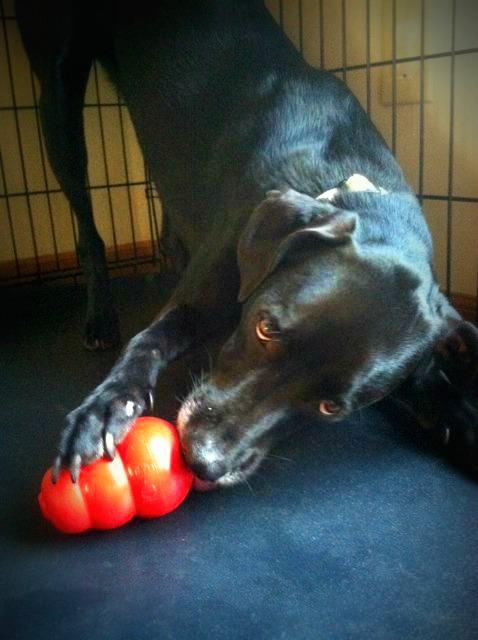 Do you ever make dog treats for your dog?
Enjoy!
–Lindsay–
LEARN HOW FOOD AFFECTS YOUR BODY.
Get my free Table Talk email series where I share bite-sized nutrition information about carbs, protein, and fat, plus bonus information about snacks and sugar!