Hi Friends!
I've got a new recipe to share with you today:
Greek Yogurt Chicken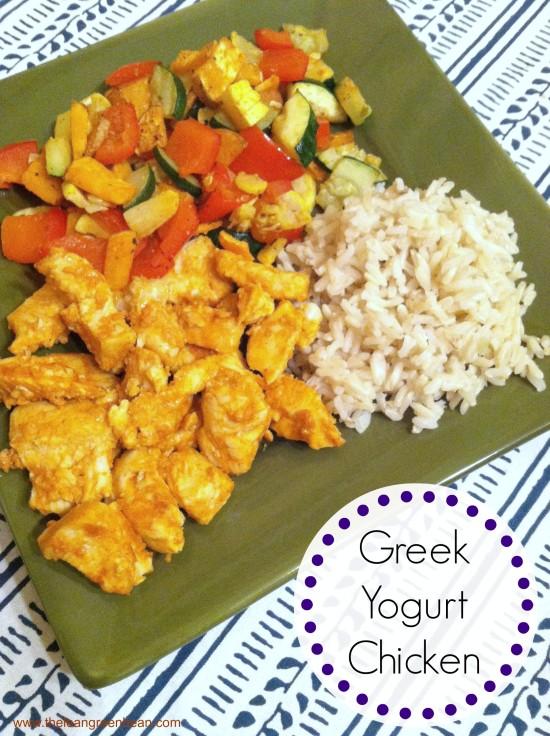 I created this recipe on behalf of the National Dairy Council. I'm working with them as part of a blog tour to help educate people (you guys!) about lactose intolerance. Because I'm slightly lactose intolerant myself, I always love the opportunity to help people gain a better understanding of what it means.
So what is lactose intolerance?
It's a type of food sensitivity characterized by a deficiency in lactase, the enzyme that breaks down lactose (a sugar naturally found in milk).
People who are lactose intolerant don't have enough lactase, and therefore may experience gastrointestinal issues following the consumption of an amount of lactose greater than their body's ability to digest and absorb.
Lactose intolerance is not the same as having a cow's milk allergy, meaning that those who are lactose intolerant can consume dairy products.
People can handle different amounts of lactose and  dairy foods contain varying amounts of lactose. Some, like lactose-free dairy milk have had the lactose removed, and others, like certain cheeses (Cheddar, Colby, Monterey Jack, Mozzarella and Swiss), low-fat or fat-free plain yogurt (including Greek-style varieties) and cottage cheese, are naturally lower in lactose.
I personally started having trouble digesting lactose my junior year of high school. Adults tend to produce less lactase than children, which is why some people can develop LI in adulthood. I noticed I was having abdominal pain, gas and bloating particularly after drinking a lot of milk and eating certain cheeses. After working with my doctor to determine what the issue was (they can perform a lactose tolerance test), I set about determining what worked for ME in terms of consuming dairy products.
The NDC has some tips to help you enjoy dairy again if you suffer from lactose intolerance: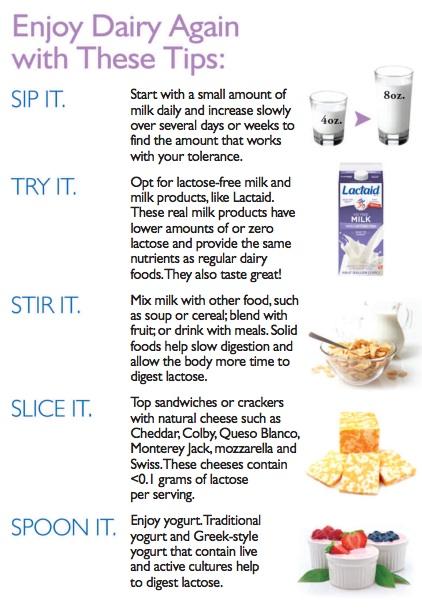 LI is different for everyone and it's a trial and error process to figure out what works for you. For me, it means not going overboard with milk (unless it's lactose-free), not drinking milk by itself and limiting the amount of cheese I eat. I typically have no problem with Greek yogurt, eating one bowl of cereal or enjoying dishes with moderate amounts of Colby, cheddar or mozzarella cheese!
I love the #beyondLI campaign because it's helping people with LI realize they can still get the nutritional benefits found in dairy products. I was asked to create a lactose-intolerance friendly recipe and decided to use Greek yogurt…since you all know how much I love it 🙂
This is a quick, simple dish with minimal ingredients that's perfect for a weeknight dinner.
Print
Greek Yogurt Chicken
A quick, easy weeknight dinner that's moist and full of flavor! Serves 4
1

pound boneless, skinless chicken breasts

1/4

c mashed avocado

3/4

c low-fat Greek yogurt

2 tsp

paprika

2 tsp

Sriracha

1 tsp

cayenne pepper

2

cloves garlic, minced
Instructions
Cut the chicken breasts into bite-sized pieces and place in a large bowl.
In a small bowl, combine remaining ingredients and mix well.
Add yogurt mixture to the bowl with the chicken and stir to coat.
Spoon chicken onto a foil-lined baking sheet and bake at 425 for 20-25 minutes until chicken is cooked through.
Pretty easy right? I made this expecting it to be pretty spicy and it wasn't quite spicy enough for my taste…so next time I'll up the spices.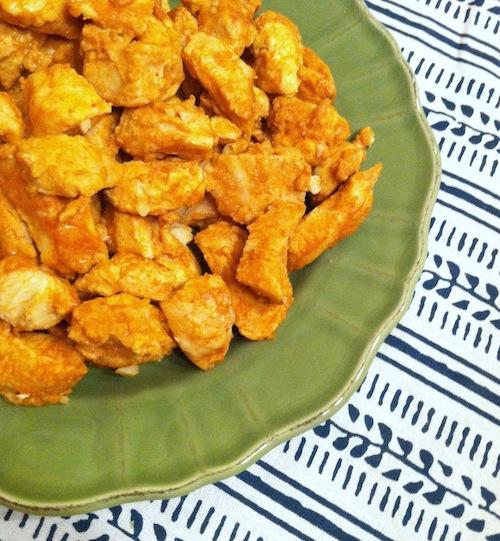 Taste the yogurt mixture before adding it to the chicken and adjust seasonings as needed. You could also add additional spices to the mix! Try cumin, curry powder or chili powder for a different twist!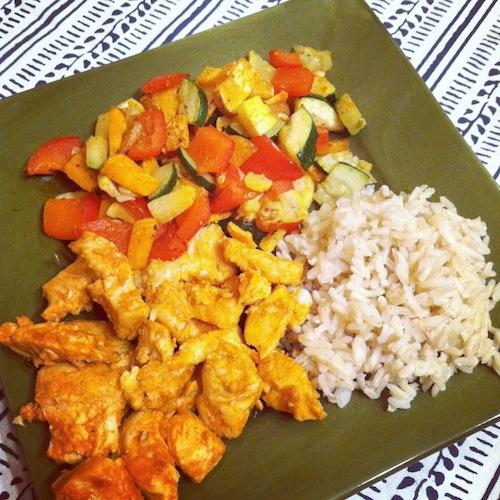 I served mined with roasted veggies and brown rice, but it was also be great on a salad or in a wrap!
Enjoy!
–Lindsay–
This post was sponsored by the National Dairy Council. The recipe and all thoughts and opinions are my own. 
LEARN HOW FOOD AFFECTS YOUR BODY.
Get my free Table Talk email series where I share bite-sized nutrition information about carbs, protein, and fat, plus bonus information about snacks and sugar!