Learn how to make a busy box for toddlers. These boxes are easy to customize and perfect for keeping toddlers occupied at a restaurant, on a plane, while mom is nursing and more!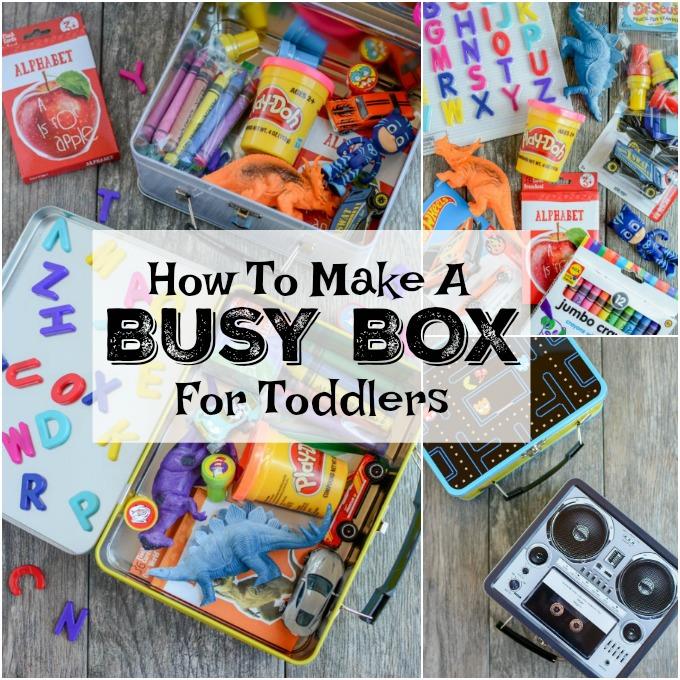 Hi friends!
I wanted to kick off the week today by sharing a fun little project I put together over the weekend! A few months ago while my parents were visiting, they took Squish out to lunch at a local restaurant and when they sat down, the waitress gave him a metal lunchbox. Inside was an assortment of toy cars and dinosaurs that proceeded to keep him occupied and in his seat for over an hour. If you have a two-year-old of your own, I'm sure you have no trouble relating to the fact that this is no easy feat.
After my parents told me about their experience, I immediately added it to my mental checklist to make Squish a box of his own. Clearly it wasn't at the top of the checklist since I just now got around to doing it…but nonetheless, it's done now and I'm super excited with how it turned out.
How To Make A Busy Box For Toddlers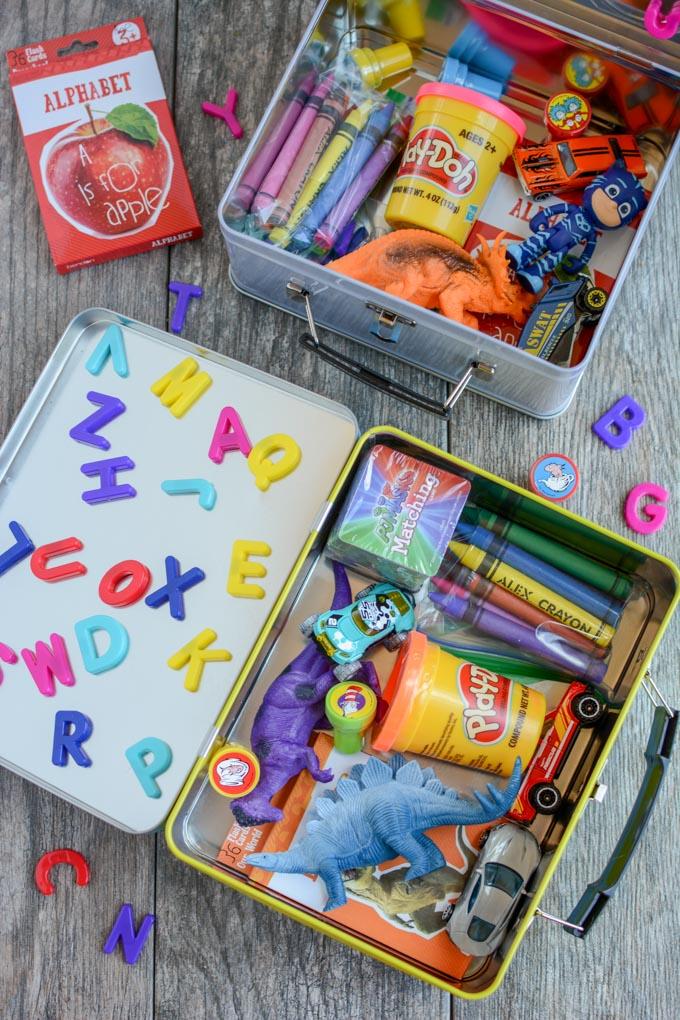 We typically eat out at least twice a week and Squish is, for the most part, pretty well behaved. However, for a while now we've been relying pretty heavily on him watching a couple shows on the PBS app on my phone. While I don't have a problem with that, I've noticed that lately tv shows aren't holding his attention like they used to and he's usually more interested in the random collection of cars, trains and playdough that I have in my purse.
So, I figured it would be the perfect time to make a few of these boxes. I made two so that hubby and I can each keep one in our respective cars.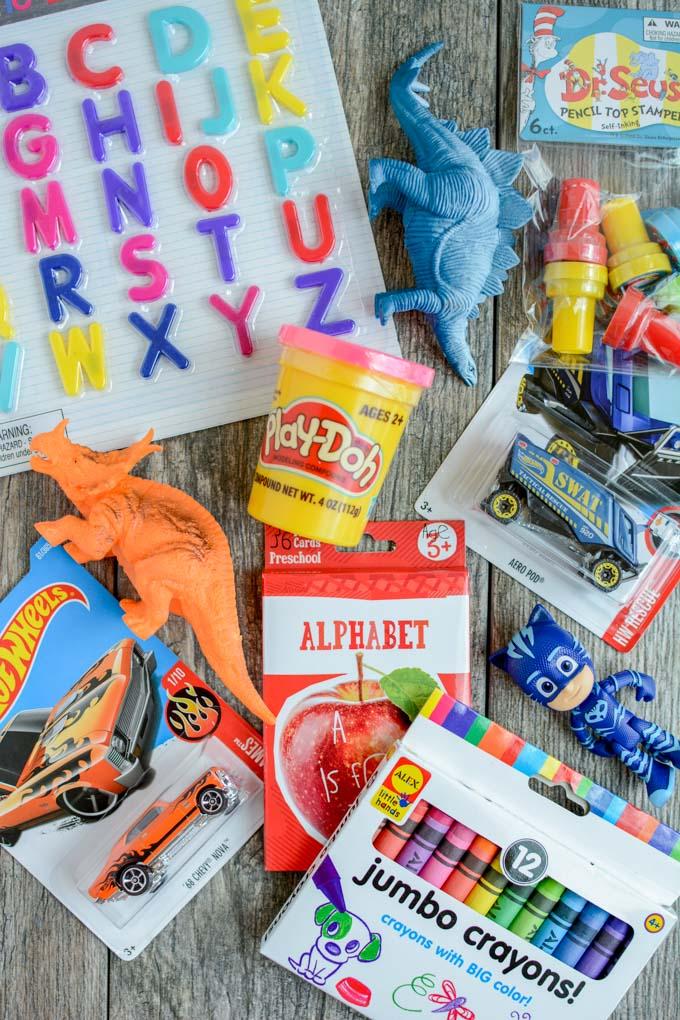 On Friday night, we headed to Target. While hubby supervised Squish as he ran up and down the aisles of the toy section like a madman, baby girl and I headed over to the dollar section. I grabbed an assortment of small items including crayons, stamps, magnetic letters and alphabet cards. Then we headed to the toy section where I added some $1 hot wheels, playdough and PJ Masks figurines to the cart as well. When I got home, I added a few other things from around the house including stickers, dinosaurs, trains, etc.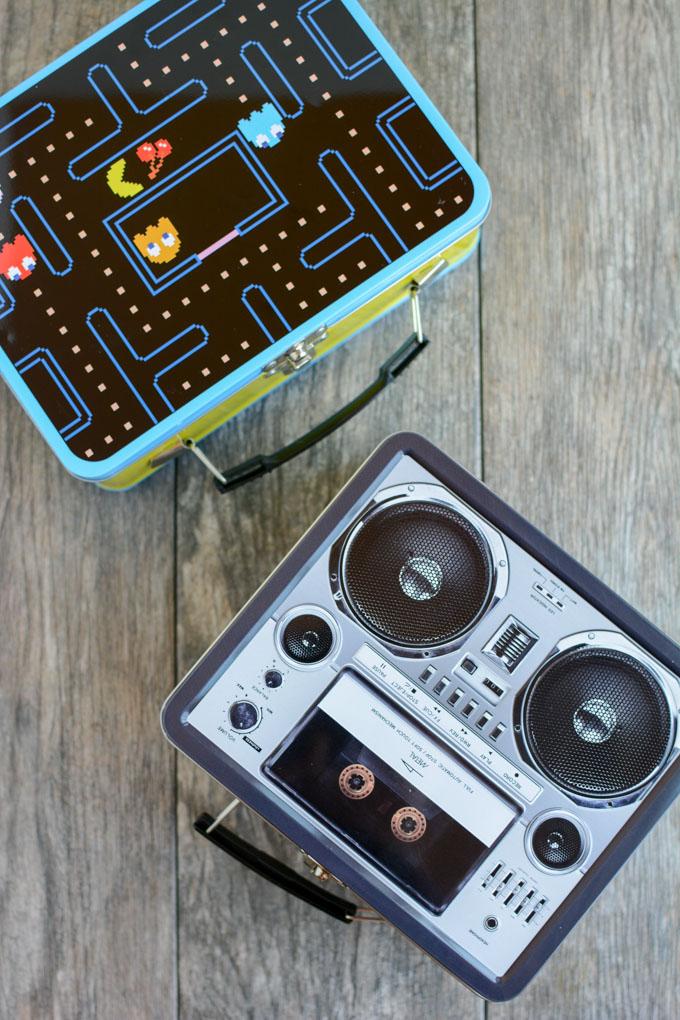 Hubby hopped on Amazon and ordered two metal lunchboxes. We chose this one and this one (aff links) but there were tons of fun options for $10-$12. I grabbed duplicates of most of the $1 items and ended up spending about $20 total on each box. (Maybe a little more because we splurged on a couple PJ Masks figurines that weren't in the dollar section.)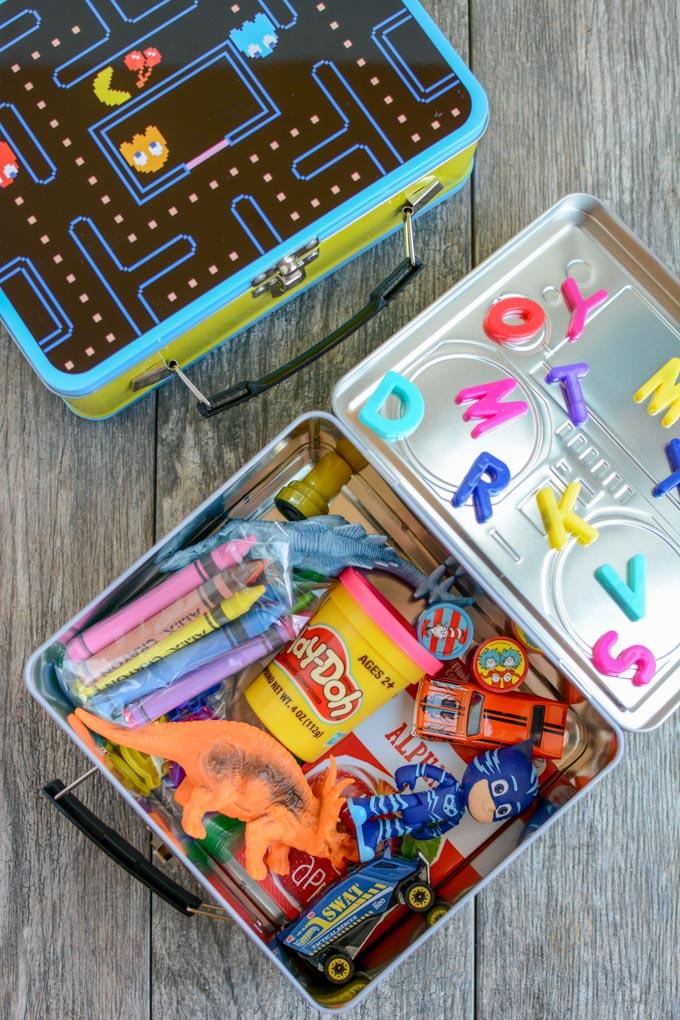 The thing I love about these boxes is that they're easy to customize. The ones I made are clearly geared towards things Squish is currently loving like cars, dinosaurs and PJ Masks but you could easily choose things your own child enjoys more. We'll be using ours mostly for restaurants but they'd also be great for plane rides, doctors appointments, etc. And if you have a pregnant mama friend with a toddler, put one together to help her keep them busy while she's constantly feeding a new baby!

[clickToTweet tweet="Need to keep an active toddler entertained? Build a busy box for restaurants, flights, etc!" quote="Need to keep an active toddler entertained? Build a busy box for restaurants, flights, etc!"]
If you make your own busy box, I'd love to see a picture of it and hear what you included! I'm planning to keep my eyes peeled for more stuff and rotate things in and out to keep it fresh and exciting!
Enjoy!
-Lindsay–
LEARN HOW FOOD AFFECTS YOUR BODY.
Get my free Table Talk email series where I share bite-sized nutrition information about carbs, protein, and fat, plus bonus information about snacks and sugar!