Remember about 8 weeks ago when I spent a morning preparing meals to freeze? Well they're still serving us well!
On Sunday I pulled a few slices of meatloaf out of the freezer and put them in the fridge to thaw. When I got home from work on Monday, I pulled the slices out and got to work.
Think meatball sub…but with meatloaf…and in sandwich form….
I started by putting the meatloaf slices in a hot pan to help warm them up, while at the same time giving them a nice crispy crust.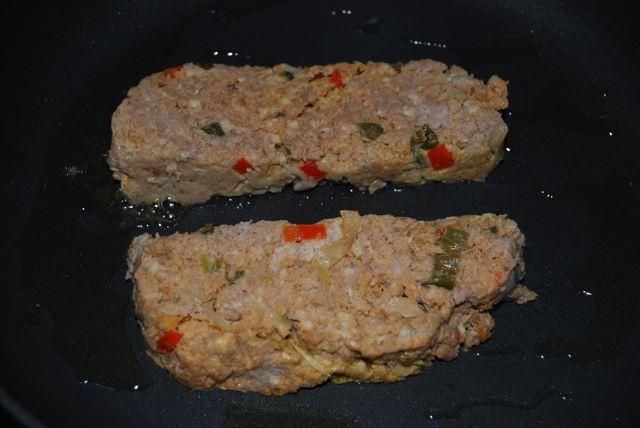 Then I toasted a couple of hamburger buns that I dug out of the pantry and topped one half with a slice of meatloaf.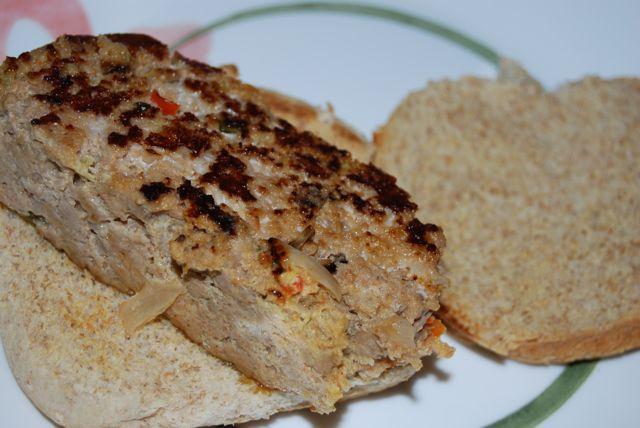 I added a little bit of spaghetti sauce and some mozzarella cheese and stuck them in the microwave to melt the cheese.
Ta-da! Meatloaf sandwiches. These are definitely the knife and fork kind of sandwich though, because the meatloaf slices are pretty thick and the spaghetti sauce makes the bun a bit soggy…but it's a nice contrast to the crispy crust on the meatloaf.
You can just ignore that green stuff in the background. That's bok choy, sauteed with some garlic and balsamic vinegar and WAAAAAAY too much red pepper. So much so that it was inedible. Whoops!!
Focus on the sandwich 🙂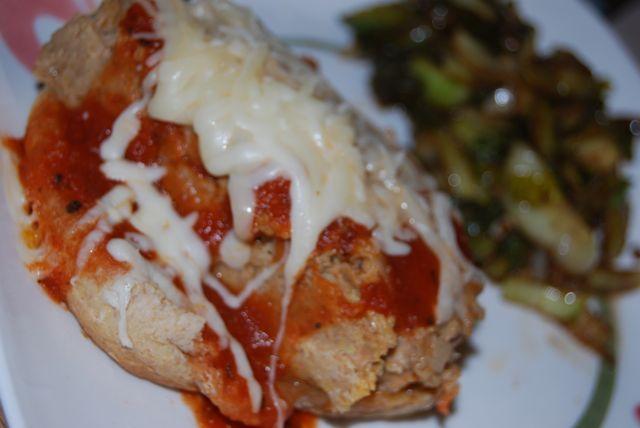 That's the good stuff.
Enjoy!
–Lindsay–
LEARN HOW FOOD AFFECTS YOUR BODY.
Get my free Table Talk email series where I share bite-sized nutrition information about carbs, protein, and fat, plus bonus information about snacks and sugar!