Learn how to make Date Paste (also known as date caramel) with just dates and water and use it to add natural sweetness and flavor to desserts and baked goods.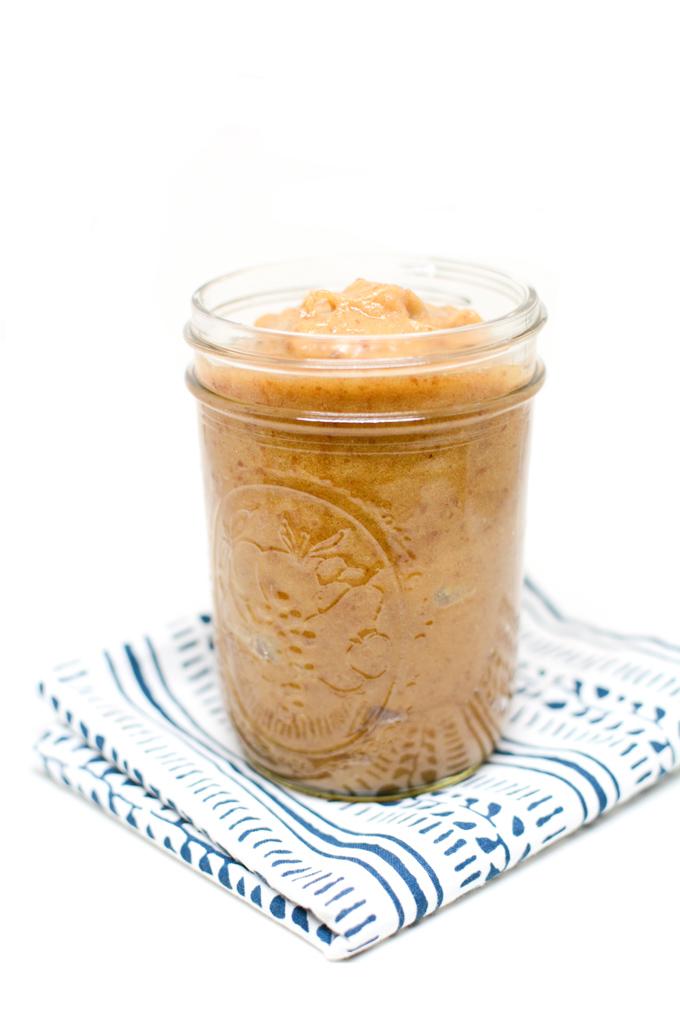 Hi Friends!
Just popping in with a quick tutorial for you guys in preparation for tomorrow's recipe. Have you heard of date paste? Or date caramel? It's literally just dates….but you soak them up overnight, blend them up and then you have this delicious paste that takes a whole lot like caramel sauce. To take things a step further, you could add a splash of vanilla or some sea salt for extra flavor.

I've been seeing people use date paste for a while now but had never tried it myself. This month's Recipe Redux challenge was to try a new ingredient, so even though dates aren't a new ingredient to me, using them like this- as a paste- makes them something new to me! If you're feeling adventurous, you can try replacing some of the sugar in your baked goods with some date paste to see if you like the taste. You could also add some to your smoothies or oatmeal, dip some fruit in it, use it as a sub for caramel in vegan desserts etc….PLUS it works really well in frozen chocolate desserts — just wait for tomorrow's post!
So here's how you make it:
Print
How To Make Date Paste
With just dates and water, you can make your own Date Paste (also know as date caramel) to add natural sweetness and flavor to desserts and baked goods.
dates- pitted and chopped
water
optional: vanilla, sea salt, cinnamon, etc
Instructions
Place pitted dates in a bowl and cover with water.
Let soak overnight.
Drain soaking liquid and reserve.
Place dates in a food processor or high powered blender.
Add reserved soaking liquid one Tbsp at a time until mixture reaches desired consistency.
Add additional flavorings if desired.
Store in the fridge- color will darken as it sits.
Notes
Quick soak option:
If you're in a pinch, you can soak the dates in hot water with a lid on for 20 minutes and then follow the directions above but after testing both methods, I think the overnight soak makes it just a little bit smoother and better
I usually do about 1.5 cups of dates at a time but you can make as much or as little as you want. Dates are a great natural sweetener and a good source of fiber, Vitamin A and Vitamin K, but also remember they're still calorie dense and a source of sugar so consume in moderation!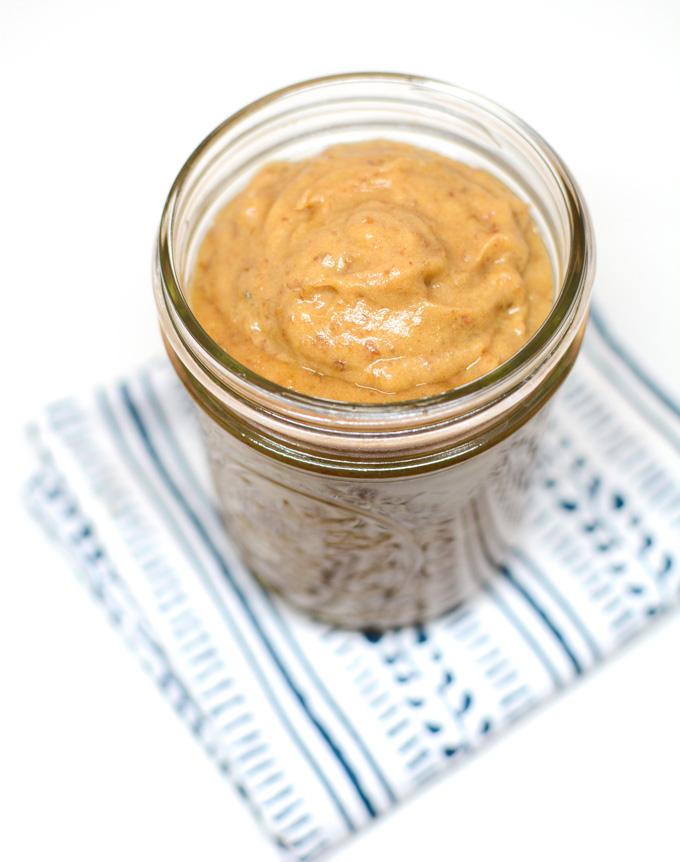 [Tweet "Make your own date paste to use in desserts, baked goods and more! via @leangrnbeanblog"]
Looking for ways to use your newly made date paste?
Enjoy!
–Lindsay–
LEARN HOW FOOD AFFECTS YOUR BODY.
Get my free Table Talk email series where I share bite-sized nutrition information about carbs, protein, and fat, plus bonus information about snacks and sugar!