Hi Friends!
Let's talk Kitchen Tips & Tricks shall we? I do a fair amount of cooking and have picked up some useful tidbits over the years. I also did some scouring of the internet to help jog my memory of some shortcuts I may have forgotten and I came up with a nice little list to share with you guys. Some of you may be familiar with most or all of these, but hopefully somebody will find a helpful hint in the list that will make their kitchen life a little easier!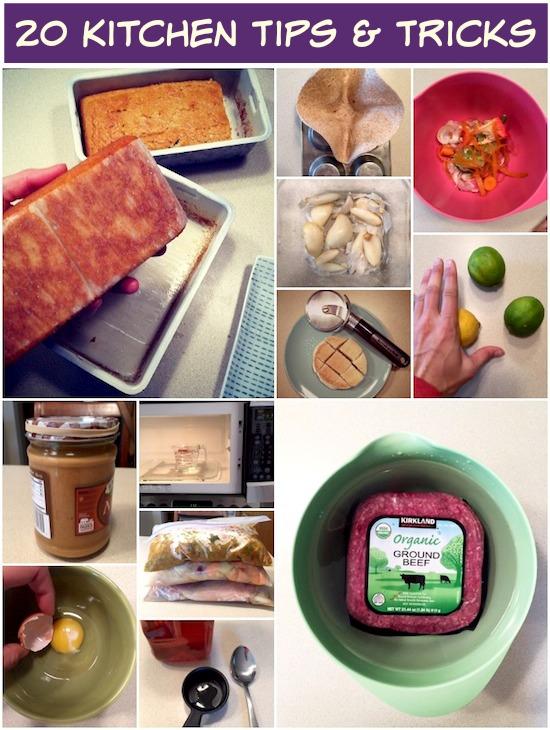 So here we go:

Want to quickly peel garlic?
Place the cloves in a bowl.
Cover with another bowl of the same size.
Shake vigorously!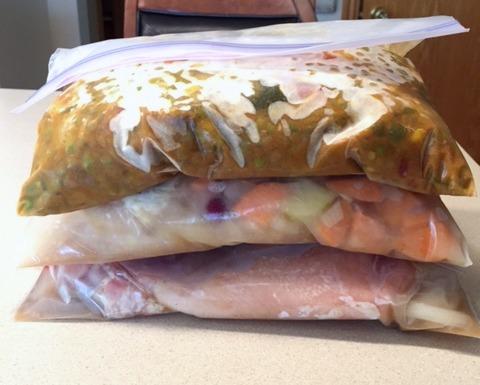 Want to save space in the freezer?
Store leftovers or freezer meals in Ziploc bags!
Stack & freeze flat.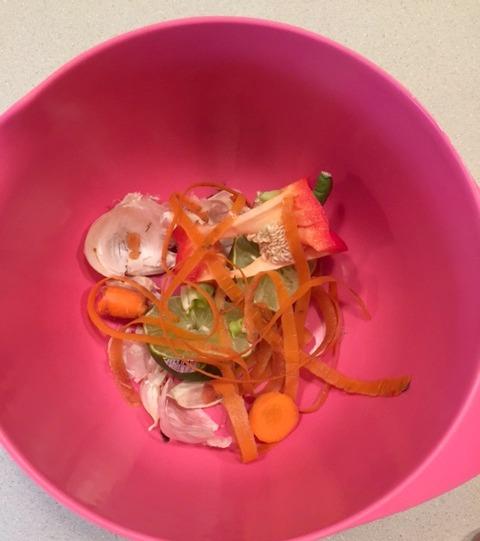 Doing a lot of food prep work?
Designate a garbage bowl for scraps.
Save yourself trips to the trash can.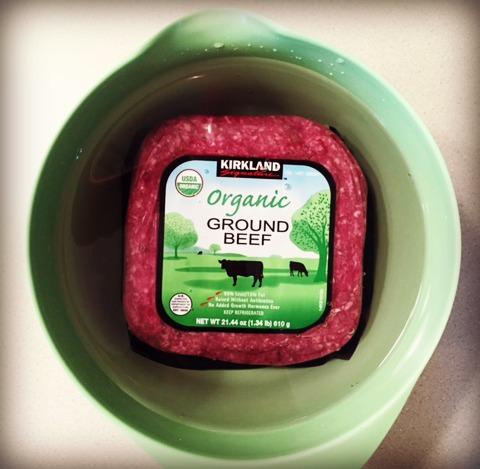 Need to thaw meat to use for dinner?
Place in a bowl of cool water for an hour or two.
Changing the water a few times to move things along.
————
Need to thinly slice meat?
Stick it in the freezer for an hour.
It's easier to slice when partially frozen.
————–
Making pulled chicken in the crockpot?
Cook.
Add to stand mixer.
Let mixer shred for you.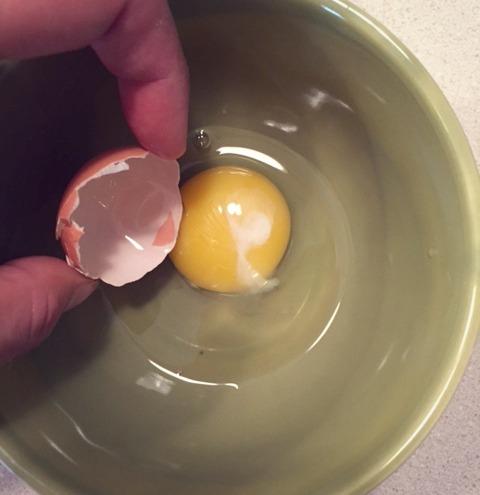 Drop an eggshell in the bowl?
Use another piece of eggshell to scoop it out.
————
Want to make hard boiled eggs that are easy to peel?
Add baking soda or vinegar to the water when boiling.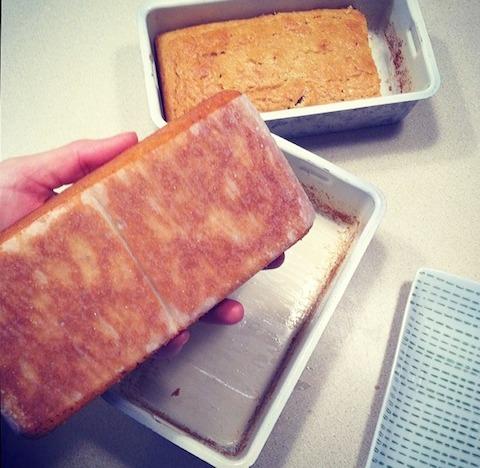 Breads & cookies sticking to pans?
Line them with parchment paper for easy removal.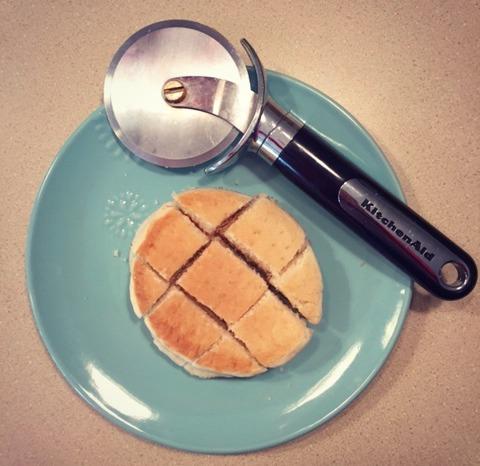 Need an easy method to cut things quickly?
Skip the knife & fork.
Use a pizza cutter for things like pancakes, spaghetti, etc.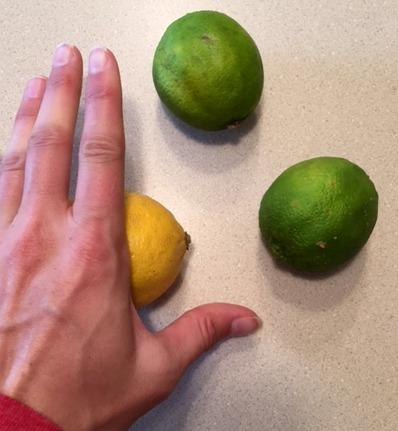 Want to get the maximum amount of juice from citrus?
Roll it around on the counter for a minute, or pop it in the microwave for 20 seconds.
Then cut and squeeze!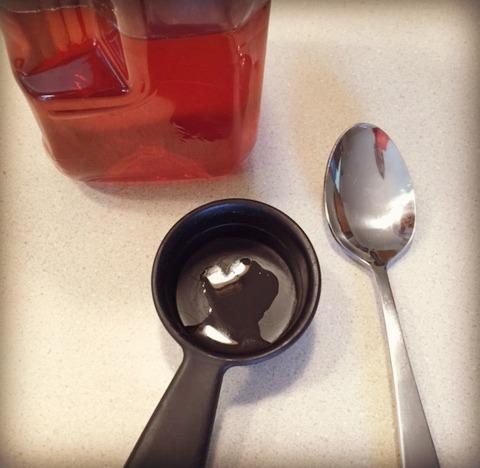 Measuring something sticky?
Spray or wipe your measuring cup with oil first.
Honey and peanut butter slide right out after measuring!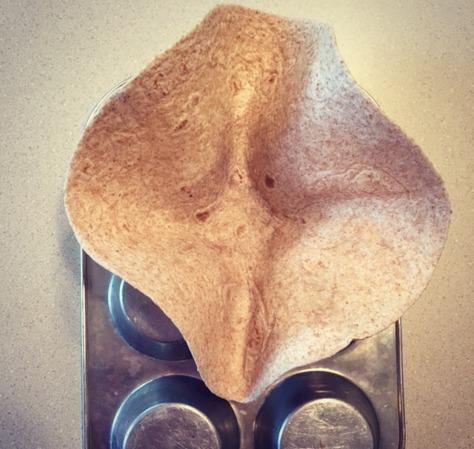 Want to make your own hard taco shells or taco bowls?
Drape tortillas through oven racks and bake for shells,
or use an upside down muffin tin to make bowls.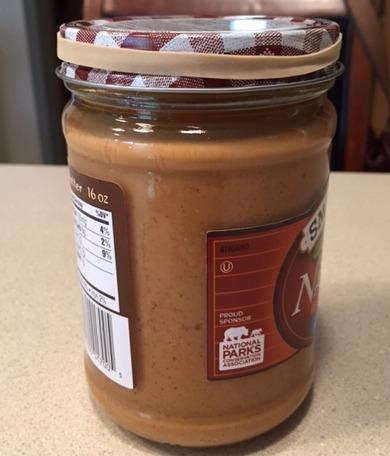 Can't get a jar open?
Put a rubber band around the lid, then twist!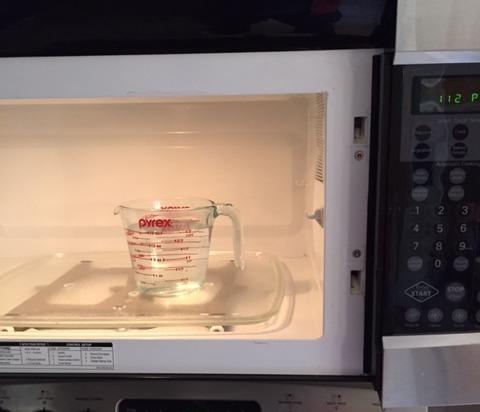 Dirty microwave?
Boil some water in it before cleaning.
The steam will help loosen everything up!
And a few more….
Want to aerate your wine? Pour it in the blender and give it a whirl!
Need ripe bananas but yours are still green or yellow? Bake them in the oven at 300 degrees for 20 minutes or so!
Want to know if an avocado is past its prime? Pull out the nub on the end. If it's green underneath, the inside is likely green. If it's brown, you'll likely find gross brown inside.
Are your cookies getting stale? Brown sugar getting hard? Add a piece of bread to the airtight container and they'll soften back up.
Let's chat:
What's your favorite kitchen tip or trick?
Enjoy!
–Lindsay–
LEARN HOW FOOD AFFECTS YOUR BODY.
Get my free Table Talk email series where I share bite-sized nutrition information about carbs, protein, and fat, plus bonus information about snacks and sugar!