Hi Friends!
It's that time of the month again…Foodie Penpals reveal day!
This month I really lucked out and got to receive my package from on of my blogging besties Maddy. She totally spoiled me and was even sweet enough to make sure I received my package before I left on my trip!
Let's check out what I got: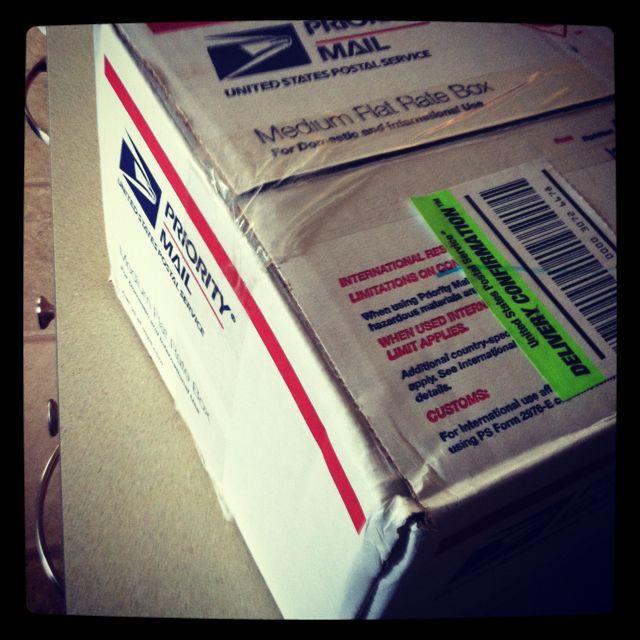 She wrapped everything up so nicely in pretty tissue paper.
i LOVED opening it 🙂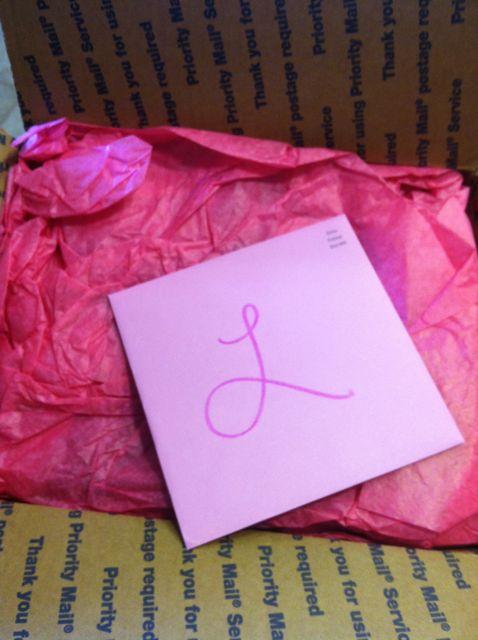 Inside, I found all sorts of goodies!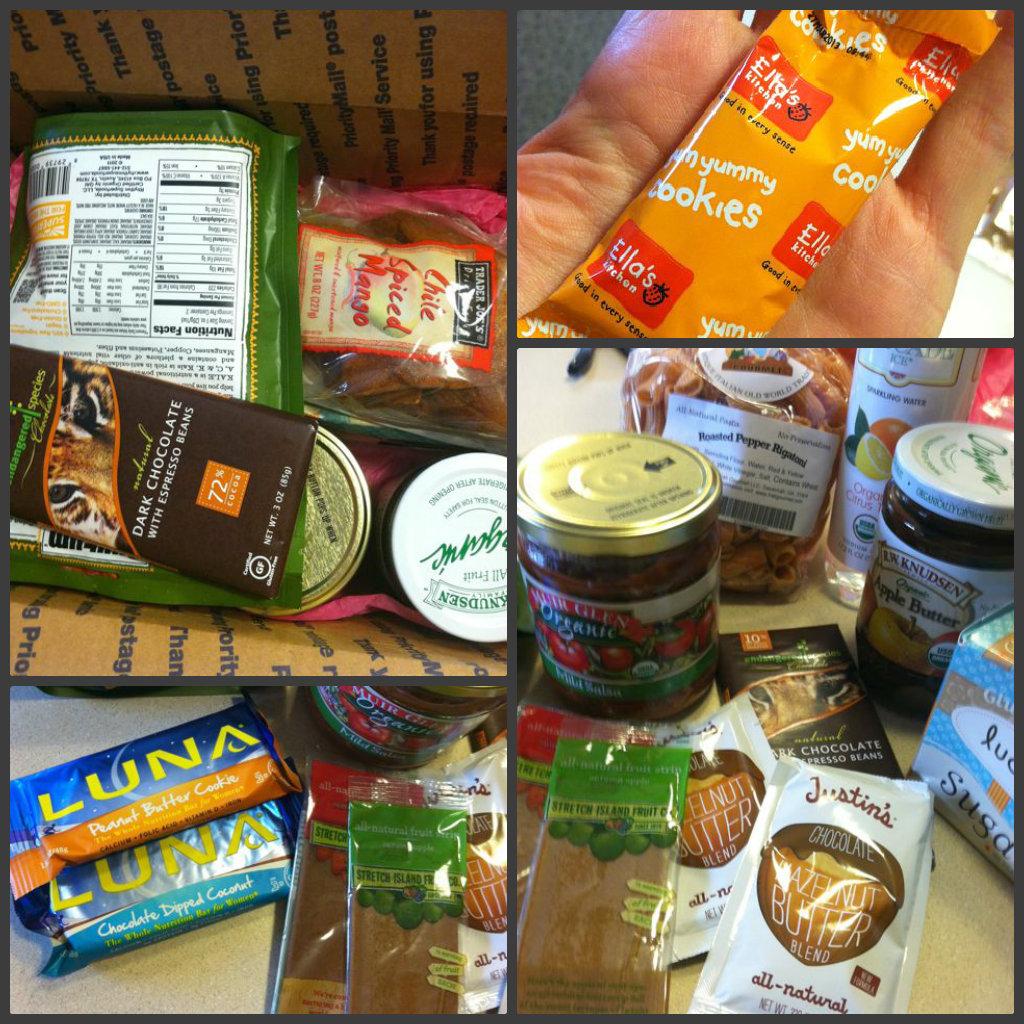 I loved that Maddy sent me some of her favorite things.
There was salsa that she likes to eat with her eggs,
apple butter that she likes on her toast,
fruit leathers and luna bars to stick in my purse for on the go snacks
and a few chocolate nut butter samples in a flavor I haven't tried yet!
And since no package is complete without some treats,
she sent me some cookies and dark chocolate…YUM!
There was also some flavored sparkling water and spicy kale chips.
Even baby Em sent me one of her favorite cookies!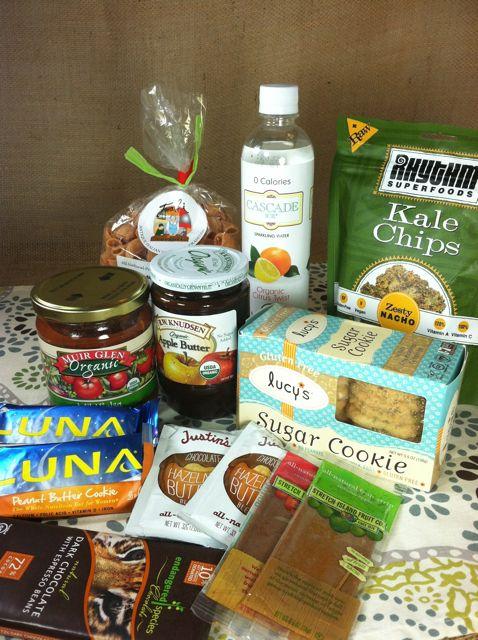 My favorite part was the red pepper pasta from her local farmer's market!!
I used it that night to make a pasta salad and it was DELICIOUS!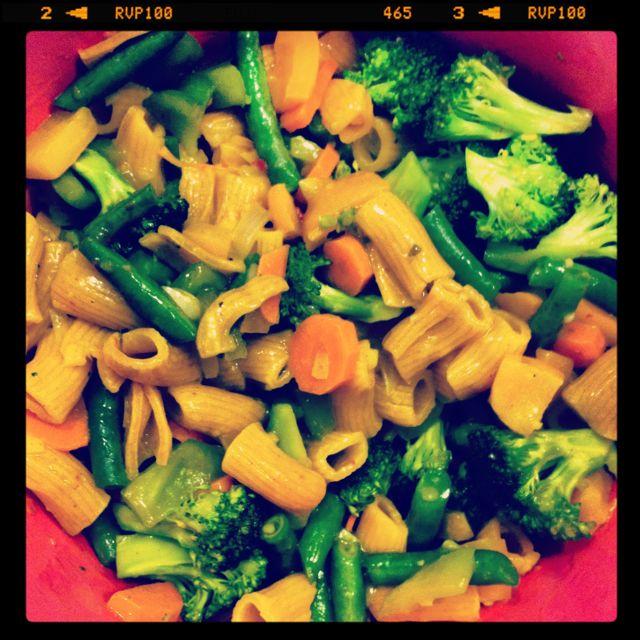 Huge thanks to Maddy for all my delicious treats!!
******************************
I sent my box this month to Jenny, who doesn't have a blog..but she wrote up a little guest post for me to share with you guys about what she received:
I considered myself pretty lucky when I found out I was paired with the blogger who was running this whole foodie trade.  And let me tell you, Lindsay delivered a great box! My box came and I was very excited to open it. When I picked it up, I noticed how heavy it was. The first thing I tried was the Love Grown Granola.  This granola was so delicious, crunchy, filling, and it was nice with a few roasted almonds.  I paired the granola all week on my Chobani yogurt for a quick work breakfast.  The next goodie I noticed was homemade gluten-free banana muffins. I thought it was a great idea that Lindsay added a home baked item. I will admit I was a little leery about the idea of gluten free and chick pea flour, but they were so flavorful and the texture was really great.  I really enjoyed them and it was nice to know they were healthy and I would never know they were made with chick pea flour.  The little packets of Justin's butter was a great snack; I added the almond butter to the loose bag of dry ingredients to make granola bars.  They were so yummy.  I always thought that making granola bars would be difficult, but these were so easy and very filling.
Lindsay also gave me a few different LU Bars and a mint Cliff Bar. They were great snacks, and I really enjoyed the Banana Foster flavor.  The other snack that I brought all week to work was the Nature Peanut butter cookies.  Lindsay said that one of her past pen pals gave them to her and that she loved them, and I agree! The last two items was the Jar of Frog Grass Salsa made in Ohio and the bag of Glazed pecans.  The salsa was so chunky and had a great spice to it, and the pecans were so great just the right amount of salty and sweet. Lindsay also gave me 5 popular food magazines that I have been reading by the pool. 🙂 This box was a great combo of sweet, salty, spicy, and healthy.  I cannot wait to participate again and continue to get to know more readers and bloggers.  Thanks again Lindsay for my box and creating this fun little trade.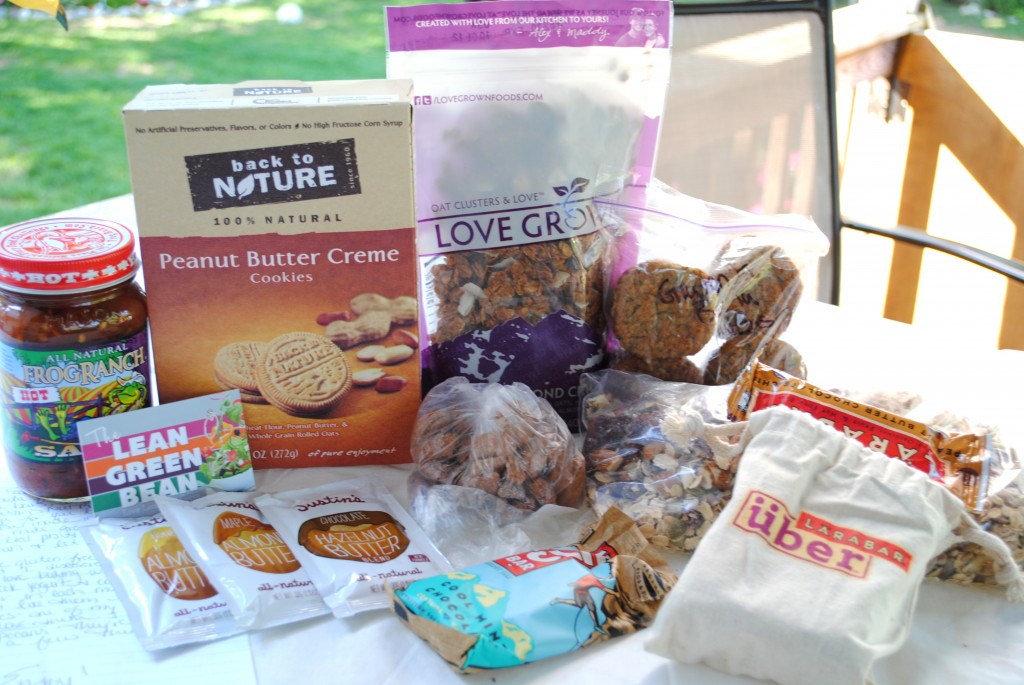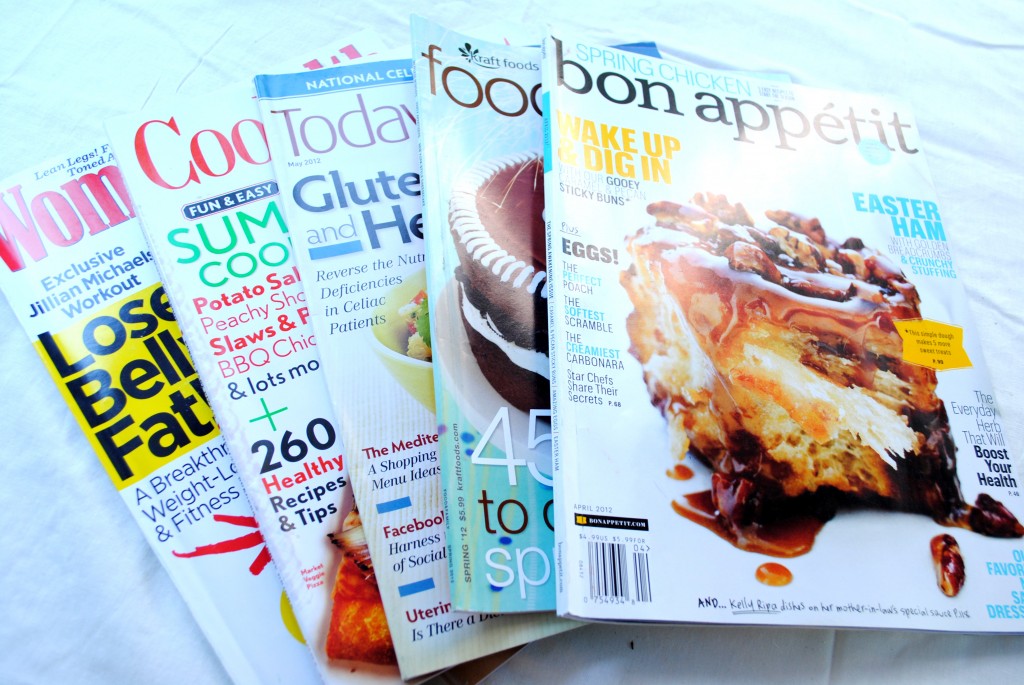 I was so happy to hear she enjoyed everything!!!
*****************************
And now it's time for some details about Foodie Penpals.  In case you're a new reader, here's a reminder of what the program is all about:
-On the 5th of every month, you will receive your penpal pairing via email. It will be your responsibility to contact your penpal and get their mailing address and any other information you might need like allergies or dietary restrictions.
-You will have until the 15th of the month to put your box of goodies in the mail. On the last day of the month, you will post about the goodies you received from your penpal!
-The boxes are to be filled with fun foodie things, local food items or even homemade treats! The spending limit is $15. The box must also include something written. This can be anything from a note explaining what's in the box, to a fun recipe…use your imagination!
-You are responsible for figuring out the best way to ship your items depending on their size and how fragile they are. (Don't forget about flat rate boxes!)
-Foodie Penpals is open to blog readers as well as bloggers. If you're a reader and you get paired with a blogger, you are to write a short guest post for your penpal to post on their blog about what you received. If two readers are paired together, neither needs to worry about writing a post for that month.
-Foodie Penplas is open to US & Canadian residents.  Please note, Canadian Residents will be paired with other Canadians only. We've determined things might get too slow and backed up if we're trying to send foods through customs across the border from US to Canada and vice versa.
If you're interested in participating for July, please CLICK HERE to fill out the participation form and read the terms and conditions.
You must submit your information by July 4th as pairings will be emailed on July 5th!
*If you're from somewhere besides the US, Canada or Europe and want to participate, send me an email and I'll see if we get enough interest this month!
********************************
Enjoy!
–Lindsay–
LEARN HOW FOOD AFFECTS YOUR BODY.
Get my free Table Talk email series where I share bite-sized nutrition information about carbs, protein, and fat, plus bonus information about snacks and sugar!