Hi Friends!
Time for another Foodie Penpals Reveal day!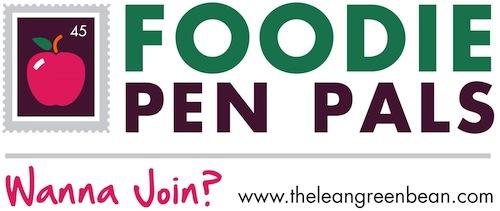 After taking a few months off myself, I rejoined this month and am so glad I did. I was matched with Lauren at From Everyday to Gourmet, an awesome foodie blogger from Texas. She sent me an amazing package and she seriously put my packaging skills to shame. Everything was wrapped up so nicely. I loved it!
Here's what I got: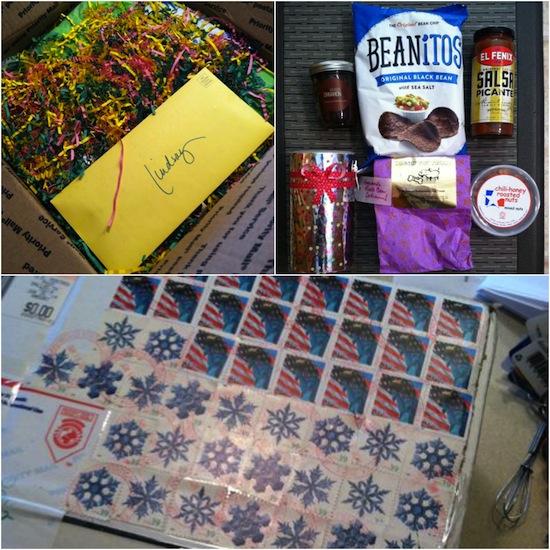 She told me not to laugh at all the stamps on the box, but I had to chuckle 🙂 Apparently she found a bunch of stamps she bought several years ago and is trying to use them up.
Let's take a closer look at the goodies: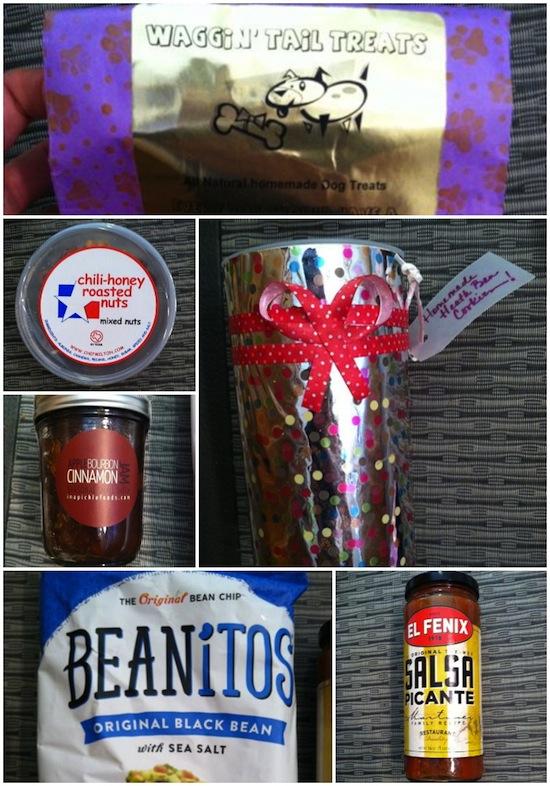 1. Treats for the boys
2. Flavored nuts! So delicious.
3. Apple Bourbon Cinnamon Jam – doesn't that name just leave you drooling?!
4. Homemade toffee cookies. OMG. So good. Inhaled them.
5. Beanitos – a fun change from regular chips
6. Salsa – always a hit in our house!
Thanks so much for the amazing package Lauren!
Here's some details about FPP in case you want to join in for July:
-On the 5th of every month, you will receive your penpal pairing via email. It will be your responsibility to contact your penpal and get their mailing address and any other information you might need like allergies or dietary restrictions.
-You will have until the 15th of the month to put your box of goodies in the mail. On the last day of the month, you will post about the goodies you received from your penpal! 
-The boxes are to be filled with fun foodie things, local food items or even homemade treats! The spending limit is $15. The box must also include something written. 
-Foodie Penpals is open to blog readers as well as bloggers. 
-Foodie Penplas is open to US, Canadian & European residents.  Please note, Canadian Residents will be paired with other Canadians only. Same with Europeans.  
If you're from the US or Canada and are in participating for March, please CLICK HERE to fill out the participation form and read the terms and conditions. 
You must submit your information by July 4th as pairings will be emailed on July 5th!
If you participated this month, link up below and go check out a few other posts to see what they got!
Enjoy!
–Lindsay–