Hi Friends!
It's time for another Foodie Penpals Reveal Day!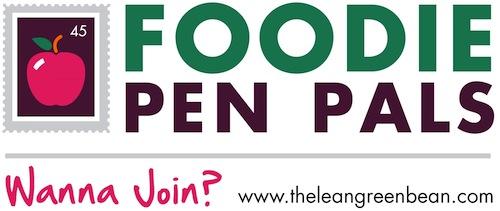 It's been a while- December FPP was for Charity-but we're back! This month I received my package from Debbie at Accidently Delish. She spoiled me with all sorts of goodies 🙂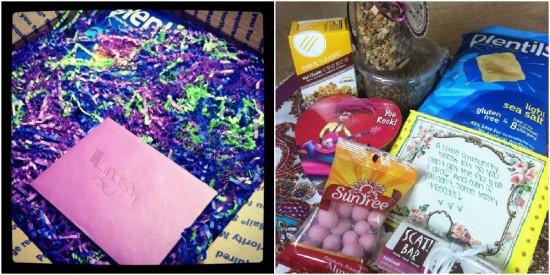 Let's take a closer look:
Highlight #1: Homemade Granola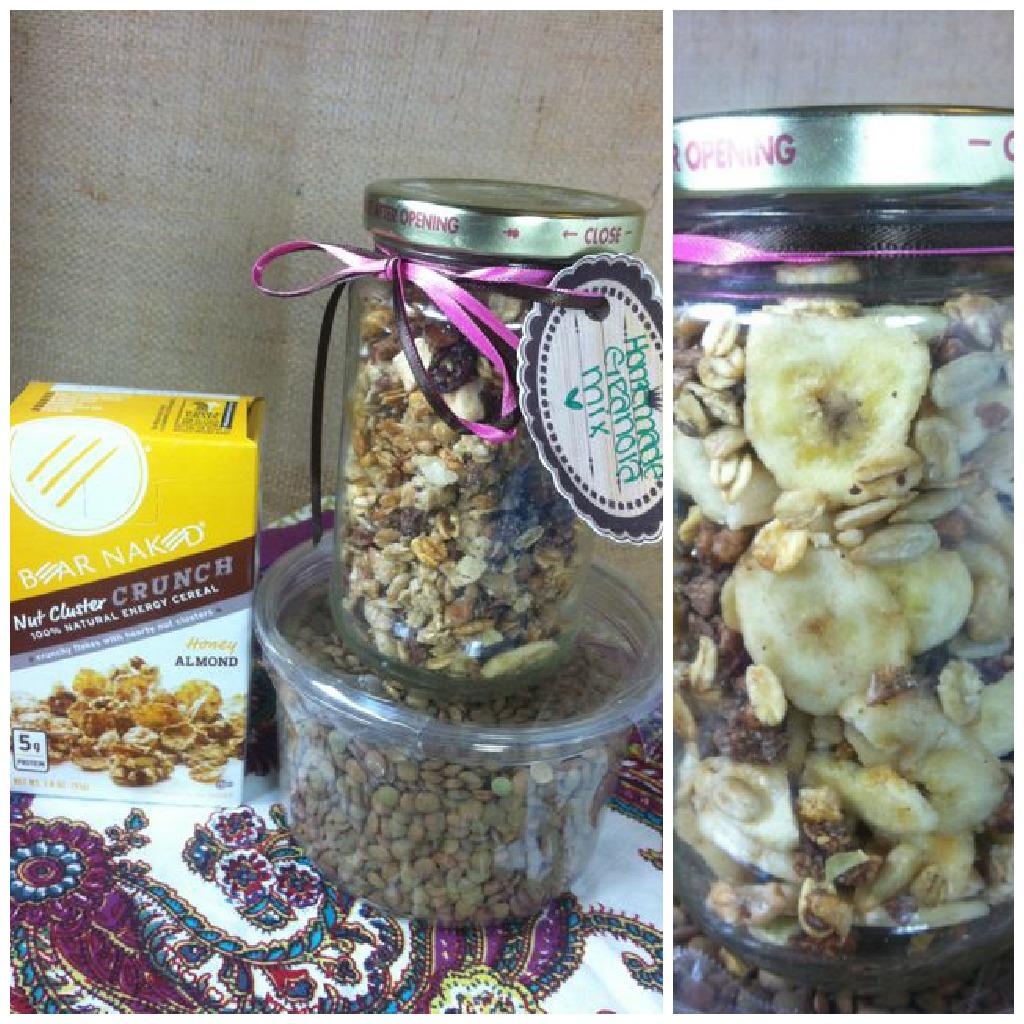 In addition to some lentils (she knows I am the lentil queen), and some store bought granola, Debbie sent me some homemade granola that is to-die-for. I don't know how she knew, but banana chips are my FAVORITE!! Look how many are in there!!! Happy girl.
Highlight #2: Lentil Chips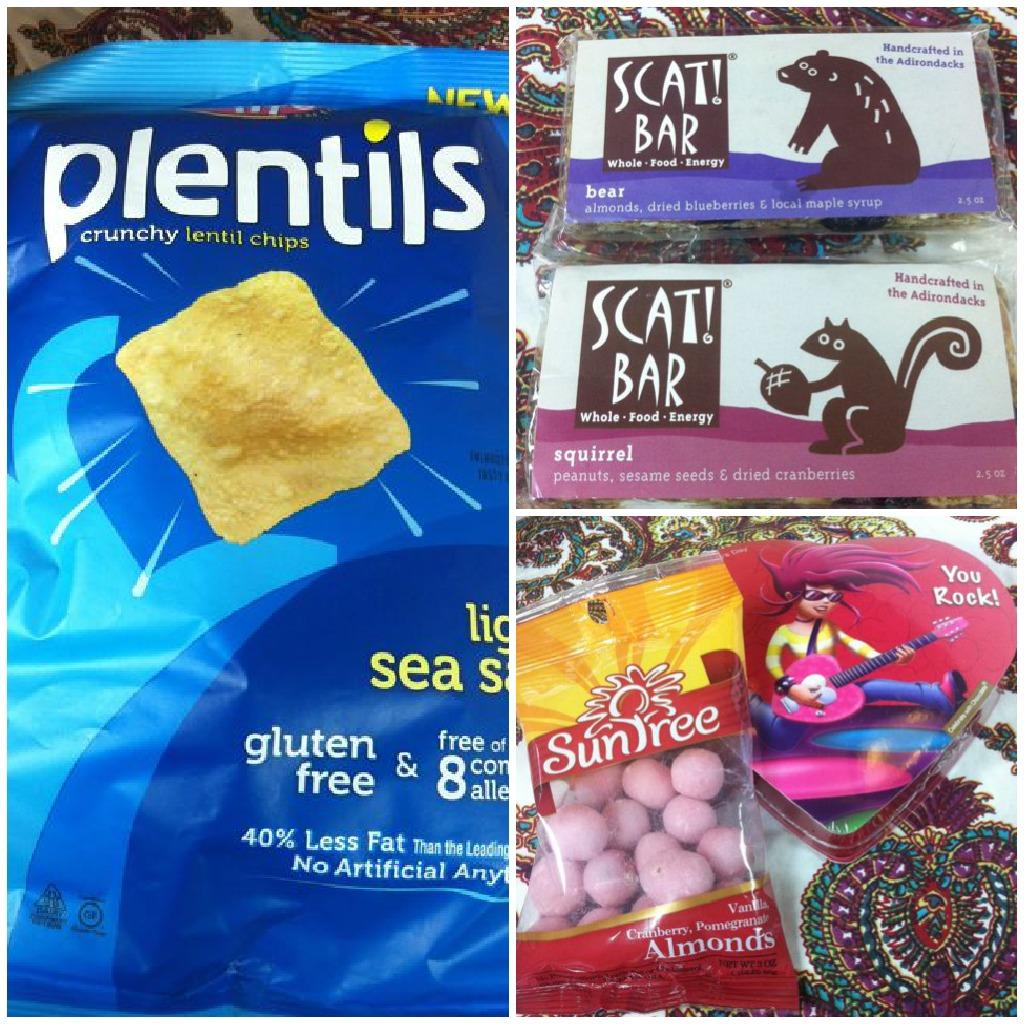 I've seen Plentils in the store before but never bought them for myself. They were a fun change from regular tortilla chips! Debbie also sent me some Scat bars, which I'd never tried, some Vanilla Cranberry Pomegranate Almonds (how good to THOSE sound?!) and a Valentine. LOVE!!
Highlight #3: Thoughtfulness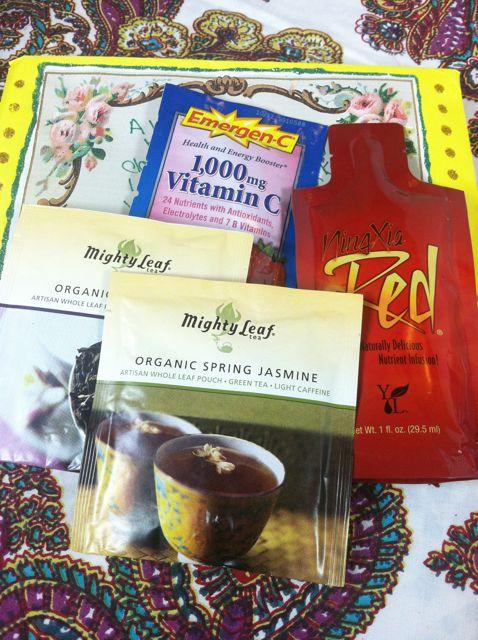 She sent me a sick pack, to help me fend off the winter germs and to help deal with them if I do get sick. Great idea!
Hands down best part of the package: Homemade Cookies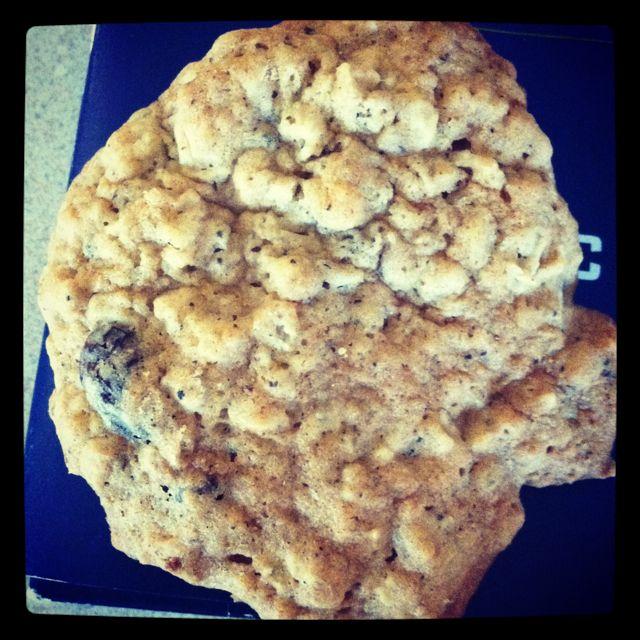 I tell all my penpals that I love homemade goodies and Debbie knocked it out of the park with these cookies. They're not pictured because I ate them all before I took pictures of the rest of the stuff. Seriously, so good. They were Chai Oatmeal Raisin Cookies…you can find the recipe on her blog HERE.
Amazing. Thanks so much Debbie for a wonderful package!!!
————————–
So, if you're new to the blog, you may be wondering what Foodie Penpals is all about. Here are the details:
On the 5th of every month, you will receive your penpal pairing via email. It will be your responsibility to contact your penpal and get their mailing address and any other information you might need like allergies or dietary restrictions.
You will have until the 15th of the month to put your box of goodies in the mail. On the last day of the month, you will post about the goodies you received from your penpal!
The boxes are to be filled with fun foodie things, local food items or even homemade treats! The spending limit is $15. The box must also include something written. This can be anything from a note explaining what's in the box, to a fun recipe…use your imagination!
You are responsible for figuring out the best way to ship your items depending on their size and how fragile they are. (Don't forget about flat rate boxes!)
Foodie Penpals is open to blog readers as well as bloggers. If you're a reader and you get paired with a blogger, you are to write a short guest post for your penpal to post on their blog about what you received. If two readers are paired together, neither needs to worry about writing a post for that month.
Foodie Penplas is open to US, Canadian & European residents. Please note, Canadian Residents will be paired with other Canadians only. Same with Europeans. We've determined things might get too slow and backed up if we're trying to send foods through customs across the border from US to Canada and vice versa.
If you're from the US or Canada and are in participating for November, please CLICK HERE to fill out the participation form and read the terms and conditions.
You must submit your information by February 4th as pairings will be emailed on February 5th!
*If you're from Europe, please CLICK HERE to signup.
————————
So…what are you waiting for?! Come join in the fun!
Enjoy!
–Lindsay–
LEARN HOW FOOD AFFECTS YOUR BODY.
Get my free Table Talk email series where I share bite-sized nutrition information about carbs, protein, and fat, plus bonus information about snacks and sugar!