Have summer fruit that's about to go bad? Learn how to make chia jam! It's low-sugar, easy to make and the perfect way to extend the life of your favorite fruits.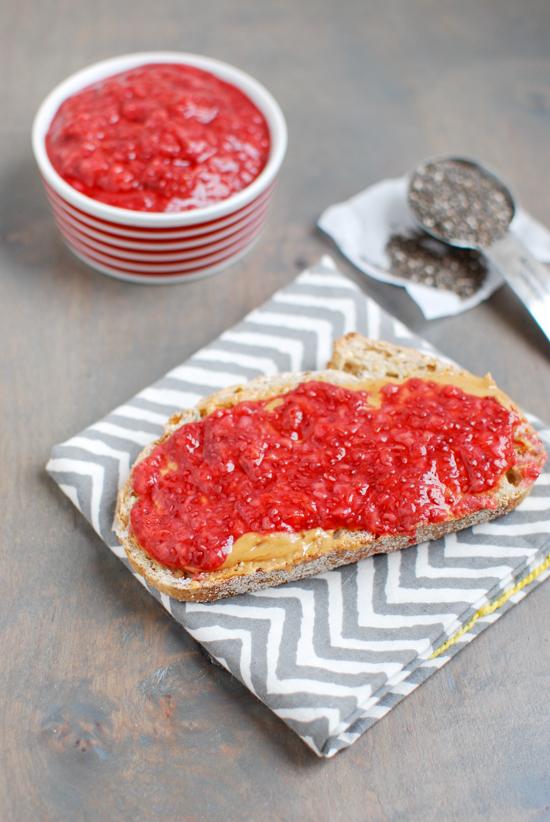 Hi Friends!
As promised I'm back with another super easy recipe for you today. This is actually more of a tutorial than a recipe. I've written about my love for chia jam before, but never actually posted a recipe for it.
Here's the thing. Summer is the perfect time to jump on the chia jam train. Fresh fruit is everywhere and if you're anything like me, you're probably guilty of occasionally buy more than you can eat. Chia jam is the perfect solution! It's super simple to make, can be made with a variety of fruit, requires just two ingredients (fruit & chia seeds) and extra ripe fruit is perfect for it because you're going to mash it all up anyways and ripe fruit = extra natural sweetness!

Here are your directions: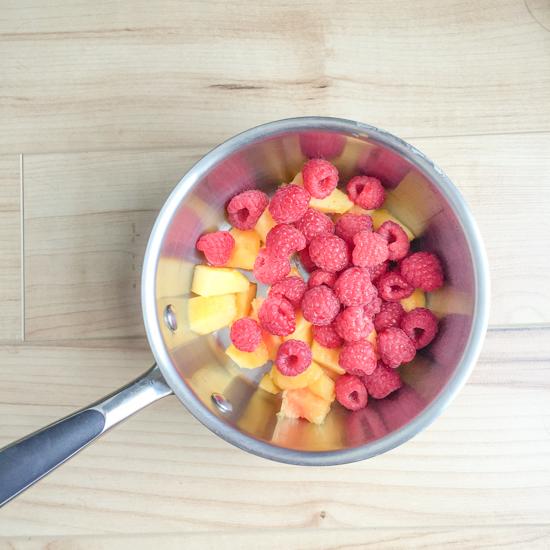 1) Put 2 cups of fruit in a small saucepan. I used nectarines (peeled and chopped) and raspberries.
2) Heat the pan on the stove. As the fruit starts to heat up, use a fork or spatula to mash it up until no chunks remain.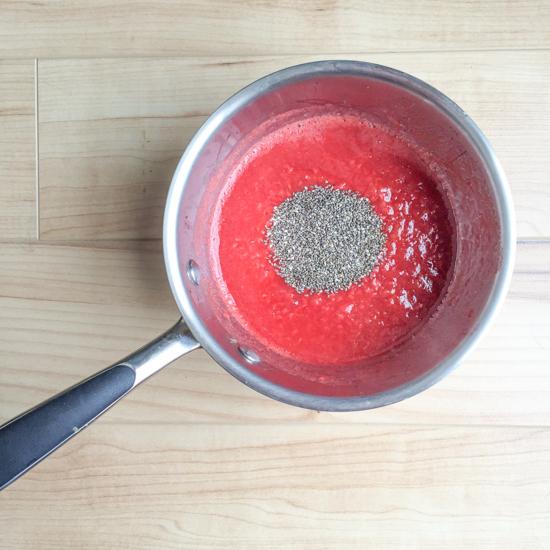 3) Add 1.5 Tablespoons of chia seeds and stir to combine. Taste for sweetness (if you really think it's necessary you can add a little maple syrup or honey for extra sweetness but if you're using ripe fruit it will probably be sweet enough all on its own)
4) Transfer to a glass container (makes about a cup), let cool and store in the fridge for about a week. The chia seeds will help it thicken up as it cools.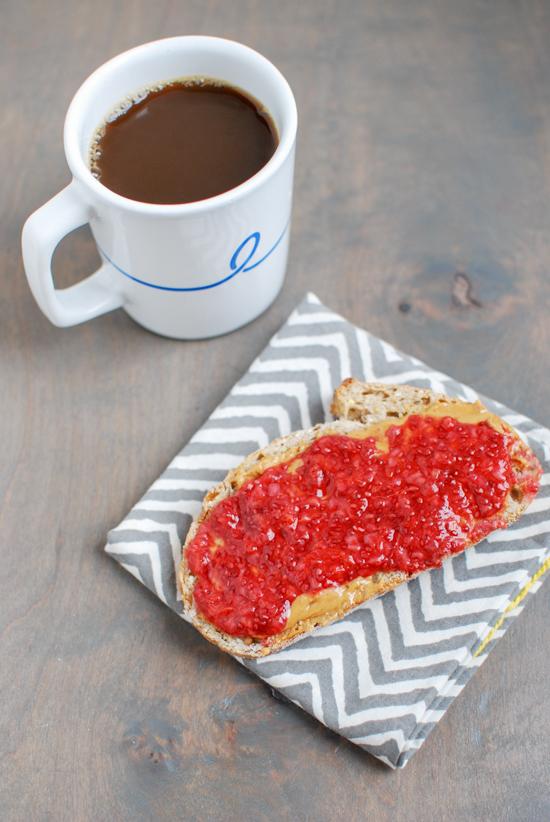 Use your imagination to enjoy your chia jam! Put it on toast (pictured here with some Maple Cinnamon Sunflower Seed Butter). Use it as a pancake or waffle topping. Swirl some into your yogurt or ice cream. You get the idea!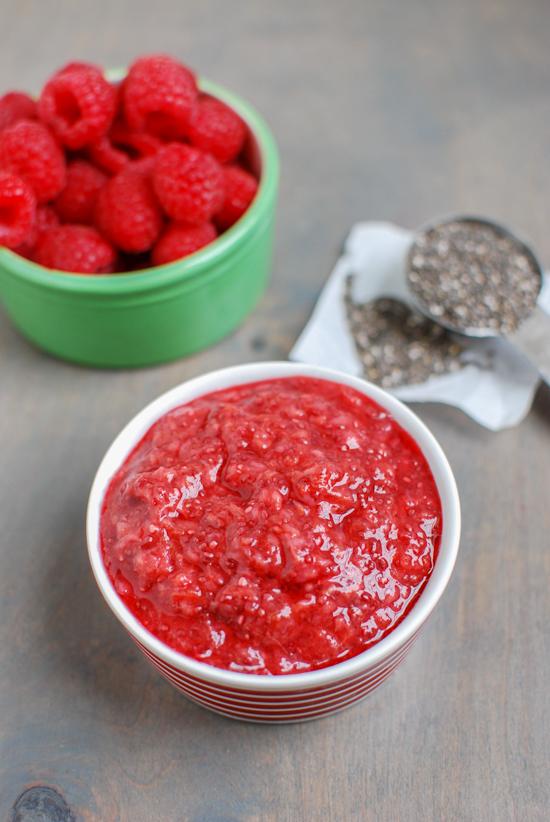 [Tweet "Learn how to turn your fav summer fruits into Chia Jam via @leangrnbeanblog!"]
Enjoy!
–Lindsay–
LEARN HOW FOOD AFFECTS YOUR BODY.
Get my free Table Talk email series where I share bite-sized nutrition information about carbs, protein, and fat, plus bonus information about snacks and sugar!