This Honey Mustard Pork Tenderloin is made with a simple marinade that adds tons of flavor! Perfect for a quick, healthy dinner.
This post was sponsored by French's Yellow Mustard. I was compensated for my time. All thoughts and opinions are 100% my own.
Hi Friends!
I feel like there are two kinds of people in this world- those who love all condiments and use them regularly and those who tend to focus more on the food and less on what goes on top. For most of my life, I've fallen into category number two. Growing up I ate my hot dogs plain, didn't need anything to dip my fries into, hated having anything smeared on the bun of my sandwich, etc. It's only been in the past few years that I've come to appreciate what a good condiment can add to a meal.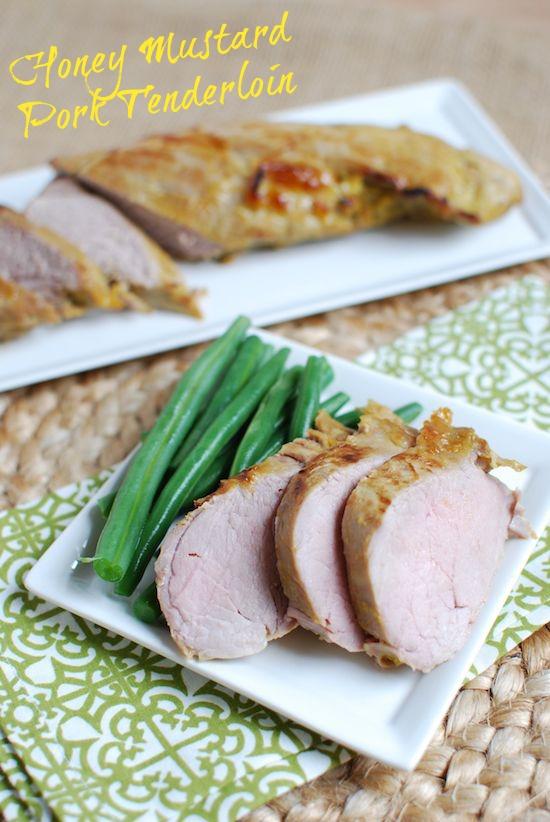 The problem I have with a lot of condiments, however, is that many are loaded with unhealthy and unnecessary ingredients like salt and sugar. I prefer homemade versions of most condiments for this reason. But, when French's reached out to me about creating a recipe using their #naturallyamazing mustard, all it took was a quick check of the ingredients to get me on board.
Here are the ingredients in their Classic Yellow Mustard:
Distilled vinegar, water, no. 1 grade mustard seed, salt, tumeric, paprika, spice, natural flavors and garlic powder.
That's an ingredient list I can get on board with! Mustard is great year round, but it's especially great for adding flavor to summer foods. With all the grilling we've been doing, I can think of tons of dishes I'll be adding mustard to in the future for a pop of flavor!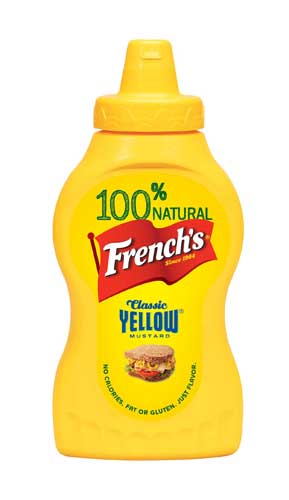 Plus, my hubby loves mustard and it's not something I do a lot of cooking with, so I thought it would be a fun challenge to create a recipe using it! Hubby and I have been talking a lot this summer about how we need to start marinating our meats before we cook them for some added flavor and that got me thinking about using mustard in a marinade!
I developed this marinade to use on pork tenderloin and it turned out really well!
Here's the recipe:
Print
Honey Mustard Pork Tenderloin
A simple, flavorful marinade to use on pork or chicken prior to roasting or grilling.
1/4 cup

olive oil

1/4 cup

honey

1/4 cup

French's Classic Yellow Mustard

2

cloves garlic, minced

1 Tablespoon

worchestershire sauce
Juice from

one

lemon

2

pounds pork tenderloin
Instructions
Combine first six ingredients in a large ziploc bag.
Add pork tenderloin and squeeze to remove excess air from the bag.
Marinate pork at least 4 hours or overnight, turning the bag occasionally to ensure all meat is coated in the marinade.
When ready to cook either 1) remove pork from bag and cook on the grill or 2) remove pork from bag and sear on all sides in a hot pan, then transfer to a baking sheet and bake at 400 degrees for 20 minutes or until pork reaches a temperature of at least 145 degrees.
We're both big fans of this recipe. It made the meat super tender and added a wonderful flavor to the pork, which is something we usually eat pretty plain.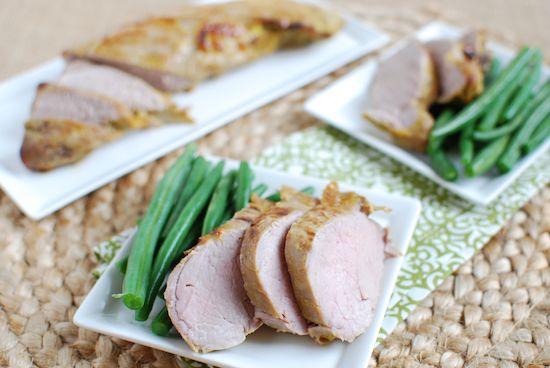 Plus it was delicious with some crunchy summer green beans! I cooked this one in the oven but it would also be super easy to do on the grill.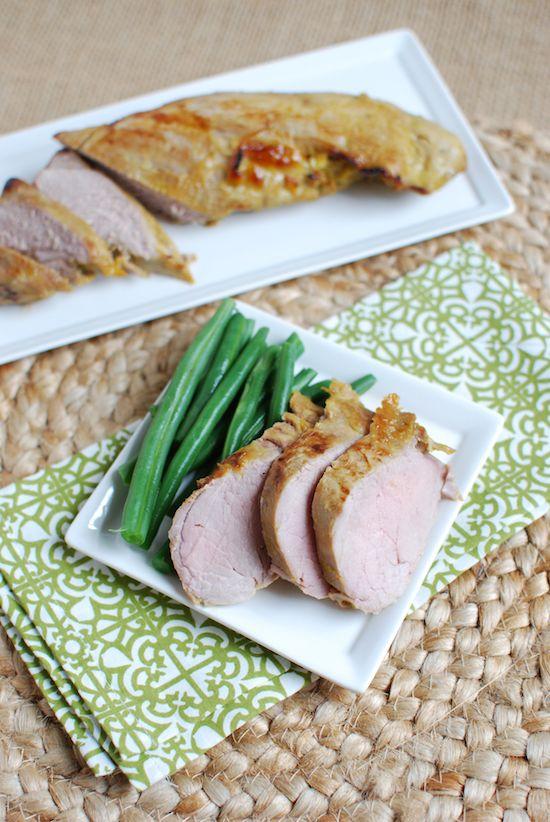 Oh, and one more thing before I go. I know how many of us are Pinterest fans so good news!  French's is on Pinterest!
Follow French's for delicious summer recipes, backyard BBQ ideas, kitchen hacks, cooking tips and all things mustard.
Let's chat:
What's your favorite way to use mustard?!
Enjoy!
–Lindsay–
LEARN HOW FOOD AFFECTS YOUR BODY.
Get my free Table Talk email series where I share bite-sized nutrition information about carbs, protein, and fat, plus bonus information about snacks and sugar!