Last week I got an email from a reader (Hi Erica!!!) about homemade lean pockets. These have been on my to-make list pretty much since I started this blog and I've just never gotten around to making them.
I considered this to be the perfect opportunity!
Best of all, they're super easy. I decided to use my go-to whole wheat pizza dough recipe for the crust. It's not 100% whole wheat, but it's 2/3rds…which is pretty good in my book.
The timing on this was also perfect because it gave me the opportunity to try the grilled thick crust pizza I have been pondering.
I made a big batch of dough using this recipe:
Homemade Lean Pockets
Keywords: bake sandwich entree healthy vegetarian black beans vegetables
Ingredients (6 pockets)
1 1/2 c warm water
2 1/4 tsp yeast
1 tsp salt
2 c white whole wheat flour
1 c AP flour
diced veggies, meat, cheese, beans for filling
Instructions
1. Put the water in a big bowl and stir in the yeast and salt.
2. Add the flour and stir until combined. No kneading required.
3. Cover the bowl and let rise in a warm place for 1 hour.
4. Divide dough into six portions. Roll each piece out into a rectangle.
5. Top with desired fillings and fold the sides in, pinching to create tight seams.
6. Place seam side down on a baking sheet, cut two slits in the top of each pocket and bake at 425 degrees for about 25 minutes.
*Note:
You can leave the dough in a covered bowl in the fridge for a week or so if you're not ready to use it right away!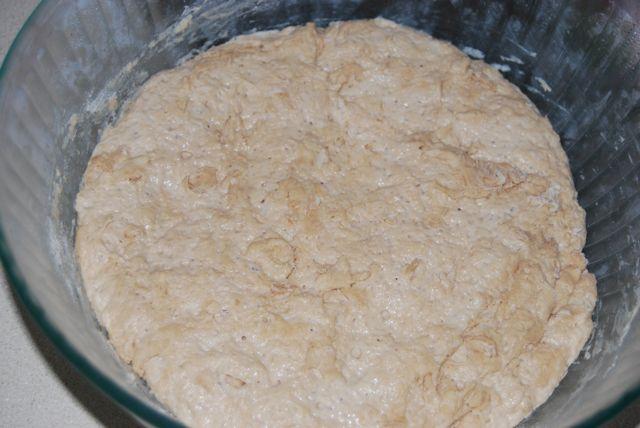 Anyways, since I was just testing out this whole lean pockets idea, I only made one. You'll have to excuse the horrible pictures. Next time I won't try to photograph white dough on a white counter.
Moving on….I decided to make a mexican themed lean pocket for the hubby's lunch. I broke off a piece of dough about the size of a baseball and rolled it out pretty thin on the counter. I knew it might puff up while baking and I didn't want this to be all crust and no filling. You'll want to roll the dough into a roughly rectangular shape.
Then I chopped up 1/2 a leftover chicken breast and placed it down the middle of the dough. I added some onion, green pepper and black beans and topped everything off with half a slice of reduced fat pepper jack cheese. Then I folded both edges of the dough towards the middle and pinched the seams together tightly. I did the same thing with the ends. I flipped the pocket over and placed it seem side down on a silpat covered baking sheet.
To avoid a lean pocket explosion in my oven, I cut two small holes in the top to let steam escape and baked the pocket at 425 degrees for about 25 minutes.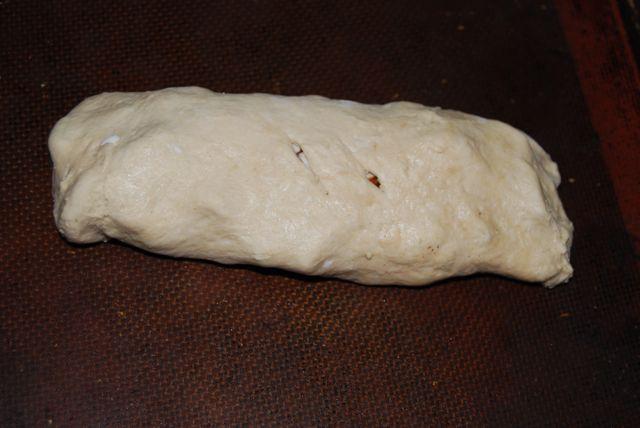 The hubby inhaled his lean pocket and promptly asked where his next one was! I consider that a success.
The cheese stayed inside…probably because I used a healthy amount! And the bottom browned but didn't burn.
Even though I only made one of these, you could easily make a big batch and store them in the fridge for a few days, or even freeze some and thaw them out later. To pack them in a lunch box, let them cool all the way, then wrap in foil or saran wrap and place in a ziploc bag. Remove the wrapping and heat in the microwave when ready to eat!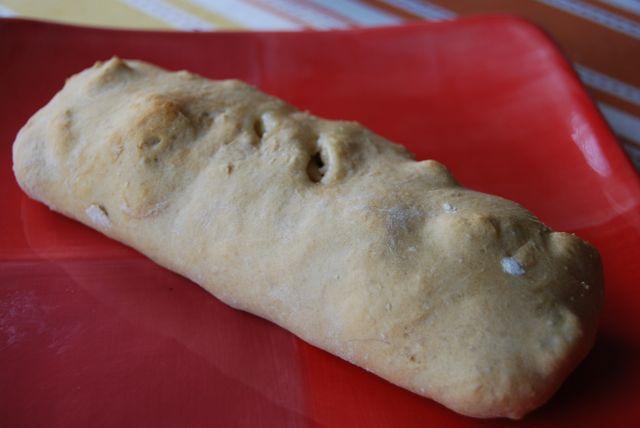 The filling possibilities are endless! Just make sure to add lots of veggies and don't go overboard with the cheeses and sauces!
Enjoy!
–Lindsay–
LEARN HOW FOOD AFFECTS YOUR BODY.
Get my free Table Talk email series where I share bite-sized nutrition information about carbs, protein, and fat, plus bonus information about snacks and sugar!