Last week, I finished up my classes for Spring Quarter! To celebrate, the hubby grilled a delicious dinner for me 🙂
I wasn't home to take pictures, but he did remember to snap a few of his own!
He grilled stuffed mushrooms, potatoes, meatloaf and flatbread pizzas! We recently acquired a second little grill and it's perfect for veggies 🙂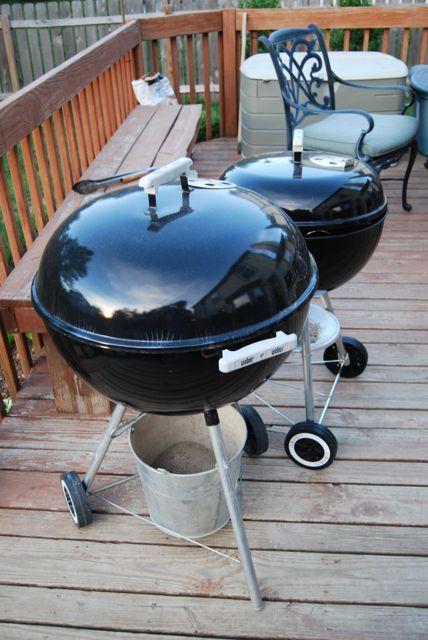 Check out this setup the hubby had going on:
Clearly these two characters were a big help!
Everything was delicious and we enjoyed the leftovers for lunch the next day. Then we decided to recreate the pizzas for dinner the following night!
Flatout wraps are the best for making pizzas! We made some with tomato sauce and some with garlic and olive oil and it couldn't be easier! First get your toppings ready:
Then hopefully it won't start pouring down rain for you like it did for us!
The key is indirect heat on the grill! Move the charcoal to either side, leaving room in the middle.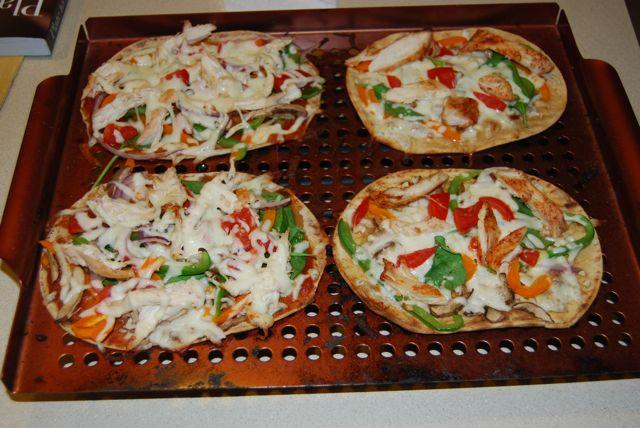 The bottom crisps up nicely and the cheese melts but nothing burns.
Our next challenge is thick crust pizza on the grill! Have you ever done it? Any tips??
Enjoy!
–Lindsay–
LEARN HOW FOOD AFFECTS YOUR BODY.
Get my free Table Talk email series where I share bite-sized nutrition information about carbs, protein, and fat, plus bonus information about snacks and sugar!