Three tips for assembling Healthy Packable Lunches For Kids that are quick and satisfying to help fuel kids through their busy afternoons!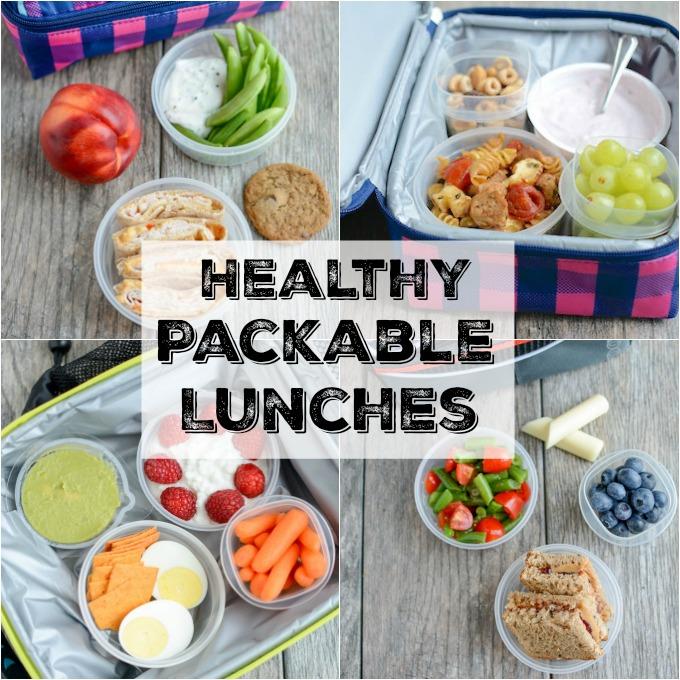 Thanks to Igloo for sponsoring this post.
Hi Friends!
Let's talk about lunch. Although I'm lucky enough to work from home so I don't yet need to worry about packing Squish's lunch, I know a lot of you out there have to frequently pack lunch for your kiddos. Today I teamed up with Igloo to share a few tips about building a healthy lunchbox and doing it in style!
I remember taking a huge amount of pride in my lunchbox as a kid. Picking out a new one was always a very serious occasion because I wanted to find the perfect one to show off to all my friends. In fact, several of my childhood lunchboxes were Igloo brand! No surprise since they've been around for 69 years and are still the number one cooler brand and are known for their high quality, durable lunchboxes!
This year, as an adult (but still a  kid at heart), I was excited to browse all their options. They have so many bright colors, patterns, and shapes that are fun and stylish! Plus I was excited to learn that all of their lunch boxes are PVC & BPA free, water resistant and contain a thick antimicrobial, puncture-resistant liner that's easy to wipe clean!

After a bit of browsing, I selected a few to try out! I chose the:
Once they arrived, I set about filling them with healthy food options! Squish may not be in school, but there are definitely busy days when we're not home to eat lunch. Last week we needed to be at the gym for a while in the morning so I packed us each a lunch. I was impressed with how much stuff I could fit in and how cool they kept everything.
Here are a few tips I try to follow when I'm putting together a lunch, whether it's for eating at home or school:
Include lots of options. I never know what Squish will be in the mood to eat on a given day so I try to include a variety of foods for him to choose from. 
Always include a vegetable. Sometimes I struggle with this one since vegetables are not his favorite, but I really think it's important to include a veggie at lunch. They may not always eat it, but continued exposure to vegetables prepared a variety of different ways is good for kids.
Aim for balance. I focus on including several different food groups in every lunch, including fruits, vegetables, whole grains, dairy, healthy fats, lean protein etc. I may not get them all in each time, but I try not to put together a lunch that all fruit or all protein.
Get colorful. Color = nutrients so I try to serve bright, colorful foods!
Let's take a look at a few healthy lunchbox ideas: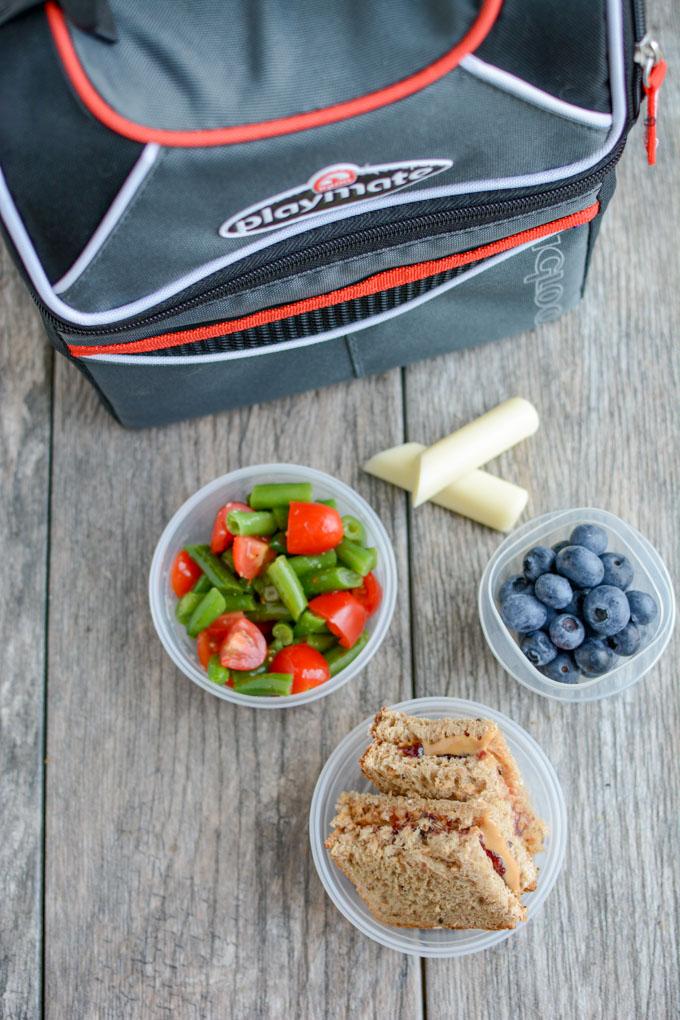 A classic pb&J sandwich on 21 Whole Grain & Seed Bread, blueberries, string cheese and green beans & tomatoes mixed with Italian dressing.
Sometimes a little dressing can go a long way toward making veggies more appealing to kids.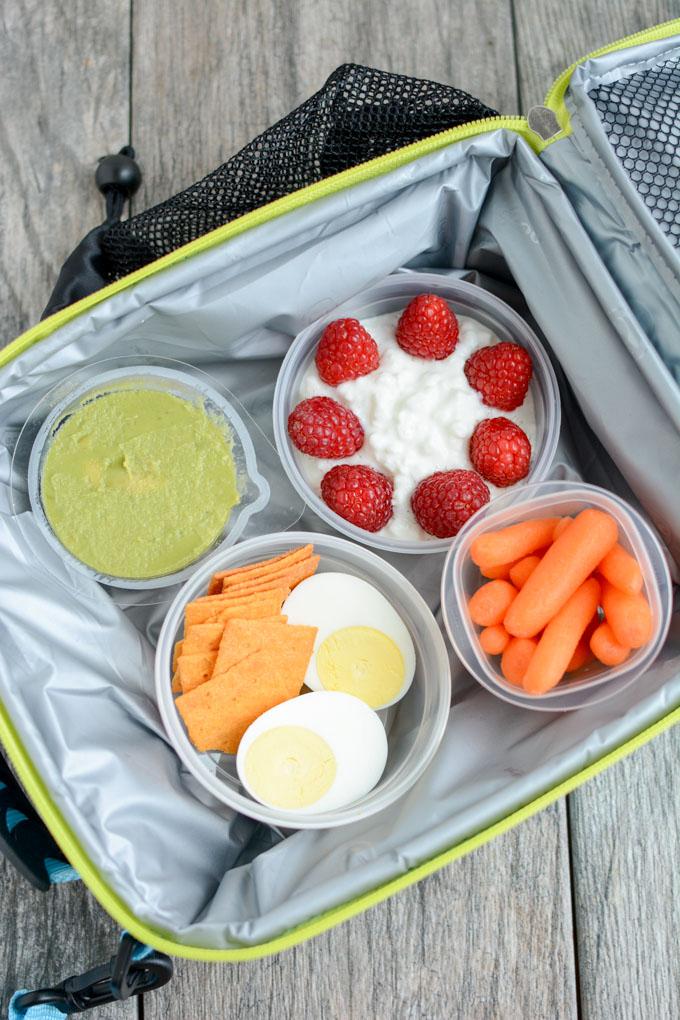 Hard-boiled egg, Cheddar Almond Flour Crackers, cottage cheese with fresh berries, baby carrots and guacamole.
Kids can dip a variety of things in the guacamole including the egg, crackers and carrots!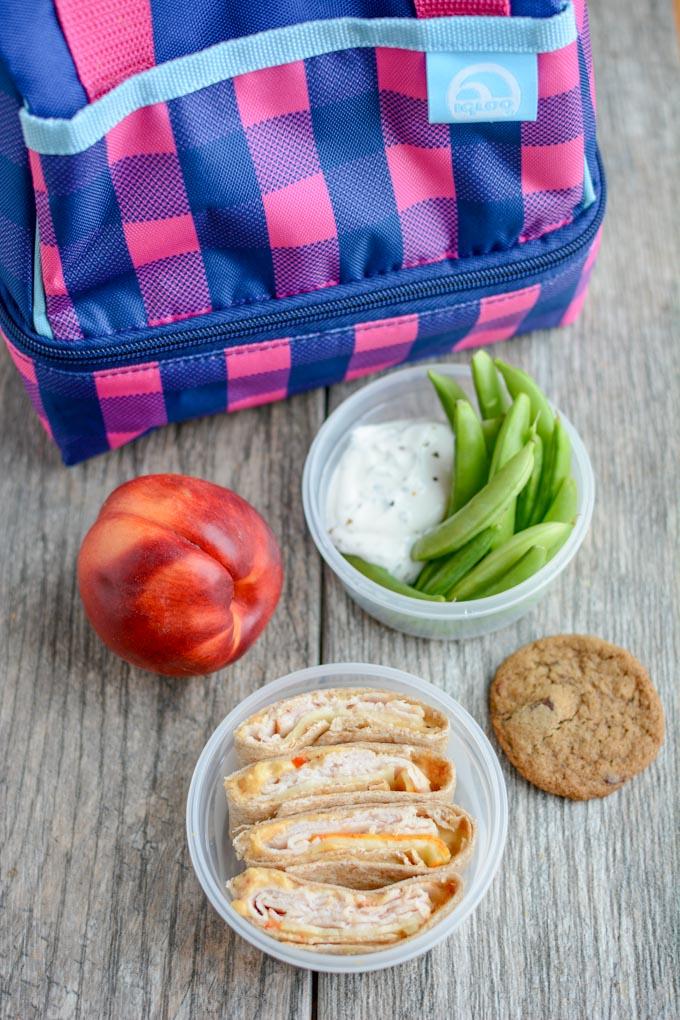 Turkey, cheese and hummus rollup on a whole wheat tortilla, nectarine, snap peas with yogurt ranch for dipping & a small cookie.
There's definitely room for a small treat in a balanced lunchbox!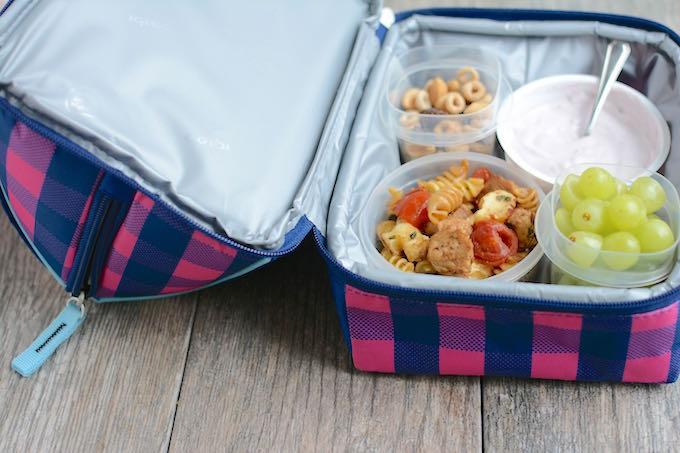 Balsamic Chicken Caprese Pasta, grapes, full-fat yogurt and trail mix.
Leftovers are great for packing in lunchboxes, especially things like pasta salad that taste good hot or cold. Make your own trailmix so you can customize with your kiddo's favorite mix-ins!

[Tweet "Build A Healthy Lunchbox with these tips from @leangrnbeanblog!"]
Igloo helps you enjoy the life you work so hard for and is right along side you with cold drinks, fresh, healthy food and warm smiles. Be sure to check out Igloo's Back To School collection and follow them on Facebook, Twitter, Instagram and Pinterest.
Let's chat:
Do you have guidelines you try to follow when packing lunches? Any tips?
Need more ideas? Check out these 50 Packable Lunch Ideas (great for kids and adults!)
Enjoy!
–Lindsay–
LEARN HOW FOOD AFFECTS YOUR BODY.
Get my free Table Talk email series where I share bite-sized nutrition information about carbs, protein, and fat, plus bonus information about snacks and sugar!