These 30 Easy Dinner Recipes are family favorites for several popular bloggers. Try them out for your family during a busy week!
Hi friends!
Lately I've been relying a lot on my arsenal of go-to dinner recipes. We all have them. There are some you probably don't even consider recipes because they're so quick and easy. They're the ones you have memorized. The ones you know will get eaten without a fight. The ones you turn to when you just don't have any energy left at the end of the day.

They're my favorite kinds of recipes. When I talk to people about meal planning, I encourage them to try 1-2 new meals a week and then fill in the other days with recipes like this, plus a leftover night and a dinner out.
The problem is, even your go-to recipes can get a little boring on occasion…especially if you rely on them too heavily.
So I reached out to some of my fellow food bloggers and asked them to share their favorite blog recipe that falls into this category of go-to easy dinner ideas.
Then I rounded them up for you so that you can try them. Hopefully you'll find a few that are new to you but quickly get added to your own go-to list!
Enjoy!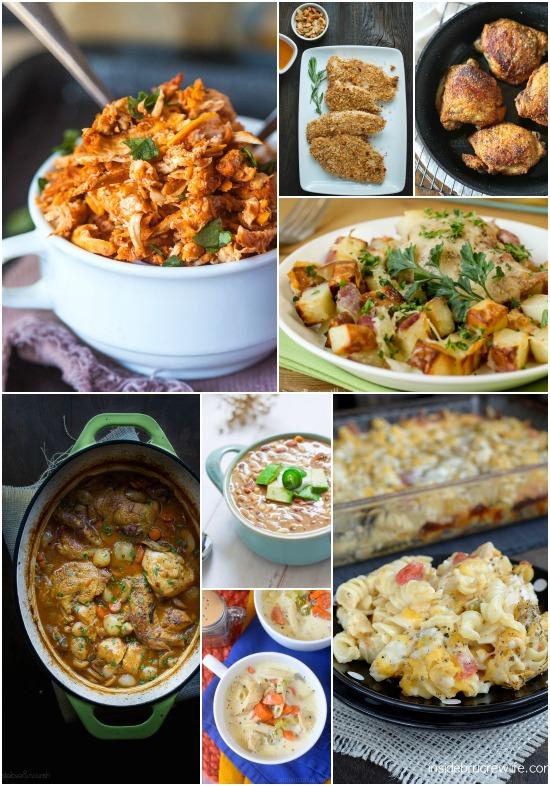 Chicken
Creamy Crockpot Chicken Noodle Soup
Chicken Potato Bake
Pulled Tandoori Chicken
Chicken Supreme Pasta Bake
Crispy Pan Roasted Chicken Thighs
Coq Au Vin Blanc
Rosemary Oven Fried Chicken
Crockpot White Chicken Chili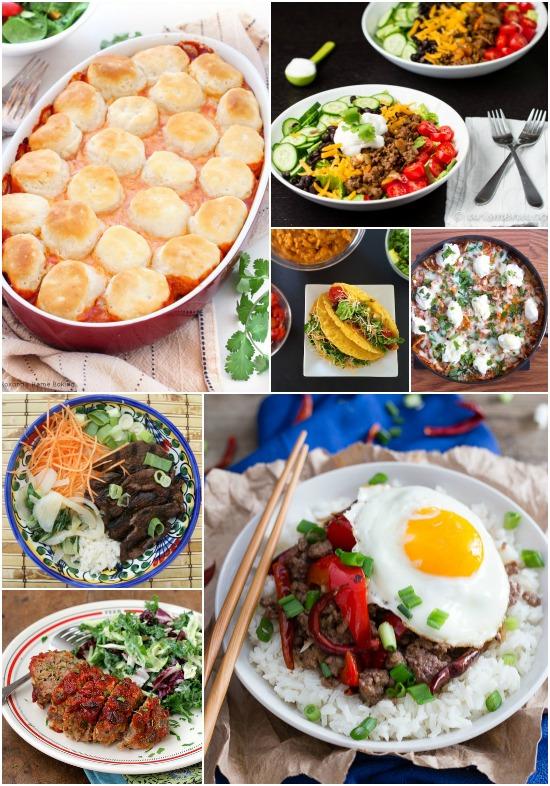 Beef/Turkey
Upside Down Meatball Casserole
Individual Meatloaves with Chili Sauce
10 Minute Taco Salad
Spicy Beef & Red Pepper Rice Bowl
Bulgogi Rice Bowls
Skillet Lasagna
Sloppy Joe Tacos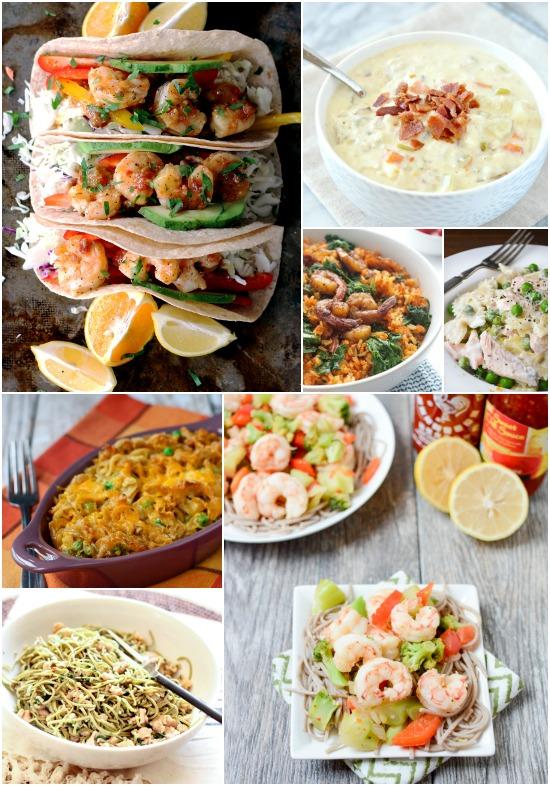 Seafood
Rosemary Citrus Shrimp Tacos
Farfalle with Salmon, Lemon & Peas
New England Clam Chowder with Flounder
Honey Sesame Fish Tacos
Tuna Noodle Casserole
Sweet & Spicy Shrimp with Soba Noodles
Edamame Spaghetti with Clam Sauce
Spicy Spanish Rice with Shrimp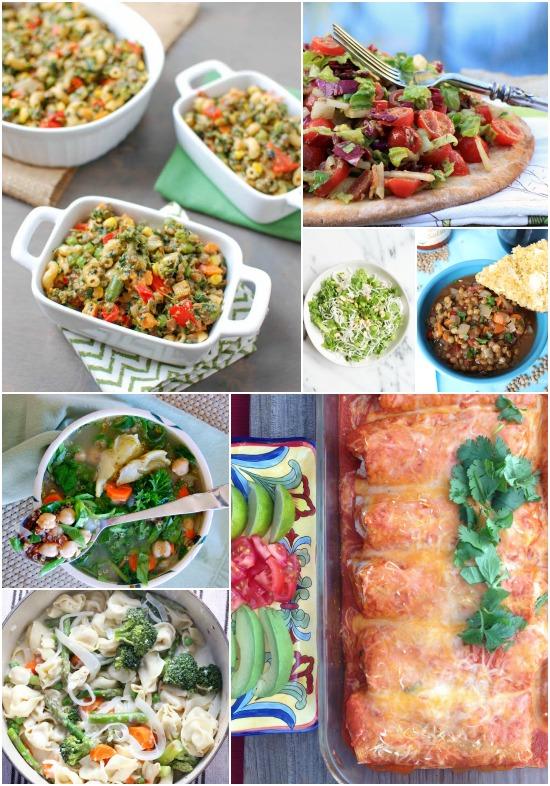 Vegetarian
One Pot Tortellini Primavera
Lentil Veggie Mac and Cheese
Salsa Lentil Soup
Black Bean Enchiladas with Pumpkin Sauce
Pad Thai Salad
Mediterranean Quinoa Soup
BLT & Avocado Chopped Salad Pizza -not vegetarian, just didn't fit in any category 🙂
Bonus:
My own personal philosophy:
When in doubt – nachos.
Try these Breakfast Nachos
Or make regular dinner nachos.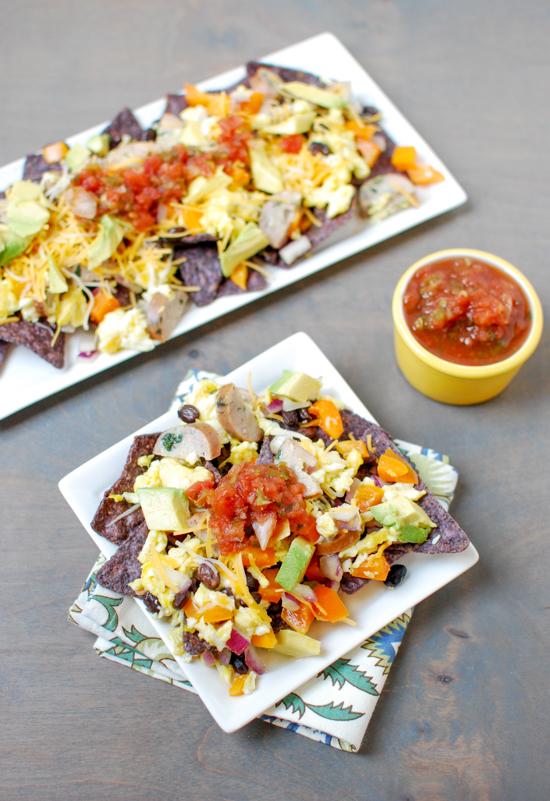 [Tweet "30 quick and easy go-to dinner recipes for busy nights via @leangrnbeanblog!"]
Do you have a favorite go-to recipe?
Leave me a link!
Enjoy!
–Lindsay–
LEARN HOW FOOD AFFECTS YOUR BODY.
Get my free Table Talk email series where I share bite-sized nutrition information about carbs, protein, and fat, plus bonus information about snacks and sugar!