Looking for the best one-pot comfort meals? These dinner ideas are warm and satisfying and also quick and easy to make and clean up!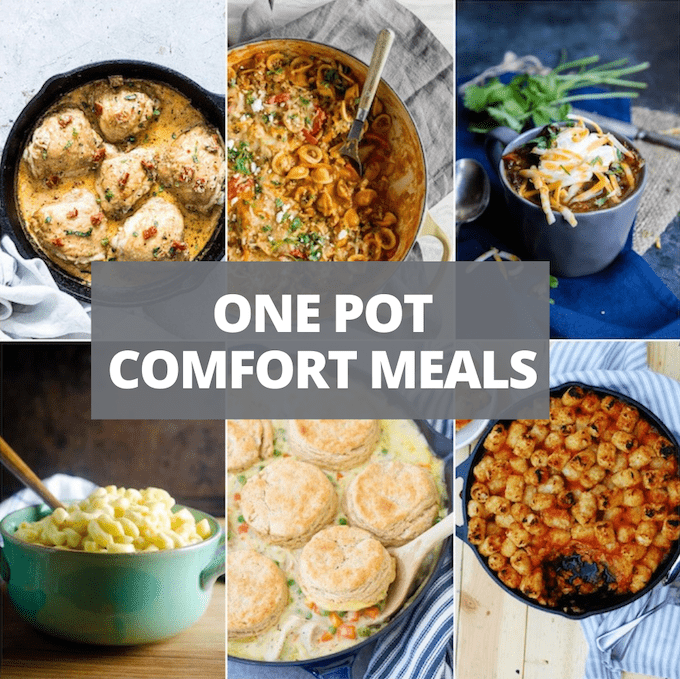 Hi Friends!
Let's talk comfort meals. Specifically one-pot comfort meals. When things get busy around here, typically the last thing I want to do when dinner rolls around is make a main dish and a couple of side dishes, etc to get a complete meal. I want easy. I want to minimize the amount of dirty dishes I have to deal with after dinner is over. I want dinner to be fast, simple and delicious…all at once! That's why I love these recipes. My definition of one-pot meals are any that combine lean protein, lots of veggies and some healthy carbs in one dish! What's better than getting a balanced meal in every bite?!
And these aren't just any one-pot meals. These are comfort food recipes. The kinds of recipes that bring back childhood memories, like chicken pot pie, macaroni and cheese and more! When you combine the simplicity of a meal requiring just one pot and wonderful foodie memories that accompany so many comfort food recipes, you're setting yourself up for some great meal choices!
One-Pot Comfort Meals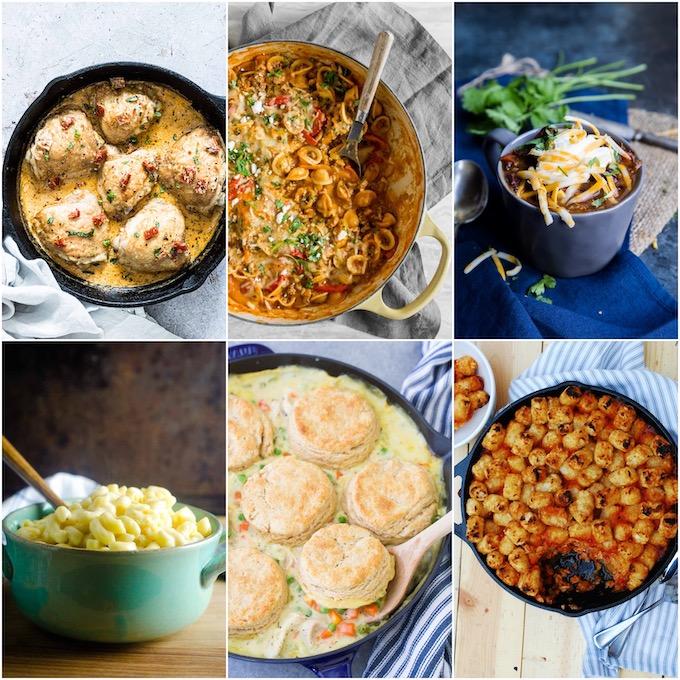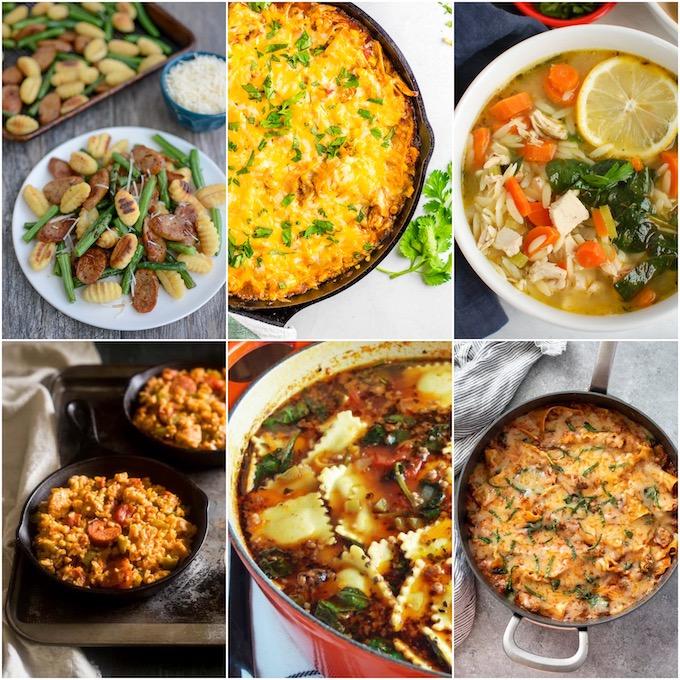 Did anything catch your eye? Tell me, are you a fan of one-pot meals or do you prefer a main dish with assorted side dishes to go along with it? What's your favorite comfort food and/or your favorite one-pot meal?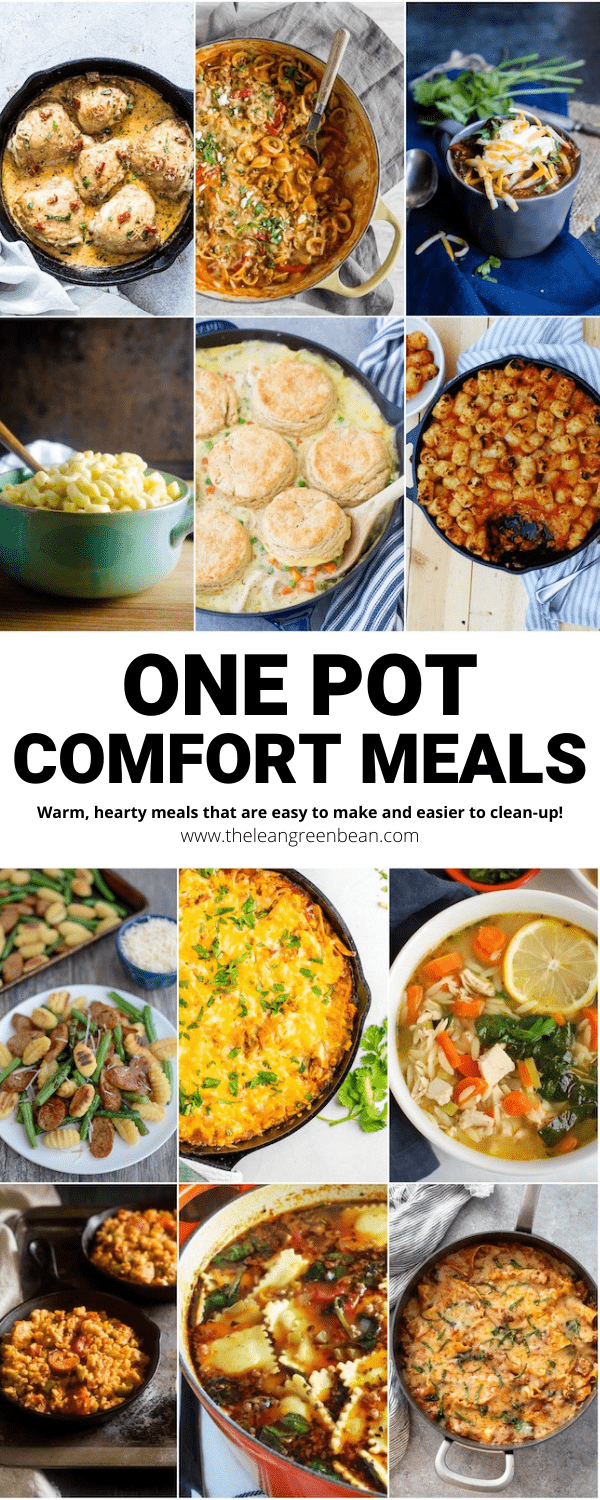 What's your favorite one-pot comfort meal? Leave me a link!
Enjoy!
–Lindsay–
LEARN HOW FOOD AFFECTS YOUR BODY.
Get my free Table Talk email series where I share bite-sized nutrition information about carbs, protein, and fat, plus bonus information about snacks and sugar!