Hi Friends!
Another Monday, another day spent wishing the weekend comes quickly! I have a delicious recipe to share with you today!
Let's talk about quinoa for a minute. I have kind of a love-hate relationship with quinoa. I WANT to love it. I love the nutrition side of it. I'm just not 100% crazy about the taste of it. Lately, however, I've been working on incorporating it into my diet more frequently and I threw together these cakes in hopes that they would taste mostly like tuna, with the added bonus of quinoa. Mission accomplished!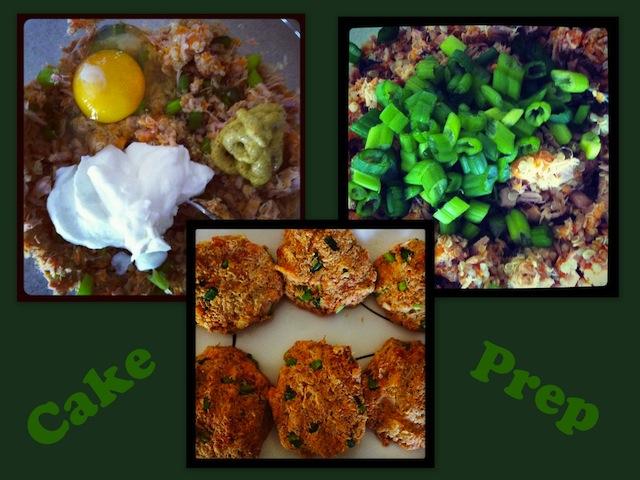 These are super simple to make, packed with protein and they taste great!
Tuna Quinoa Cakes
Prep Time: 5 min
Cook Time: 20 min
Keywords: bake pan sear appetizer burger entree salad healthy tuna
Ingredients (6 cakes)
½ c sweet potato, cooked and mashed
2 cans tuna, drained
¾ cup cooked quinoa
¼ c green onion, chopped
2 cloves garlic, minced
1 Tbsp lemon juice
1 egg
¼ c plain yogurt
1 Tbsp mustard
1/2 tsp cayenne pepper
1 tsp paprika
½ c breadcrumbs
Instructions
1. In a small bowl, combine the tuna and sweet potato and mix well.
2. Add remaining ingredients and stir until well combined.
3. Using your hands, form into 6 cakes.
4. Place on a greased baking sheet and bake at 400 degrees for 20 min, flipping once.
*These could also be made with salmon.
These could be drizzled with sriracha and enjoyed on top of a salad to take it from bland to amazing.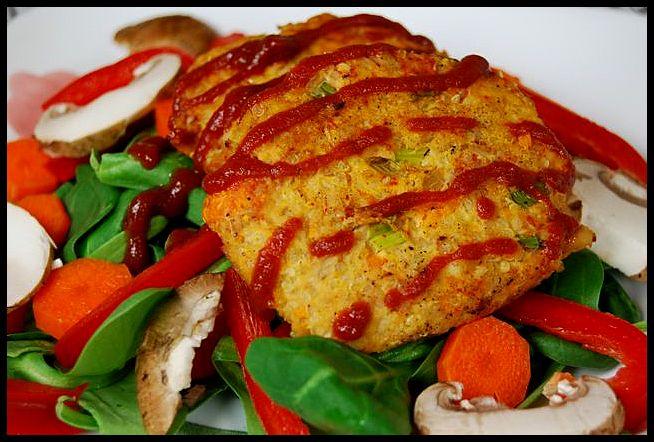 The first night we ate these, we grilled up some veggie kabobs and some sweet potatoes and ate the cakes topped with goat cheese. AMAZING.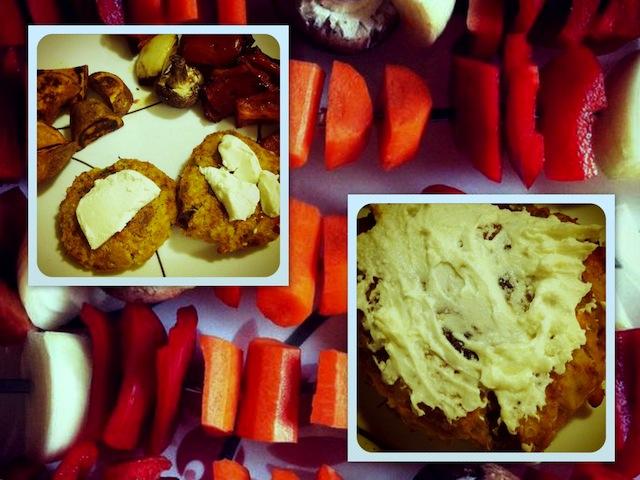 The next night, I ate the leftovers in a whole wheat tortilla topped with avocado and a little bit of cheese. Equally as good!
Whatever way you choose to enjoy them, I hope you make them soon 🙂
So tell me: quinoa- love it or hate it?
Enjoy!
–Lindsay–
LEARN HOW FOOD AFFECTS YOUR BODY.
Get my free Table Talk email series where I share bite-sized nutrition information about carbs, protein, and fat, plus bonus information about snacks and sugar!