Want to make the best sandwich ever? I thought you might.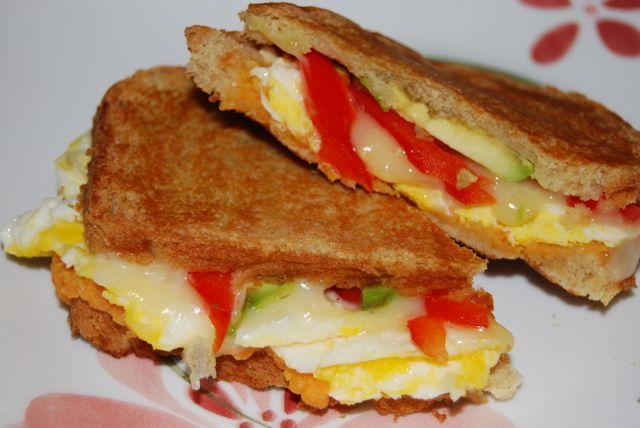 Here's what you need to make one for yourself and a friend:
[print_this]
The Best Sandwich Ever
4 slices of this homemade bread
2 scoops of my favorite homemade hummus (Roasted Garlic & Red Pepper w/ Sweet Potato)
3 eggs, fried
2 slices of cheese
1/2 a red pepper, thinly sliced
1/2 a small avocado, sliced
Directions:
1. Butter the bread. Top two of the non-buttered sides with hummus.
2. Cook the fried eggs in a small pan and add one and a half eggs to each sandwich.
3. Top with a slice of your favorite kind of cheese.
4. Add the avocado and red pepper and top with the remaining pieces of bread, buttered sides out.
5. Place on a panini press or George Foreman for a few minutes until the outsides are golden brown.
6. Slice in half and serve with roasted potatoes.
[/print_this]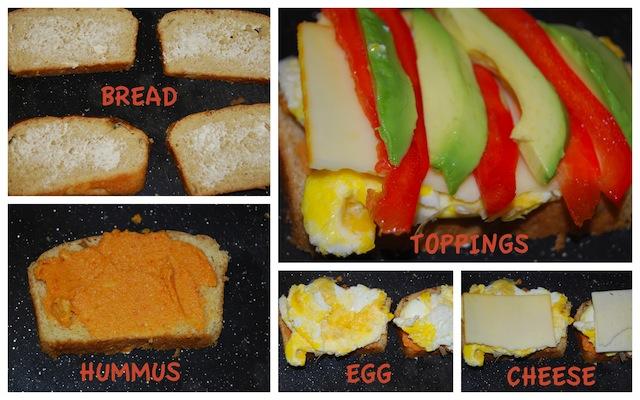 Enjoy for breakfast, lunch, or dinner.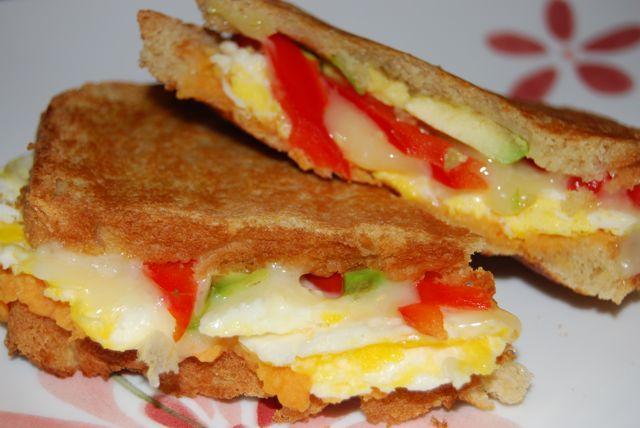 Seriously….life-changing. In fact, why don't you just go ahead and make both of those to eat for yourself.
Enjoy!
–Lindsay–