Hi Friends-
Not a whole lot going on over here today. Just popping in to share a fun little snack recipe with you!
Roasted chickpeas are one of my favorite snacks. I usually make a double batch to munch on during the week. I also add them to my trail mixes. If you haven't tried them yet, you're missing out.
Usually I just make them with a little oil and some paprika. But…after devouring an entire package of those sweet and spicy pecans from Trader Joes's that I mentioned yesterday, I've been craving that combo.
My original plan was to try to recreate the pecans….but if you're not lucky enough to live in Texas, or somewhere that they have pecan trees…those lovely little nuts cost a pretty penny. SO, I decided to start with a more budget friendly option and go from there 🙂
This was my first attempt, and although they aren't exactly like the pecans…they're pretty darn good. You taste the sweet first, and then they leave a nice spicy aftertaste. I love them.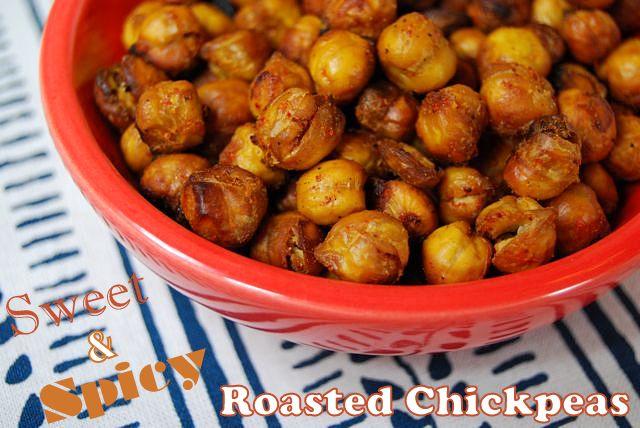 The best part is you only need five ingredients!
Sweet & Spicy Roasted Chickpeas
Prep Time: 5 min
Cook Time: 40 min
Keywords: roast appetizer snack healthy chickpeas
Ingredients (approx 1 cup)
1 can chickpeas, drained and rinsed
1 tsp canola oil
2 tsp brown sugar
1/2 tsp paprika
1/2 tsp cayenne pepper
Instructions
1. Place the chickpeas in a tupperware container.
2. Add the oil and shake well to coat.
3. Add the sugar and spices and shake well.
4. Spread on a baking sheet (with edges) and bake at 375 degrees for 40-45 minutes, stirring every 15 minutes.
Doesn't get any easier than that my friends.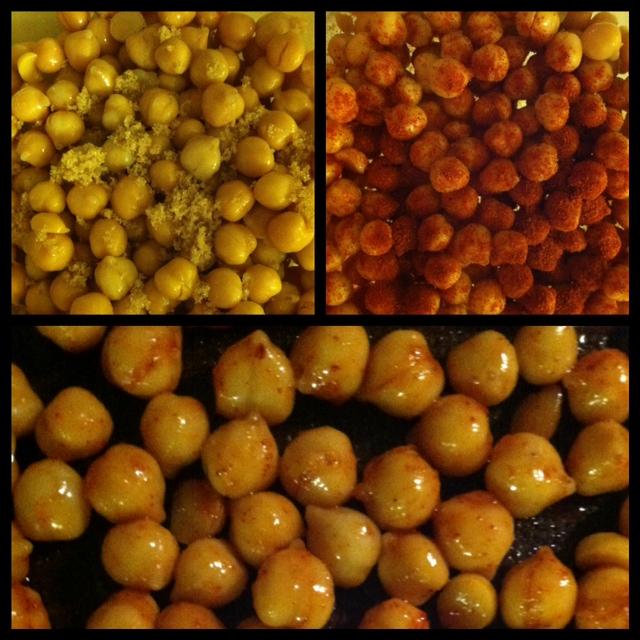 Play around with the ingredient amounts. I'll probably use a little less sugar last time and kick up the spice a tiny bit. But that's just me 🙂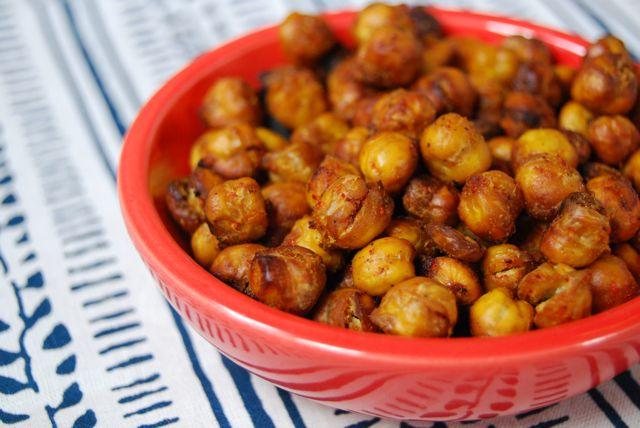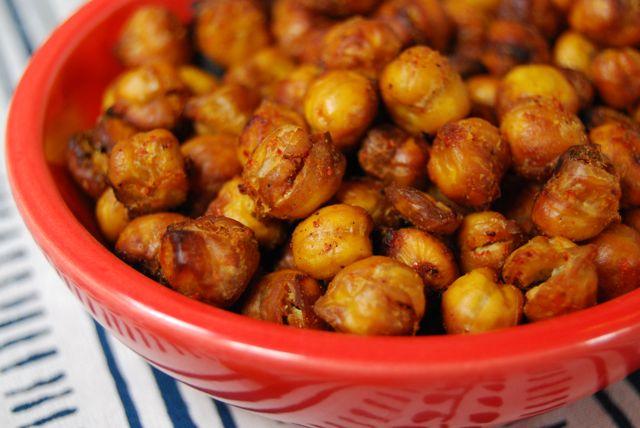 Do you make roasted chickpeas? What's your favorite flavor combo?
Enjoy!
–Lindsay–