More and more often, recipes and products are being incorrectly labeled sugar-free. Don't be fooled!
Hi Friends-
This is a random little blog post…but it's been something that's been on my mind a lot lately so I feel the need to just throw it out there. I've noticed an irritating trend, in the blog world, on pinterest, etc about incorrectly using the term sugar-free to describe recipes and label products.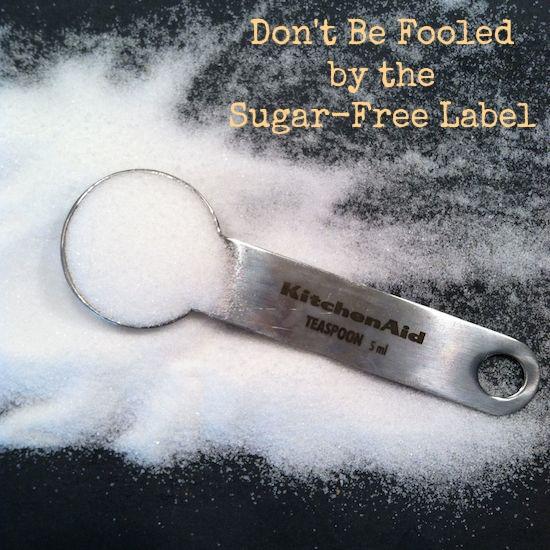 Here's the thing:
As an RD, I'm a definite proponent of eating less sugar. As Americans, we're eating too much of it. Research is showing that it could be more to blame for the obesity epidemic than things like saturated fat. I'm all for reducing the amount of sugar in your diet….so are a lot of other people. In fact, similar to the low-fat/fat-free craze that swept the nation for many years, sugar-free foods and recipes seem to be a hot trend right now.
I just want to point out that even though many things are labeled sugar-free, it does NOT always mean that there is no sugar in the product or recipe.
This article hits the nail on the head. When you see the "sugar-free" label on a recipe or product, it could mean a few things:

1) It's free of added sugar like white sugar or brown sugar.
Great…but check the ingredient list. You could very well see other sources of sugar like honey, brown rice syrup, maple syrup, agave nectar, date puree, molasses, etc on the list, meaning it's not sugar-free.
2) There's no added sugar.
Again, does not always mean sugar-free. Many foods contain naturally occurring sugars. For example, fructose is the naturally occurring sugar in fruit and lactose is the naturally occurring sugar in milk. So, say you're drinking a glass of orange juice. It may be made from just one ingredient- oranges- and therefore have no added sugar, but there's still 20+ grams of sugar in that glass.
3) It's made with sugar substitutes.
While the product technically may be sugar-free, it does contain artificial sweeteners, sugar alcohols, etc. It's up to you to make the choice whether you want to consume these products, but you should, at a minimum, be aware of the ones you're consuming so you can do your research.
————–
So, the main point of this post is just to serve as a reminder to read carefully. Food labels, packaging and recipe titles can be confusing and misleading. It's up to you to be diligent about reading recipes and ingredient lists and making the best choices.
Do I actively make an effort to reduce the amount of sugar in my own diet and the recipes I create? Yes.
Do I often create recipes that use natural sources of sugar (like fruit), instead of processed forms, as a sweetener? Yes. But I do not label those recipes as sugar-free.
So, when you see a recipe for Sugar-Free Granola Bars on Pinterest, read the recipe. If it contains bananas, raisins and honey then, while they may be a much healthier choice than a store-bought bar…they are not, in fact, sugar free.
Enjoy!
–Lindsay–
PS. On a more serious note, please take a moment to reflect on the terrible events that occurred 13 years ago today and forever changed our country. My thoughts and prayers are with everyone who lost a loved one in connection with the attacks.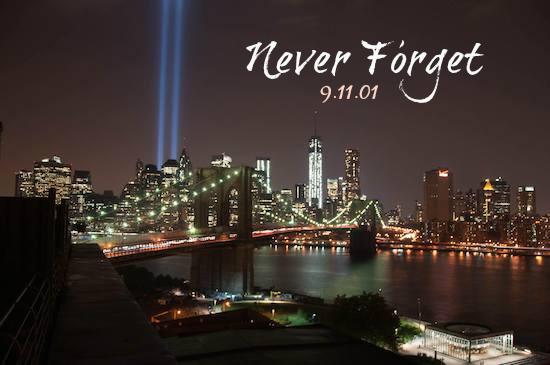 LEARN HOW FOOD AFFECTS YOUR BODY.
Get my free Table Talk email series where I share bite-sized nutrition information about carbs, protein, and fat, plus bonus information about snacks and sugar!