This Salsa Yogurt Dressing is a  simple combination of plain yogurt and salsa. It makes a great salad dressing and can also be used as a dip or marinade!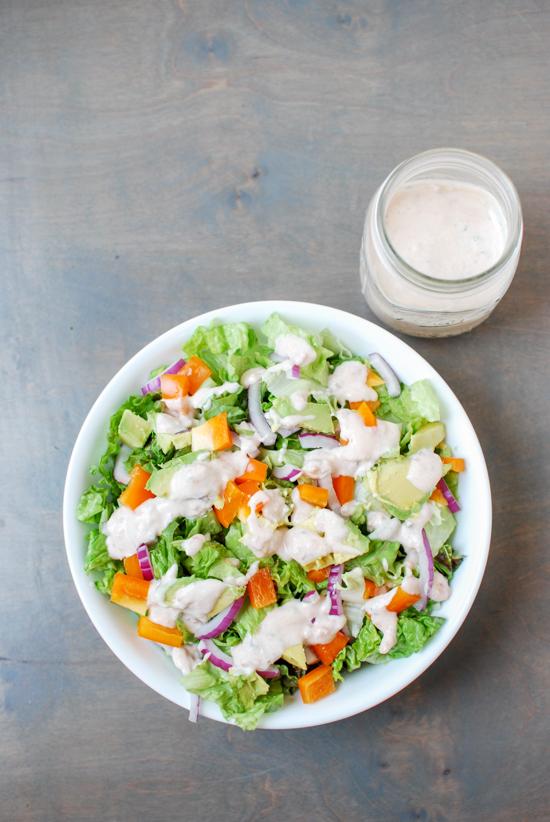 You guys, this dressing.
You need it in your life.
It isn't so much a recipe….more just a thing you need to know about.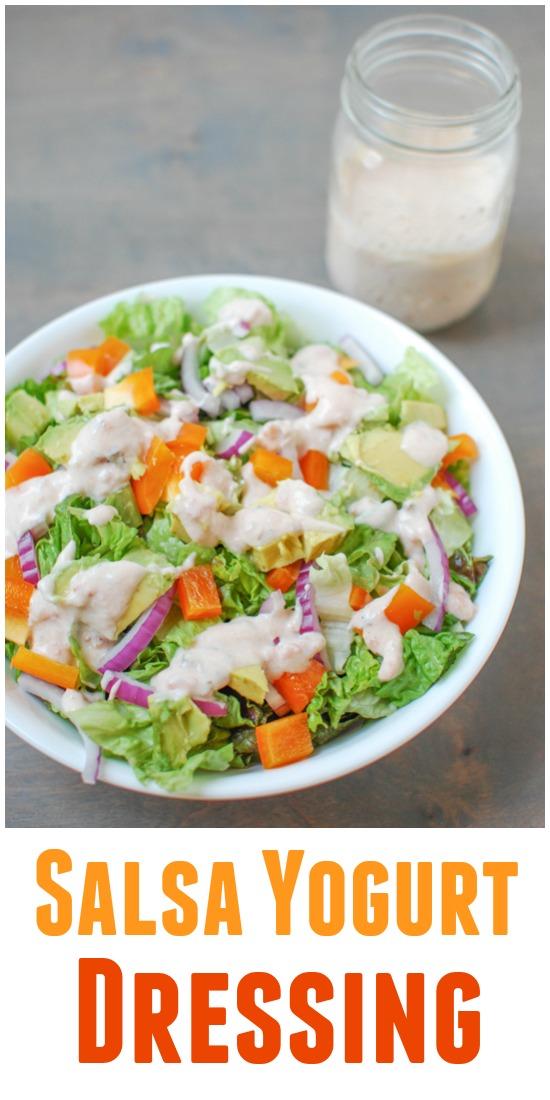 We made this to go on our taco salads when I was out in Cali and it was nothing new- I'd made the combo myself before…but ever since I've been back I can't seem to get enough! It's like finding a favorite purse in the back of your closet. You used to love it, then you forgot about it and now that you've found it again, you seem to love it even more!
I've made a batch for myself the past two weekends and so many of you got excited about it on Instagram that I decided that it needed a post all its own.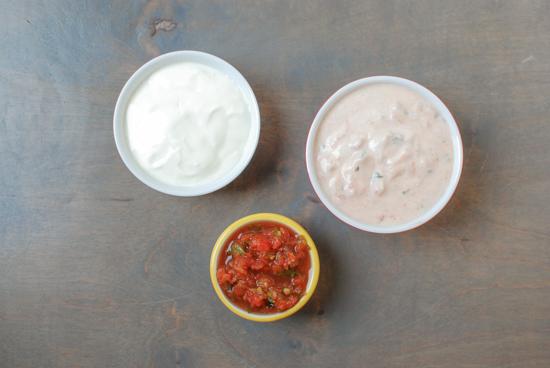 Plain yogurt + your favorite salsa = Salsa Yogurt Dressing!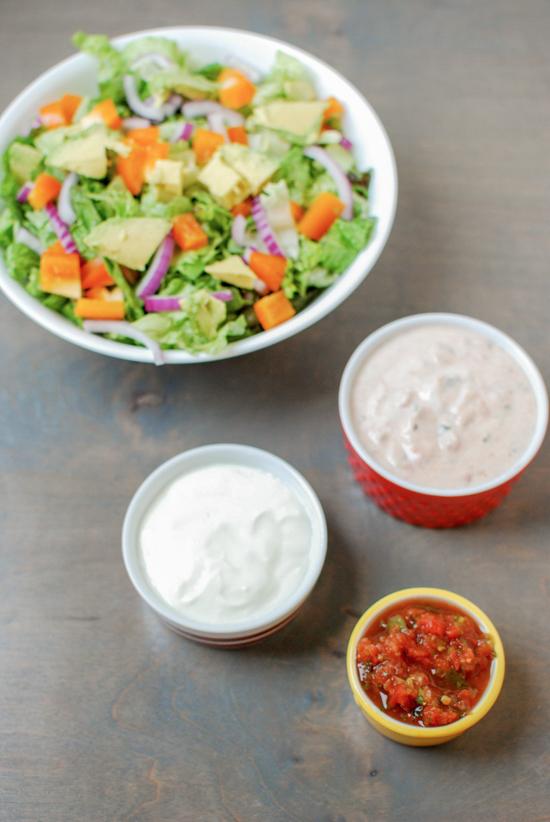 Start with 3/4 cup plain yogurt and 1/4 cup salsa. Taste it and add more salsa if you want! You can use Greek or regular yogurt…Greek will just be a little bit thicker. I use whole milk plain yogurt.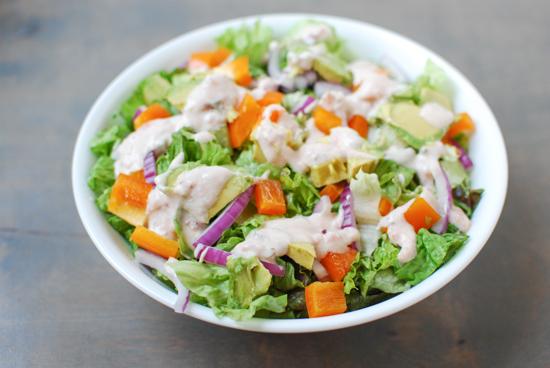 I've also used this as a dip for veggies and a marinade for chicken and salmon!
[Tweet "You need this Salsa Yogurt Dressing from @leangrnbeanblog in your life!"]
Enjoy!
–Lindsay–
LEARN HOW FOOD AFFECTS YOUR BODY.
Get my free Table Talk email series where I share bite-sized nutrition information about carbs, protein, and fat, plus bonus information about snacks and sugar!