Hi Friends!
Happy Monday. Just popping in to share a few things with you guys.
First of all, I did TONS of work on the blog over the weekend…it was exhausting but hopefully it will be helpful you guys as readers and that will make it all worth it!
Here's what I did:
1) I finally got all of my recipes into Recipage. Check it out by clicking the Recipes tab at the top of the page. You can now search for recipes in a variety of different ways including cooking method, key ingredients and alphabetically.  You can easily print or email recipes, as well as tweet them, pin them or share them on facebook! So excited about this!!
2) I made a tab for Foodie Penpals. All the details of the program can be found there so be sure to check it out if you're not already participating. If you ARE already participating, feel free to share the link with your readers in posts and on twitter to help continue to spread the word!
3) I updated my About Me tab!
4) I made a Workouts tab. I'll continue to post my weekly Fitness Friday posts, but I've gone back and inserted some of the individual workouts into old posts on the day I did them. That way, you can go to the workout tab, choose a specific workout you want to do and it will link you to the post that contains that workout. This will allow you to bookmark and share specific workouts instead of an entire week's work that you get in the Fitness Friday posts.
5) I made an Inspiration tab. Some of my recipes were just too simple or not specific enough to work in Recipage. I also had several series posts I've done like Lindsay's Lunchbox & WIAW that were on my Recipe page before and wouldn't work with Recipage. So, the Inspiration tab is somewhere you can go for easy lunch and dinner recipe inspiration, series posts, blog link love and other odds and ends posts.
Whew….I think that's it for now! I'll keep you posted as other changes occur!
I'll leave you with my new favorite side dish. It couldn't be easier to make…just 3 ingredients!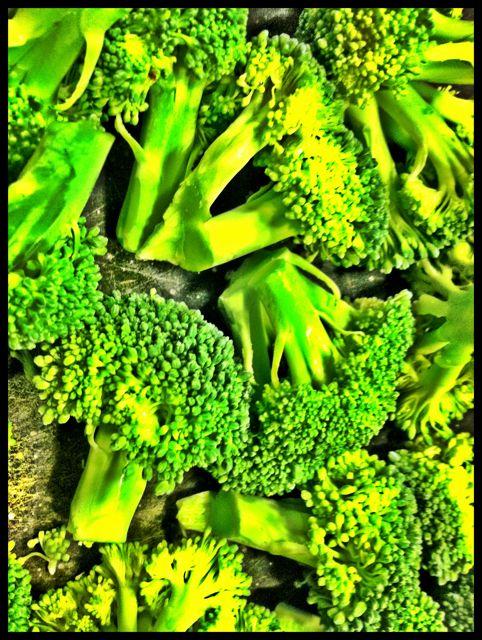 Roasted Broccoli w/ BBQ Sauce
Prep Time: 5 min
Cook Time: 10 min
Keywords: roast side healthy broccoli bbq sauce
Ingredients (Serves 2-3)
2 cups broccoli florets
1 Tbsp BBQ sauce
1 Tbsp orange juice
Instructions
Toss the broccoli in olive oil.
Roast at 425 for 10 min or until slightly blackened.
Combine the bbq sauce and oj in a small bowl.
Toss roasted broccoli in bbq sauce mixture.
Transfer to a clean bowl and serve
Notes
Don't leave the broccoli in the bowl you toss it in or it will get soggy with the extra sauce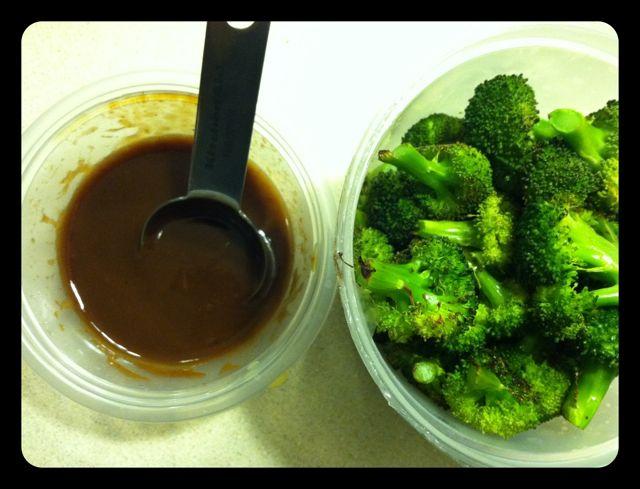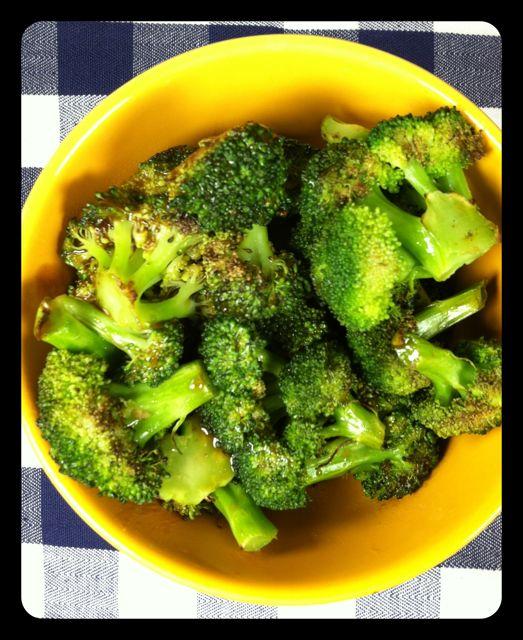 So tell me: What was the best part of your weekend?!
Enjoy!
–Lindsay–
Weekend Workout:
Hubby took a rest day on Saturday and I hopped on the treadmill for a quick run to loosen my legs. Started at 6.5mph and increased by .1 every minute up to 6.9 and back down.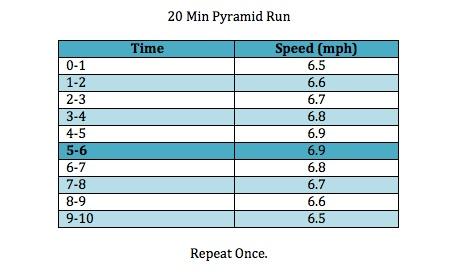 I covered 2.21 miles in 20 min. I hit the two mile mark at 17:54 and then finished out the last 2 minutes. I felt good about this workout because I ran the whole thing, even though I wanted to stop several times. It got me sweating but still let me feel like I was stretching my legs.
Today's Workout:
Put together a workout full of partner exercises to do with the hubby!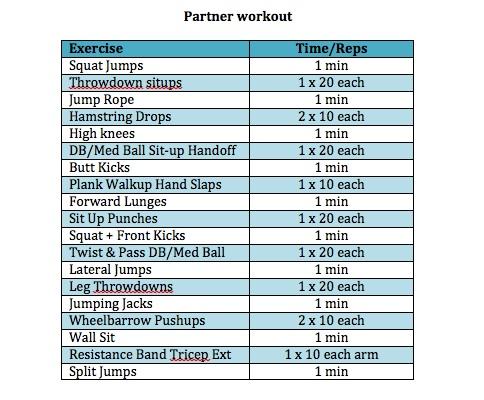 We took it kinda easy this workout because we were working through all the exercises and figuring out exactly how to do them. Feel free to increase the number of sets/reps you do with your partner.
A few moves that might need an explanation:
Throwdown situps– One partner sits on the floor with their knees bent. The other partner kneels on their partners feet, put their hands on their partner's shoulders and pushes them down. The partner on the ground should engage their abs to resist as they go down to the floor slowly and then sit back up
Hamstring Drops– Have your partner kneel in front of you with their feet behind them, soles in the air. Stand on the soles of their shoes and push them forward. The partner will fall to the ground and land in pushup position, then pull themselves back up, engaging their hamstrings.
DB/Med Ball Situp Handoffs– lay down opposite each other on your backs with your feet touching, one person holding a med ball or dumbbell. Sit up and pass the weight to your partner, do another sit up and exchange the weight again. You can also lock your legs together to help your feel from coming up off the ground.
Plank Walkup Hand Slaps– Start facing each other in plank position with your palms on the floor. Both partners lower onto one forearm, then the other, then push back up onto one palm, then the other. Then lift your right hand, slap your partner's right hand and repeat but slap their left hand.
Situp Punches– One partner lays on their back with their knees bent. The other partner kneels on their feet and holds their hands up over the partner's knees. The partner on the floor does a situp and lightly punches their right hand across into their partner's right hand and their left hand across into their partner's left hand. Do another situp and repeat.
Twist and Pass– Stand back to back. Both partners twist to one side, pass a db or med ball and twist to the other side and pass it again. Two passes is one rep.
Leg Throwdowns– One partner lay on the floor. The other stands behind their head so the partner on the floor can grab their ankles. The partner on the floor lifts their legs off the floor and the standing partner throws them down to the floor. Repeat.
Wheelbarrow Pushups– One partner grabs the other partners ankles and lifts them into the air. The partner with their feet in the air does pushups. Switch partners.
Resistance Band Tricep Extensions– Each partner holds one end of the same resistance band and alternates doing tricep extensions.