"I received free pistachio samples from the Pistachio Health Institute mentioned in this post. By posting this pairing I am entering a contest sponsored by Pistachio Health Institute and am eligible to win prizes associated with the contest. I was not compensated for my time."
Hi Friends!
It's time for another Recipe Redux challenge! This month, we had the option of participating in a contest sponsored by The Pistachio Health Institute. Since pistachios are one of my favorite nuts, I jumped at the chance! This wasn't your typical recipe contest…it was actually a pairings challenge.
We were tasked with coming up with a winning combination of food and drink that would pair well with in-shell pistachios.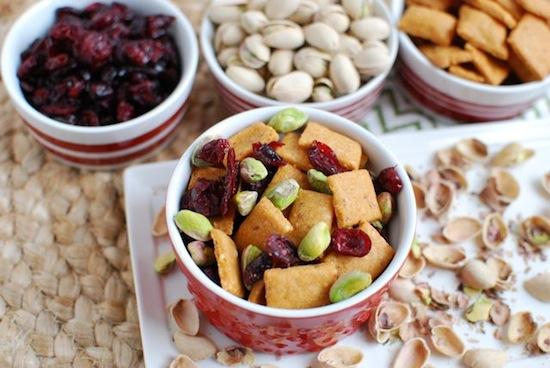 Let's talk about in-shell pistachios for a minute, shall we?
They're a great healthy snack option, especially for people who like to snack in volume. A one-ounce serving of pistachios equals approximately 49 nuts, which is more nuts per serving than any other snack nut, and a reduced serving of about 30 pistachios is just about 100 calories.
In addition, empty pistachio shells may serve as a "visual cue" of how many pistachios you've consumed, so don't discard the shells after you've enjoyed the treat inside. Studies have shown that people who left the shells on their desk reduced their calorie consumption by 18 percent compared to participants who discarded shells immediately after consumption.

————
So, the prompt we were given for this challenge was as follows:
In-shell Pistachios + food A + food B + drink c = yummmmmmmm
—————–
They're picking winners in the following categories:
Mediterranean
Skinny Nut/Reduced Calorie
Kid Friendly
Indulgent
For my entry, I decided to go with Kid-Friendly (with an adult option!)
My pairing is as follows:
Deconstructed Trail Mix
In-Shell Pistachios + Craisins + Cheddar Crackers + Milk = YUM!
It's basically like deconstructed trailmix, just waiting to be assembled…which is perfect for kids!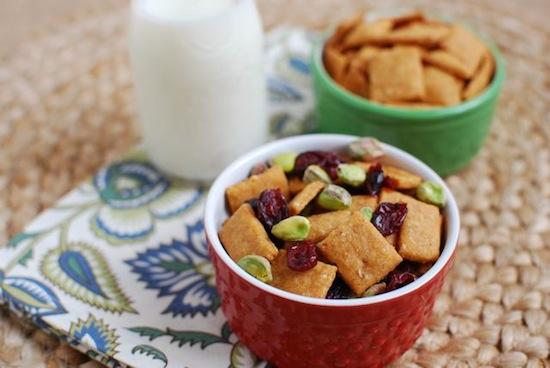 I took things to the next level and made my own cheddar crackers  and I'll be sharing that recipe with you tomorrow, but store bought Annie's Cheddar bunnies or Cheez-Its would work great as well! If your kiddo has a different favorite dried fruit, simply swap out the Craisins to make them happy.
AND if you're looking for a more adult version, swap the milk for wine and add some spice to your crackers. You'll be left with a wonderful combination of salty nuts, sweet fruit & savory/spicy crackers that pair wonderfully with red wine!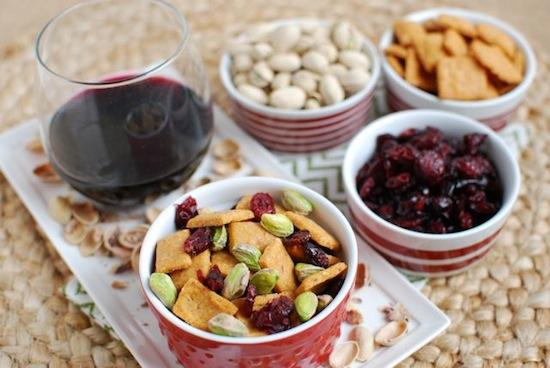 Now it's your turn! What would you pair with your pistachios?
Enjoy!
–Lindsay–
LEARN HOW FOOD AFFECTS YOUR BODY.
Get my free Table Talk email series where I share bite-sized nutrition information about carbs, protein, and fat, plus bonus information about snacks and sugar!