Hi Friends!
Random post for you today. I don't really have a typical day, but I thought it'd be fun to give you guys a peek into my life right now. As a bonus, the pics that I took throughout the day ended up giving a pretty good glimpse into some of the things I'm doing during my last internship rotation!
5AM
The animals always wake me up in the morning. If I'm getting up around 6, I make them wait until then to eat. If I don't have to get up until later, I'll just get up and feed them because it's easier for me to go back to sleep afterwards than to keep fighting them. While they're eating and going outside, I check my email, read a few blog posts, etc…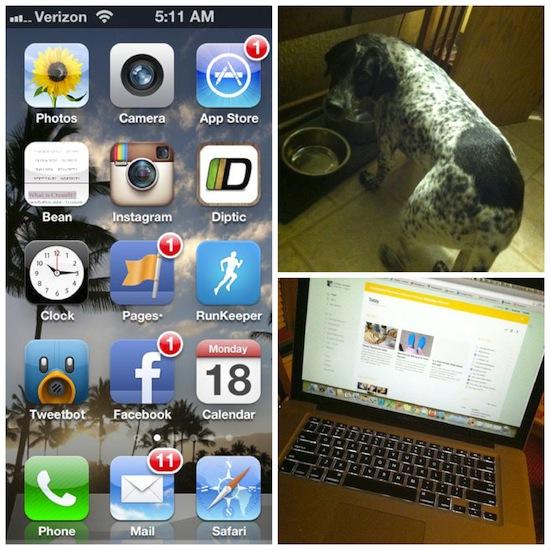 6AM
Back to bed
7AM
I'm up and ready to face the day! I spend about an hour eating breakfast, drinking my green tea, reading blogs, scheduling tweets, answering emails, etc.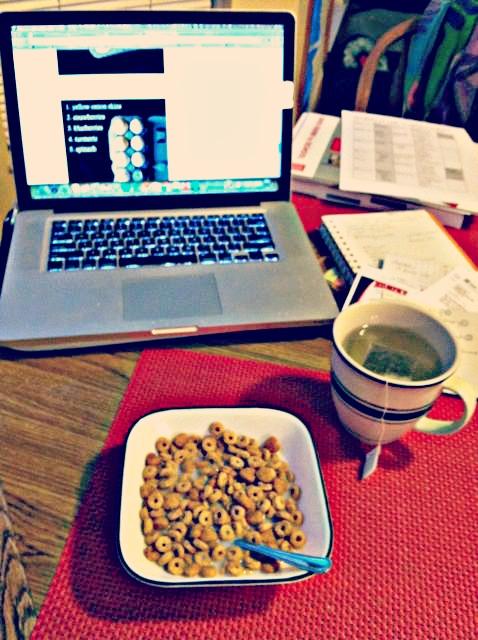 8AM
I spend some time working on my final case study for my internship. My patient had alcoholic cirrhosis and hepatic encephelopathy..among other things. I'll be presenting my case study next week, during my last week of my internship!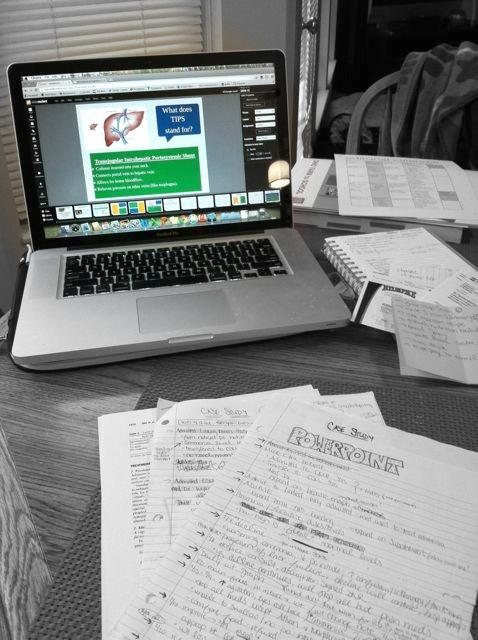 9AM
Time for internship work. Right now I'm interning at the Central Ohio Diabetes Association. I'm helping them out with various projects, including creating a Pinterest page for them! It's intended to be a resource for their clients, so there are boards with low-carb recipes, diabetes education, newly diagnosed patients, activities for kids and families, etc.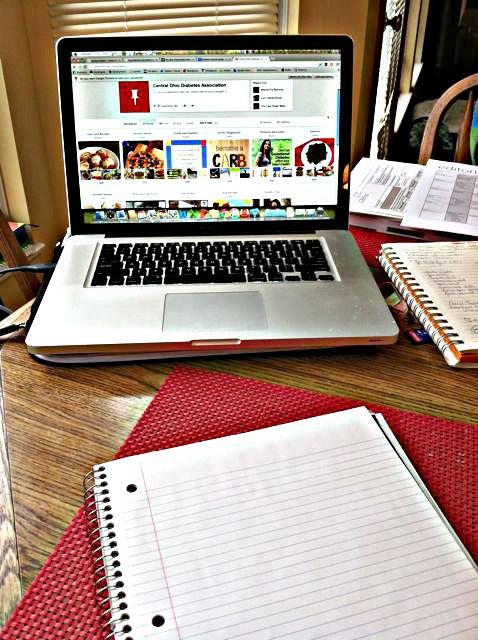 10AM
I move on to another internship project. I'm making a pocket-sized guide that CODA can pass out to their diabetes education clients. It will serve as a reminder about how they should fill their plate and list common items they can use to help estimate the portion sizes they're eating.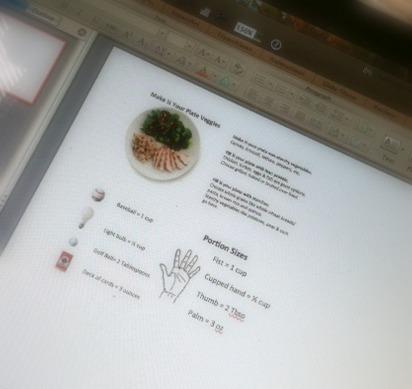 11AM
No picture, sorry friends. Just more of the same…working on the above projects!
12PM
Lunch break. Hubby comes home for lunch. I love when we get to eat lunch together! Cheesy Mexican Quinoa with chips, strawberries and carrots w/hummus.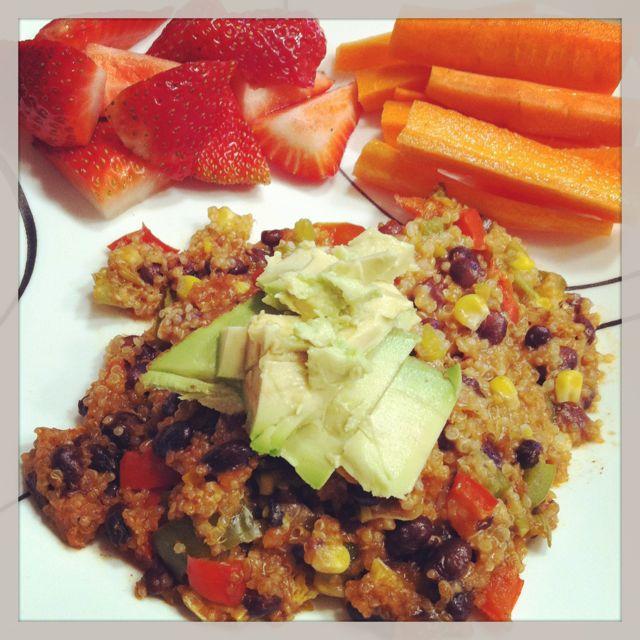 1PM
Back to work. Another internship project. I'm putting together a pretty printout of recipe ideas for CODA clients. The pictures incorporate My Plate and remind them to fill half their plate with non-starchy veggies, 1/4 with lean protein and 1/4 with starches.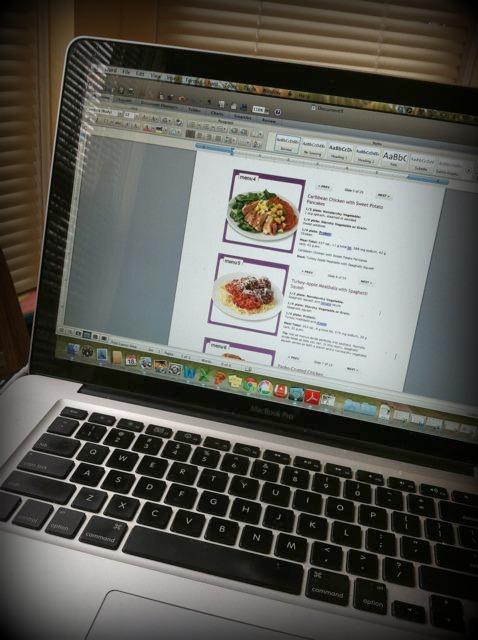 2PM
Snack time! And more projects.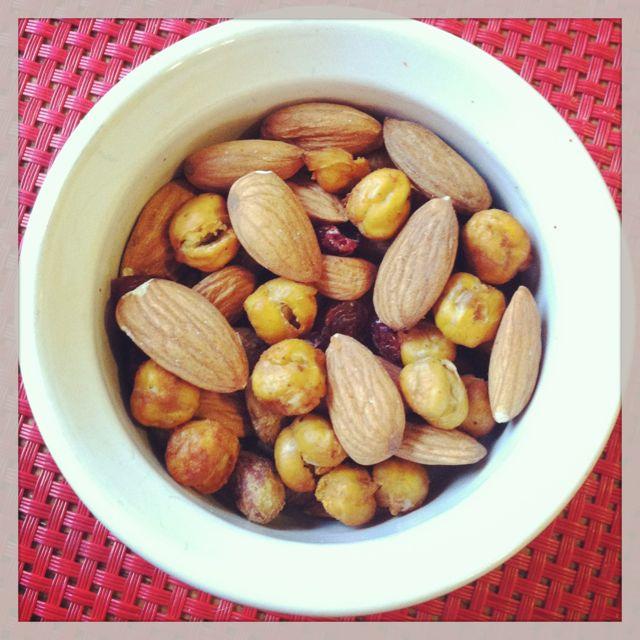 3PM
Marcus usually stops by around this time because he wants his dinner.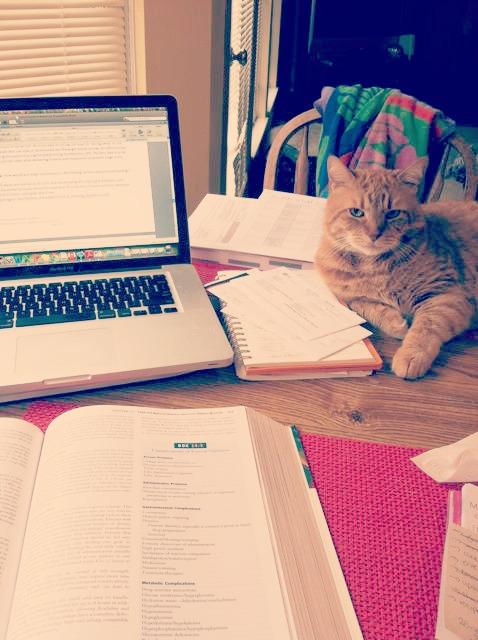 4PM
I power through one last hour of work on various projects. The dogs finally get tired of laying around and turn to their toys to entertain them since I'm being pretty boring 🙂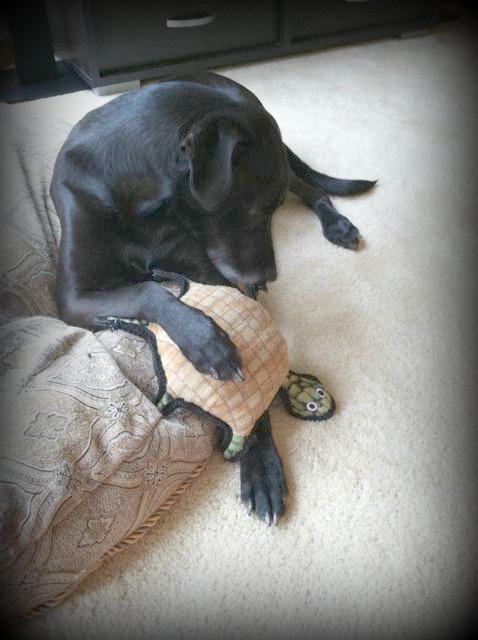 5PM
Crossfit time!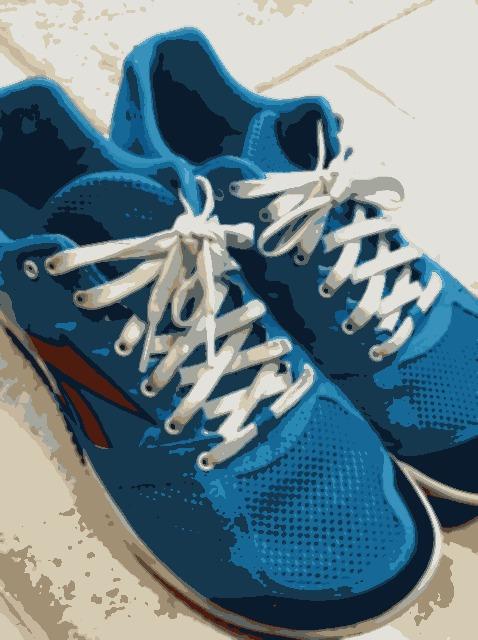 6PM
The WOD includes front squats, box jumps, kettlebells and wall balls-some of my fav things!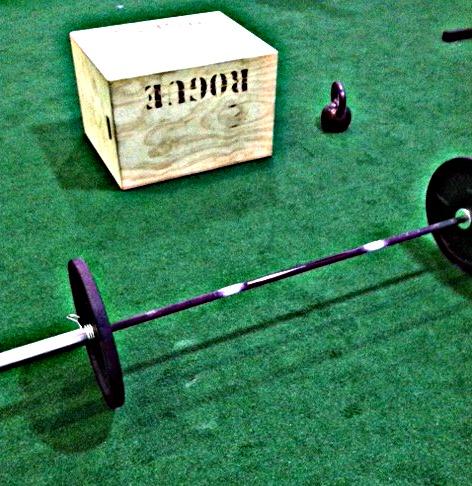 7PM
I do some prep work for my internship class. We're meeting our cultural competency with a little research project, which we'll be sharing tonight. We also have to make a cultural dish and I chose to make salsa.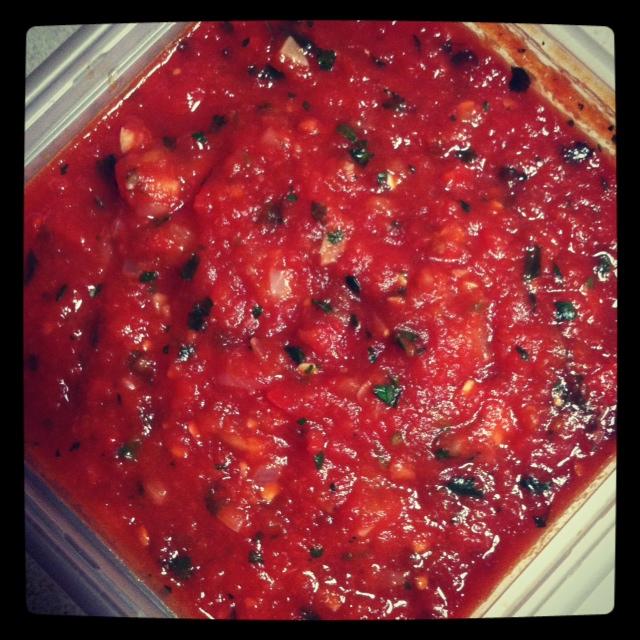 8PM
Dinner time! Stuffed peppers with quinoa, lentils, shrimp, mushrooms, onions and curried sweet potato soup.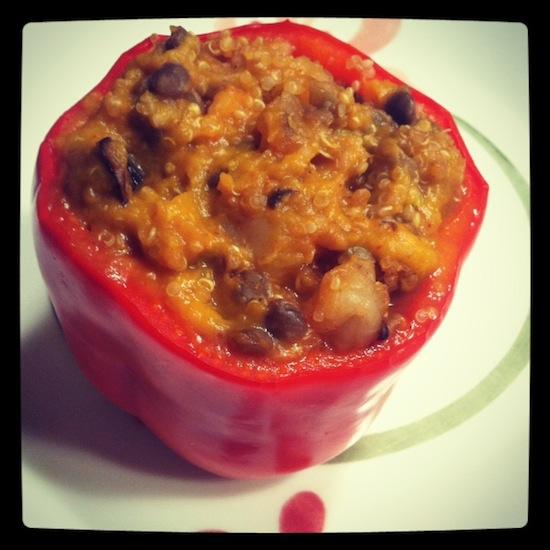 9PM
Couch time. I spend time working on modules for my internship and blogging while hubby watches TV.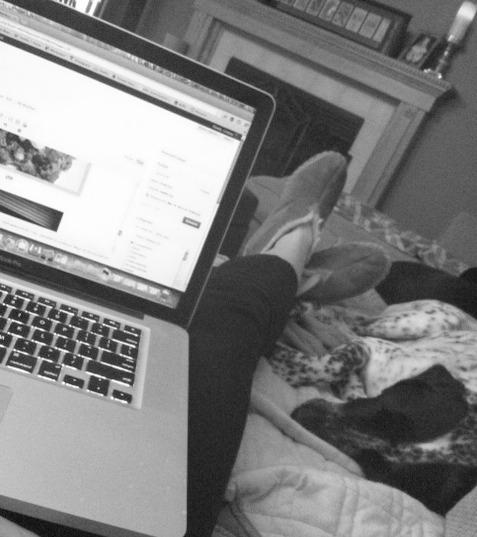 10PM
Family time.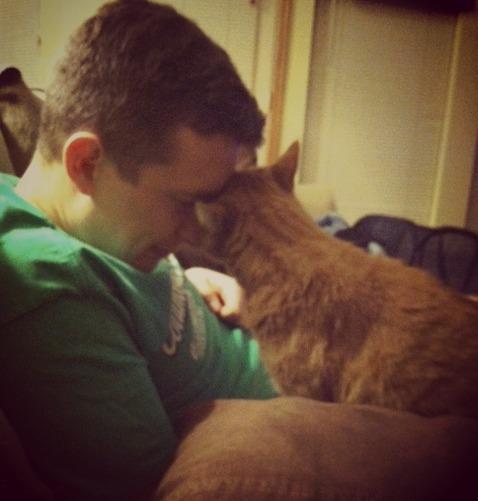 11PM
Bedtime snack and stretching. Pigeon pose for the win!
So there you have it. A day in my life (currently).
Important note: On days when I spend most of my time at the computer, I make a special effort to get up several times an hour to stretch my legs and you should too! Whether it's to refill my water bottle, walk up and down the stairs a few times, spend a few minutes stretching or switching to standing up while I work for a while, it's important to get out of your chair and get the blood pumping!
Let's chat: Do you have a desk job? Do you make an effort to get up and moving throughout the day?
Enjoy!
–Lindsay–
LEARN HOW FOOD AFFECTS YOUR BODY.
Get my free Table Talk email series where I share bite-sized nutrition information about carbs, protein, and fat, plus bonus information about snacks and sugar!