On Saturday we went to the Farmer's Market and I came home with, among other things, a GIANT bag of basil. I immediately came home and made a batch of pesto. I used this recipe and it turned out great!
Then I immediately made these breadsticks that I've been dreaming about ever since Nicole posted them. The only change I made was to use mozzarella cheese instead of Parmesan.
Please ignore my pictures and go look at Nicole's. They're much prettier 🙂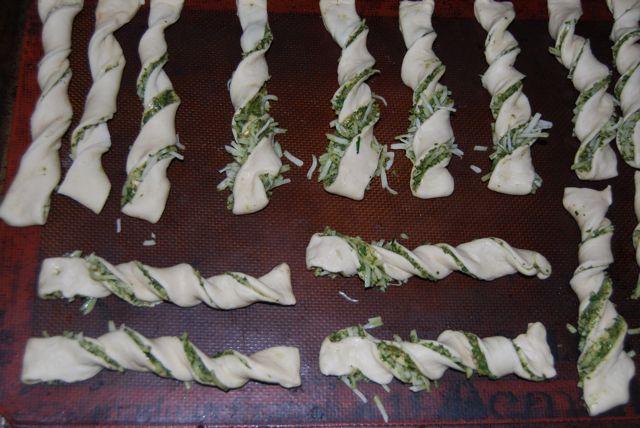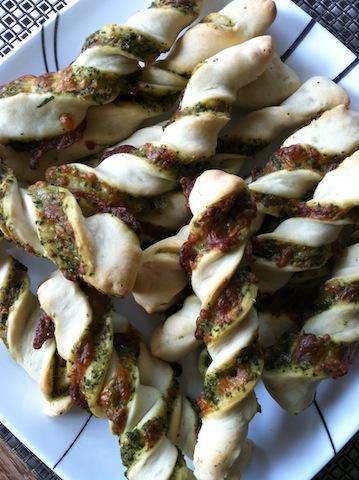 Yesterday I continued on my pesto kick and whipped up a little side dish that accidentally turned into dinner.
If you're a long-time blog reader, you know we're big fans of roasted potatoes in our house. Last night I kicked them up a notch by tossing them in pesto before roasting them. Then the plan was to enjoy them with some fresh mozzarella cubes….but while they were roasting I took it one step further and added in some corn and tomatoes.
Pesto Potato Salad
Prep Time: 5 min
Cook Time: 25 min
Keywords: roast side healthy vegetarian pesto potato fall
Ingredients (Serves 4)
2 cups diced red potatoes
1/2 tsp olive oil
1 Tbsp pesto
1 c corn
1/2 c tomato, diced
1/4 c diced fresh mozzarella
Instructions
1. Pour the olive oil on the potatoes and toss to coat. Add the pesto and stir to combine.
2. Roast the potatoes on a baking sheet at 425 degrees for 25 minutes, stirring occasionally.
3. Place the corn in a medium sized bowl, add the tomato and mozzarella and stir to combine. Stir in the potatoes when finished roasting and serve warm.
Notes:
Remove as much juice and seeds from the tomato as possible to keep the potatoes from getting too soggy.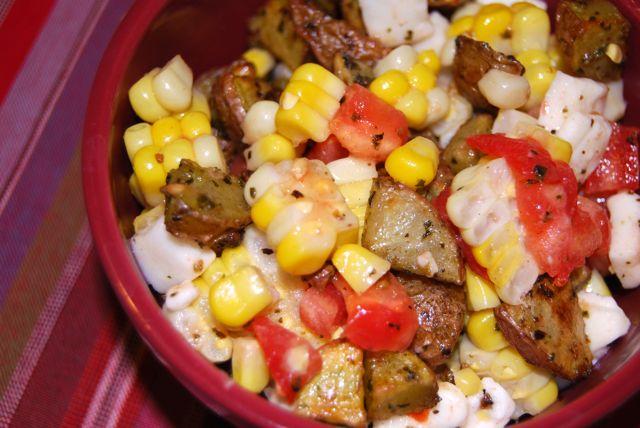 Oh, and in case you're wondering, putting all these ingredients (minus the potatoes) on a piece of naan makes a killer pizza 🙂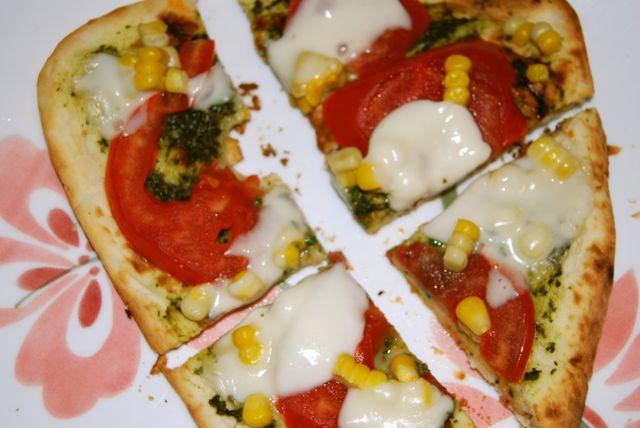 So yes we ate the whole bowl of potato salad and the pizza and called it dinner last night. Oh well 🙂
Enjoy!
–Lindsay–