Happy Valentine's Day friends 🙂
I hope you get to enjoy some time with your loved ones tonight!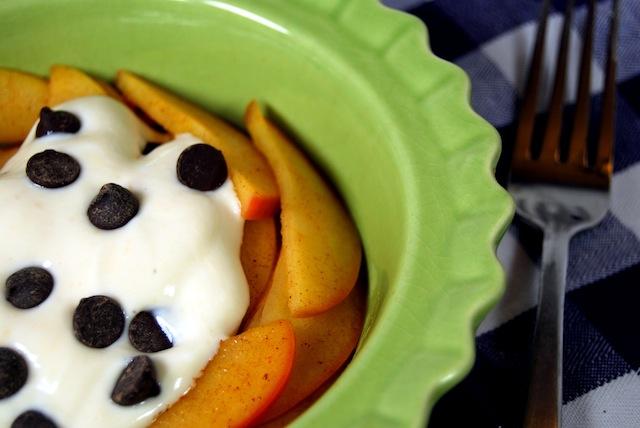 I made you a little dessert. A fun spin on the traditional calorie-laden caramel apple. You know, like the ones from Rocky Mountain Chocolate Factory?
Last week, my friends at Stonyfield sent me a fun little valentine's day package! *Free sample. All opinions are my own.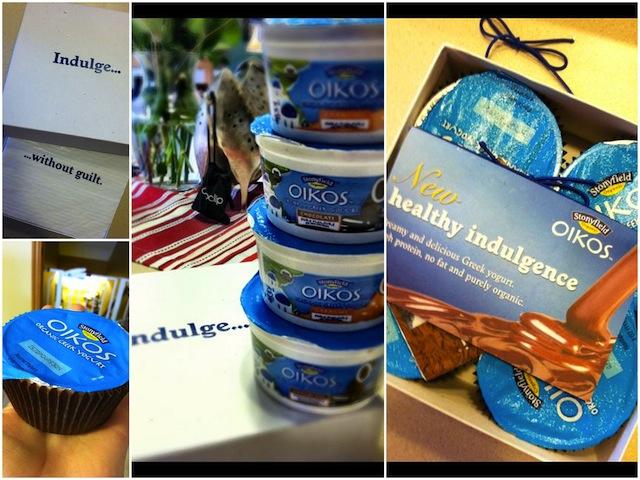 That's right…caramel and chocolate flavored Greek Yogurt!
Whenever I think of caramel, I think of caramel apples, even though I don't really ever eat them. To be honest, I'm not the biggest caramel fan….so I wasn't actually sure that I was going to like this little dessert I whipped up for myself! But I kept an open mind, and it turns out I loved it!
Here's how it went down:
One of my favorite go-to "desserts", (especially right after I graduated from college-I made these all.the.time) is sauteed cinnamon apples. All I do is slice an apple up into really thin slices, put them in a saucepan with a little bit of water and some cinnamon and saute them until they're nice and soft.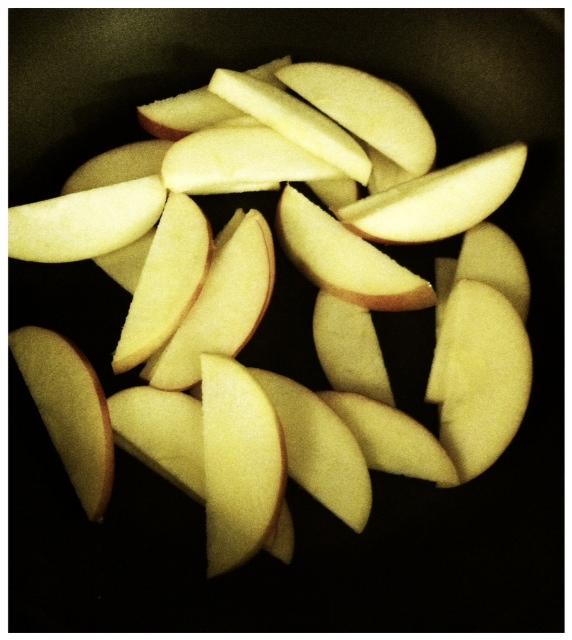 I usually top the slices with a little bit of vanilla ice cream or yogurt, but last night I got the brilliant idea to add the caramel yogurt!!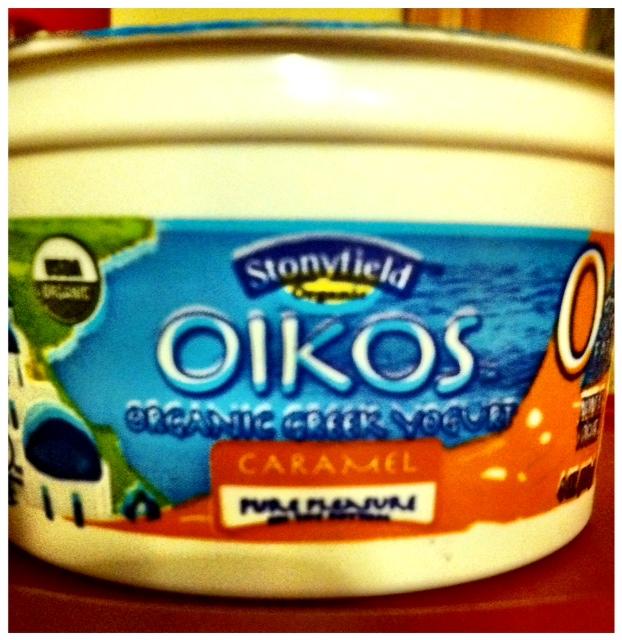 Let me just say….YUM! I liked this yogurt way better than I thought I would. The caramel flavor wasn't too strong, but was still definitely present and it paired perfectly with the apples! Add a few chocolate chips and you've got yourself a pretty tasty little treat – that won't undo all your hard work at the gym!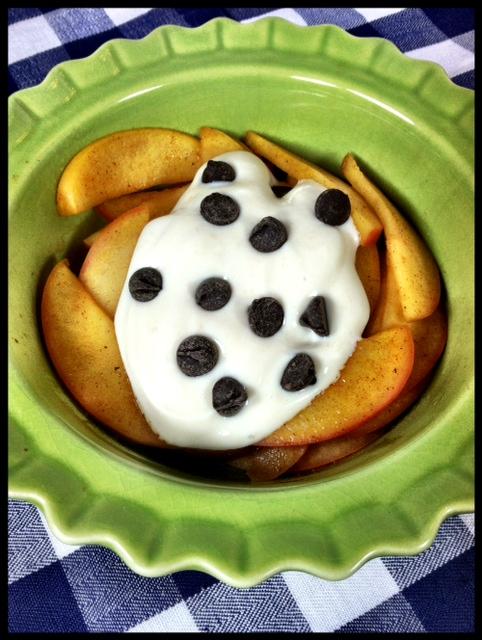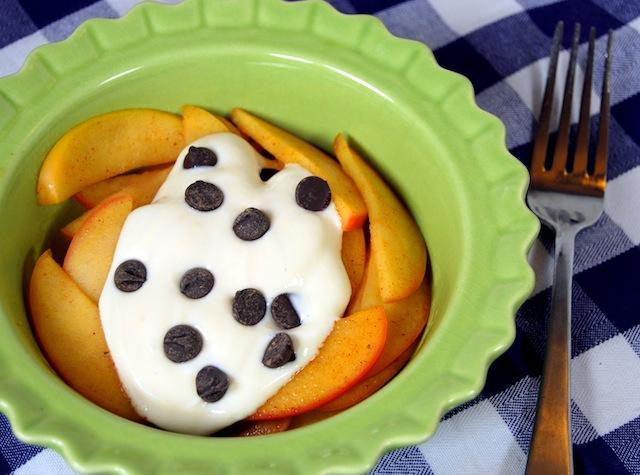 Pin It
Speaking of the gym, don't forget to hop on over to Lindsay's blog and check out today's Tuesday Trainer! Today's theme is partner moves!
Today's workout: Put together a workout that involved a lot of burpees! A challenge for me because I hate burpees: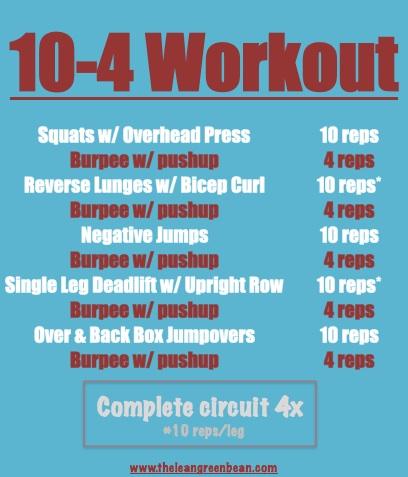 Pin It
I was definitely ready to be done by the 4th round!
Enjoy!
–Lindsay–
LEARN HOW FOOD AFFECTS YOUR BODY.
Get my free Table Talk email series where I share bite-sized nutrition information about carbs, protein, and fat, plus bonus information about snacks and sugar!