Hi Friends!
I promised I would write a post about how I studied for and passed my RD Exam to become a Registered Dietitian, so here we are! I realize this post will be incredibly boring for some of you….so feel free to come back tomorrow if this isn't your thing!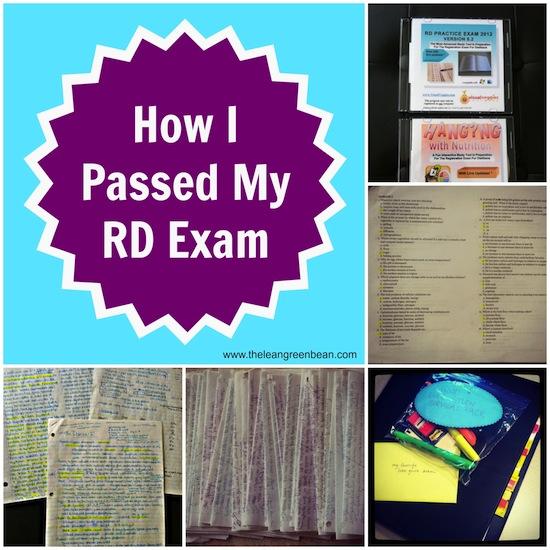 First things first….a couple pieces of general advice about studying for the exam:
Schedule and take your test as quickly as possible after completing your internship: I was told it would take a month for my paperwork to process after completing my internship and that I wouldn't be able to schedule my exam until then. Turns out it only took a week for the paperwork, which was awesome…and then I scheduled my test for two weeks after that…so I was able to take my test just 3 weeks after finishing my internship.
Study the way you know works for you: I'm going to show you guys how I studied…but that DOES NOT mean that everyone should study this way. I know myself, I've taken a million tests and I know what I need to do to study effectively and pass.
Don't overstudy: The test is hard, don't get me wrong, but I promise you've taken harder tests if you've made it to this point. This exam is not any harder than a biochemistry or anatomy exam. It may seem overwhelming because there is so much information…but trust me, trying to overstudy and memorize every single detail will only make things worse.
Here's what I used to study: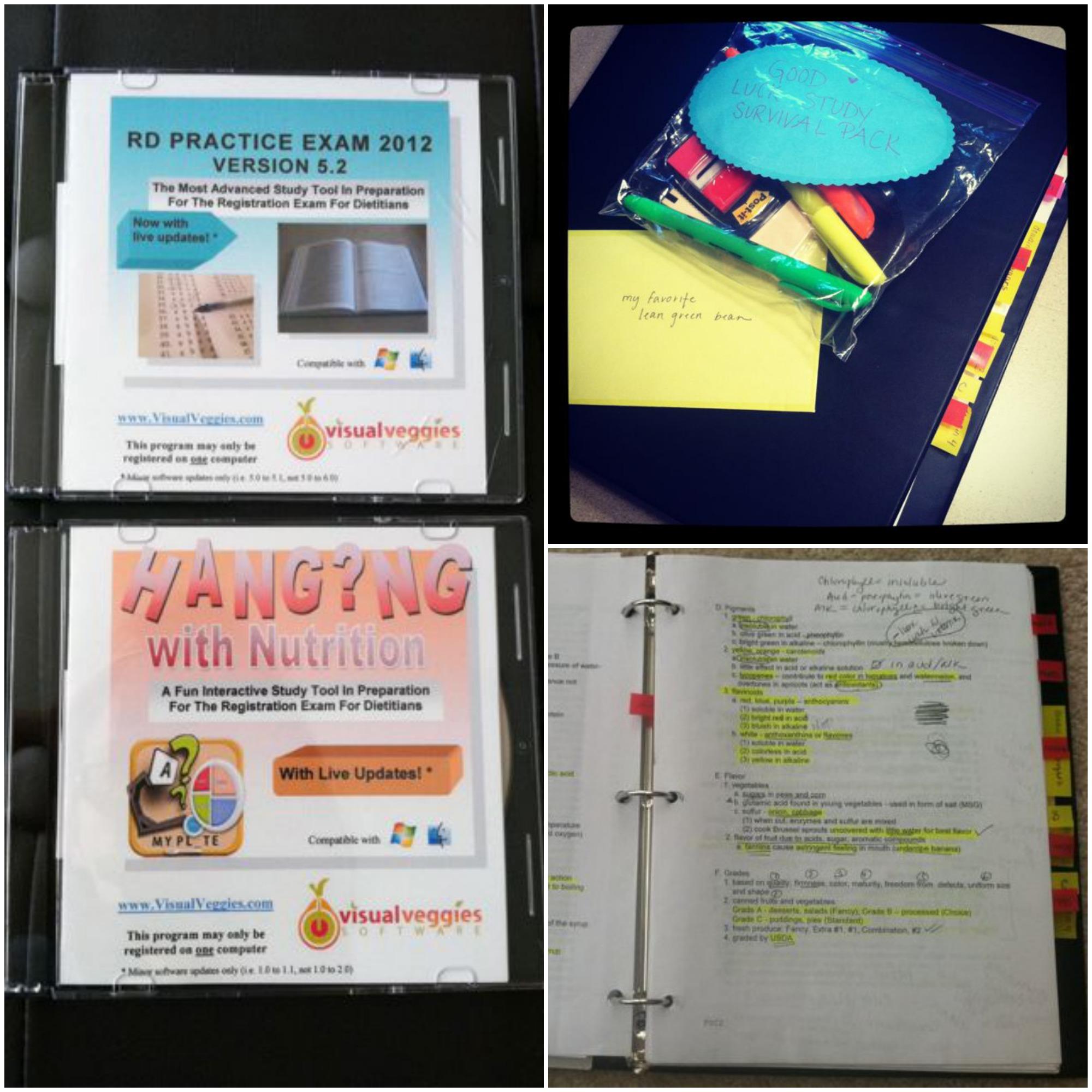 The Inman Study Guide with practice test – My girl Elle sent me her study materials after she passed bc she rocks!
Visual Veggies – (I received this for free in exchange for an honest review) I used VV to study for my Diet Tech exam and loved it so I knew I wanted to use it to study for this exam as well
Here's what I did:
1. Spent time going through the entire Inman binder– The only way I can remember stuff is if I write it down myself. So that's what I did. I took notes as I reviewed the Inman binder. Once I got through each doman, I condensed the notes down based on what I did and didn't know at that point. Then after I went through the whole binder, I condensed my notes again.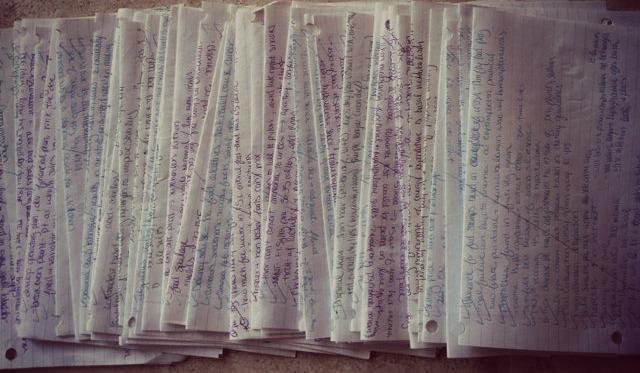 Yes, those pages are all filled front and back with notes. Like I said before…if this isn't the way you study, DON'T STUDY THIS WAY. Believe me, I wouldn't spend time writing and rewriting if I could remember stuff just reading it from the binder. But I know from past experience that I can't…so I did what works for me. Once I had condensed all I could, I ended up with a much more manageable set of notes to review over and over again.
2. Did all the practice questions on the Visual Veggies software– Visual Veggies has multiple sets of questions for each domain, plus full length practice tests. All the answers have explanations if you get a question wrong. This is the perfect study tool for me because I love practice questions. I did over 600 practice questions using the VV software. Here's what it looks like:
Pick your domain: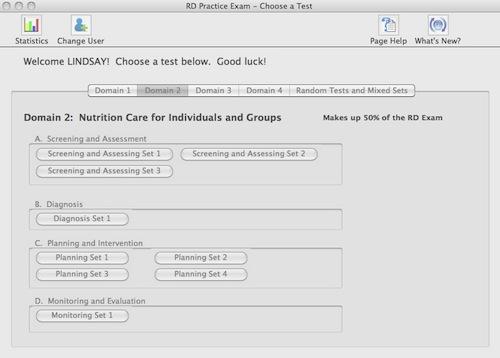 Or pick a mixed set or practice test- they have full length (125 questions) or short versions: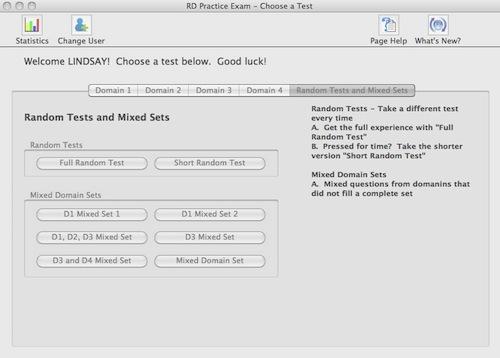 Start your practice set. They're 25 questions and you get 30 minutes to complete them: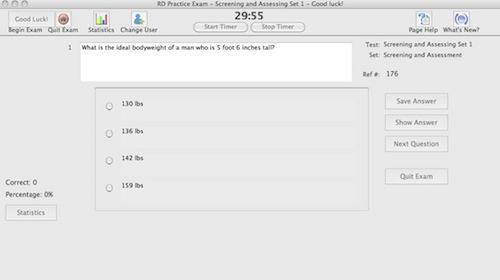 You see whether your answers are correct or not right after you save your answer. If you answer incorrectly, it shows you the correct answer and if you click "show answer" it will give you an explanation: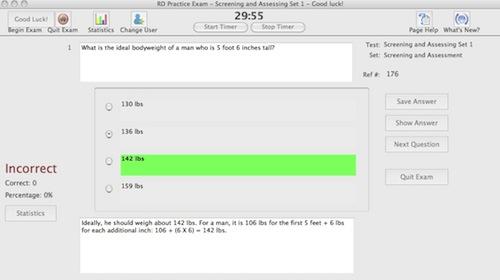 It saves the data from all your practice sets and tests. You can run reports that will show you the ones you answered incorrectly and provide the correct answers and you can print out those reports if you want: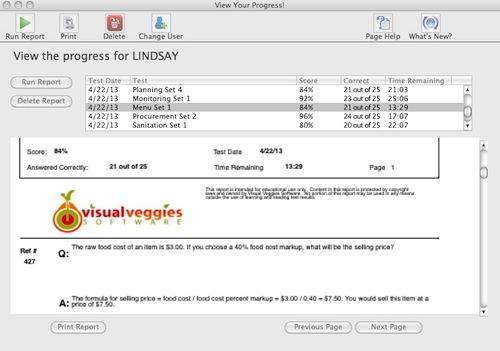 I loved it! They also added a fun Hangman game that they didn't have when I took my DTR exam: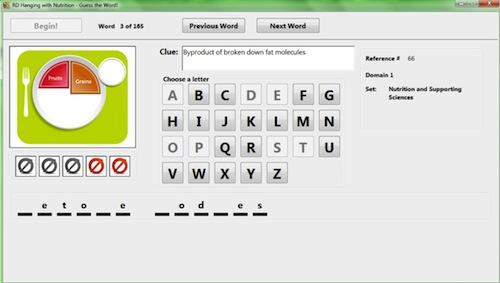 I didn't use this a ton, but I did use it a couple nights before my exam when I was starting to feel pretty confident. It was a fun change of pace from a regular practice test and another helpful study tool.
3. Worked through a whole Inman practice test– The Inman practice tests have 300-400 practice questions per domain, so there's over 1000 practice questions total…and yes I did them all. You don't have to. You could just go through and pick out the ones you didn't know how to do, or just do half of them, whatever works. I like to see as many possible questions that could resemble what I'll see on the test before I take it…which is why I LOVE practice tests.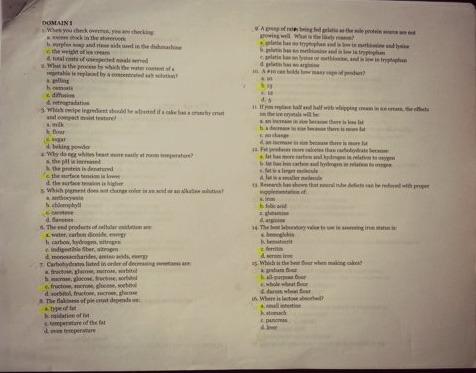 4. Studied my condensed notes. I had a page or two for each domain, plus a page of equations and a page of other random notes. For the last two days I focused solely on those notes. I read and re-read them, practiced using the equations, etc until I felt comfortable with everything.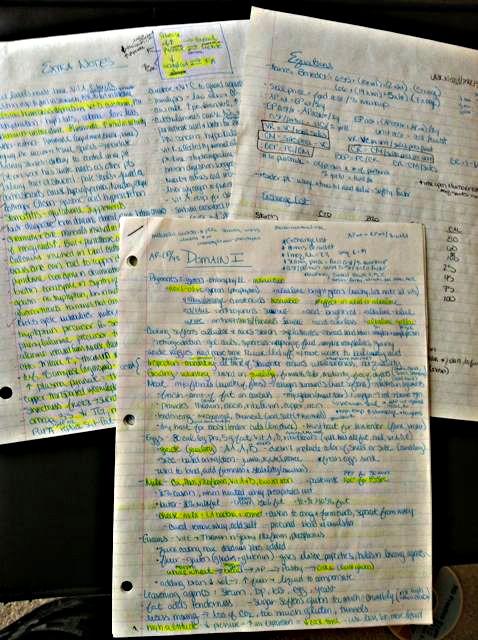 Overall, I spent about 9 days studying and I think that was plenty. By the end I was getting pretty restless and I knew I'd be ready to take the exam on the day I was scheduled to.
Post-Exam Thoughts
Here's how I felt after the exam:
It was hard. I felt confident going into the test but while I was taking it, I was about 80% sure I was going to fail.
A lot of the questions were different than the practice questions. Which sucked. Wouldn't it be nice if they were just the same?
The test only covered about 40% of what I studied. Which means I knew WAY more than was actually on the test. And that's frustrating. For every question I knew I was missing on the exam, I felt like screaming "why can't you ask me this, this or this…I know all that!!"
Bottom Line
The test is hard, but passable. Choose your study materials wisely based on your own study habits. Study hard. Take the test with confidence. Trust that your study materials will prepare you, even though it might not seem like it when you're taking the actual test. Don't freak out while taking the test. Remember you don't need to get 100% of the questions right. It's ok to miss some.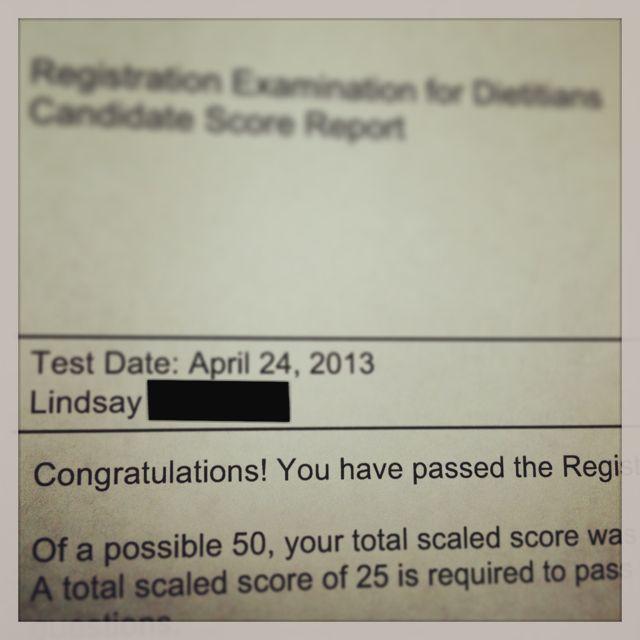 Celebrate when you pass.
You freakin' earned it!!!!!
Let me know if you have any questions.
–Lindsay–
I was provided the Visual Veggies software for free. All thoughts and opinions are my own.
LEARN HOW FOOD AFFECTS YOUR BODY.
Get my free Table Talk email series where I share bite-sized nutrition information about carbs, protein, and fat, plus bonus information about snacks and sugar!