Hi Guys!
It's Monday, and boy do I have a treat for you! Have you ever baked something and had it turn out so well that it just makes you kinda ridiculously happy? That's how I feel about these. I feel like I've been in a little bit of a cooking rut lately, makings some things that are edible, some things that are good, but nothing GREAT. Well let me tell you, I've definitely busted out of that rut with these….and it brought a big smile to my face 🙂
Let's back up…Over the weekend I whipped up some breakfast/snack bars using my new favorite ingredient- chickpea flour! I made a small batch because I wasn't sure how they would turn out…but I loved them! You can't tell there's chickpea flour in them at all. I'm so excited to share them with you guys. I used my Pumpkin Oatmeal Bars as a starting point…but I wanted to make them healthier, and I didn't have any pumpkin so I had to work around that.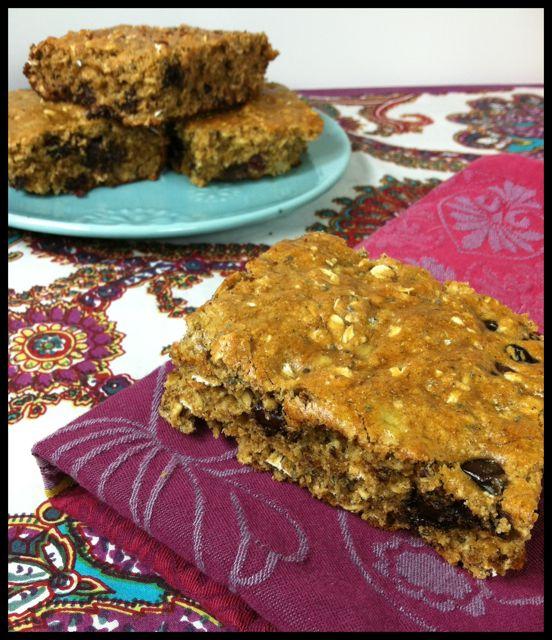 These are gluten free as long as you use oats that are, and can easily be made vegan if you use a flax egg!
Healthy Breakfast Bars
Prep Time: 5 min
Cook Time: 20 min
Keywords: bake breakfast snack healthy vegetarian low-sodium banana chickpeas cranberry peanut butter
Ingredients (12 bars)
1 c garbanzo bean flour
1 c oats
1/2 c oat flour
1 tsp cinnamon
1 tsp baking soda
2 Tbsp chia seeds
1/2 c natural peanut nutter
1/2 c brown rice syrup
2 egg whites
1 tsp vanilla
1 c mashed banana
1/2 c chocolate chips
1/2 c dried cranberries
Instructions
Mix wet ingredients in a medium-sized bowl.
Add dry ingredients and stir until combined.
Stir in the cranberries and chocolate chips.
Pour mixture into a greased 9 x 13 pan and bake at 375 degrees for 15 – 20 minutes.
These bars are moist and delicious and packed with protein and fiber! You can customize them by adding different kinds of dried fruit, leaving out the chocolate chips or you could try subbing pumpkin or applesauce for the mashed banana! Also, when I first tested these I made a quarter batch, so this recipe can easily be halved or quartered. They could also be baked in a variety of different sized pans to get your desired thickness.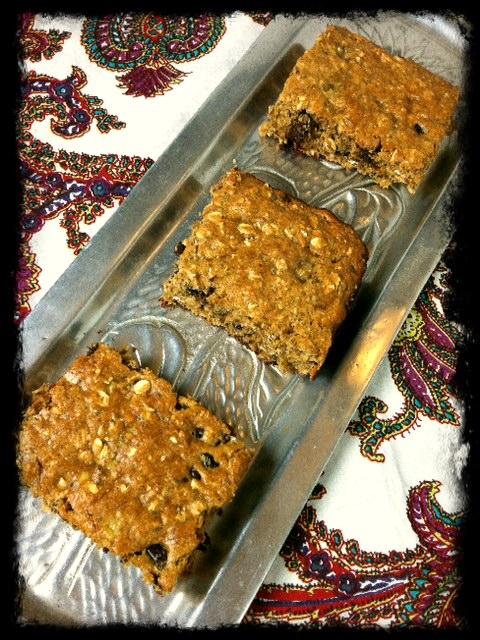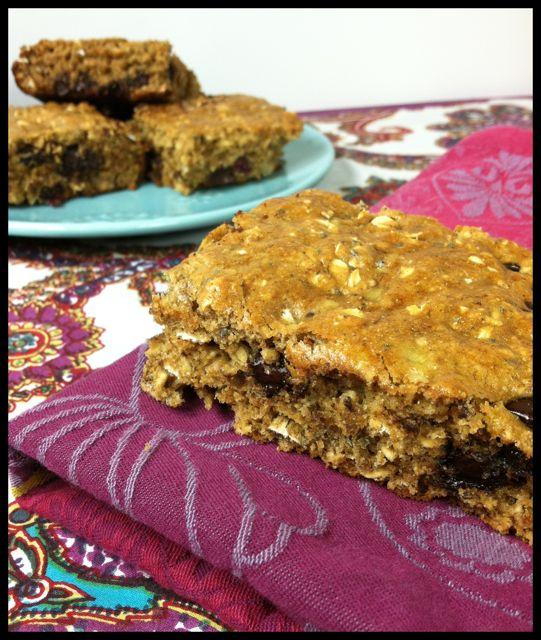 Pin It
I plugged this recipe into sparkpeople because I was curious about the nutrition facts and look what popped out: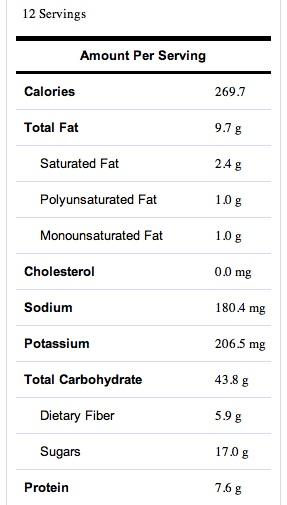 I was so pumped to see so much fiber and protein in them. The sugar is a little high, but some of it is natural from the banana, and if you left out the chocolate chips and used an unsweetened dried fruit instead of craisins it would be lower.
So there you have it. My new favorite morning snack 🙂
Today's workout:
t'd been a while since I did a good tabata so I put one together that was all legs and by the end I was FEELIN THE BURN! One of my favs so far!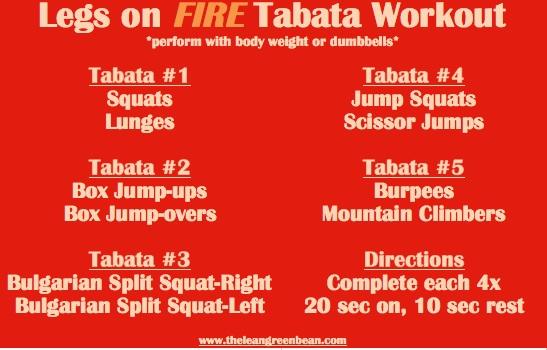 Enjoy!
–Lindsay–
LEARN HOW FOOD AFFECTS YOUR BODY.
Get my free Table Talk email series where I share bite-sized nutrition information about carbs, protein, and fat, plus bonus information about snacks and sugar!