Last night I stopped and picked up some burgers for the hubby to grill for dinner. Usually we make our own burgers but we had a long day full of yard work and sometimes pre-made is just the way to go.
I'm not all about beef burgers, so I whipped up a tasty little 'dilla for myself! And let me tell ya, it was GOOD!
It all started with this corn and black bean salsa I made.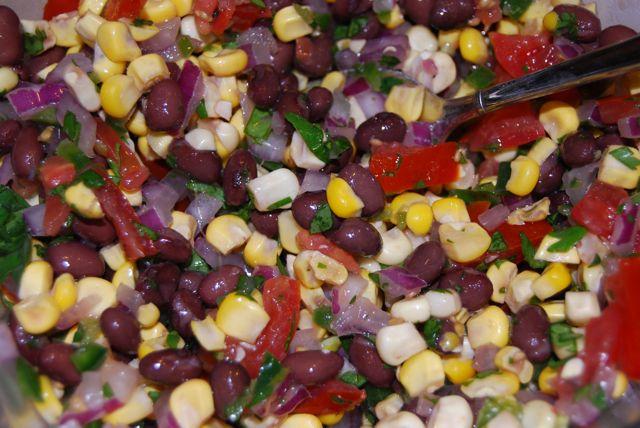 I made a big batch and took some over to my in-laws for a cookout we were having. My salsa is a bit different every time I make it, but for this batch I used two ears of sweet corn that I cooked on the grill, one can of no-salt added black beans, 2 small tomatoes, about 1/2 c red onion, several Tbsp chopped fresh cilantro, the juice of one lime and two jalapenos. Since I made it the night before, it had plenty of time to develop a good flavor…and it was nice and spicy!
When I made my actual dilla, I started with some red pepper avocado slices.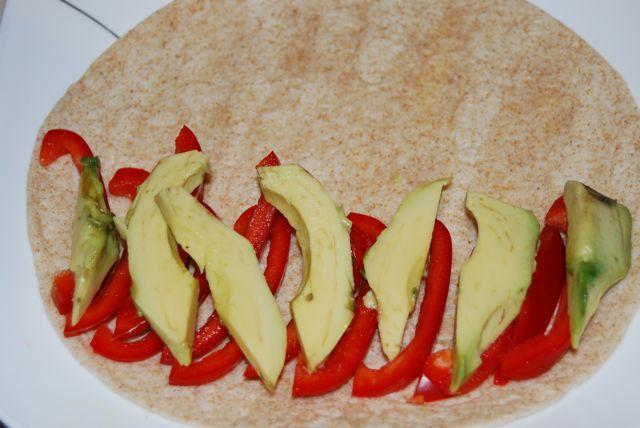 Then I added some salsa and a little bit of cheese.
We picked up a new grill pan at Marshall's this weekend that was much bigger than the one we had and I thought it'd be fun to see if I could grill the quesadilla and give it a nice crunchy crust.
The result? Delicious! It got a little messy because I don't put much cheese in my quesadillas so they don't always stick together as well as they could. But nonetheless, the dilla was darn delicious!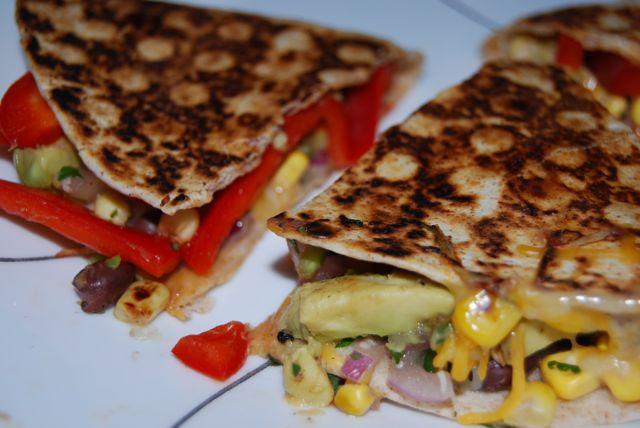 Enjoy!
–Lindsay–
LEARN HOW FOOD AFFECTS YOUR BODY.
Get my free Table Talk email series where I share bite-sized nutrition information about carbs, protein, and fat, plus bonus information about snacks and sugar!