Zucchini boats are nothing new. It's one of the easiest ways to use up the astounding amount of zucchini that I seem to amass every summer. Last night I set out to change mine up from the usual by making them Mexican-inspired.
I started by preparing the zucchini. Simply slice them in half lengthwise and then using a spoon, or a melon baller, scoop out the flesh to make something that resembles this:
I chopped up about 1/3 of the zucchini innards to add to my filling and saved the rest for another dish.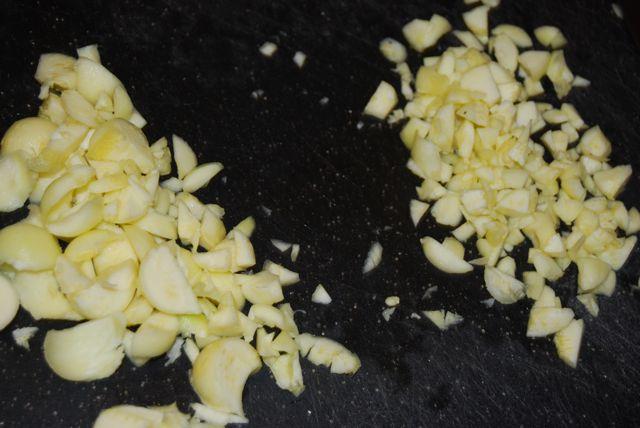 Next, the filling. Along with the zucchini, I chopped up some onion, garlic and one jalapeno. I sauteeed these in a hot pan and then added some black beans, cumin, chili powder and the juice from one lime..
While that was cooking I pricked a sweet potato all over and microwaved it for 5 minutes. Then I cut it in half, scooped out the insides, diced it up and added it to the mixture, along with some tomato and leftover wheatberries.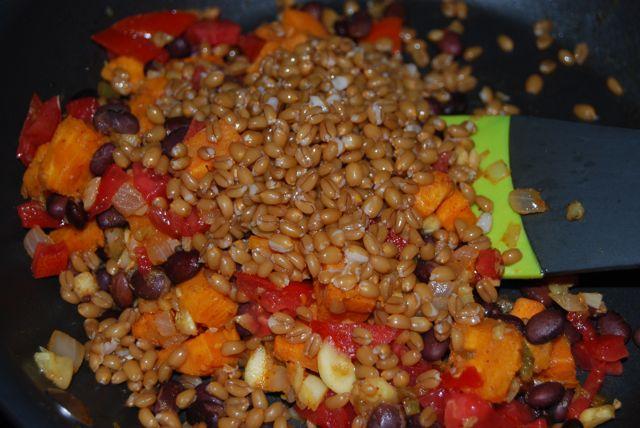 Here's where ingenuity struck. I thought, "I like sweet potatoes better than zucchini anyways so why not make some sweet potato skins too!" I knew I would have extra filling because I always seem to make too much. For the other half of the sweet potato, I scooped out less of the innards to make the boat more stable. If i'd had this idea in the beginning, I would have cut the sweet potato lengthwise as well.
When all your boats are ready, pop the zucchini boats on the grill for 10 minutes or so to help them cook about half way.
Remove from the grill and stuff. Sprinkle with cheese and put them back on the grill. This time I used a grill pan to catch anything that fell out. Put the lid on the grill and let them cook until the zucchini is tender and the cheese is melted.
They were both good, but the hubby and I agreed that we both liked the sweet potato boats better!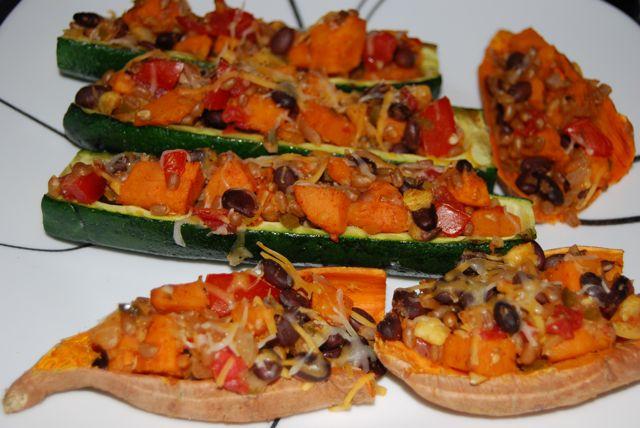 See that piece of chicken hidden in the middle there? That's grilled chicken with a quick plum sauce I whipped up. Recipe coming tomorrow!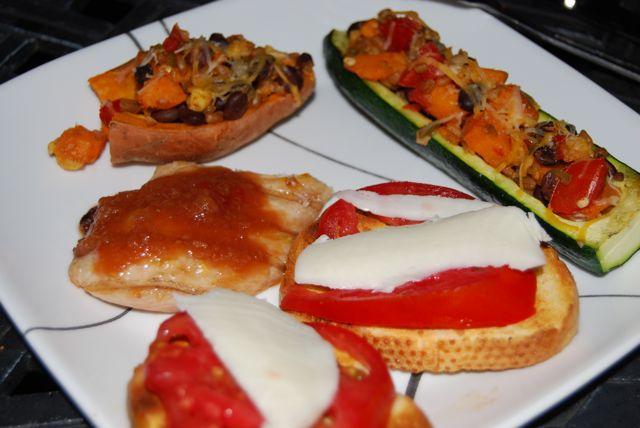 Have you ever made veggie boats?
Enjoy!
–Lindsay–
LEARN HOW FOOD AFFECTS YOUR BODY.
Get my free Table Talk email series where I share bite-sized nutrition information about carbs, protein, and fat, plus bonus information about snacks and sugar!