Hi Friends!
It's Friday again. Time for some fitness!!!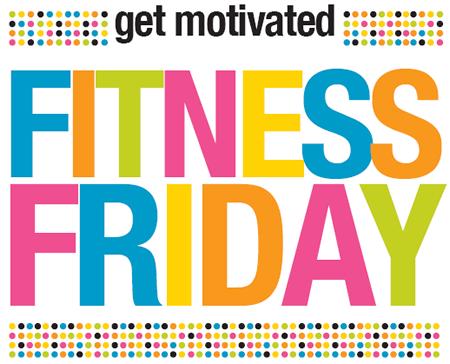 This week I made a little challenge for myself. I'm constantly pinning workouts from my fellow Fitfluential Ambassadors because they look awesome and I want to try them. But then when the time comes to workout, I usually just end up looking at my pinterest boards for some inspiration and then making up my own workouts. There's nothing wrong with that, but this week I wanted to actually try some of their routines to see what they were like!
Here's what I did:
Friday
I did one round of Carissa's 5-4-3-2-1 At Home Workout. For her workout, you're supposed to do it 2x through. I was tired after one round so I know adding a second one would have given me a great workout! The only changes I made were to the timing. I was using my gymboss so I wanted everything to be in 1 minute sets. So I did 1 min of burpees instead of splitting it into two 30 sec segments. In the 3 minute set, I did one minute of each exercise and in the 2 minute set I did one minute of each exercise.
In an effort to try more new workouts, I stuck with one round of that workout and followed it up with Courtney's 15 Minute Booty Burner. I did two sets of 15 reps for each exercise except the wall kicks, which I left out, mainly because I didn't know what they were and was too lazy to look it up 🙂 My butt was SORE the next day.
After work, the hubby and I busted out our rollerblades and went for our first blade of the year! And I followed everything up with a 2 mile walk on the treadmill to hit my 10,000 steps. Then we took a nap 🙂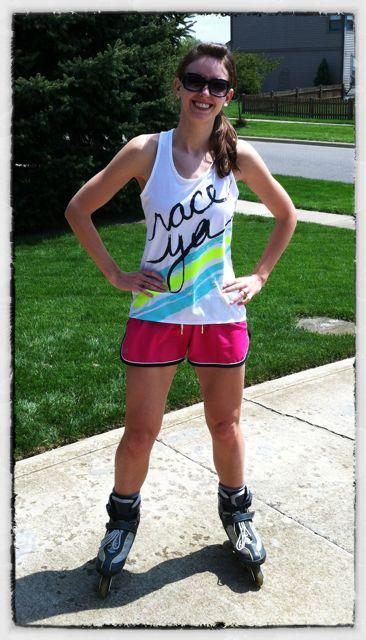 Saturday
I wasn't really in the mood to do any sort of tabata or interval workout, so I did my go-to 4 miler. I'm not sure i've ever posted it, but I use it often when I want to cover 4 miles but am not in the mood to run particularly fast. It takes just over 45 minutes.
Monday
I did this Tabata WOD workout from Jess! This one killed me. I guess I didn't look at it very closely before I started but it was a lot of upper body. I was definitely feeling it the next day! I did regular bicep curls instead of TRX and just did my lunges holding the dumbbells at my shoulders instead of overhead. I finished up with a one mile run on the treadmill and a 2 minute plank. I looked something like this when I was done (ie a sweaty mess):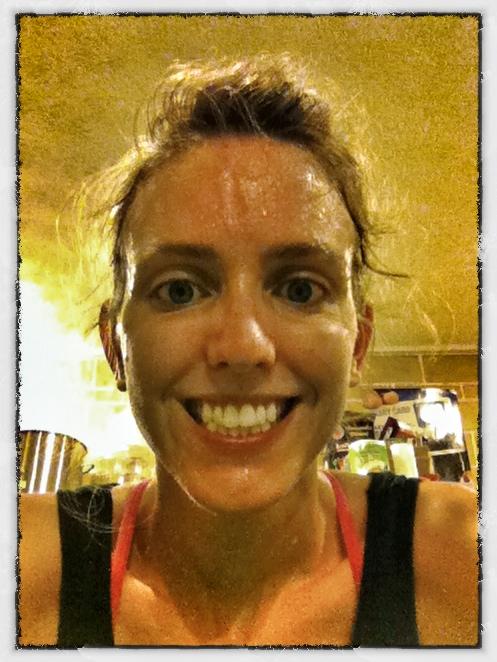 Tuesday
Rest day!
Wednesday
I tried out two more workouts that I had pinned. First I did one round of Lindsay's plyometric pyramid to warmup. Then I did Katie's Quads & Core workout. ROUGH! I was totally spent by the end, but I finished with a mile on the treadmill and topped it all off with a cookie 🙂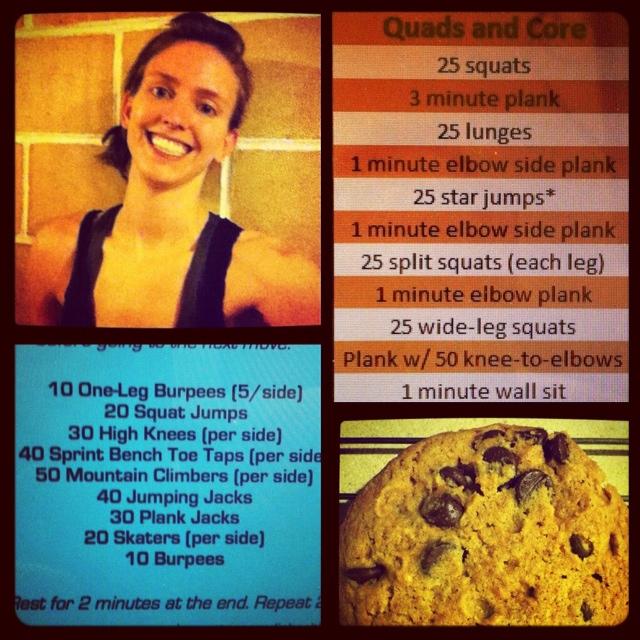 Thursday
2 fast miles on the treadmill. I ran one, walked 1 minute and ran another and finished in 17:53. This is the fastest i've run in a while, and that's because it's the first time I've pushed myself to run fast in a while. I got up to 7.5 mph…and I felt great the whole time. Maybe some more speed work next week? Remember this workout? I love it..and it's been a while.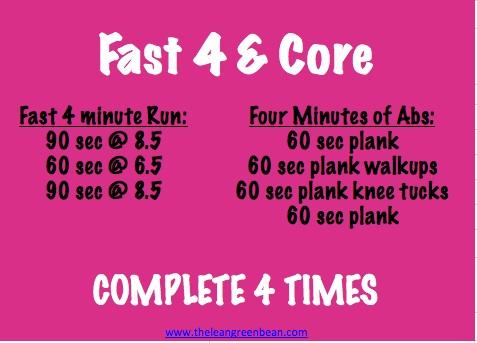 In summary, here's a list of workouts you should check out:
5-4-3-2-1 At Home Workout from Carissa @ Fit 2 Flex
15 Min Booty Burner from Courtney @ Sweet Tooth, Sweet Life
Tabata WOD from Jess @ Blonde Ponytail
Quads & Core from Katie @ She Rocks Fitness
So what about you? Did you try out any good workouts this week? Anyone have one of theirs they want me to try next week??? Leave links!
Have a great weekend!
–Lindsay–
LEARN HOW FOOD AFFECTS YOUR BODY.
Get my free Table Talk email series where I share bite-sized nutrition information about carbs, protein, and fat, plus bonus information about snacks and sugar!