Hi Friends!
This weekend, Round 1 of Elf4Health is coming to a close. I can't even begin to tell you how awesome the first two weeks have been! This challenge has more participants than Elle or I ever dreamed it would when we were putting it together, and every single one of them is amazing! I've had such a great time watching everyone rock challenges like going meatless for the day, trying new workouts, tracking their fiber, donating to Goodwill and sharing healthy snacks…but i have to say, yesterday's challenge to go makeup-free absolutely blew me away.
In fact, it moved me almost to tears at times throughout the day.
Just look at all of these BEAUTIFUL smiling faces: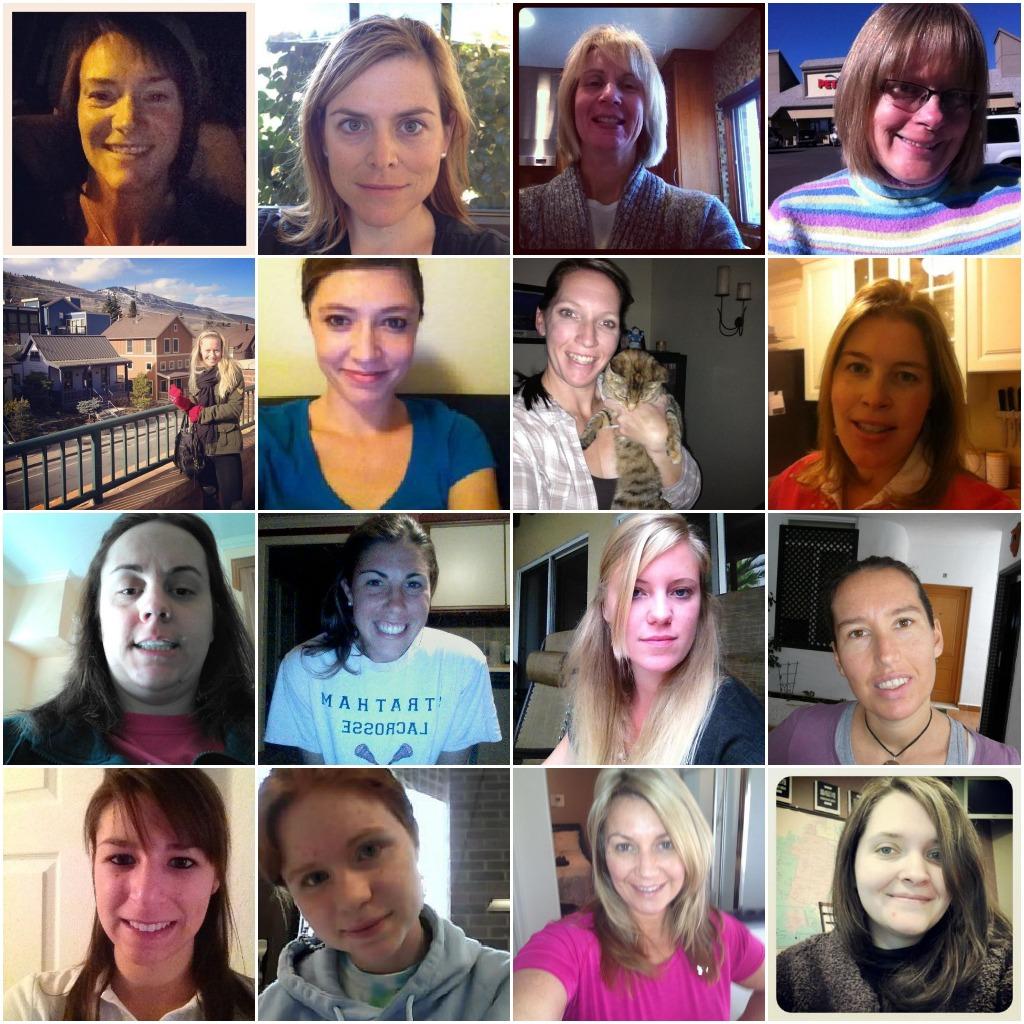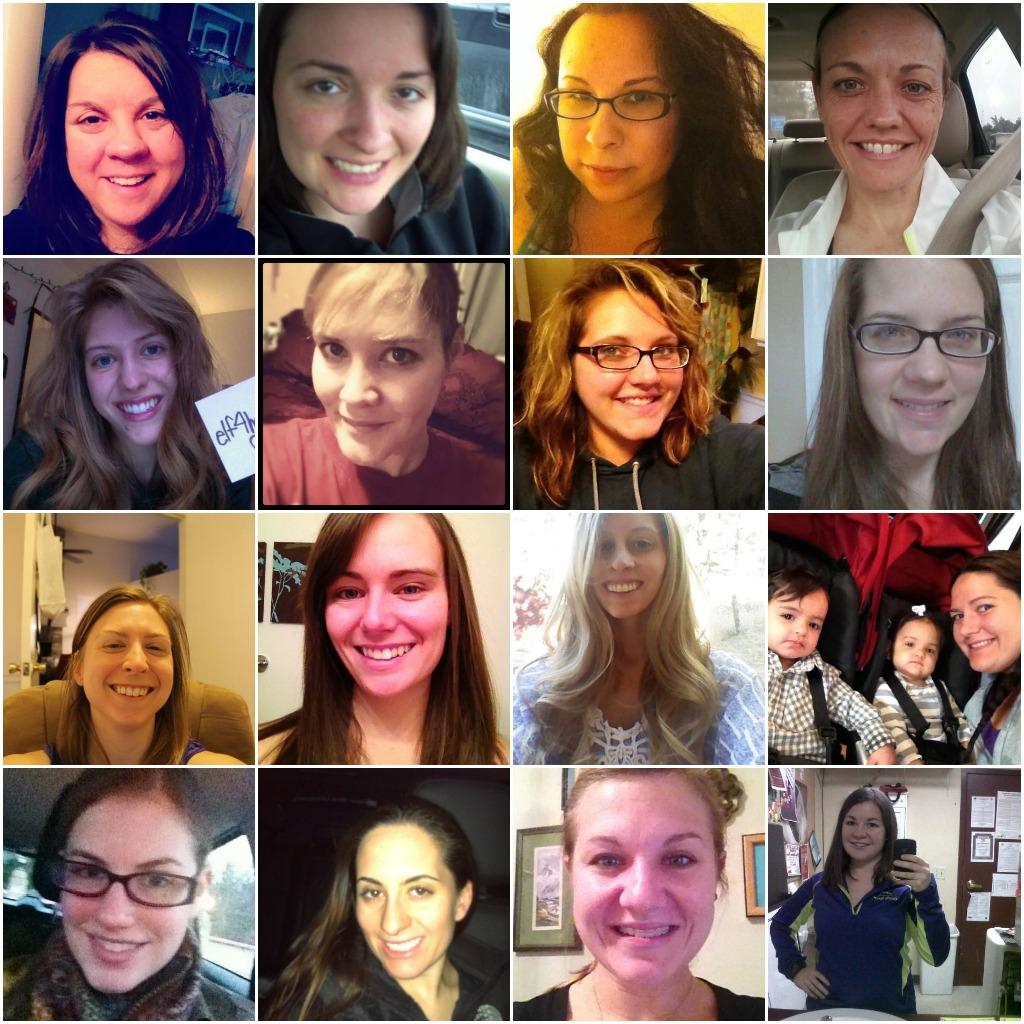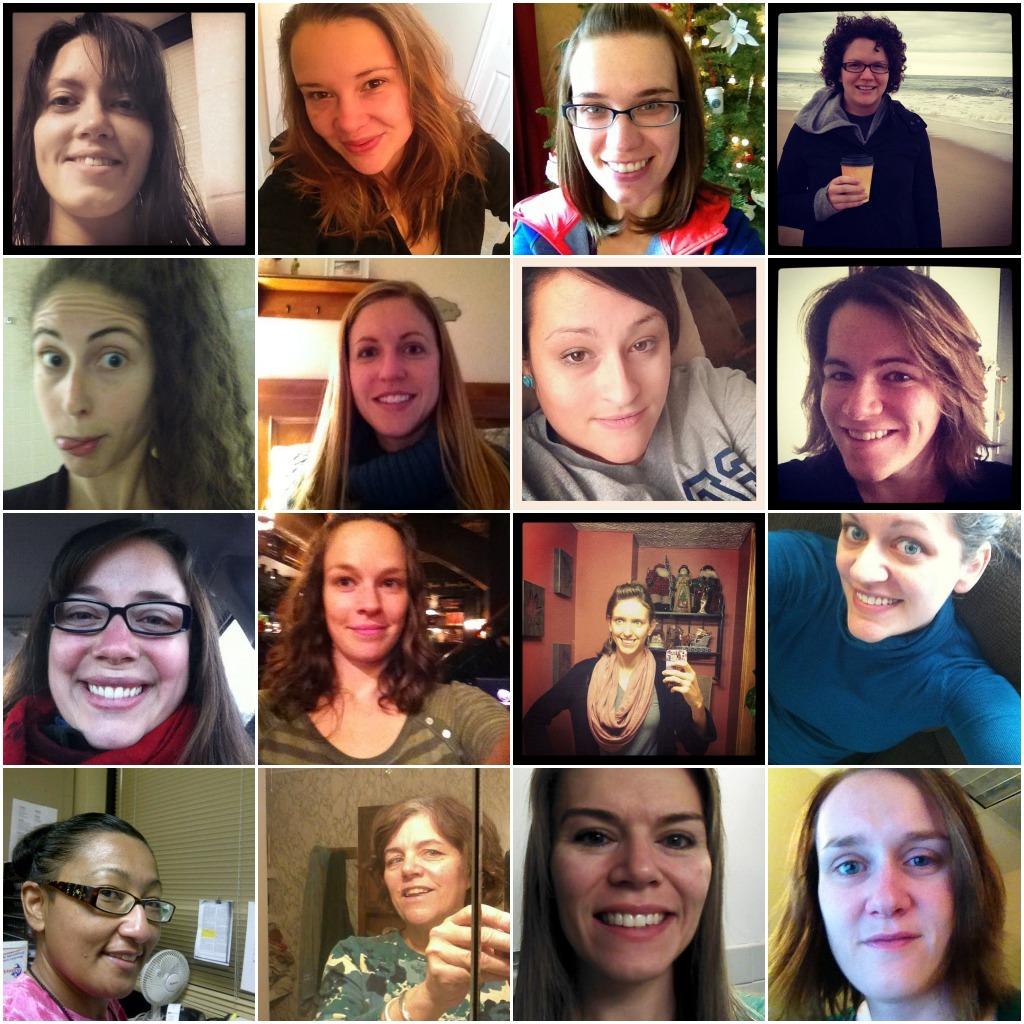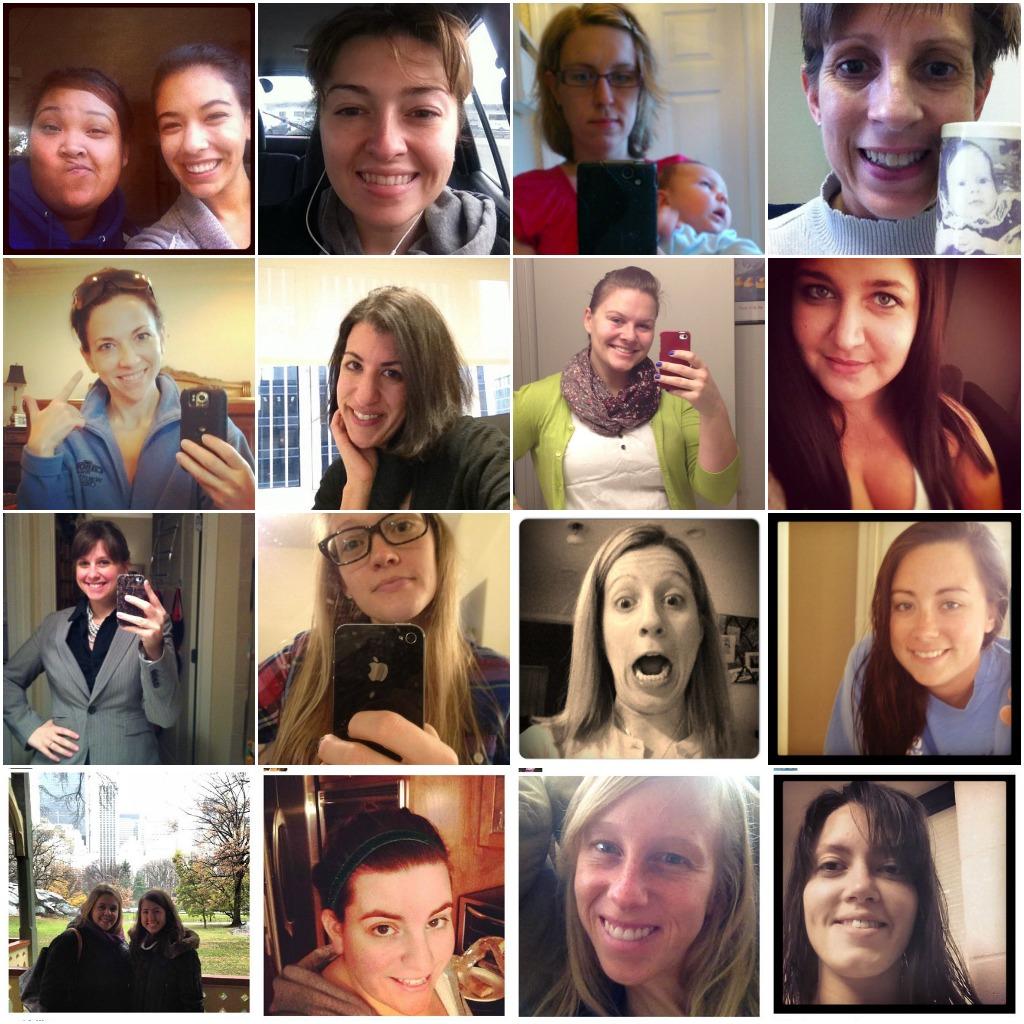 Aren't they gorgeous?! Every.single.one.of.them! I'm SO PROUD of all of my elves that went makeup-free yesterday! I know it was a big step for a lot of you and I'm so happy you took a risk and let your true beauty shine!
I got so happy reading some of the FB posts and tweets throughout the day about how they felt after going makeup-free. Here's just a few: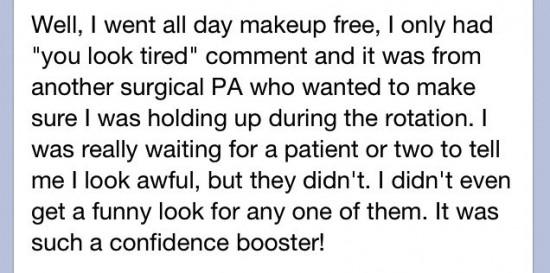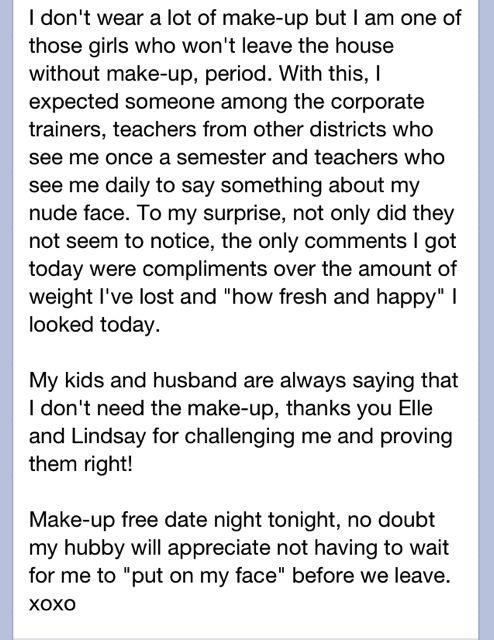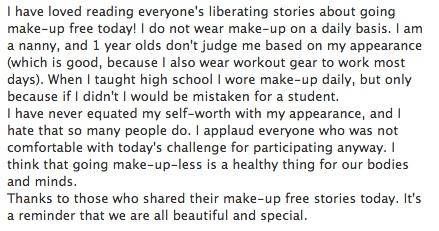 See what I mean? If those posts don't inspire you, then I don't know what will! HUGE thank you to every single elf that participated in Round 1. Stay beautiful!
–Lindsay–