These Egg-Free Snacks for Kids can easily be enjoyed by both kids with egg allergies and without!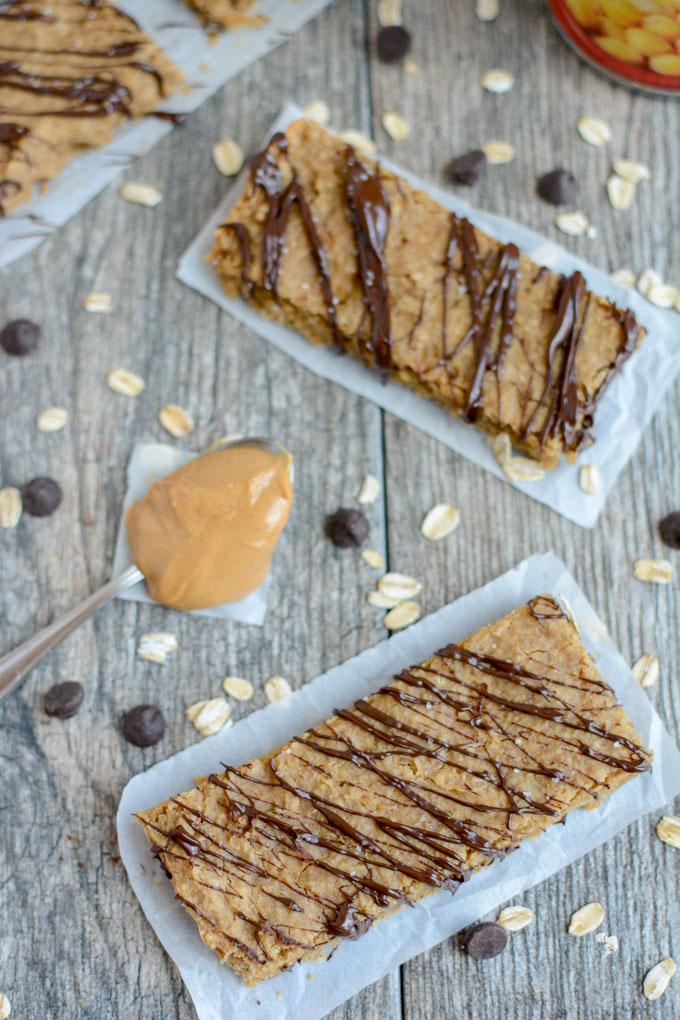 Hi friends!
If you've followed me for any length of time, you know that we are certainly not an egg-free household. In fact, we go through about 3 dozen eggs a week I would say. Pretty much all of the baked goods I make use eggs. My kids and I both eat eggs for at least one meal every day. You get the idea. However, I know there are a growing number of households out there who are dealing with egg allergies. I can imagine how frustrating it might be to find out your child has an egg allergy, so in the spirit of making your life a little easier if you fall into this category, I rounded up some yummy snacks.
The good thing about these snacks is that they're full-on delicious. They can easily be enjoyed by anyone- allergy, no allergy, child, adult, etc. But they also happen to be egg-free snacks specifically geared towards kids.
I don't have many, but here are a few that fit the bill from my blog:
Egg-Free Snacks For Kids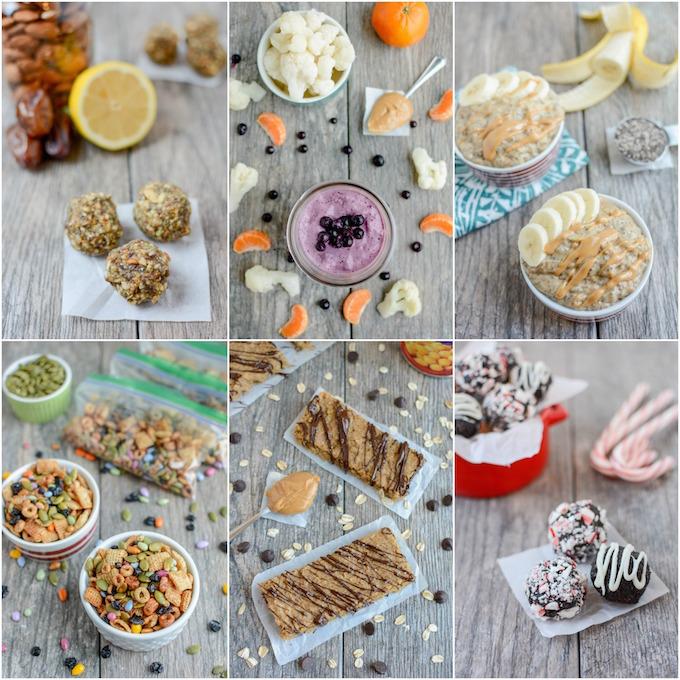 And then I went ahead and rounded up some more amazing recipes from so of my blogger friends to give you even more ideas!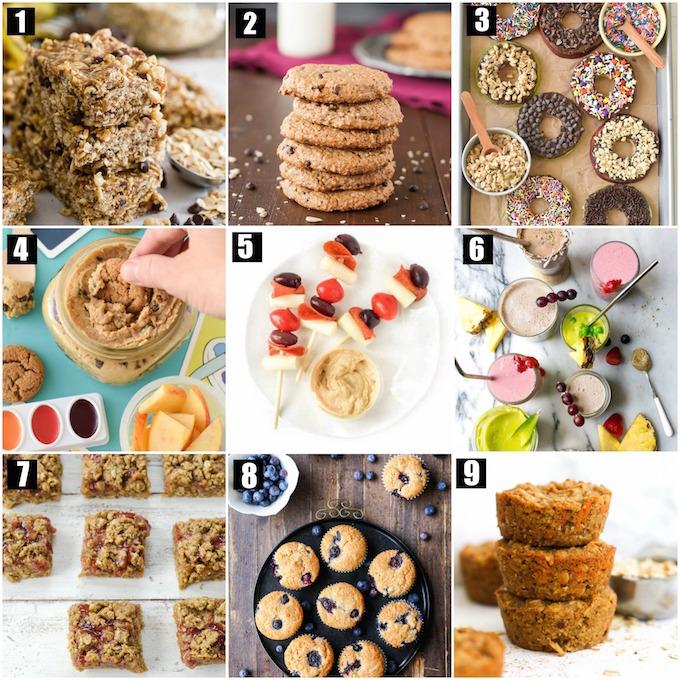 Which one will you try first?
I hope these egg-free snacks for kids inspire you with some new ideas and if you're dealing with an egg allergy that they make your life just a little bit easier.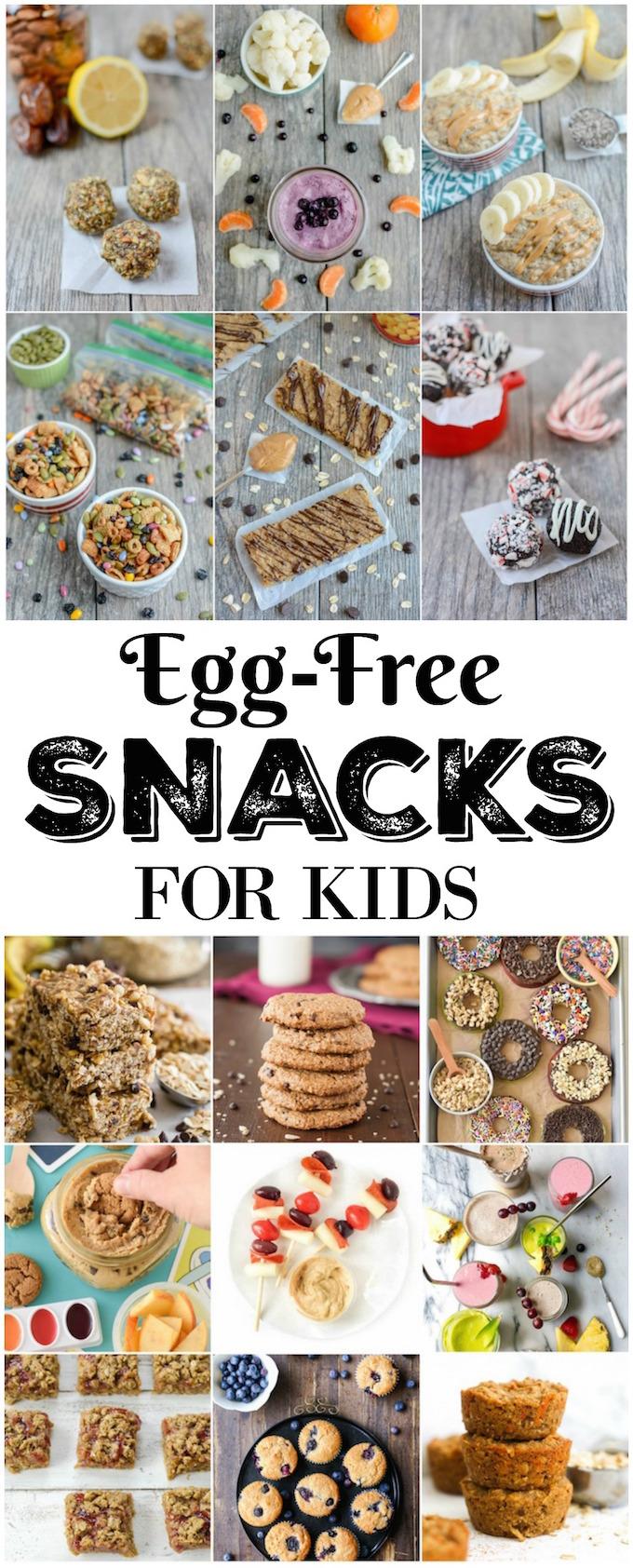 Let's chat:
Do you have an egg allergy in your house? What are your favorite egg-free snacks?
Enjoy!
–Lindsay–
LEARN HOW FOOD AFFECTS YOUR BODY.
Get my free Table Talk email series where I share bite-sized nutrition information about carbs, protein, and fat, plus bonus information about snacks and sugar!