Looking for easy recipes using chickpeas? This list has something for everyone from salad to curry to soup! Add these to your lunch and dinner rotation ASAP.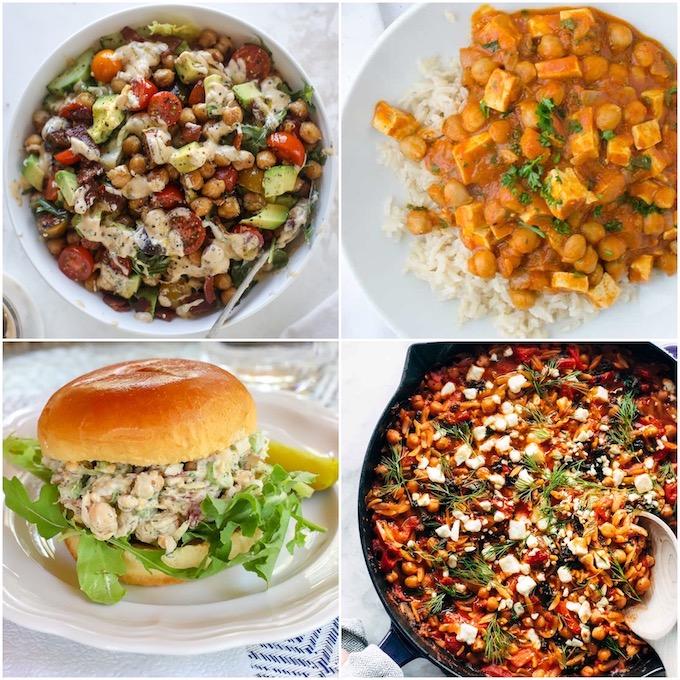 Hi friends!
In case you missed it, I've declared 2020 the year of helping you guys eat more plants! Recently, I shared this recipe for Peanut Butter White Bean Dip that makes a great after school snack. And I've been chatting with my Instagram followers about plant-based meals almost weekly. Yesterday I asked my followers for their favorite ways to eat chickpeas and they came through with a lot of much-loved recipes and I wanted to share them with you.
Remember that if the thought of a completely meatless meal overwhelms you, you don't have to take an all or nothing approach. The method that has been working well for me is cutting the amount of meat in half. In almost all the meals I've been making lately, I've been replacing half of the chicken or whatever meat I typically use, with a plant-based protein like chickpeas, lentils, beans or tofu. I believe that stretching one package of chicken into two or three meals is just as valid of an approach as eating one meatless meal and i've found it's a great way to eat less meat without it feeling so overwhelming.
Here are some chickpea recipes to check out:
Easy Recipes Using Chickpeas
Other general ideas:
Brownie batter hummus
Chickpea Blondies
Buffalo Chickpea Wraps
Pasta sauce or soup with chickpeas blended in
Falafel
And if you haven't read my post on How To Roast Chickpeas, do it now! They make a great snack! So do my Peanut Butter Chickpea Bars.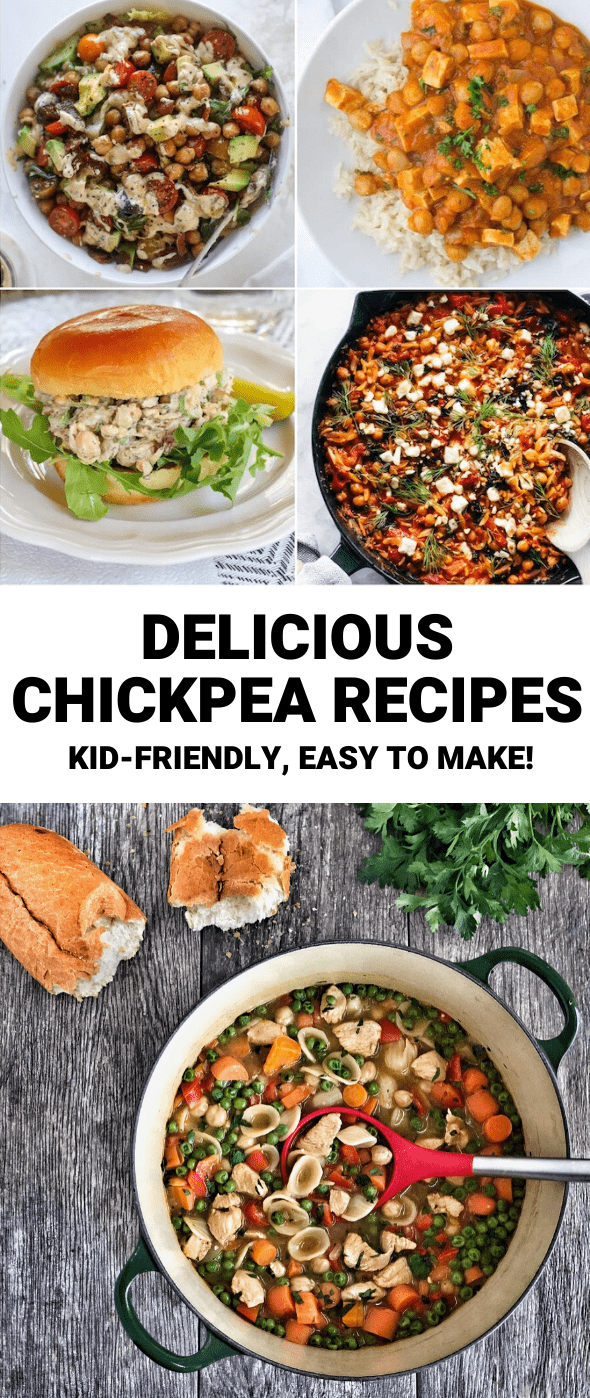 What's your favorite chickpea recipe?
Enjoy!
–Lindsay–
LEARN HOW FOOD AFFECTS YOUR BODY.
Get my free Table Talk email series where I share bite-sized nutrition information about carbs, protein, and fat, plus bonus information about snacks and sugar!