Hi Friends!
Lately I've been thinking a lot about technology and just how much it impacts my life.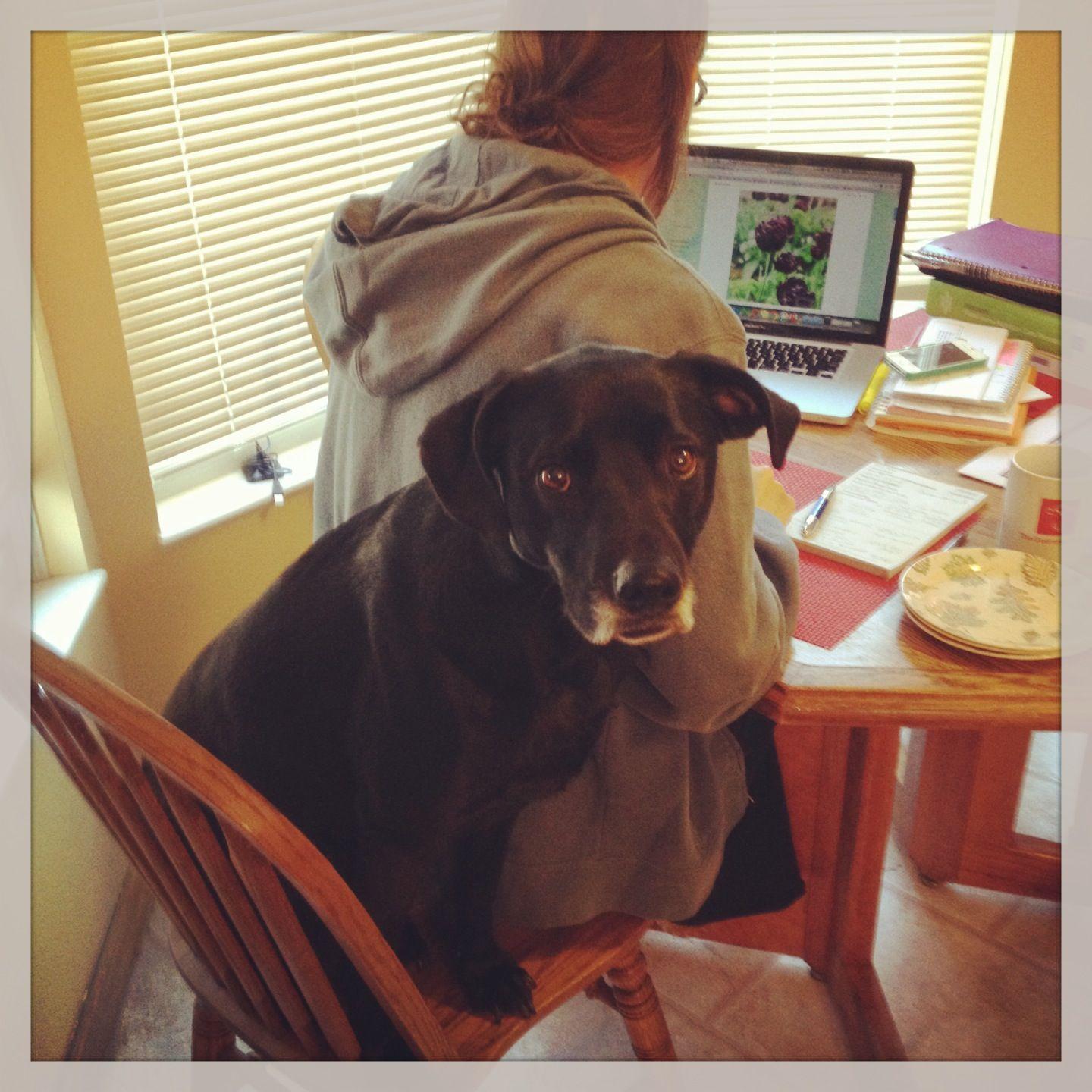 I will be the first to tell you that I'm addicted to technology. More often than not, this is how you'll find me during the day…at my computer with my iphone within arm's reach.
And when I do break away from my computer, you can usually find me like this: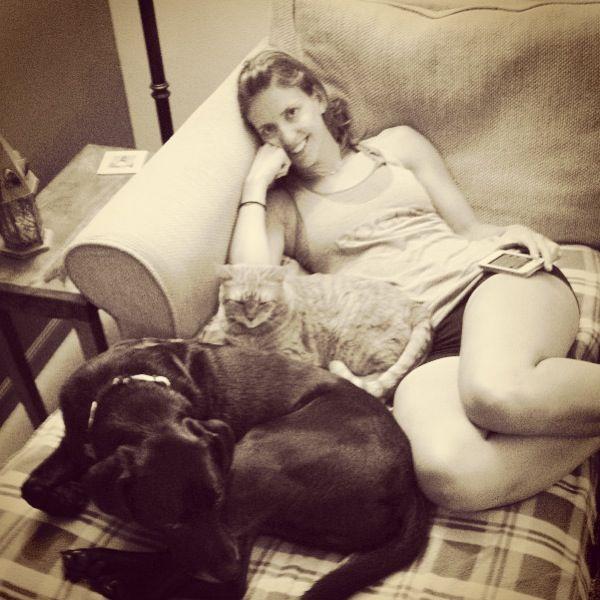 No matter what I'm doing, my phone is never far away. In fact, I send myself into full-on panic mode if I can't find it. When I think about it, it's a bit ridiculous. I'm old enough to have lived almost half my life without a cellphone, as well as a good portion without a computer. In today's world, the thought of living without even one of those is almost unthinkable.
But here's the thing: Without technology, I wouldn't be able to do what I'm doing today.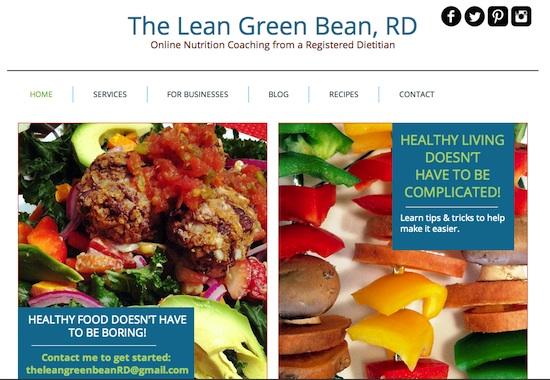 I run my own business, with nothing more than my computer and my cellphone. I'm able to counsel The Lean Green Bean RD clients without need to be physically near them. I can help people develop healthy habits, plan menus, lose weight, learn how to meal prep no matter where they are. (Side note: If you or anyone you know needs help with any of those things, email me! I'd love to help.)
My office is my kitchen table. Technology allows me to work flexible hours. It allows me to work when I'm not at home or "in my office".  It allows my clients to get ahold of me quickly, no matter what day of the week it is or time of day it is.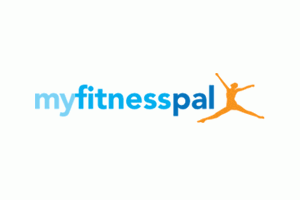 Thanks to technology, I can log in to a website and see everything my clients have eaten in the past few days and give them feedback.
It also allows me to work remotely for another RD. I can get all of my assignments, projects and instructions via phone and email, complete the work and send it instantaneously for edits and approval.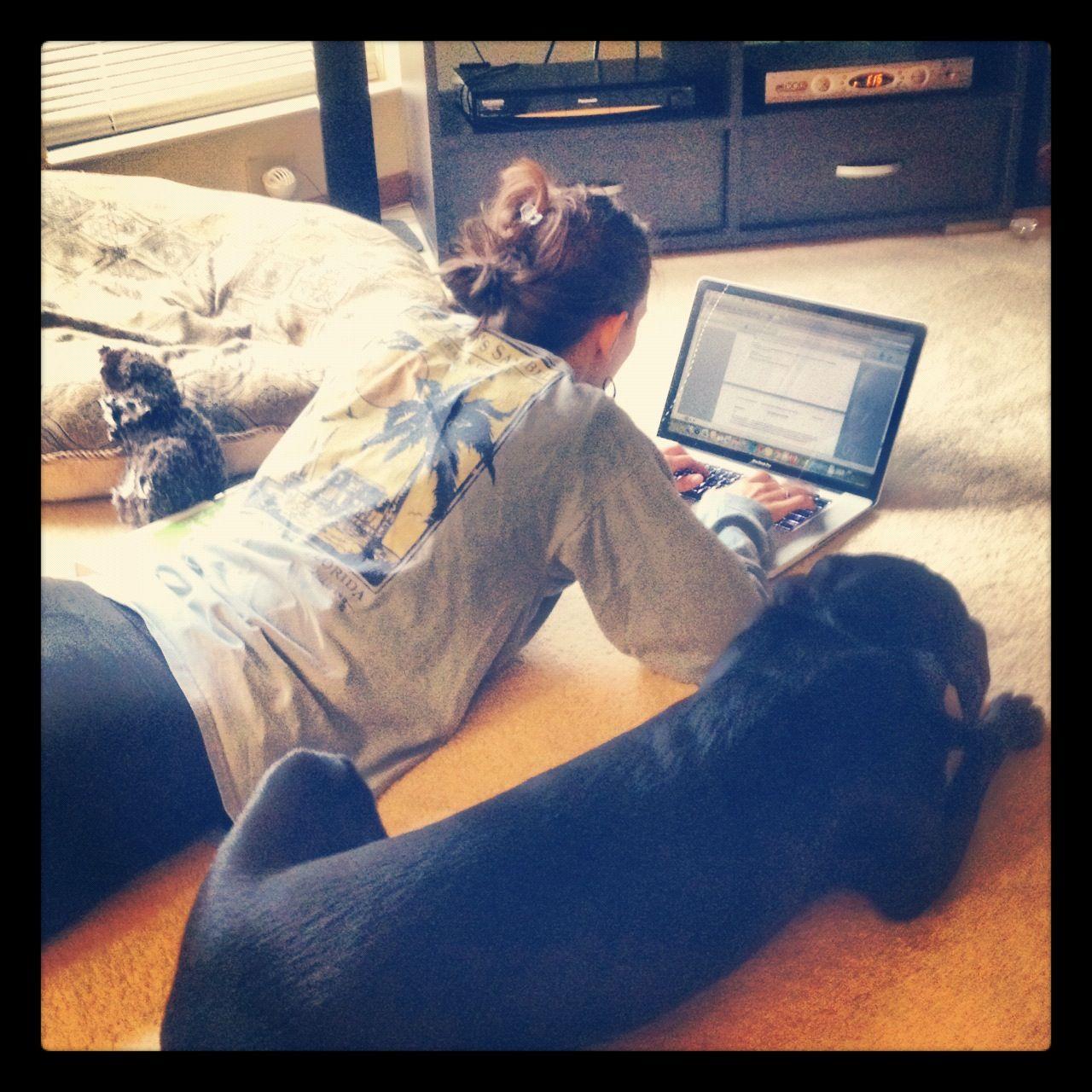 Technology has opened me up to the blog world, which has changed my life.
I can write a blog post in Ohio and people all over the world can read it as soon as I hit publish. I can send a tweet and thousands of people can see it. I can even use websites like Buffer to schedule tweets in advance. Essentially, technology is tweeting for me even when I am not able to. I can take a photo in terrible, dark lighting and use PicMonkey on my computer or Snapseed & Instagram on my phone to make it look pretty:
Going beyond work, technology keeps me connected to loved ones. I haven't lived in the same state as my extended family since I was 8 years old. I haven't permanently lived in the same state as my immediate family members in 10 years, but technology makes it easy to keep in touch. Although I'm hundreds of miles away from many of my family and friends, they're never more than a call, text or email away.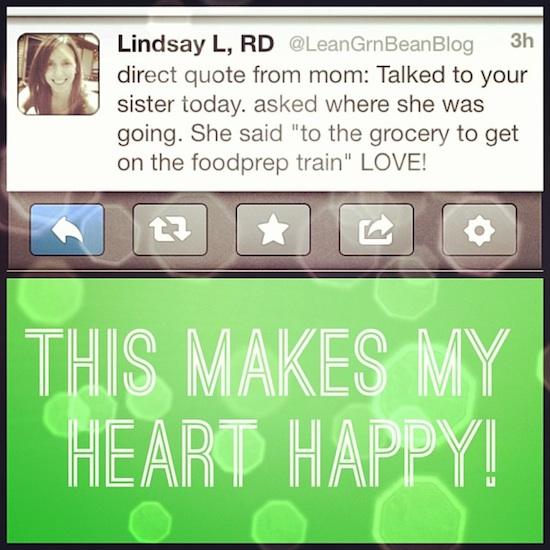 I can use Facebook and Twitter to keep up with things that are happening in their daily lives. I can Facetime with my hubby when he goes out of town on business trips. I can even track my friends running races to see where they are on a race course in real time.
When you think about it, technology is downright amazing. I am doing so much MORE because of technology…
….but I'm also doing LESS. And that's not necessarily a good thing.
Alysa shared this video in one of her recent blog posts and it hits close to home for me, as I'm sure it does for a lot of people.
Look familiar? Thanks to technology, I'm doing less of the things I used to do when I was little. As much as I try to avoid it, this is often the scene from BOTH of us when we're out to eat: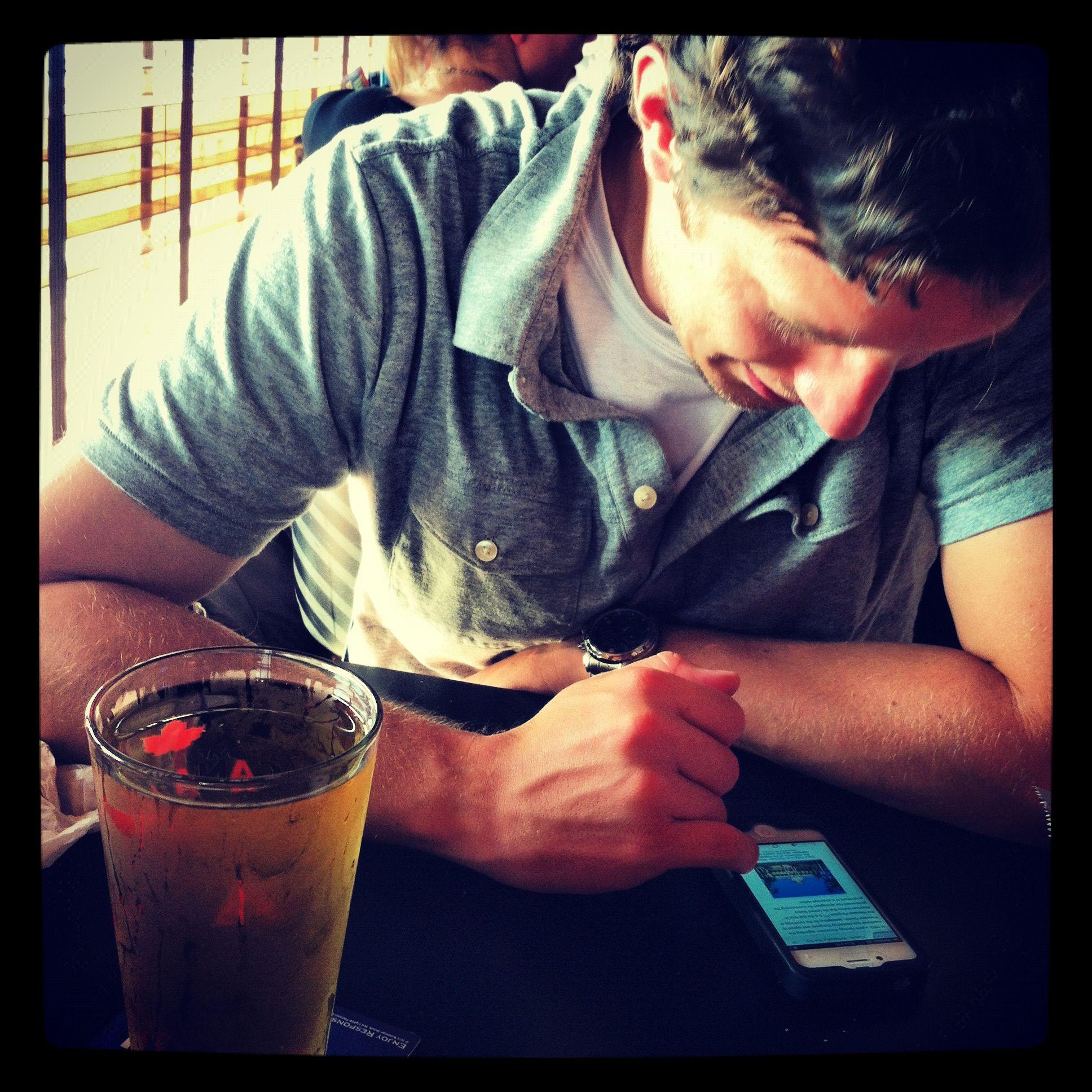 As a country:
We're doing less talking and more texting.
We're doing less reading and more watching tv.
We're doing less exercising and more sitting.
We're doing less sleeping and more work on our phones and computers.
We're doing less mindful eating and more mindless eating in front of the tv.
We're doing LESS DISCONNECTING…
All thanks to technology.
When people ask my opinion about all of the advances in technology …I find myself torn in my response.
I wouldn't be able to do what I do today without the technology we have now. I wouldn't be able to stay as connected to those far away. I wouldn't have met all the wonderful friends I've made through blogging. I'm eternally grateful for everything that technology allows me to do…. But I also think that the technology we have now almost makes it too easy to be connected all the time…and sometimes that means we miss out on LIFE because we're too worried about work, email, social media or documenting life.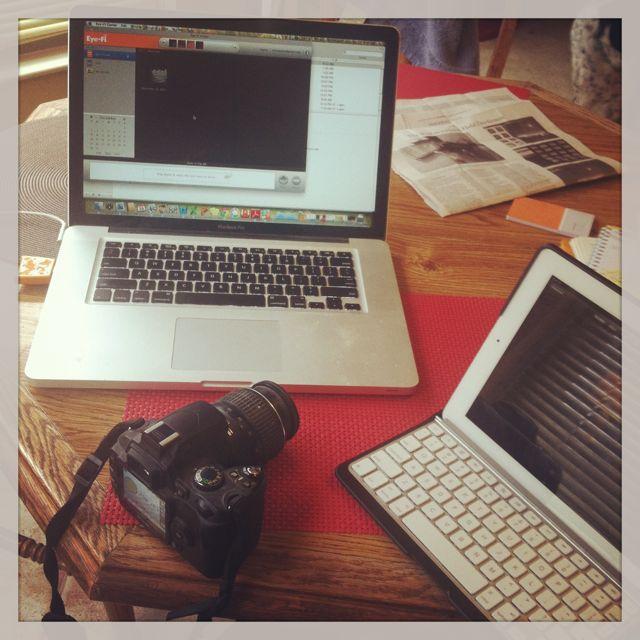 So what does this all mean?
I'm not really sure. There's no right answer here. This is just a reminder…to myself…and to all of you…that we should all be striving to find a balance between technology and life.
Enjoy technology and all of the amazing things it can do for you…but don't forget to LIVE LIFE as well!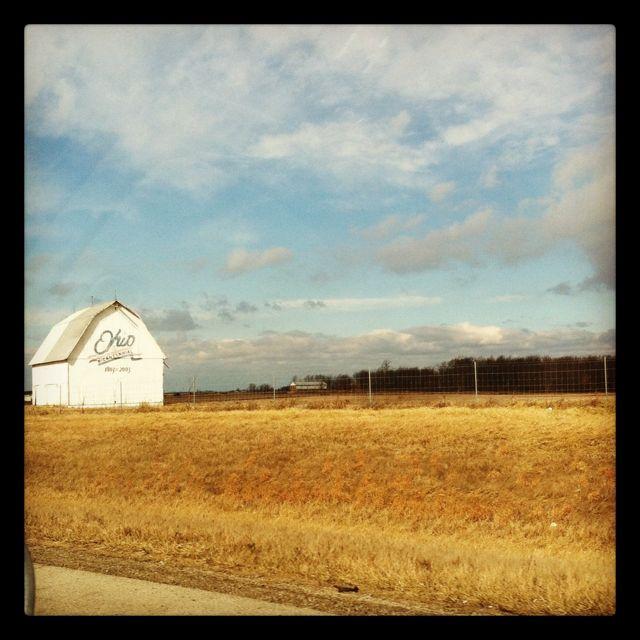 Go for a drive with the windows down and the radio blasting.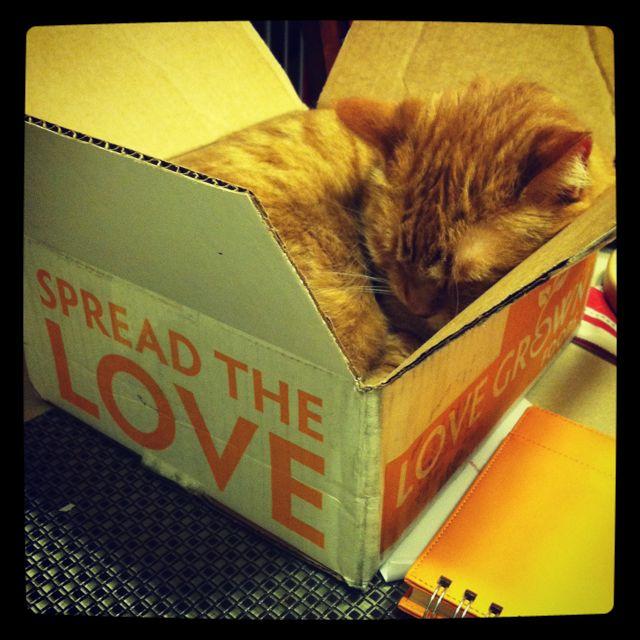 Send someone a package via snail mail
(please don't mail your cat)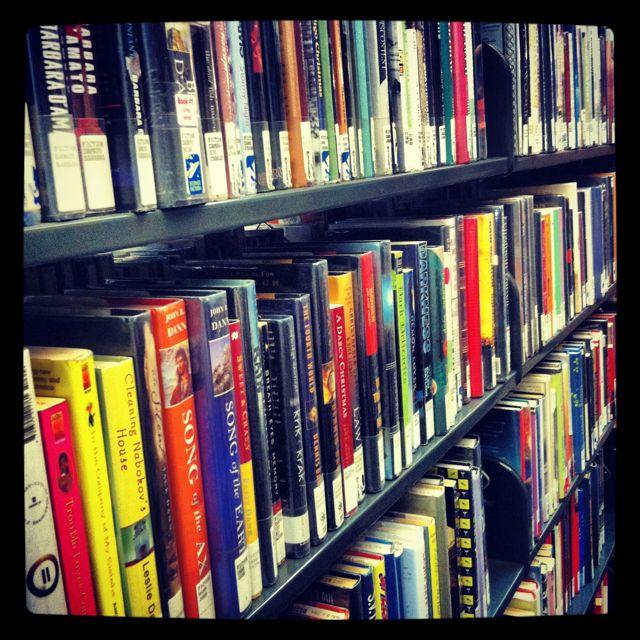 Read a book.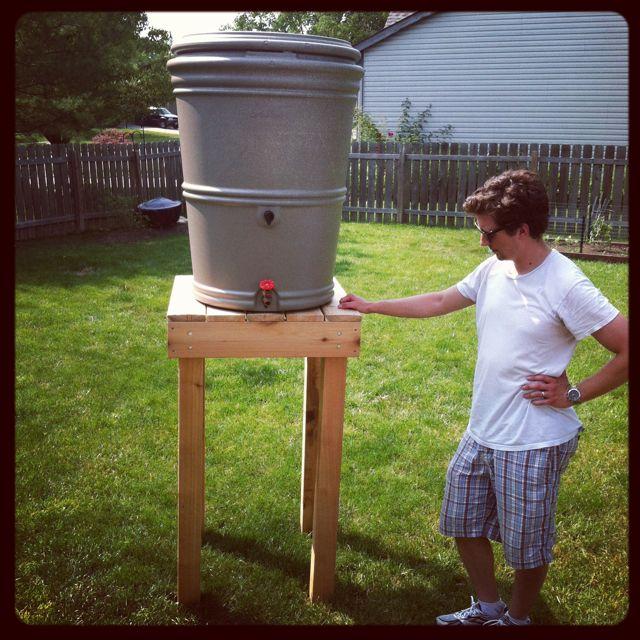 Do a project.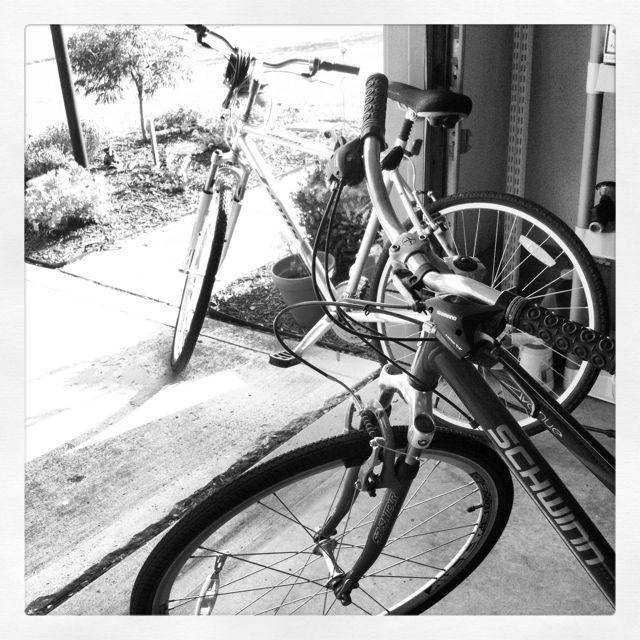 Get some exercise.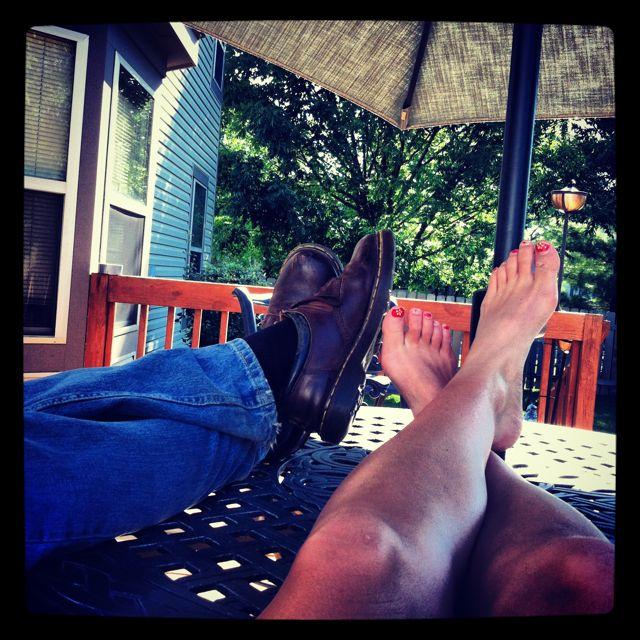 Enjoy some technology-free time together.
Then go check your email.
Because it's all about balance, right?
Let's chat:
How does technology help you do more? 

Does it also cause you to do less?
Enjoy!
–Lindsay–
PS. Interesting side note: I wrote this post yesterday afternoon. Last night we had friends over for dinner and I made an effort to use my phone less. I took it to the table to take a picture of my dinner and then planned on putting it away. But you know what? Because I was making an effort to be more focused and present, I legitimately forgot to take a picture of my dinner for the first time in ages!
I enjoy sharing photos of my meals with you guys and I'll continue to do so…I'm just saying maybe it's not such a bad thing to take the picture and then put the phone away for the rest of the meal 🙂
LEARN HOW FOOD AFFECTS YOUR BODY.
Get my free Table Talk email series where I share bite-sized nutrition information about carbs, protein, and fat, plus bonus information about snacks and sugar!