Hi Friends!
I had another post scheduled for today but a post about my internship seems to be in high demand, so that's what you're getting today 🙂
As you know, I officially started my internship one week ago. Prior to that, I had two weeks of orientation. I'll try to give you a run-down of both today. Hopefully some of you will find it interesting. If not, feel free to skip this post and come back tomorrow!
Let's start with orientation! My intern class has 14 interns. 12 of us are full-time and the other 2 are part-time.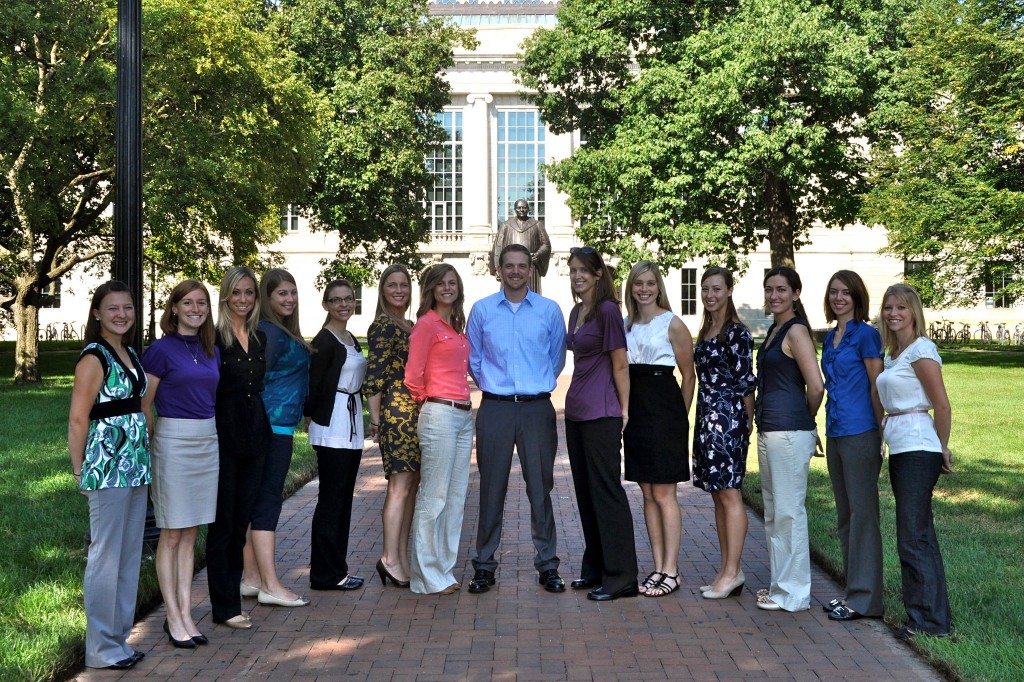 From left to right: Audrey, Annie, Lauren A., Sandra, Rachel, Erin L., Teryn, Jeff, me, Erin B., Lauren B., Laura, Courtney & Sally
Five of us were already in the Columbus area. Audrey and I just finished the undergrad program, Erin L and Annie just finished the master's program and Lauren A was working in the area. Jeff, Erin B. and Lauren B. came from other areas in Ohio. As for the rest of the interns…Sandra came from Illinois, Teryn came from Indiana, Laura came from Arizona and Courtney came from Tennessee. Plus, Sally has been living in Germany for the past several years! We have a good mix of interns. Some are just out of undergrad, some graduated a few years ago and have been working and several have their masters degrees.
Some of us were able to meet up earlier in the summer but several of us hadn't met until the first day of orientation. Orientation started Wednesday, August 8th. We spent the day getting to know each other, going through policies and procedures and finding out where our rotations would be. We also got to meet our internship director. She's awesome! She's young, intelligent and SO passionate about her job.
Thursday we turned in all of the materials we had to complete and collect prior to orientation. This included things like background checks, medical info, proof of insurance, etc. We reviewed the Diabetes Module that we had to complete before orientation started as well. The rest of the day was spent taking a medical terminology test, a clinical exam and reviewing the clinical side of dietetics. Several interns are starting with their clinical rotation and many of us haven't been in Medical Nutrition Therapy classes for a while so we had lots to review. We went over lab values, equations, and did a practice case study.
Friday, we only had orientation for 3 hours and we continued our clinical review. I spent the weekend updating my planner with all of my rotations and assignments!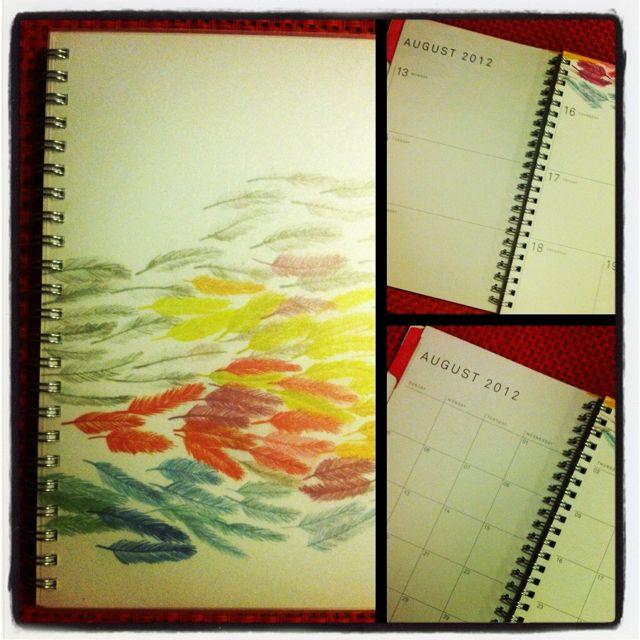 Monday, August 13th we picked up right where we left off! All of us had to put together a 10 minute presentation prior to the start of orientation on a nutrition related topic of our choice! I chose to do mine on "Eating Healthy on a Budget" and I was even able to talk about my Survive on $35 experience. I presented on Monday, along with three other interns and the rest of the presentation were spread out throughout the week.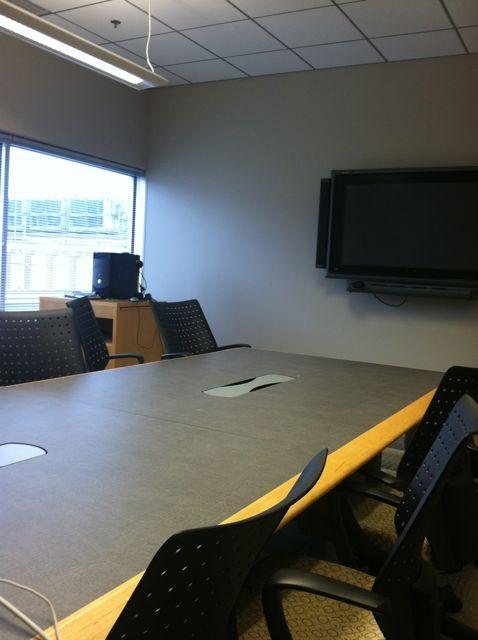 Monday – Thursday we spent the remainder of our time reviewing a wide variety of topics. We covered Food Service management and reviewed how to calculate food costs, we reviewed the forms commonly used in long term care facilities and we talked about community nutrition. We also had some of in interns from last year come in and talk to us about their experiences. We heard about their rotations and got the chance to ask them questions. It was really helpful to hear their advice and tips for the internship.
We spent some time taking group photos one day, we talked about study materials for the RD exam and learned how to create an online portfolio of the work we do during the internship. We also completed several case studies, had a debate and practiced calculating tube feeds. One afternoon we went to visit a site we'll be working at while helping with a program called Simple Suppers. We also practiced counseling techniques and role played practice conversations with each other.
Here's a list of all the things we covered during orientation:
On Friday, we had an intern potluck at our director's loft. She has a great rooftop space so we were able to hang out up there, eat good food and chat! Lots of my fellow interns are foodies like me and I love it! We're even starting a recipe club 🙂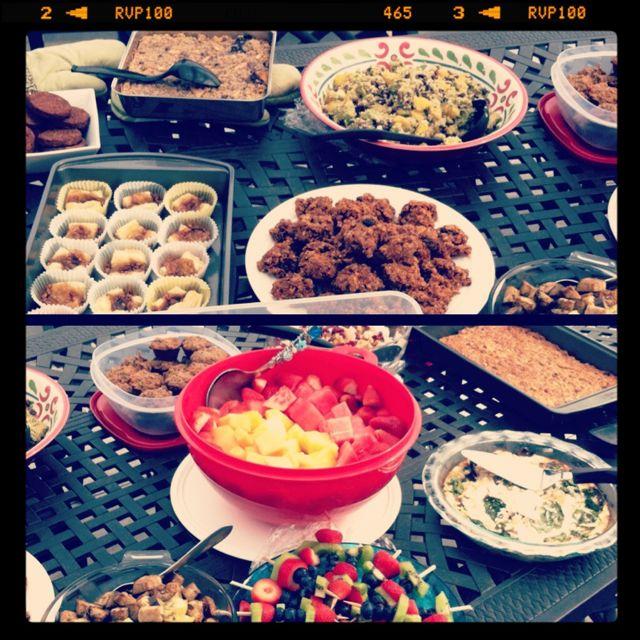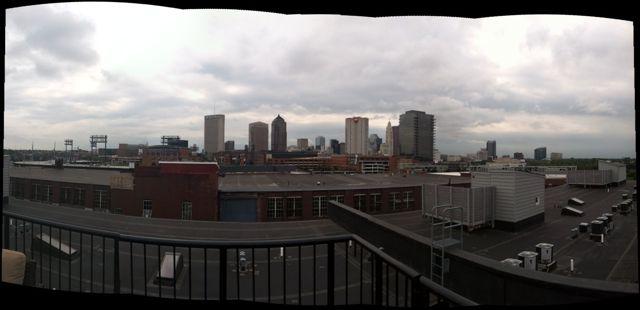 And just like that, orientation was over and we were ready to start our first rotations!
Even though it is very difficult to get a Dietetic Internship, once you secure one, they are usually very willing to work with you and customize your internship to your interests! I'm very interested in child nutrition my first three rotations are all very child-focused. I get to do my food service management rotation in a school, instead of in a hospital or long-term care setting and I get to do my outpatient clinical rotation at The Center for Healthy Weight which deals with obese children. In addition, my community rotation is also very child focused!
I was able to get credit for many of the previous supervised practice hours that I completed while getting my Dietetic Technician degree. There was a very long and involved form that I had to fill out for each rotation detailing what I did and what competencies I met. It took forever, but it was worth it because I ended up getting credit for almost 7 weeks of prior learning. That means I'll be able to finish my rotations earlier, take the test earlier and find a job earlier. Along with tailoring my rotations to be more child-focused, I was also able to focus my clinical rotations more on outpatient counseling, instead of inpatient hospital rotations. I spent several hundred hours at the hospital during my clinical practicums for my Diet Tech degree and I'm very certain that I don't enjoy clinical dietetics. So, I'll be working both children and adults in an outpatient setting to gain more experience in that area.
So, back to my first rotation. Last Monday I started my first week at Children's Hunger Alliance. CHA is an organization that I'm already very familiar with. I found out about them soon after I moved to Columbus and I love all of the programs run. I've also spent several hours volunteering with them in the past. So I was super excited to find out I was going there!

My preceptor for this rotation is amazing! She's actually a graduate of the Ohio State internship as well. She finished her internship and passed her exam last summer and has been working for CHA for a little over a year. I can already tell I'm going to learn A TON from her!
I was originally only schedule to be at this rotation for 5 weeks. However, my next rotation is scheduled to be my culminating experience, which most interns do at the end of the internship but this was the only way it would fit in my schedule. I was supposed to do my culminating rotation with a supermarket RD that I actually know through blogging, but the timing didn't work out for her because she's getting married in a few weeks! So, I loved my first week at CHA so much that I've already decided to extended my stay there to include my 3 week culminating experience!  I'm still going to spend a couple of days with Gina learning about what supermarket RDs do, I just won't be with her for the whole 3 weeks.
This will be my home for the next 8 weeks:
So, what did I do all week? SO MUCH STUFF!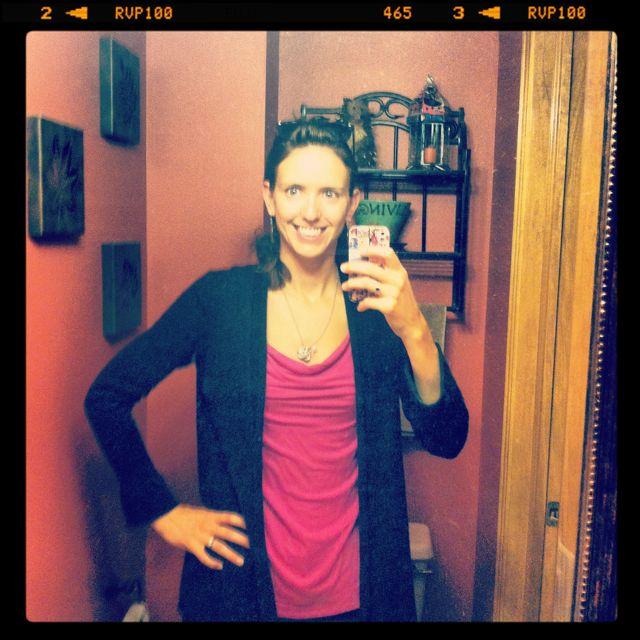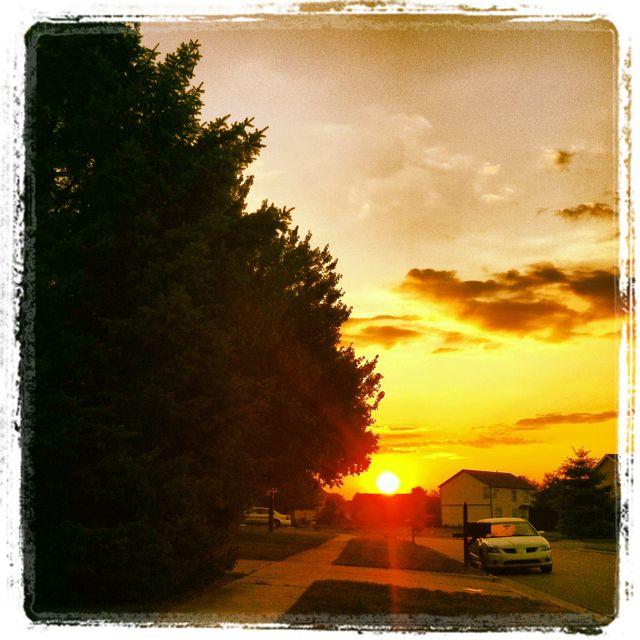 Monday: I met Shelby, my preceptor, and we took a tour around the office and met some of the other employees. Then I met with one of the VP's Shelly to learn more about CHA as an organization. Afterwards, Shelby and I spent a couple of hours getting to know each other and reviewing the calendar of projects she had put together for me. We talked about all of the things I would be working on while I was there! After lunch, I got to work on a couple of projects. I was in charge of drafting a letter to all of the childcare providers that CHA works with to tell them about how September is National Childhood Obesity Awareness Month. I explained that we would be sending them weekly information during the month of September with activities, tips and recipes that they can use to teach healthy habits to the children in their care.
Shelby is also has a very active role in our local Columbus Dietetic Association. She's responsible for planning all of the meetings so I get to help her with some of that. The topic of our first meeting is social media! Perfect for me right?! Anyways, Shelby wanted to try something different this month and we're going to do a speed network exercise at the meeting. I was in charge of doing some research on speed networking and putting together the directions and procedures so we can make this successful at the meeting!
Tuesday: I continued to work on my speed networking directions. I also continued to work on the information we are sending to the childcare providers. Each week they'll be getting an email with some handouts and a couple of key points that we want to reinforce with them. I got to develop the key points and tips based on the handouts we're using. After talking with Shelby, I learned that the speaker for the CDA meeting is going to be Sally from Real Mom Nutrition, who I also know through the blog world! After we realized I knew her, we thought it would be fun to have me introduce her at the meeting. I emailed Sally to let her know and she suggested that I talk a little bit about my blog and about Foodie Penpals because it's a good example of using social media to connect people! I'm so excited that I get to speak a little bit at the meeting so I'll be putting together some slides for her to include in her presentation so that I can jump in at some point!
I also started watching Weight of the Nation. Have you seen it? It's a series that aired on HBO and addressed several obesity and health related issues. CHA has a copy so I was able to watch all the segments. It was really interesting and I'm hoping to do a post on it at some point. I took notes and developed some questions that I will be using in a few weeks when the current Dietetic Tech students from Columbus State come to CHA to learn about the organization. We will be showing them a clip of Weight of the Nation and then they'll be participating in some discussion and debates.
Finally, Shelby and I attended a meeting at the YWCA. In addition to doing a lot of work with children, CHA also has an adult education component. They are a host site for AmeriCorps and members teach adult nutrition classes, as well as lead after school nutrition and physical education programs for kids. The adult education classes are taught at places like the YWCA and certain food pantries. At the YWCA, the nutrition education is taught in conjunction with a cooking demo that is done by the chef. The meeting we attended was with the chef and one of her regular volunteers. It was interesting to hear them talk about how the program has developed over the past year. We also selected recipes for upcoming classes.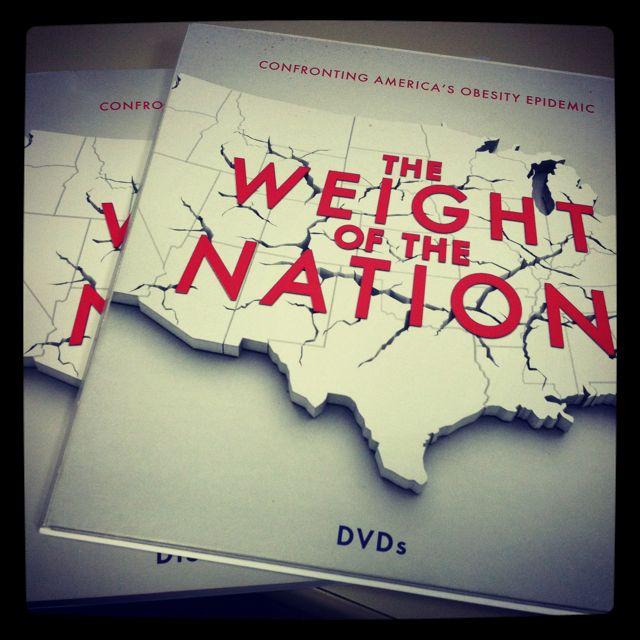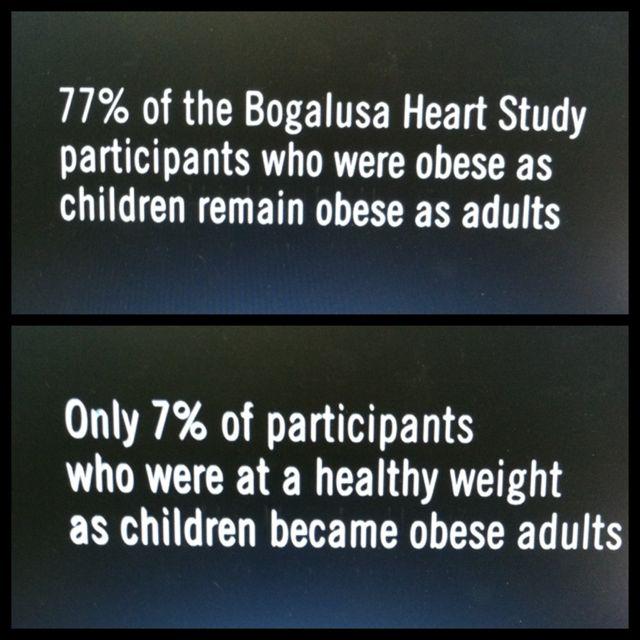 Wednesday: Today was packed with meetings. First, we headed back to the YWCA to observe the nutrition ed and cooking class that we discussed in the meeting on Tuesday. After that, we headed to a meeting with the United Way. It was a large meeting that involved some small group discussion about partner strategies and future plans for the United Way and how they can be most effective in the community. After lunch, I prepped all the materials to teach my first nutrition education class on Thursday and we went grocery shopping to get the items we needed to make a snack for the class. We also went to check out a potential site for the CDA meeting. I wrapped up the day by sitting in a on a conference call with Shelly (the VP) about Action for Healthy Kids, another Central Ohio program.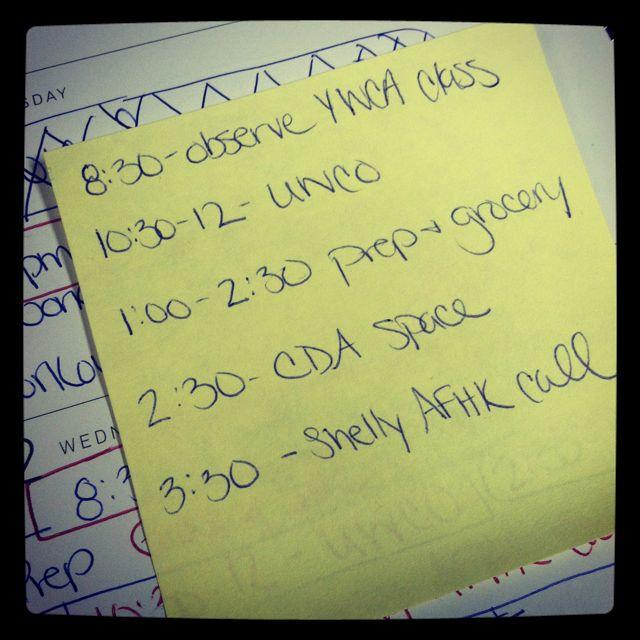 Thursday: I taught a nutrition ed class with an AmeriCorp member about Healthy Snacking and Healthy Fast Food Choices at a local food pantry. Afterwards, I made some edits to the child care provider letter and key points and started developing a similar set of key points that will be sent to the after school programs the CHA works with.
CHA sends out a quarterly themed kit to childcare providers that provides a calendar and several activities that can be done with children, along with some supplies to do these activities. The theme of the kit for this fall is "Healthy Smiles". Shelby had a lot of information gathered for the kits already but she asked me to do some more research and see if I could come up with some other information and activities to include.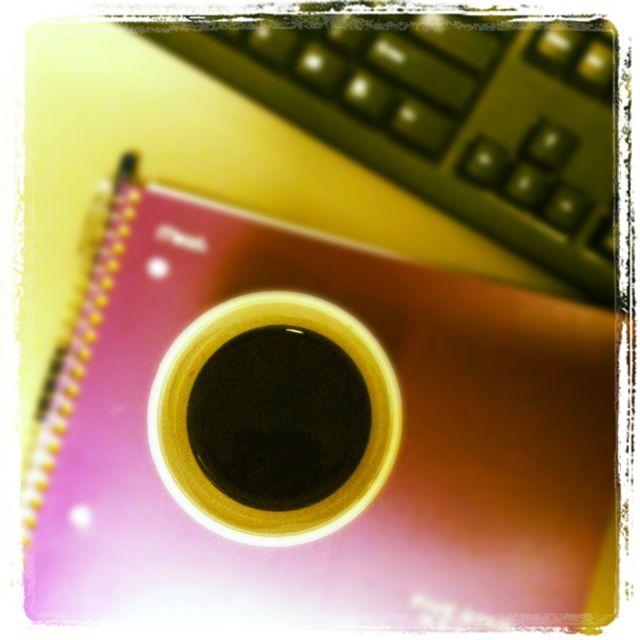 Friday: I continued to research and gather materials for the Healthy Smiles CARES (Children are Ready for Education and Success) kits. I also worked on editing and updating a powerpoint presentation that will be used during orientation for the new AmeriCorps members that start in a couple of weeks. The presentation is on poverty, hunger and obesity so I was updating statistics, developing question to include to get the audience involved and adding more information about the relationship between poverty and obesity.
In the afternoon, I reviewed and edited the rough draft for the calendar that is included in the CARES kits. Each month of the calendar has a suggested book to read, and several math/science/physical activities that work with the theme of the month and book. Since I used to teach preschool, I reviewed the activities to make sure they were preschool appropriate and I also reviewed the text of the calendar to make sure the language was simple enough for the providers to understand.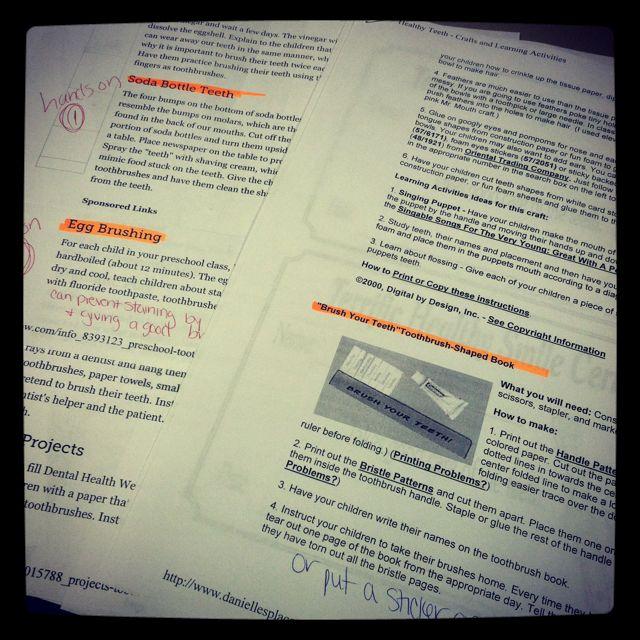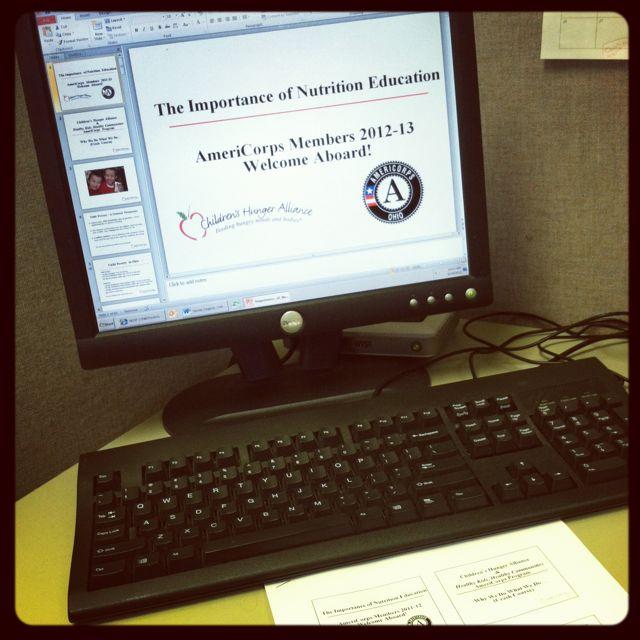 Whew! So there you go! I'm loving this rotation and would be happy if I could just do my whole internship here 🙂 If you guys found this interesting, let me know and I"ll try to do a recap every week or two!
Have you ever done an internship?!
Enjoy!
–Lindsay–
LEARN HOW FOOD AFFECTS YOUR BODY.
Get my free Table Talk email series where I share bite-sized nutrition information about carbs, protein, and fat, plus bonus information about snacks and sugar!