Hi Friends!
Well, I did it! I successfully completed my Dietetic Internship!
As of today, I'm officially done 🙂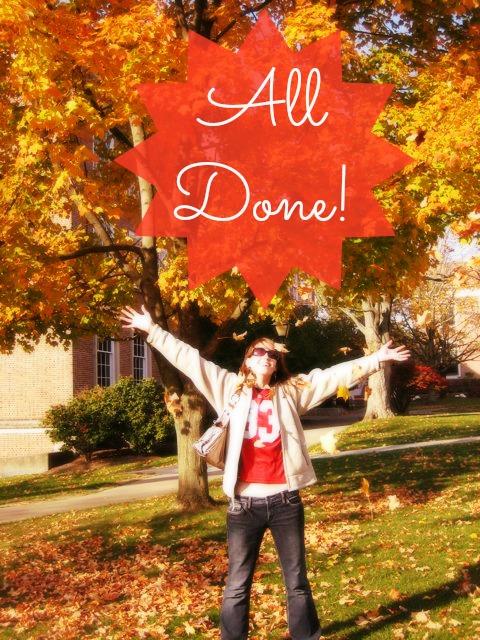 Yes, I realize this picture is depicting the wrong season.
It's from three years ago 🙂
But it's the best one I have to show my current mood!
So what's next?
It takes about a month for all the paperwork to get taken care of and get everything verified, and then you can sign up to take your Registration Exam. I'm hoping to take it the first week in May!
As for now, I'm taking a week to do the following:
Read for fun!
Get a haircut.
Get my nails done.
Get a massage.
Sleep in.
Spend time with hubby.
Have fun in the kitchen.
REST.
Enjoy SPRING!
Sounds glorious, doesn't it?! I can't freakin' wait!
Happy Friday!
–Lindsay–
LEARN HOW FOOD AFFECTS YOUR BODY.
Get my free Table Talk email series where I share bite-sized nutrition information about carbs, protein, and fat, plus bonus information about snacks and sugar!