Located in Lewis Center, Ohio (just north of Columbus), CrossFit 1803 is a small, family-friendly CrossFit gym that feels like a second home!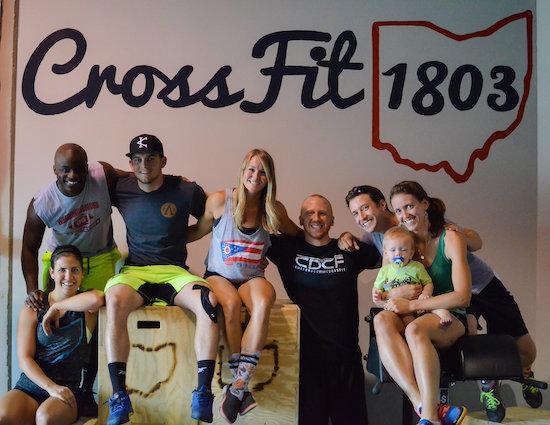 Hi Friends!
So, as I've mentioned a few times, the last few months have been a little crazy.
Hubby and I, along with our business partner & friend Pat, opened our very own Crossfit gym!
The whole process has been quite a whirlwind. Within just a couple months, it went from a pipe dream to reality. We formed an LLC, became an official CrossFit affiliate (we chose CrossFit 1803 because 1803 is the year Ohio became a state), found a location, negotiated a lease, wrote an operating agreement, bought equipment, etc.
Then, once we got the keys, Hubby, Pat & I (along with Jackie- my BFF & Pat's girlfriend) totally overhauled the space, including cleaning, painting everything but the bathrooms, laying rubber flooring, installing a rig, mounting our computer system and tvs, assembling shelving, setting up equipment (and more!) in just 12 days.
The gym went from this:

to this:

Each day I put together a little video of what we accomplished to post on our Instagram page (follow us!). Now that we're all done, I put all those videos together into one so you can see the transformation!
Pretty crazy, right?!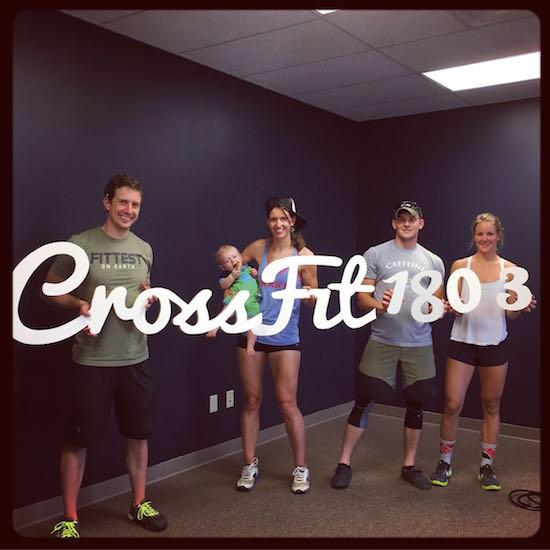 It was a lot of long days (and nights) at the gym and then even later nights coming home to work on all my other work…but it was totally worth it to see it up and running now!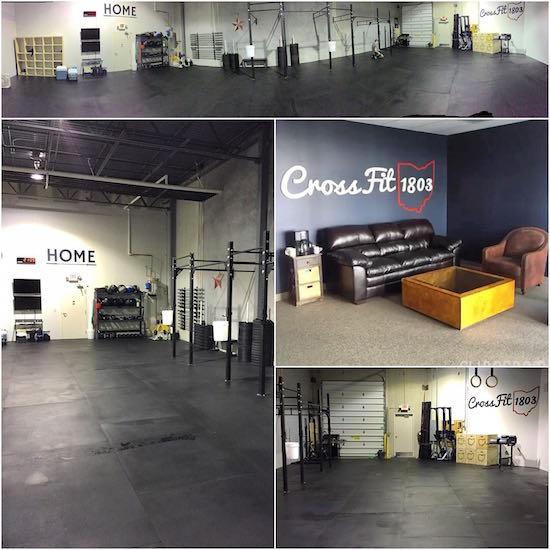 We had an opening workout and kickoff on August 2nd and were fully up and running on August 5th. The rest of the photos in this post were taken by our amazing photographer friend Jessica (ignore the fact that some of them look blurry bc I had to compress them for the blog!)
Gym: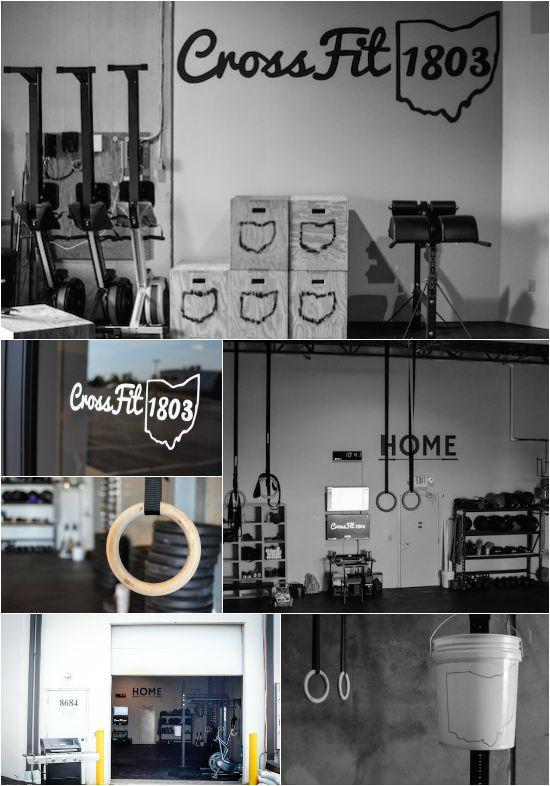 Lobby: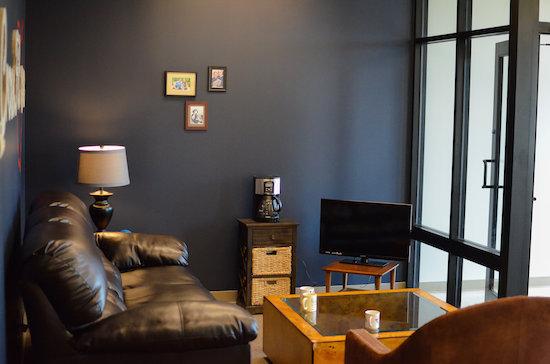 So we've been at it about 2 weeks now and it's been amazing.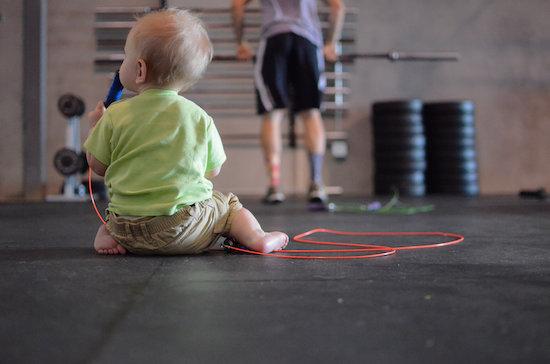 Squish has pretty much been living at the gym and he's been such a trooper. It was challenging during the buildout as he was very mommy-attached and we were there for really long days…plus tools laying around, it was hot, etc…but we got through it. Now he comes with us every day for workouts and he's getting more and more used to the place. He has his own office for naps and his own bucket of gym toys.
We're really focusing on building a community, not just a gym.
From our website:
This is a passion project. We are turning our vision into a reality- "Home". We'll measure success not by how many pounds were lifted or lost, but by the amount of ENCOURAGEMENT, determination, and effort given, and how many people improved from the day before. As unlikely as it may sound, we KNOW that a workout can be the best hour of your day. This will be as much as a home to those who workout here as the place they lay their head at night. It will be an inviting atmosphere, with your typical barbells, kettlebells, and rubber flooring, but we want to hang your family picture out in the lobby because this is OUR Home. You can't wait to get here and attack a workout with your usual crew, celebrating their efforts as well as your own. You'll end up hanging around afterwards for a morning cup of coffee, in your usual mug, because you genuinely want to learn more about these people. After all, they discovered right alongside you that they are capable of so much more than they ever thought.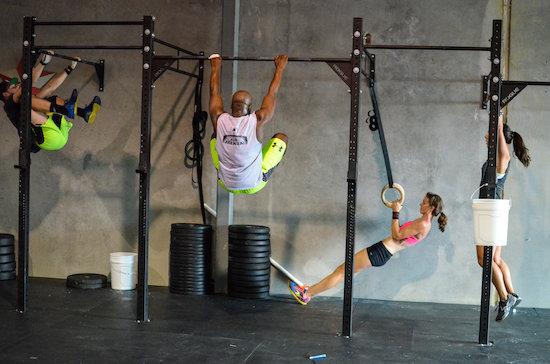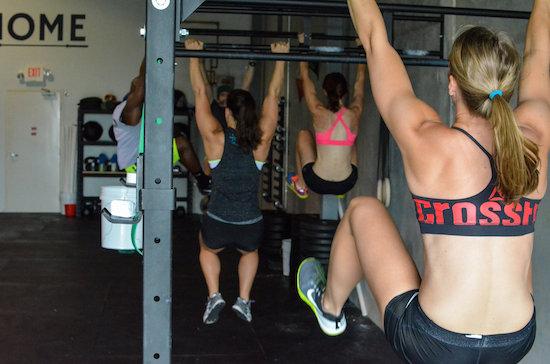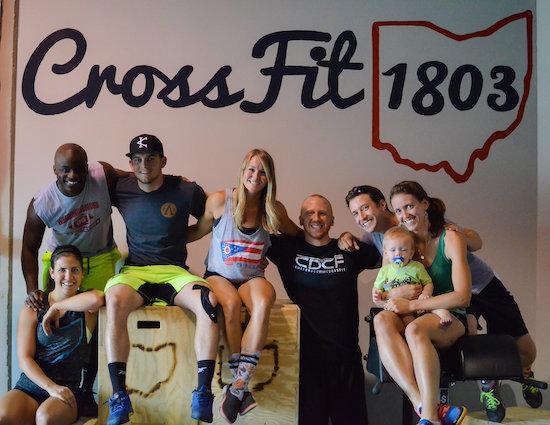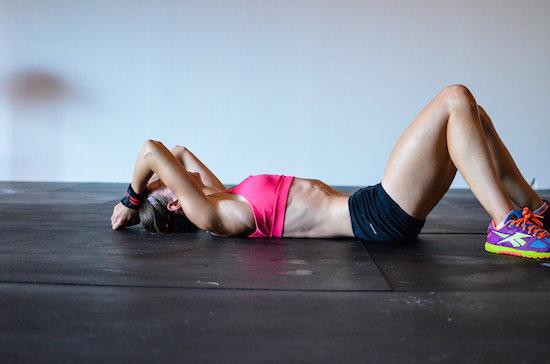 We've already got some amazing members and our little community is growing every day! I couldn't be prouder of how everything turned out. Check out our website and if you're ever in Columbus, be sure to drop by for a visit!
Cheers to dreams coming true, hard work paying off and all the new adventures yet to come!
Enjoy!
–Lindsay–
LEARN HOW FOOD AFFECTS YOUR BODY.
Get my free Table Talk email series where I share bite-sized nutrition information about carbs, protein, and fat, plus bonus information about snacks and sugar!