Hi Friends!
Let's talk meal planning today, shall we? Thanks to CookSmarts for sponsoring today's post. You guys know I'm a huge fan of Sunday Food Prep and meal planning goes right along with that. Although I, admittedly, slack a lot on meal planning…it works for me because I'm good at coming up with meals on the fly. I prep ingredients and most nights I don't have any trouble turning them into a quick dinner. But I've been cooking a long time. I've made a lot of things. I have a large recipe catalog (both on my blog and in my mind) that I can pull from. I also have list of go-to meals that I can make pretty much on autopilot (like, ahem, last week when I looked at the clock at realized it was 9pm and we hadn't eaten yet…and I whipped up a chicken, black bean and red pepper egg scramble in under 10 minutes).
While this method works for me, I'm a realist…and I know it doesn't work for everyone. Many people NEED to plan their meals ahead of time to help them make it through the week. In fact, it's something I encourage all my clients/readers/family members/pretty much anyone I encounter to do- because it works.

Some people enjoy the process of meal planning- looking through cookbooks, blogs, recipe sites, pinterest, etc to find new things to try. They like coming up with a plan, making a grocery list, etc. Other people just can't be bothered. It stresses them out…it's too much work…it takes too long. And that's totally fine! It's for people like this, and even people who like meal planning but sometimes get too busy or too tired to do it every single week, that Cook Smarts can be an excellent option. Some of you might recall that Cook Smarts was one of our Elf4Health Sponsors this year. Elle actually introduced me to them before the challenge started and after getting to know Jess, the founder, throughout the challenge, I decided I wanted to introduce Cook Smarts to you guys because I think it's such a cool service!
A little more about Cook Smarts:
Their Mission: "Cook Smarts is passionate about helping home cooks live happier, simpler, and smarter in the kitchen. We create weekly meal plans and educational cooking content to empower our community to lead their healthiest lives."
Their Blog: "We get that figuring out what to make for dinner every night is no easy task, so our blog focuses on smart cooking tips and simple meal ideas. Every post on our blog has been crafted with your busy life in mind, so that after a long day, maybe with kids underfoot, you can still get dinner on the table."
Their Meal Plans: "Our meal plan service helps you cook more & stress less. Our menus are simple and efficient and can be customized for the paleo, vegetarian, & gluten-free cook. A grocery list appears with just one click and cooking dinner is no longer a chore with our easy-to-follow steps & smart how-to videos."
How it Works:
You sign up.

Bonus- You get 3 weeks of meal plans free when you signup before you have to pay!

After your trial, if you like it, you pay for a monthly, quarterly or annual plan.
They email you a meal plan.
You choose which meals you want to make and customize to your diet needs- They have vegetarian, paleo & gluten-free options.
They make you a grocery list.
You go shopping.
They tell you how to prep ahead of time…or you just take it day by day and make some great home-cooked meals for your family.
Get a visual:
See the meal plan: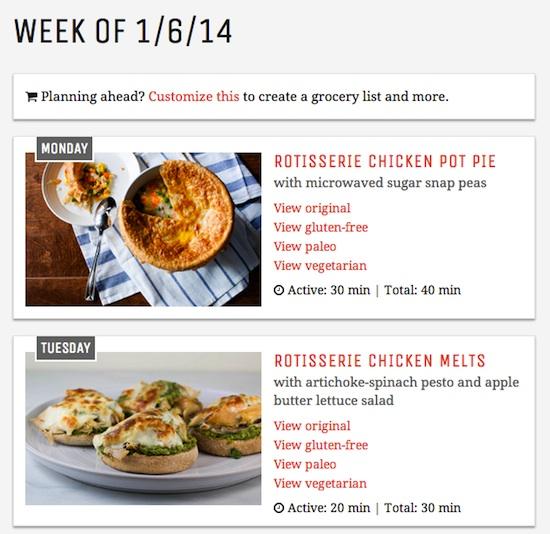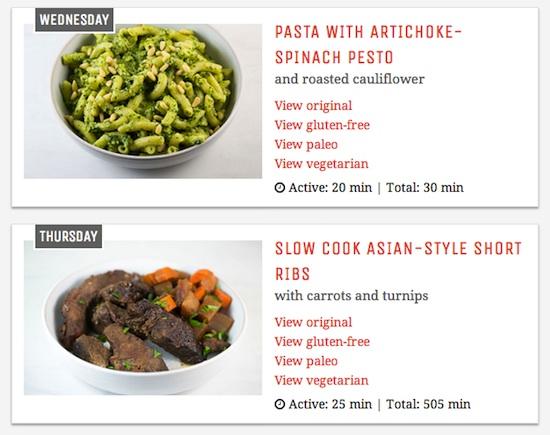 Check out their tips and tricks: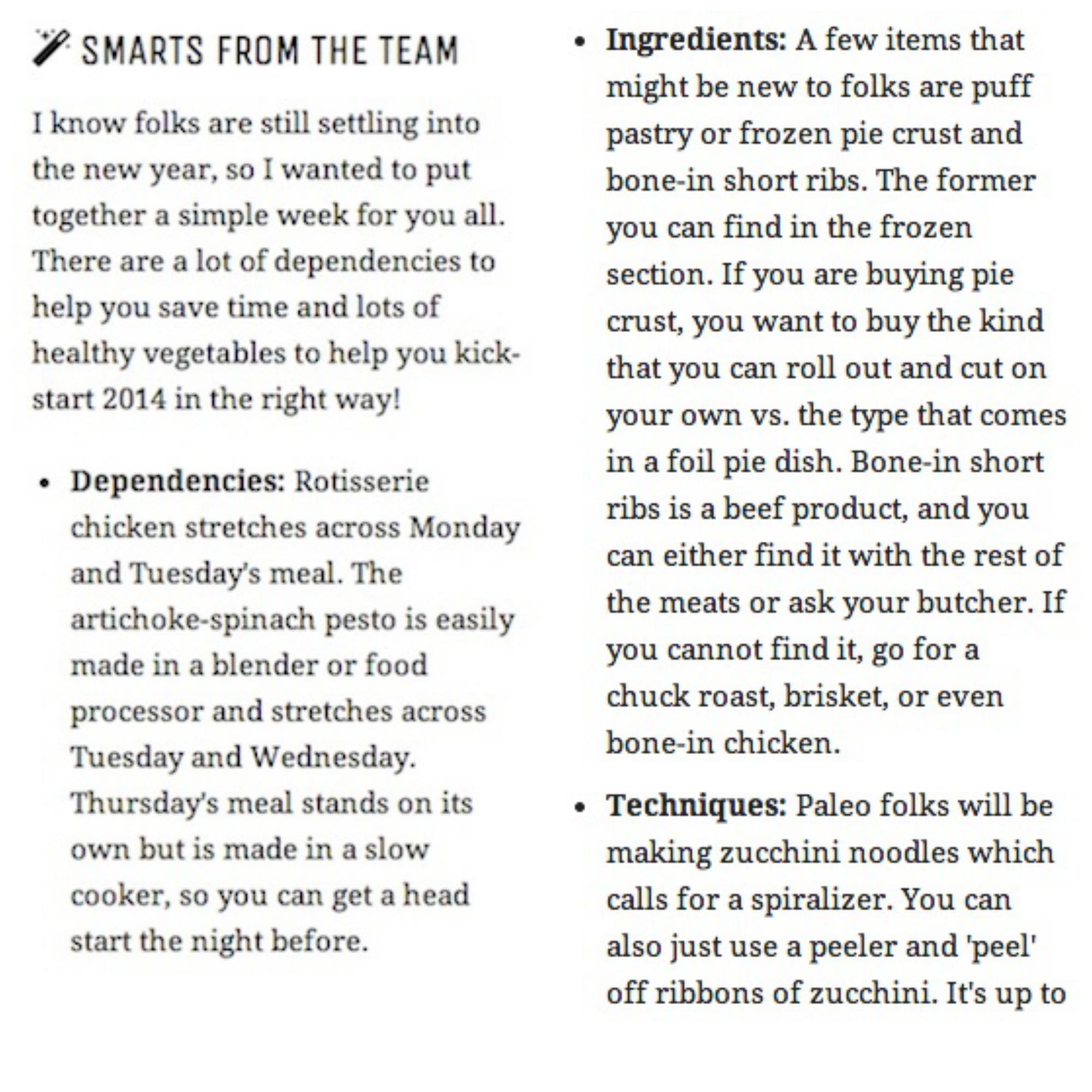 Customize to your dietary needs: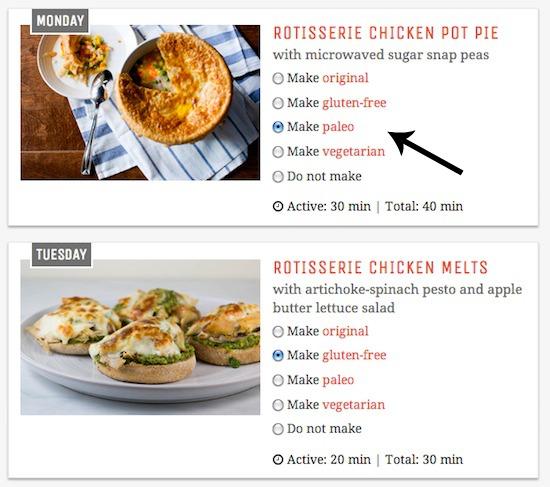 Generate your grocery list and go shopping: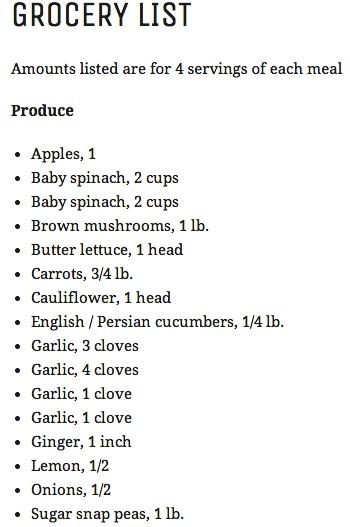 Do some prep work if you want to: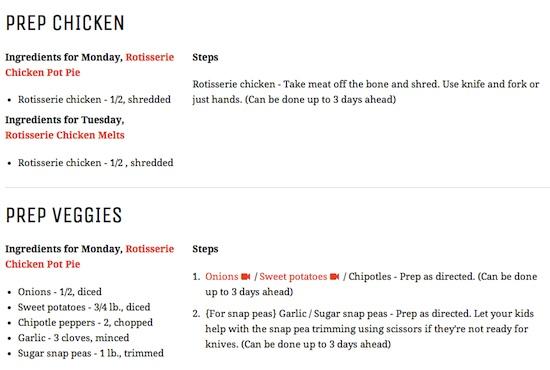 Or just follow the simple recipes (complete with prep instructions) each weeknight. Not sure how to chop something like onions? They have links to videos that show you how!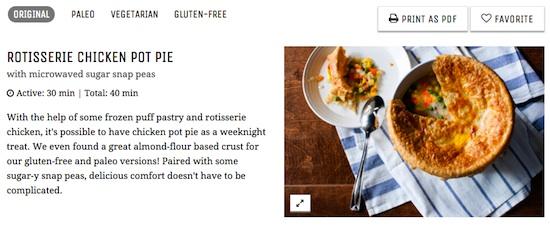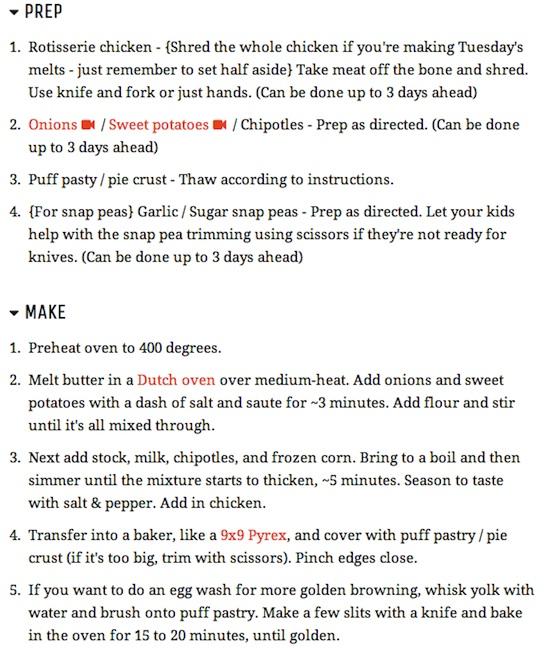 Plus they're all about teaching and they have a whole page of cooking tips and free guides for things like pantry essentials and produce shelf life!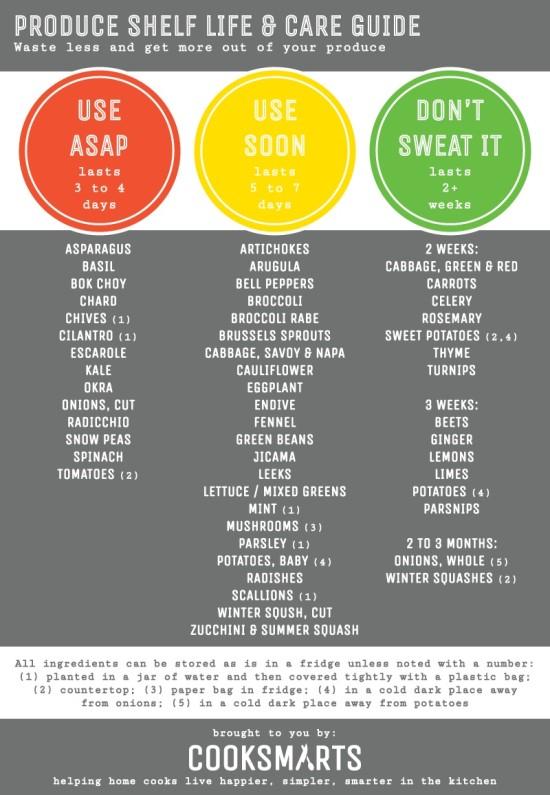 I even tried out a couple of the meals myself. The chicken pot pie was calling my name! I actually forgot to get puff pastry at the grocery store for the topping so I was super glad that I could look at the paleo and gluten-free options they had available and was still able to make a crust based on what I had on hand!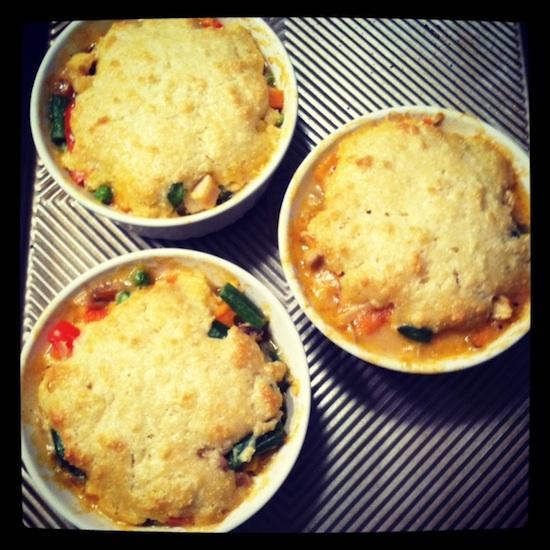 The gluten-free crust was made with almond flour. I was skeptical at first because it wasn't really a dough that I could roll out, I just kinda spooned it on top…but it baked up nicely!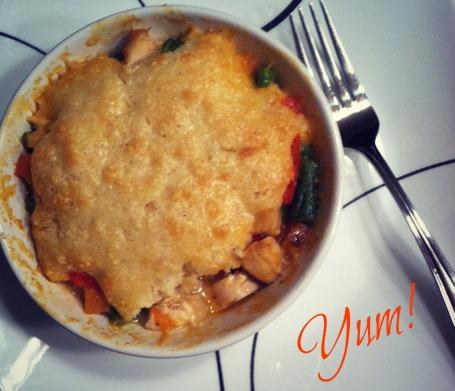 So what do you think? Sound like something you could benefit from?
Well, you're in luck! Cook Smarts is offering all of my readers 20% all of their meal plan packages and gift certificates thru 1/22/14!
CLICK HERE and use the coupon code TLGB0114 for 20% of any meal plan.
CLICK HERE and use the coupon code  TLGB0114 for 20% off any gift certificate.
And once you generate your grocery list, you can head to Whole Foods! Yep- we're giving away a $50 Gift Card to Whole Foods to one lucky winner!
Enter using the Rafflecopter giveaway below (ends 11:59 PM EST Jan 9th, 2013- US Residents only):
a Rafflecopter giveaway

Enjoy!
–Lindsay–
*This post was sponsored by Cook Smarts. I received a 3 month membership and was compensated for my review. All thoughts and opinions are 100% honest and my own*