Hi Friends!
Here's a little treat to help get you through your Monday.
If you're anything like me, before you discovered the blog world, the only nut butter you ever ate was peanut butter. Over the past year, I've broadened my horizons a bit and tried both almond butter and sunflower seed butter. )
Today I branched out even further- in three ways: 1) I made my own nut butter for the first time, 2) I made walnut butter, which I've never even tried and 3) I added mix-ins to my nut butter!
I buy really big bags of nuts at Costco to use in my homemade trail mix but since I'm out of school for a couple weeks, I haven't been eating trail mix as often as I usually do. This giant bag of walnuts was looking a little lonely, so I thought today would be the perfect day to try my hand at making some nut butter at home.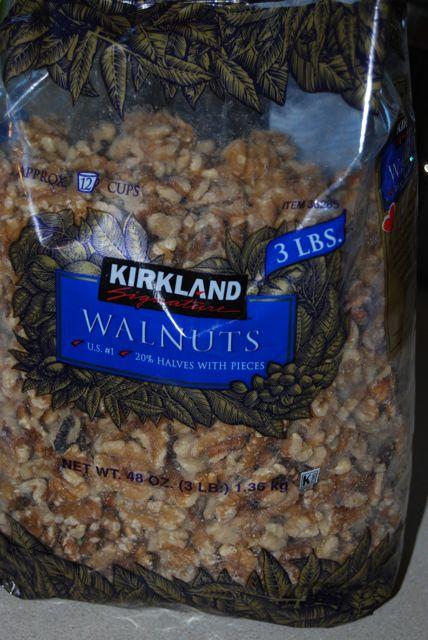 Quite honestly, I don't really like walnuts that much. Whenever I eat them, I have to have something else in the same bite (like a raisin or a chocolate chip from my trail mix), so I knew I probably wouldn't like just plain old walnut butter. I decided to add a few mix-ins to please my palate 🙂 After much deliberation I settled on cinnamon. I love the flavor and knew it would go well with the nuttiness of the walnuts. At the last minute, I decided to add some raisins as well…because really, cinnamon raisin is one of the best combos out there.
I knew from the million previous nut butter posts i've read, that I needed to toast the walnuts first so I measured out about 3 cups of raw, unsalted walnuts, placed them on a baking sheet and put them in the oven.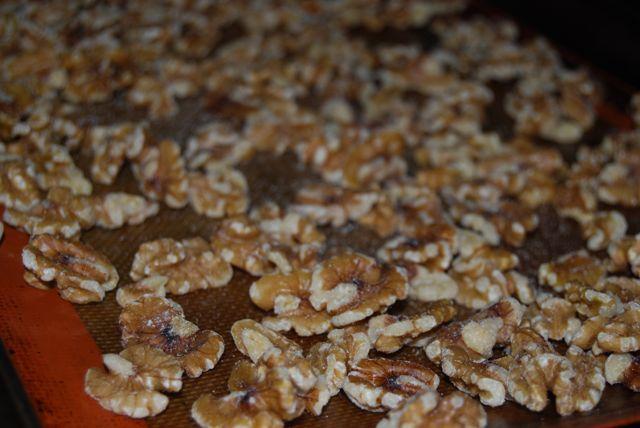 After they cooled, I put them in the food processor with some cinnamon and some raisins. I was too lazy to look up a recipe so I just used my best judgement on the amounts.
On went the food processor for about 5 minutes and voila! I stopped every minute and took a picture so you could see the progression.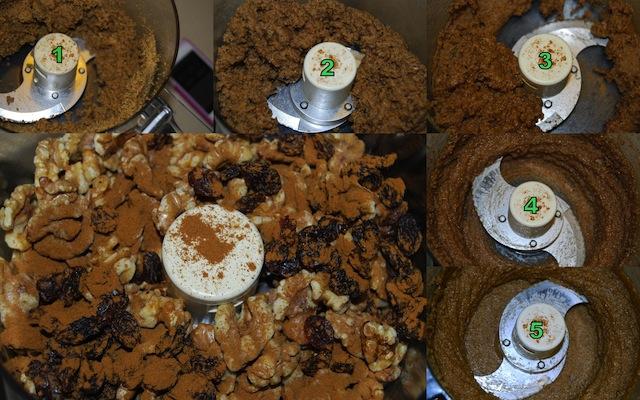 I chose not to add any additional sweetener because there were already raisins in it but you could add a little bit of honey if desired. You could also add a pinch of salt.
Store in a an airtight container in the fridge!
So easy and so good! I can't wait to experiment with more nut butter mix-ins. Can we say Christmas presents?!
Cinnamon Raisin Nut Butter
Prep Time: 5 min
Keywords: food processor raw roast snack sandwich healthy vegetarian nuts raisins
Ingredients
3 cups raw, unsalted nuts (walnuts, almonds, peanuts)
1/3 c raisins
3/4 tsp cinnamon
Instructions
*Optional- recommended if using walnuts- Spread the walnuts on a baking sheet and toast at 400 degrees for 6-8 minutes.
Let cool for about 20 minutes.
Place walnuts, raisins and cinnamon in a food processor.
Process for five minutes or until desired consistency is reached.
What's your favorite kind of nut butter? Do you make your own? Any combos I should try?!
Enjoy!
–Lindsay–
LEARN HOW FOOD AFFECTS YOUR BODY.
Get my free Table Talk email series where I share bite-sized nutrition information about carbs, protein, and fat, plus bonus information about snacks and sugar!