Hi Friends!
We're skipping Sunday Food Prep this week, mainly because I'm pretty much out of submissions, and I didn't food prep last week because we headed out of town for Christmas! So, I thought I'd recap our Christmas adventures instead!
Sunday night, hubby & celebrated Christmas at home just the two of us.

I'm MOST excited about my new camera lens!!! Can't wait to play with it. Hubby got a Jambox, which he's loving and the circular ice cube molds for his drinks were also a big hit!
Monday morning we headed to NYC to celebrate Christmas with my family.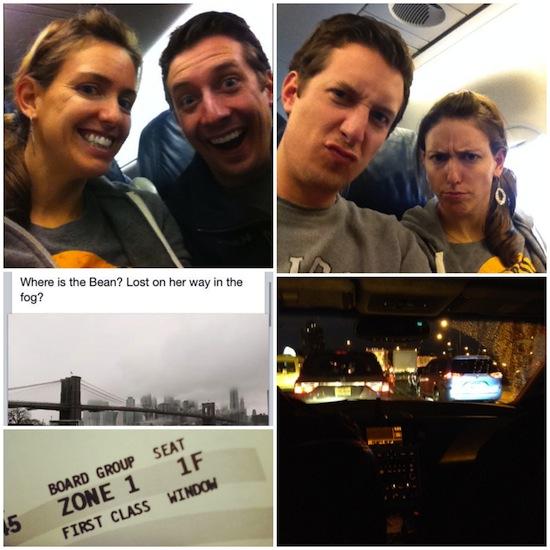 We started off excited, but it quickly turned into a 12 hour trip door to door, which was less than exciting. My facebook status pretty much sums it up:

You guys, this lady in the phone charger situation was SO RUDE. I'm not a very confrontational person, but when you actually have the nerve to just walk up and try to unplug my phone while it's charging and i'm standing RIGHT THERE, you'd better believe i'll slap your hand away and shove my foot in front of the outlet to keep you from succeeding. I could write a whole post about it.
ANYWAYS, after we finally made it to my parent's place, the day improved significantly.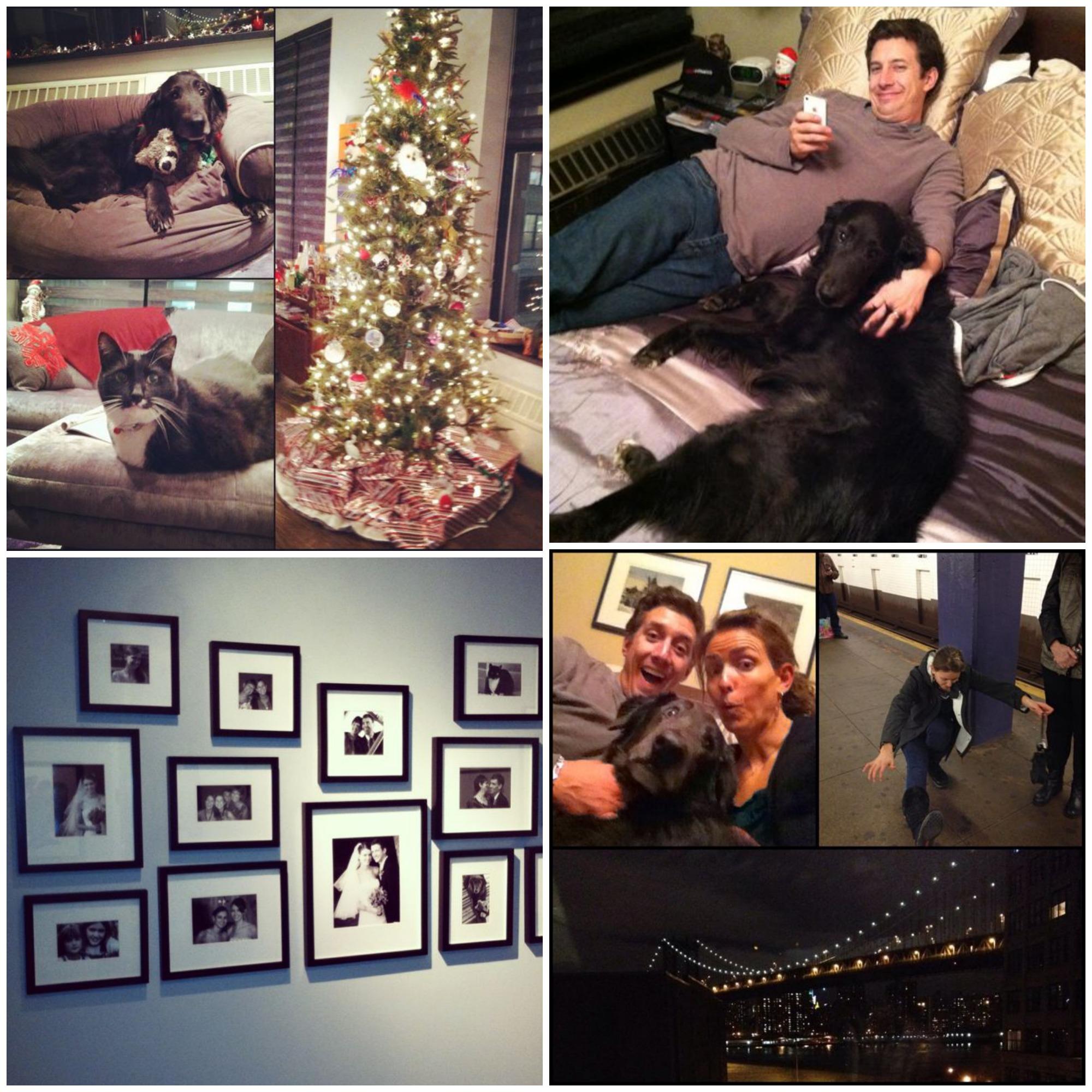 We hadn't been out there in 2 years because Hurricane Sandy cancelled our trip last year so it was nice to catchup with their animals (Jake the dog and Bach the cat). My mom put up a sweet gallery wall, we went out for Indian food, did some pistols in the subway, etc.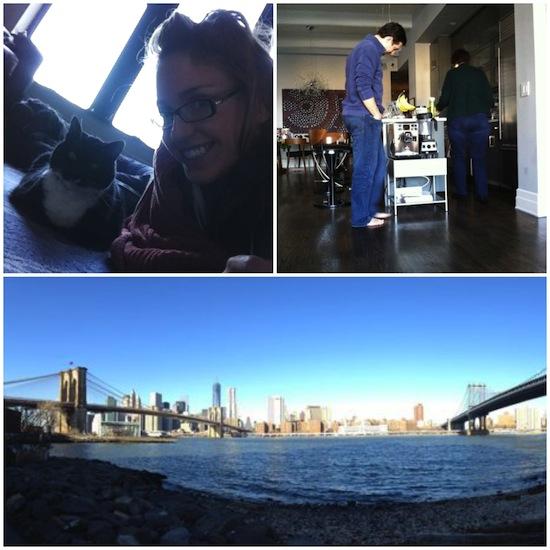 Tuesday morning I did some work (with Bach's help), hubby figured out how to work the fancy coffee machine…and then we headed out for a walk.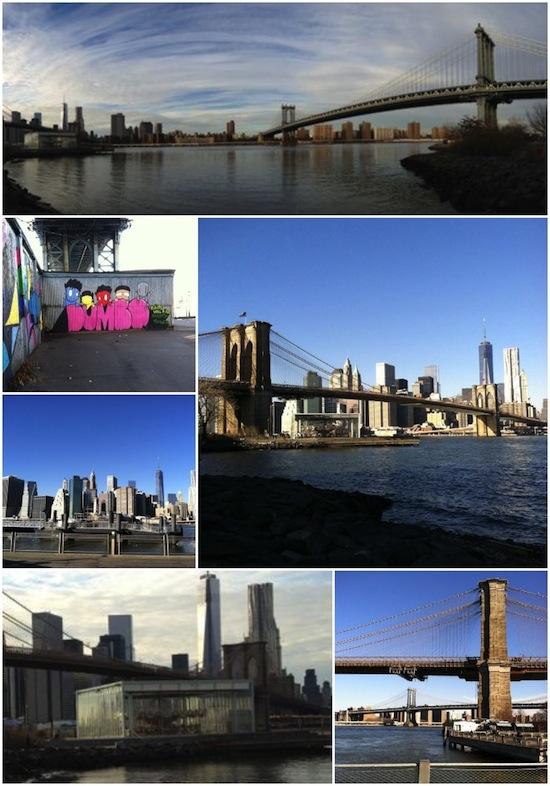 The animals entertained us as usual. Bach loves to steal Jake's bed.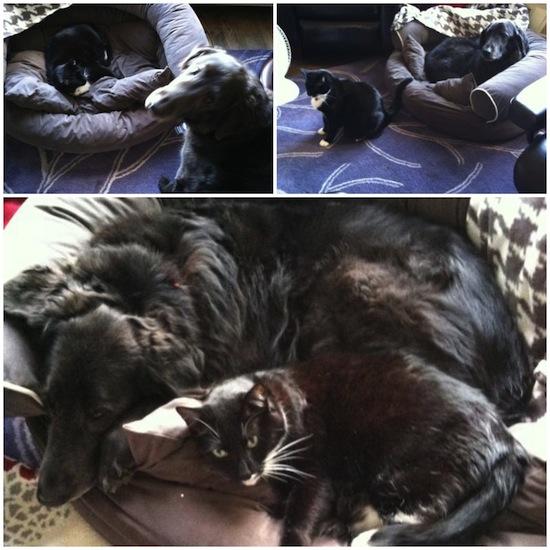 We ate breakfast, headed to Crossfit DUMBO for a workout and came home for lunch. While we showered, my parents headed back to the airport to pick up my sister and then we all headed out for beers!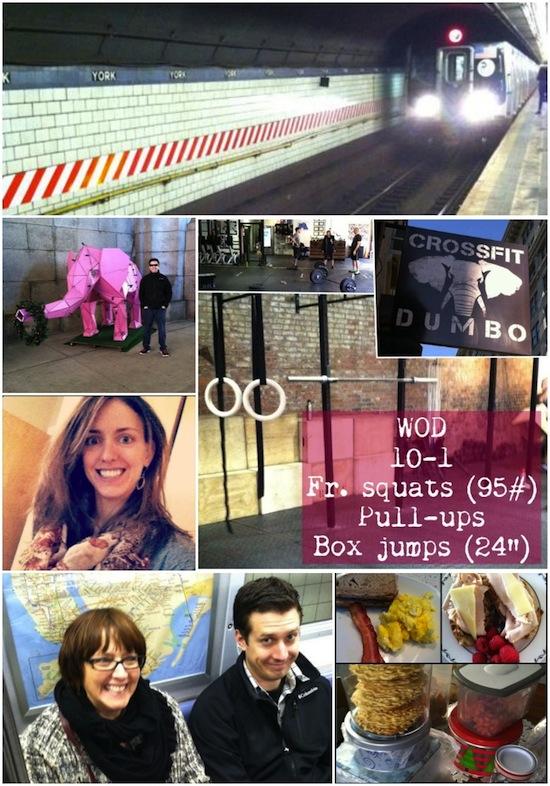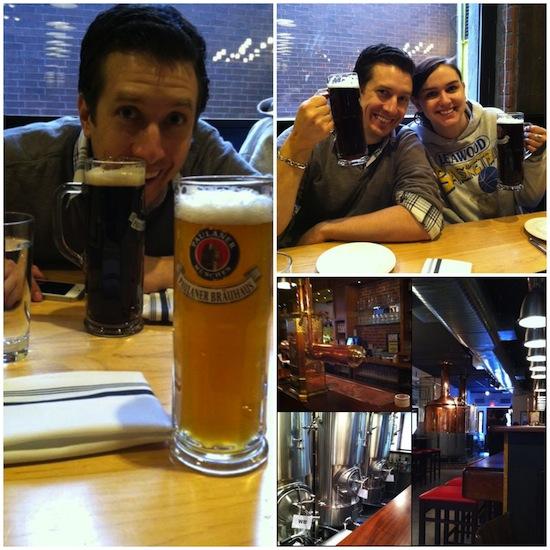 The rest of the day involved prepping Christmas day breakfast, napping and heading out for a late Italian dinner.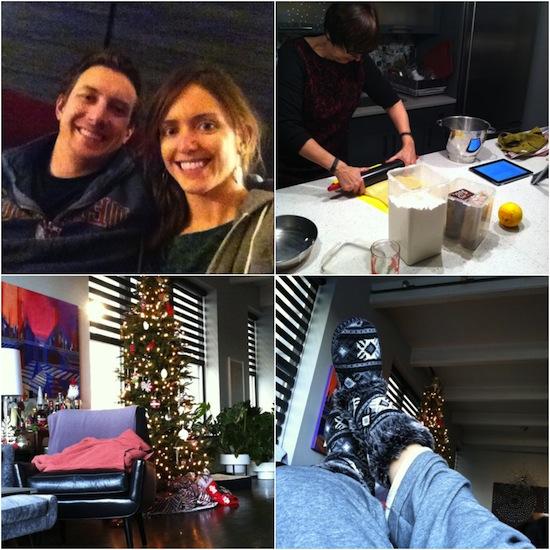 Christmas Day: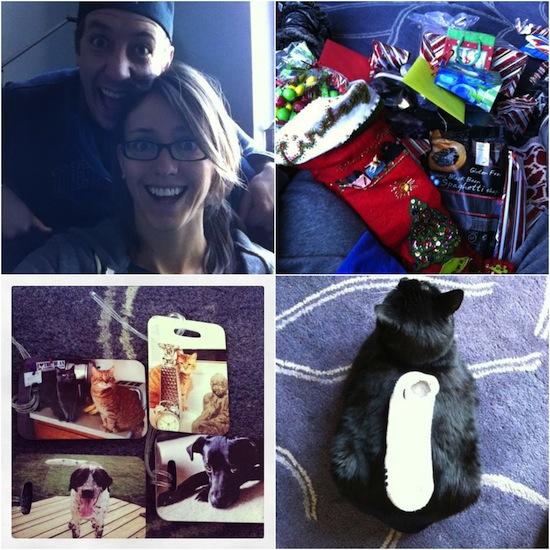 My mom got us personalized luggage tags- so cool. I also got some new photo editing software which I'm excited about!
Bach is a large cat. That's a normal sock on his back.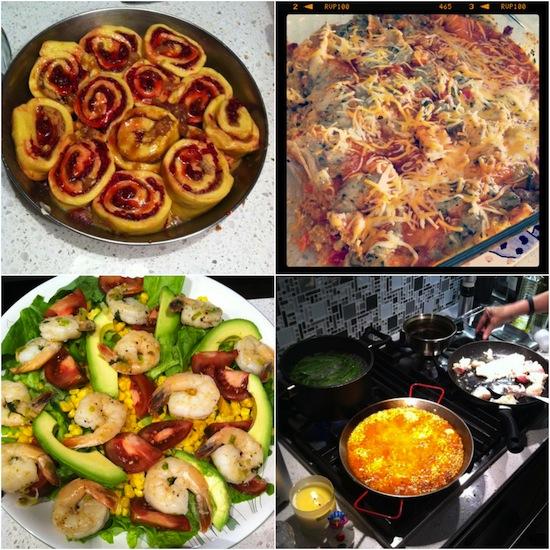 Christmas Day food:
Cranberry Orange rolls and Breakfast enchiladas in the morning.
Seafood Paella, Shrimp Salad, Bacon Wrapped Filets, Green Beans and French Bread in the evening.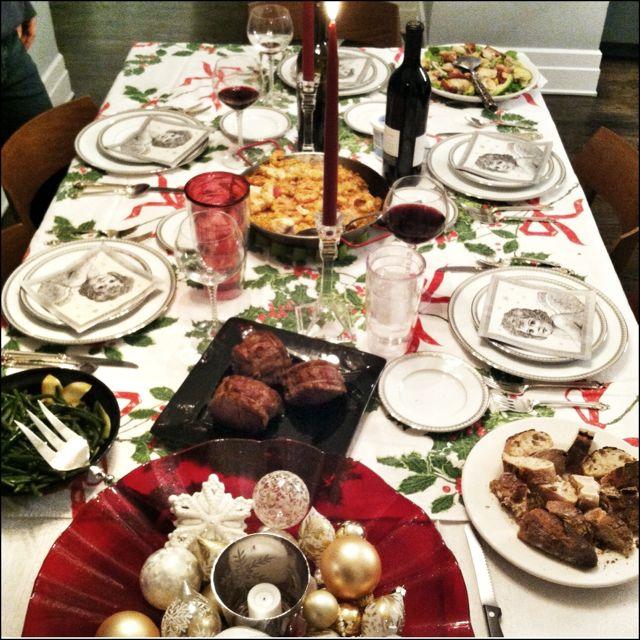 A Christmas day walk- lots of wedding photos being taken in Brooklyn Bridge park: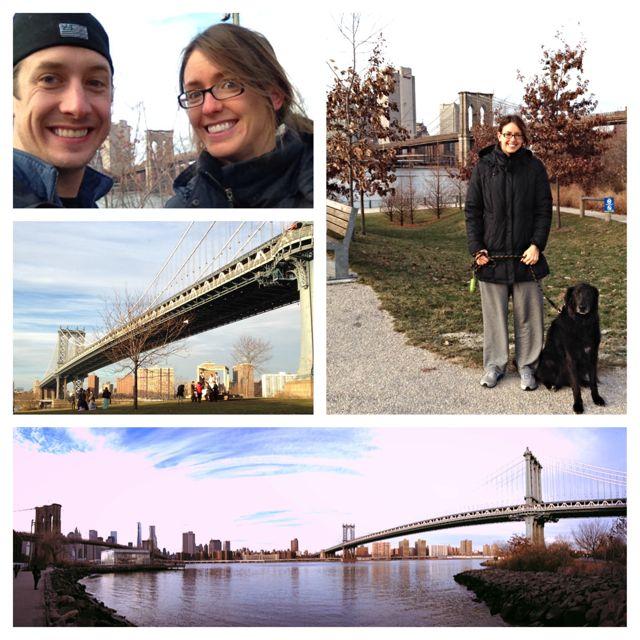 Then Thursday morning we headed home. Even with another flight delay, we still managed to make it home in time to pick up the dogs from the kennel and enjoy a quiet evening at home.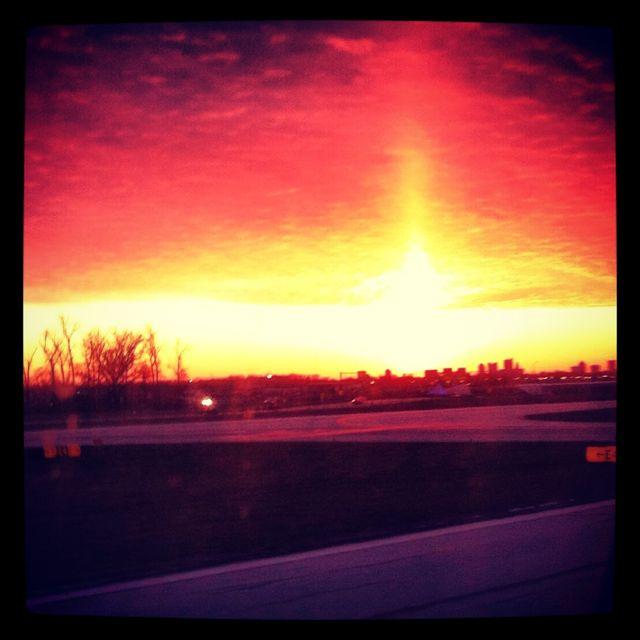 Friday night we had friends over for our first annual Frandsmas celebration. There were lots of laughs, lots of drinks, a few spills, present galore, games and so.much.food. We asked one friend to bring dessert and he showed up with an entire sheet cake, a cheesecake and a dozen cookies- for 6 people. Yea, we know how to party.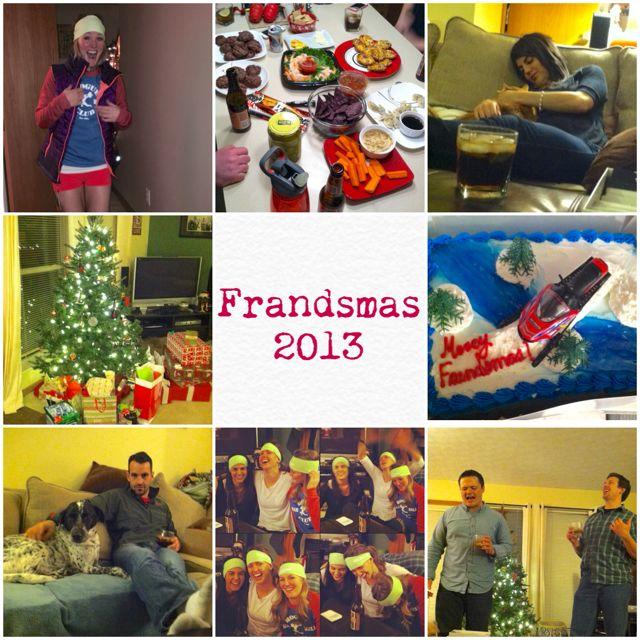 Saturday night we went to my in-laws to have Christmas with them! We ate some delicious Mexican food, opened presents and played Cards Against Humanity. We brought the dogs over and they always have a good time playing with their Uncle Max.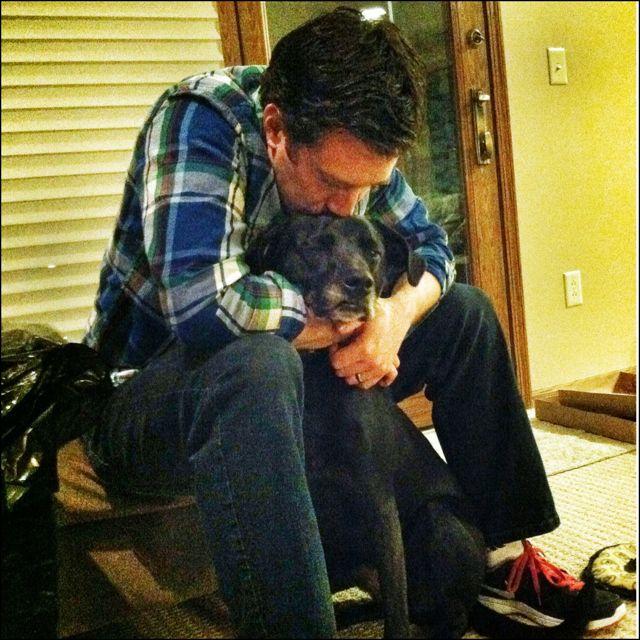 My father-in-law is an expert present wrapper. All the ends of the packages always match up perfectly. It's crazy! My mother-in-law picked out lots of new dishes and placemats to take food photos with!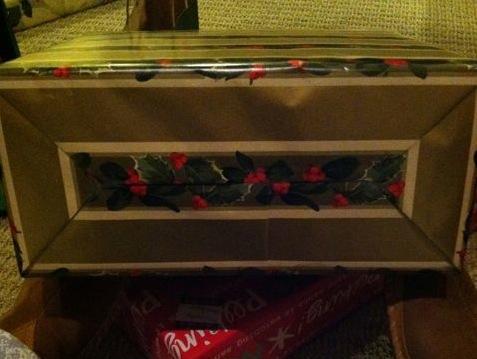 Whew! And now that all the Christmas celebrations are done, it's time to kick off 2014 a busy day of work and then a few days off to ring in the new year!
How was your holiday?
Enjoy!
–Lindsay–