These Chocolate Dipped Peanut Butter Popcorn Cups are a great snack to have on hand for movie night!
Hi Friends!
How's that for a title? In all honesty, I had no idea what to call these things. I just know they're my new favorite tasty treat!
Chocolate Dipped Peanut Butter Popcorn Cups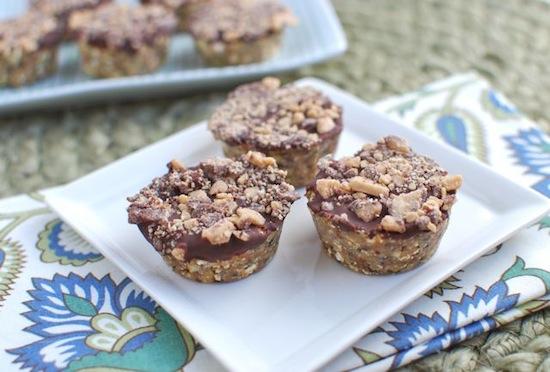 Getting this end result was a process. It all started when I saw this post from Melissa about peanut butter popcorn. I thought that sounded pretty good…so I played around with my own version…and added chocolate. The end result, while delicious, was EXTREMELY messy.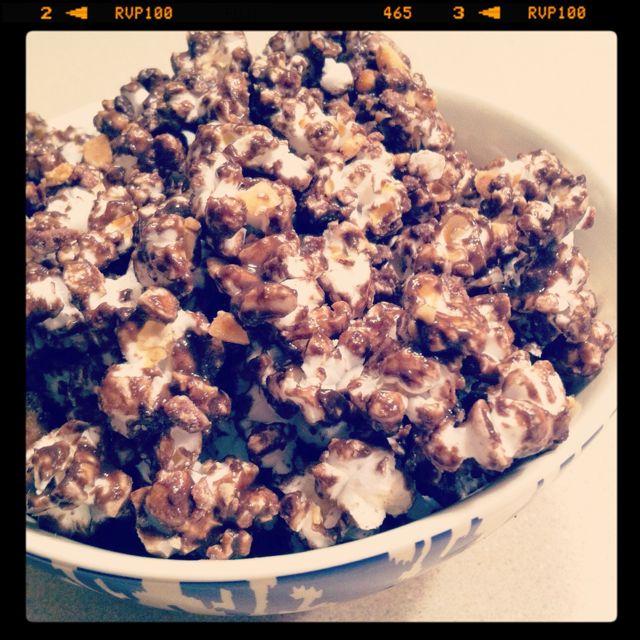 Instead of using chocolate, I used cocoa powder and coconut oil, just like I do in my Freezer Chocolate PB Cups… but even after letting it cool in the fridge, the coating just never quite set so it was a mess to eat. Here's the recipe I used in case you're up for the mess:
1/4 cup peanut butter + 2 T coconut oil + 1 T cocoa powder + 2 tsp honey + 1/2 tsp vanilla + 1/2 tsp cinnamon
Melt the pb and coconut oil in the microwave, stir in the rest of the stuff and pour over popcorn, stirring to coat.
Since I couldn't get that to work…I moved on to option number 2. I found this recipe from Kristy for Chocolate Covered Peanut Butter Popcorn Truffles and decided to switch gears. I pulled in some ingredients from my go-to energy ball recipe, added some other things like popcorn to my Blendtec and hoped for the best. The end result was tasty, but my mistake was in the execution. Using the blender caused everything to get super ground up…which was tasty, but I wanted a bit more texture. I decided to make "cups" using mini muffin tins, but added the chocolate while they were still in the tin, so the chocolate tops cracked when I tried to remove them.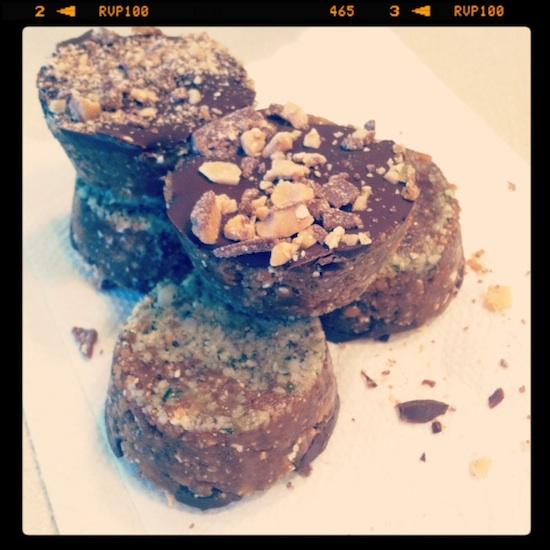 These were pretty darn good though, so I knew I was close! After a few more adjustments, I made batch #3 and voila! These little cups are jam packed with healthy nuts and seeds, sweetened with a few medjool dates, have popcorn added for fiber & whole grains AND they're dipped in chocolate and toffee bits to make them more dessert-like. Win, win, win.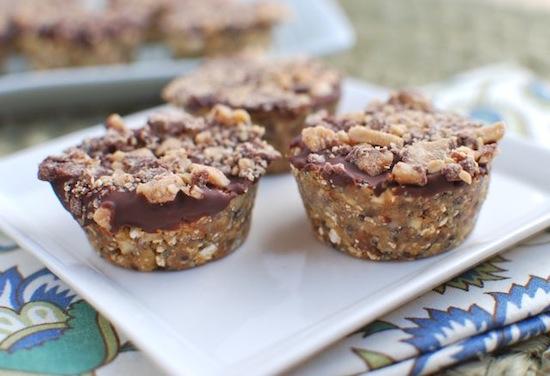 Here's how you make them:
Print
Chocolate Dipped Peanut Butter Popcorn Cups
Packed with healthy fats and fiber, these are sweet enough for dessert and fun to eat for kids and adults!
½ cup

peanut butter

⅓ cup

chopped dates, tightly packed

½ cup

almonds

¼ cup

pumpkin seeds

2 Tbsp

hemp seeds

2 Tbsp

chia seeds

1 tsp

vanilla extract

½ tsp

cinnamon

2 Tbsp

milk

2 cups

popped popcorn

⅓ cup

dark chocolate chips
toffee bits or chopped nuts for dipping, optional
Instructions
In a food processor, processes the peanut butter and dates until well combined. Add the nuts, seeds, vanilla and cinnamon and pulse several times to chop and combine.
Add popcorn and milk and pulse 5-6 times or until desired consistency is reached- I wanted mine pretty chunky.
Press firmly into mini muffin tins, filling about ¾ of the way full (You should fill 12-14 cups).
Freeze for 20-30 minutes.
Using a knife, gently remove cups from tins and place on a plate.
Melt chocolate and spread toffee bits or chopped nuts on a small plate.
Dip the top of each cup in chocolate and then press into toffee.
Place chocolate side up on a plate and freeze until chocolate hardens.
Store in the fridge or freezer.
A few notes:
I used peanut butter. You could use your favorite nut butter.
If you don't have hemp seeds or chia seeds, you could probably leave them out.
Instead of milk, you could try using water or melted coconut oil….you just need some liquid to help them stick together and not be too dry and crumbly.
If you want, you can process them for longer to get a smoother texture…or use a high powered blender…I just wanted mine to be chunky and have some texture so the food processor worked better for me.
If you don't like toffee, just dip them in chocolate, or dip them in your fav nuts or graham crackers.
I like these best straight out of the freezer.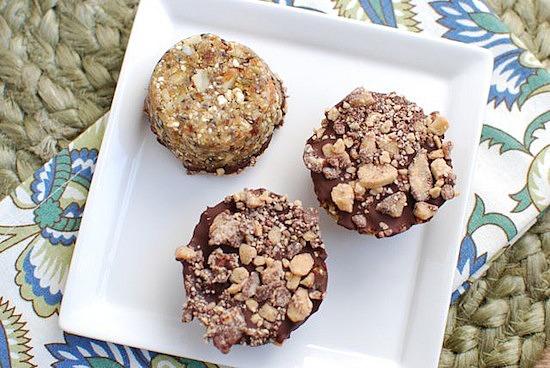 Ta-da! The perfect bite-sized treat!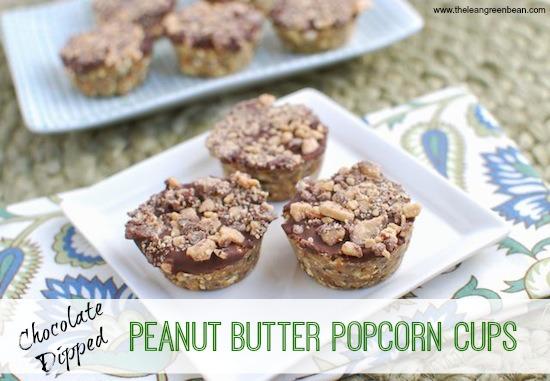 Enjoy!
–Lindsay–
LEARN HOW FOOD AFFECTS YOUR BODY.
Get my free Table Talk email series where I share bite-sized nutrition information about carbs, protein, and fat, plus bonus information about snacks and sugar!